Virtual Earth Day Activity For Kids: Sustainability & STEM Summit (2021)
Want to check out a series of virtual workshops and events for kids and families all about sustainability and STEM? To celebrate Earth Day, join eight women sharing helpful lessons and engaging programs for kids and families on various topics surrounding the intersection of sustainability and STEM in our communities. Read on for more details on the three-day virtual event and how to sign up for updates and invites when they launch!
How are you celebrating Earth Day this year? Have you made any fun plans to connect with your kiddos and family members to explore ways that each of us can live more sustainably, how we can make systematic changes in our communities, and the science behind why sustainability matters?
We'd love to have you join us at Sustainability & STEM For Kids and Families: Virtual Earth Day Summit. Eight women with a variety of backgrounds and expertise have combined efforts to host a three-day virtual event with activities, projects, family challenges, conversations, and more all focused on how we can help kids connect with caring for our planet.
What is the Sustainability & STEM For Kids and Families: Virtual Earth Day Summit?
Sustainability & STEM For Kids and Families: Virtual Earth Day Summit is a series of virtual programs and workshops to help kids and families find ways to live more sustainably and become advocates for eco-friendly living in their own communities. Our amazing team of hosts and presenters includes several experts in STEM (Science, Technology, Engineering, and Math) who will offer lessons, guided experiments, and family challenges to explore the science behind sustainability and why it matters to our communities and the planet.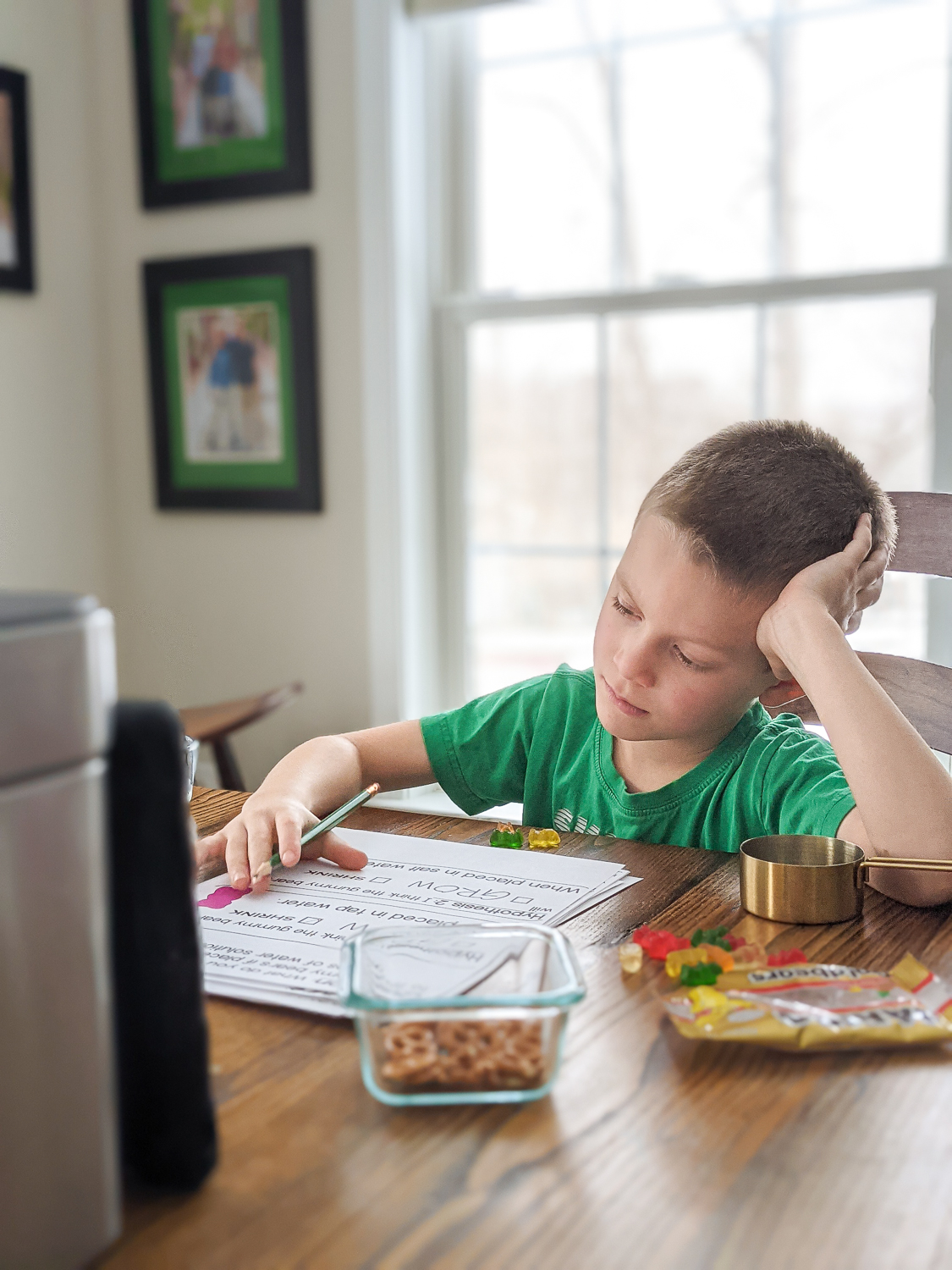 Who Is Teaching At The Virtual Earth Day Summit For Kids and Families?
The hosts and presenters of Sustainability & STEM For Kids and Families: Virtual Earth Day Summit are all moms, aunts, and/or teachers with expertise exploring science and sustainability with children. Each contributor brings a unique perspective to share with participants a variety of ways to help children and teens understand why sustainability matters and find ways to make a difference in their own climate action movements. Read on for more about each of the eight amazing women bringing you the event.
Meet The Hosts
Medinah Eatman
Medinah, also known as "The Science Teacher Mom," created the Earth Day Virtual Summit. She is an educator, content creator, wife to her superman and mom of 2 fun-loving boys. She's passionate about sharing her love for science fun, hands-on and adaptable activities for children of all ages!
Through her business, Science Teacher Mom, she delivers high-quality and engaging STEM Kits for teachers, homeschooling parents, and parents looking to enhance learning for their child!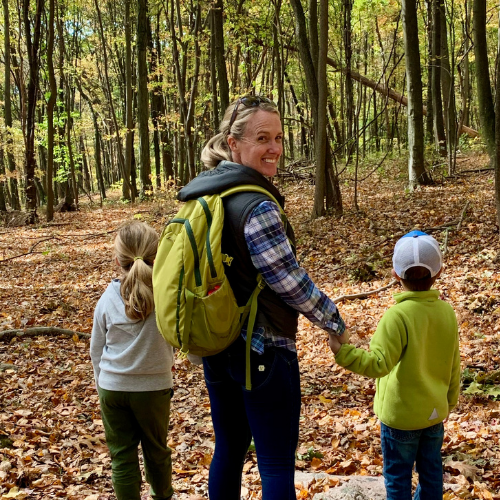 Jess Purcell
Jess, the founder of Thoughtfully Sustainable, is a Chemistry teacher turned stay-at-home Mom who is passionate about making the science of sustainability accessible to all learners. She creates simple sustainability science experiments that can be done at home in an effort to teach students of all ages how interconnected humans are with the rest of the natural world.
Meet The Presenters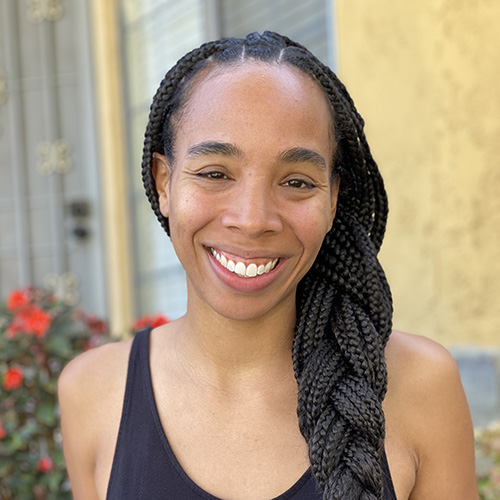 Brittany Jefferson
Brittany is a Black Indigenous woman, parent, and teacher based in Los Angeles, California. She also advocates for sustainable living and environmental justice through her lifestyle and education brand, Teacher Mom Chronicles, a lifestyle brand with a focus on exploring the interconnectedness between identity, sustainability, intersectional social justice, and climate education.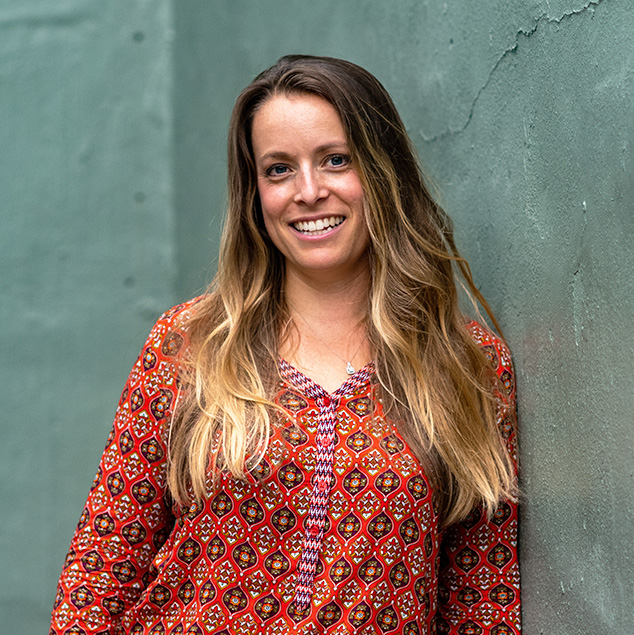 Jen Panaro
Jen, creator of Honestly Modern and founder of WasteWell, is a self-proclaimed composting nerd and advocate for eco-friendly living for modern families.
Honestly Modern is home to myriad ideas about how families can incorporate low waste and sustainable habits into everyday living. Through WasteWell, she aims to make composting cool and more accessible to everyone.
Sajeeda Chin
Sajeeda is an HBCU grad, educator, avid traveler and lover of all things sustainability. She studied Civil Engineering at Howard University then moved on to earn a Masters in Sustainability in the Urban Environment.
She is passionate about spreading the love of STEM and STEM education to all students, so she switched gears and currently teaches Precalculus and Calculus to high school students in the Bronx to bring all her knowledge and experience to students in NYC.
Sarah Robertson-Barnes
Sarah, founder of Sustainable in the Suburbs, is a freelance writer, educator, and consultant. She lives with her husband, two sons, and their rescue dog in the Toronto suburbs. Sustainable in the Suburbs is a blog about living low waste with kids in a culture of convenience.
Maranda Miller
Maranda, a Kentucky native, resides in the Bronx, New York, with her two children (ages 11 and 16). Maranda loves being outdoors, doing yoga and works in higher education specializing in academic support and STEM education.
The family started a zero waste and plastic-free journey in December 2018 to ensure that Mother Earth is around for them and future generations. Maranda turned her passion into EcoBronx, a zero waste online shop and store in the Bronx, to help others pursue low waste living.
Dr. Jeanette Davis
Jeanette is a marine microbiologist, ocean policy advisor, and author of the bestselling children's book Science is Everywhere, Science is for Everyone created to explore and diversify science. Her specialty includes using environmental DNA (eDNA) and other molecular tools for marine drug discovery. Currently, she uses these tools and other scientific skills for decision making and management of ocean resources in government.
When Does the Summit Take Place?
The three-day Sustainability & STEM For Kids and Families: Virtual Earth Day Summit starts on Earth Day, April 22, 2021, and includes virtual events over three days (April 22 – 24, 2021).
How Much Does It Cost To Attend The Summit?
There are two ways to join us!
Donation-Based Tickets: The event offers donation-based tickets that include access to all virtual events including post-event recordings. Participants can "pay what they wish" for this ticket. Each family can register through one ticket. We recommend a $5 donation per participant but welcome you to pay what works for you and your family.
VIP Tickets: There are a limited number of VIP tickets available, each of which costs $35. In addition to attendance at all virtual programs and workshops, VIP ticket-holders will receive a box of supplies for all experiments and projects happening during the Summit. The box also includes a few bonus activities from our hosts! You're welcome to purchase one VIP ticket for each participant or your family can share supplies from the VIP box if you prefer.
VIP ticket holders are welcome to also purchase a donation-based ticket if they choose to make an additional donation to our non-profit beneficiary, Backyard Basecamp, but this is certainly not required.
Where Are The Profits Donated?
All profits from the Summit will be donated to Backyard Basecamp, a non-profit organization based in Baltimore, Maryland. Their mission is to inspire Black, Indigenous, and all People of Color (BIPOC) across Baltimore City to find nature where they are and empower them to explore further.
What Programs and Events Are Included?
The Virtual Earth Day Summit includes eleven programs over three days. Take a look through the event program below and see further descriptions of each program or workshop below. We've included the presenters for each event as well as the recommended ages of participants, though anyone is welcome to attend no matter their age!
We hope you find a few (or a bunch!) of programs and workshops that you and your family love.
Note on program times: All programs will be recorded, and all participants will receive access to recordings of each of the events if you cannot make them live.
Story-Time for Preschoolers
Presenter | Jen Panaro (that's me!)
Recommend Ages | Pre-K to 2nd grade
Time | Thursday, April 22, 2021 @ 10 am ET & 2 pm ET
Enjoy a read-aloud of some curated children's books on sustainability and Earth Day. You'll also receive a list of reading suggestions for your young environmentalists.
Composting for Kids
Presenters | Jen Panaro + Jess Purcell
Recommend Ages | Pre-K to 5th grade
Time | Thursday, April 22, 2021 @ 11 am ET and 7 pm ET
Participate in a hands-on investigation of nature's recycling system, complete with a sorting activity and "what doesn't belong" game!
Get Growing
Presenters | Medinah Eatman + Jess Purcell
Recommend Ages | Pre-K to 5th grade
Time | Friday, April 23, 2021 @ 3 pm ET
Build and grow a sprout house to discover the wonders of planting seeds and growing your own food.
How to Become an Eco-Activist
Presenter | Maranda Miller
Recommend Ages | Middle + High School
Time | Friday, April 23, 2021 @ 5 pm ET
Join the discussion with young environmentalists on why they've chosen to take a stand for Mother Earth and learn more about how you can get involved too!
Family STEM Challenge
Presenters | Sajeeda Chin
Recommend Ages | All Ages
Time | Friday, April 23, 2021 @ 6 pm ET
Gather up your family and get ready to upcycle household materials into a windmill in this fun engineering challenge!
Science Exploration of Non-renewable Resources
Presenters | Medinah Eatman + Jess Purcell
Recommend Ages | Pre-K to 5th grade
Time | Saturday, April 24, 2021 @ 10 am ET
Mine for "coal" and clean up an oil spill to learn the negative effects that these sources of energy have on our health and the health of all species that reside on this planet.
Going Zero Waste with Kids
Presenter | Sarah Robertson-Barnes
Recommend Ages | All Ages
Time | Saturday, April 24, 2021 @ 11 am ET
Learn how to lessen your impact on the planet with easy-to-implement tips, including introducing your family to a trash audit.
Composting 101
Presenter | Jen Panaro
Recommend Ages | All Ages
Time | Saturday, April 24, 2021 @ 12 pm ET
Learn all the ways in which you can compost at home or in your community as well as tips and tricks from a self-proclaimed composting nerd!
The Science of Solar Power
Presenters | Medinah Eatman + Jess Purcell
Recommend Ages | All Ages
Time | Saturday, April 24, 2021 @ 2 pm ET
Build a solar-powered bug in this hands-on science workshop and learn how solar cells work.
Intersectional Environmentalism
Presenter | Brittany Jefferson
Recommend Ages | Middle School and Older
Time | Saturday, April 24, 2021 @ 3 pm ET
Learn how environmental pollution disproportionately affects BIPOC community members and how the demand for environmental justice and social justice are tightly linked in this candid Q&A session.
Science is Everywhere, Science is for Everyone
Presenter | Dr. Jeanette Davis
Recommend Ages | Read-aloud: Pre-k to 2nd grade; Discussion: All Ages
Time | Saturday, April 24, 2021 @ 4 pm ET
Listen to marine microbiologist Dr. Jeanette Davis read aloud her children's book and then learn about becoming a marine biologist.
Any Questions?
If you have any questions about the Summit, please contact us for more information. We'll be updating this page with additional information and details as we approach the Summit date, so check back periodically for updates.