Reading Lately | 9 Great Books I've Read Lately
What have you been reading lately? I'm always on the hunt for good book recommendations.
A couple of years ago, I started being much more intentional about making time to read. After going several years without reading much at all, I started reading a book a month and then two books per month.
This year, I decided to trade scrolling Instagram for reading real books. In January, I set a goal to read 24 books this year. I wasn't sure exactly what to expect, though I anticipated that my book count would really climb if I truly traded starring at my phone for diving into a book. 24 books might not have been a very aggressive goal, but it was a starting point.
So what's the verdict after trading scrolling for page flipping?
I have been reading so. much. more! Thus far in 2019, I've read or listened to more than 25 books. I've surpassed my annual goal and it's only May.
Some books I've read are longer than others. The list includes adult fiction and non-fiction as well as YA. None-the-less, I don't want to know how much time I was spending on my phone that has since been allocated to books (insert eye roll).
I check out almost everything from the library, and have a TBR (to be read) pile that I never complete. Several books end up back at the library before I have a chance to read them, but I'm happy to have a pile of options from which to choose each time I finish a book and am ready for something new.
I'll read just about anywhere I can find the time. My favorite place is sitting on the couch or a chair in our living room, cuddled up with a super soft blanket, like this faux fur blanket from Namakan Fur.
I ended up giving this particular blanket to my sister for her new baby girl she'll be welcoming into the world in just a few weeks, but we have a few incredibly soft and cozy blankets like this one. They're the best!
I especially like to read in the evening after everyone else is asleep, and I can really dive into a book in the silence of a quiet house.
I've read lots of good books in the last few months, so here are a few of the books I love that I highly recommend! Some of them are new and some old; some are really popular (but I'm going to recommend them anyway) 🙂
What have you been reading lately? Let me know in the comments. I'm always on the hunt for more great books to add to my never-ending TBR list.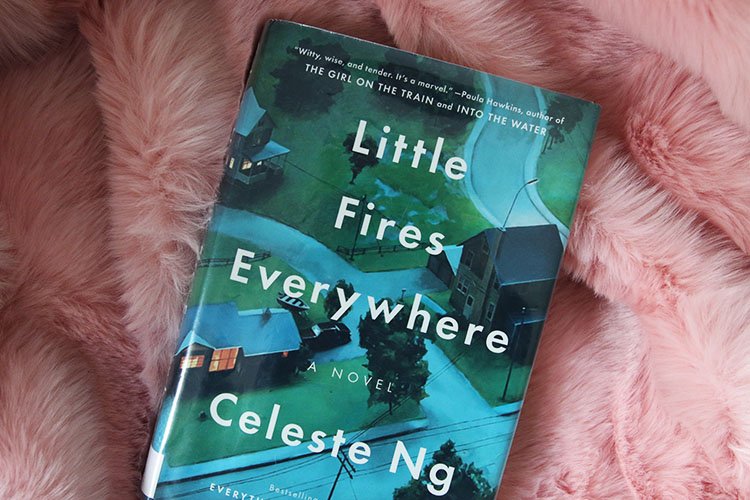 9 Great Books I've Read So Far This Year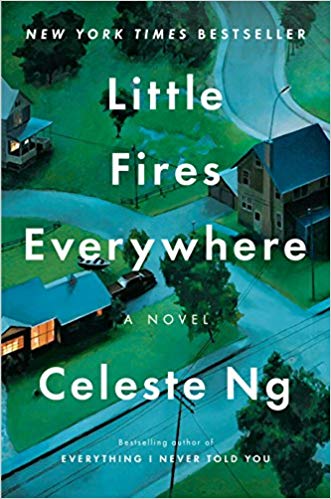 Little Fires Everywhere by Celeste Ng
Life is rarely what it appears to be on the surface. This is a wonderful story about the intertwining lives of two very different families. It's the first book I've read from Ng, and I can't wait to read more of her work after this initial taste.
Speak No Evil by Uzodinma Iweala
Life seems great for two privileged teens living in Washington, D.C. When the boy's father accidentally discovers he is gay, the fallout is brutal and swift. I flew through this book in just a few days.
Homegoing by Yaa Gyasi
This is undoubtedly the best book I've read so far this year. The story follows two African sisters who were forced to take very different paths; one married a European colonist and the other was sold into slavery, ultimately ending up in the United States. Snippets from their parallel lineage through generations highlight the impacts the slave trade has had on families in the United States and in Africa over the last few centuries. It's so captivating; also heart-wrenching and eye-opening. I can't recommend this enough!
Nowhere Boy
by Katherine Marsh
Set against the backdrop of the Syrian refugee crisis, two young boys' lives collide and a friendship begins to grow. Together, Max and Ahmed will defy the odds, learning from each other what it means to be brave and how hope can change your destiny.
Order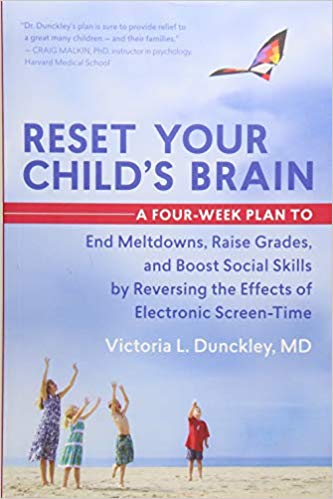 Reset Your Child's Brain
by Victoria L. Dunckley MD
Dr. Dunckley has found that everyday use of interactive screen devices — such as computers, video games, smartphones, and tablets — can easily overstimulate a child's nervous system, triggering a variety of stubborn symptoms. While the book focuses on a specific intervention, I found the general research and screen-time guidelines particularly helpful.
Order
101 Ways to Go Zero Waste
by Kathryn Kellogg
We all know how important it is to reduce our environmental footprint, but it can be daunting to know where to begin. In the book, Kellogg shares many zero waste tips, along with DIY recipes for beauty and home; advice for responsible consumption and making better choices for home goods, fashion, and the office; and even secrets for how to go waste free at the airport. "It's not about perfection," she says. "It's about making better choices."
Order
I've Got Your Number
by Sophie Kinsella
This a fun and light romantic comedy about two people who meet happenstance and run into a series of unpredictable events. Poppy and Sam, the two main characters, increasingly upend each other's lives through emails and text messages. It has plenty of engagement twists throughout the story.
Order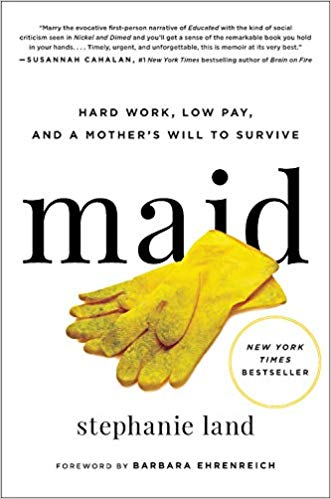 Maid: Hard Work, Low Pay, and a Mother's Will to Survive
by Stephanie Land
This memoir from a young woman who became a mother unexpectedly highlights the voice of the "servant" worker, and those pursuing the American Dream from below the poverty line. Maid explores the underbelly of upper-middle class America and the reality of what it's like to be in service to them. I listened to this on audio and definitely recommend it.
Order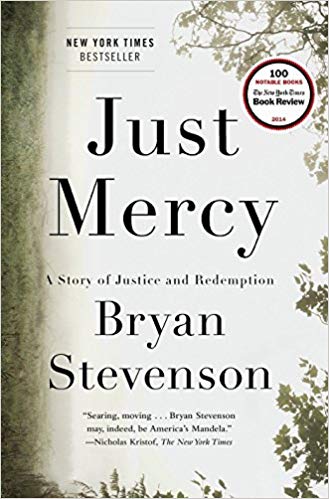 Just Mercy: A Story of Justice and Redemption
by Bryan Stevenson
Just Mercy is at once an unforgettable account of an idealistic, gifted young lawyer's coming of age, a moving window into the lives of those he has defended, and an inspiring argument for compassion in the pursuit of true justice. It also highlights the unfair racism instituionalzed in our prison and justice systems. This book can be challenging to complete as Stevenson discusses the painful details of the defendents for whom he fought, but it's definitely one we should all understand.
Order