The Ultimate List: 39 Sustainable Christmas Ideas
Are you dreaming of a sustainable Christmas? Are you struggling to soak up all the holiday cheer while staying true to your zero-waste goals? We've rounded up all sorts of sustainable Christmas ideas suitable for every lifestyle.
This post contains affiliate links.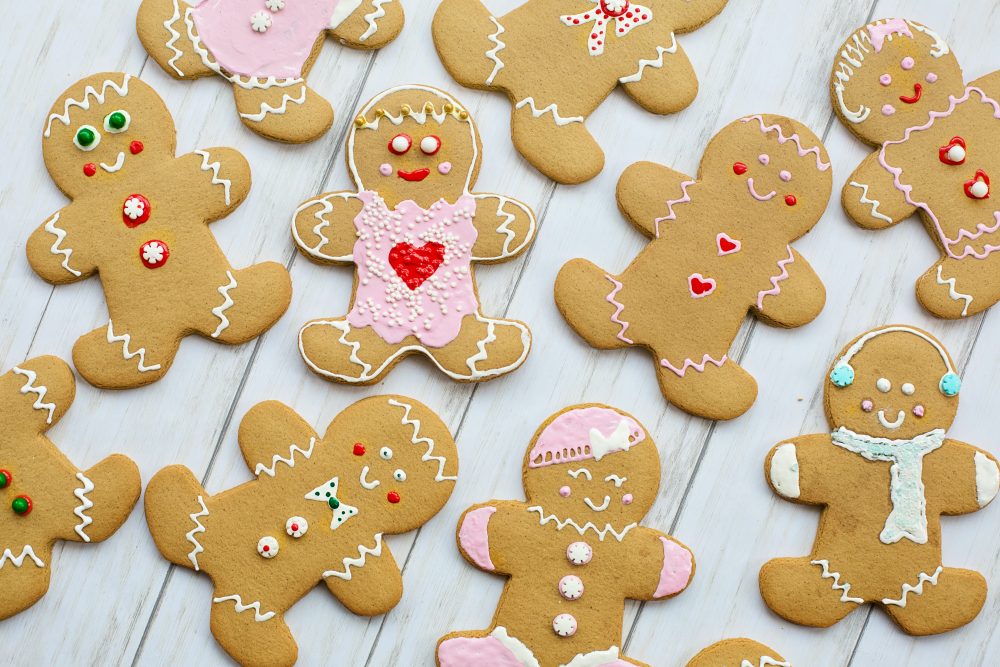 The holidays are the most wonderful time of the year unless you're struggling to go green, in which case the sight of tinsel definitely gets you in a tangle. Let alone all those brain-scrambling questions, like, is it better to get a real or artificial tree? Is it weird to regift things? Is it environmentally irresponsible to send holiday cards?
You can puzzle until your puzzler is sore, but the important thing to remember as you navigate gift exchanges, Christmas lists, and holiday parties is that there are many shades of green out there (including a lovely shade of Grinch).
We hope some of these sustainable Christmas ideas will keep your spirits bright. Most importantly, we hope it brings you comfort and joy to know that no one expects you to adopt all of these ideas all at once.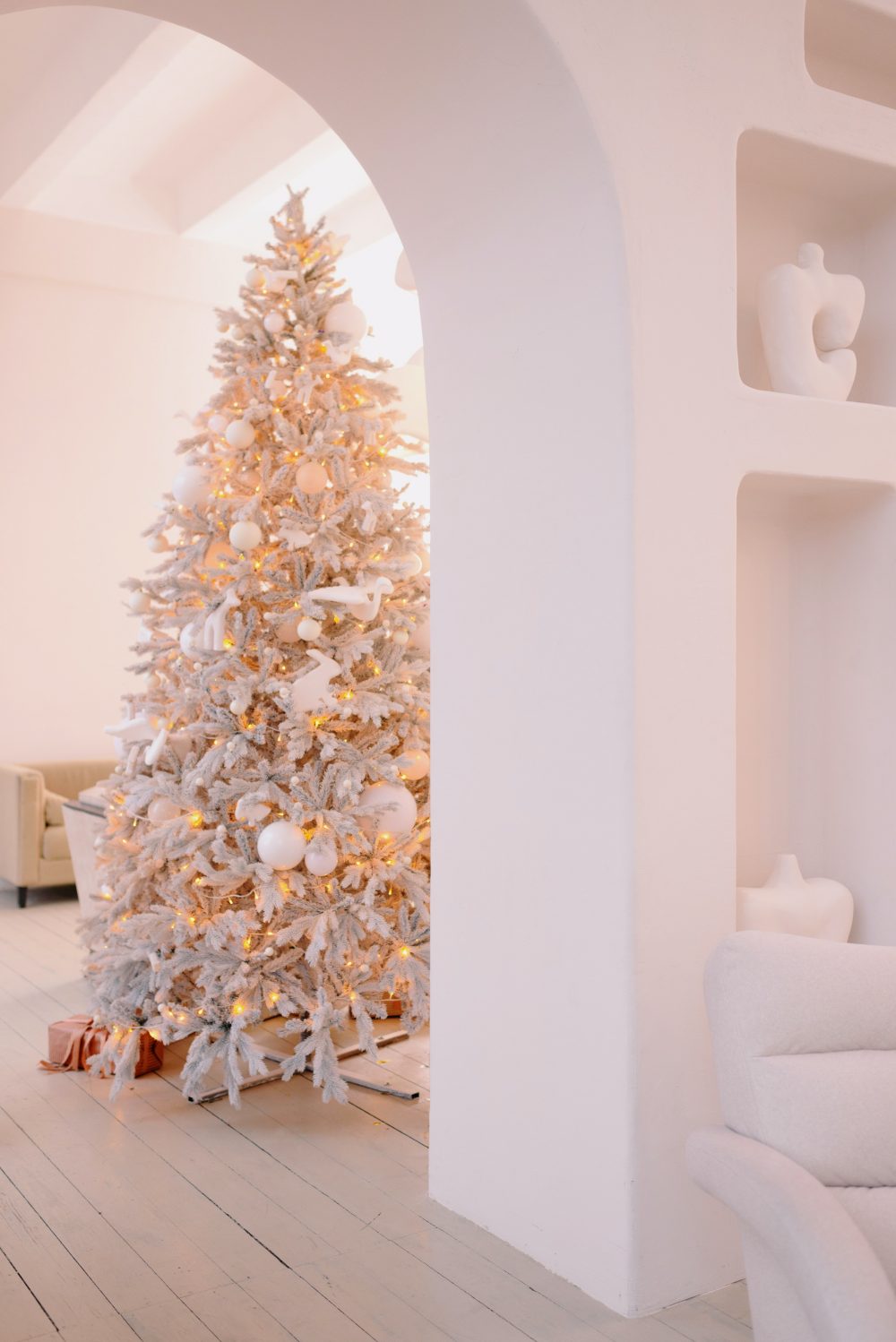 Eco-friendly Christmas Tree Ideas
Artificial Christmas Trees: Shop Open Box
Did you know an estimated 25% of all returns from online purchases go straight into the landfill? Shopping for an "open box" Christmas tree, one someone else has previously purchased and returned unused, will not only save you some money, but it will help assure a place for the "open box" goods with major retailers. Check out Wayfair and Amazon Warehouse for a more eco-friendly artificial Christmas tree option.
Artificial Christmas Trees: Get a Recycled PVC Tree
For an even greener approach to an artificial Christmas tree, consider investing in an Oncor tree. Oncor artificial Christmas trees come in various shapes and sizes, and all of them are constructed from 100% recycled PVC plastic. According to the Oncor website, brand-new PVC produces 15.84 times more emissions than recycled plastic.
Artificial Trees: Try Buy Nothing / Facebook Marketplace
Anytime you can utilize a pre-owned item instead of purchasing something new, you're making a greener choice… that will keep some green in your wallet. Keep an eye on Facebook Marketplace or leave an ISO post in your local Buy Nothing group. The average American only keeps their artificial Christmas tree for 6 years, so there's a good chance you'll be able to rescue one that's landfill-bound.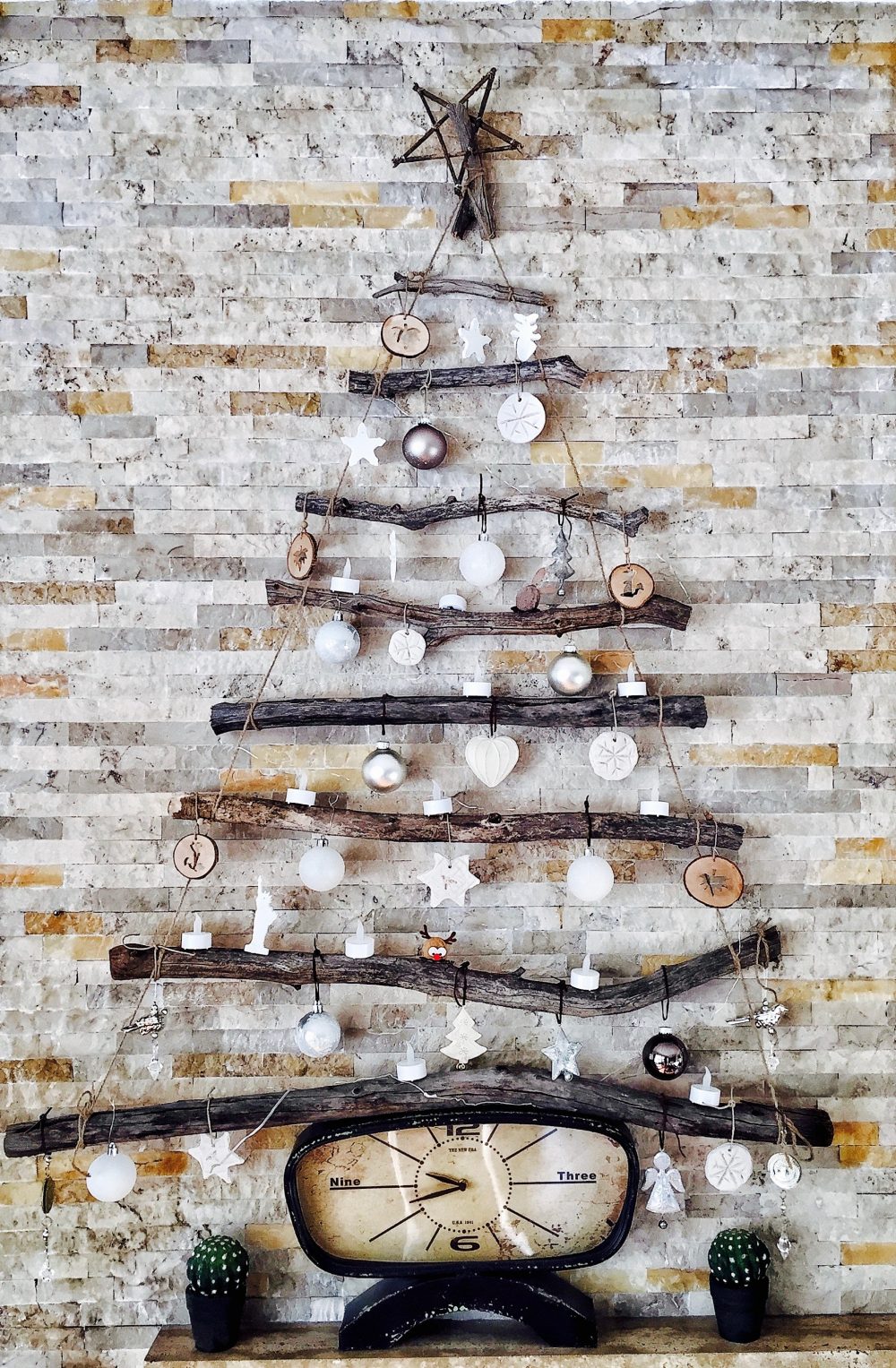 Try a Non-traditional Christmas Tree
While the traditional spruce or Douglas fir is highly nostalgic, the internet abounds with striking non-traditional tree options. Try out a wall tree made from native greenery, a tree made from foraged wood or scrap lumber, or even this Christmas tree made from old books (if you don't have hyperactive, curious pets).
Live Trees: Rent a Live Christmas Tree
Depending on where you live, you may be able to rent a live Christmas tree this year! According to new data from Nielsen Research, approximately 21.6 million real trees are sold and discarded each year in the United States. Companies such as Rent Xmas Tree and The Living Christmas deliver potted live trees for you to enjoy during the holidays before they're returned to the farm to grow for another year.
Live Christmas Trees: Dispose of Your Christmas Tree Responsibly
Most real Christmas trees end up in a landfill or a burn pit, but there are lots of eco-friendly ways to dispose of a retired Christmas tree. A number of states use old Christmas trees to fight coastal erosion, restore sand dunes, and provide wetland habitats. There are also many goat farms and petting zoos that will accept donated trees as tasty snacks (with natural deworming properties!) for their livestock.
Many curbside composting companies offer Christmas tree composting, including to those who are not customers during the rest of the year. Finally, mulching is one of the most popular tree-recycling programs. Some municipalities have a curbside pickup program, and some local Home Depots offer seasonal tree-mulching services.
Live Christmas Trees: Repurpose Your Tree!
Stop thinking of it as a holiday decoration. Instead, challenge yourself to see your retired Christmas tree as fodder for your creativity! Try these easy DIY Fire Starters, make a pine needle sachet, throw together a pine-scented vinegar cleaner, or get really crazy and make a DIY table runner from your Christmas tree branches.
Eco-friendly Christmas Card Ideas
Send an E-card.
It's estimated that Americans send more than 2 billion holiday cards each year. The best zero-waste option for your holiday card is to send a digital version. There are several online companies with beautiful designs and even a few businesses with free e-card designs. You can also design your own festive greeting on Canva free of charge.
Send an Eco-friendly Card from Paper Culture.
Is it possible to still mail a holiday card and have a sustainable Christmas? Yes, thanks to Paper Culture. A certified B Corporation that plants a tree for each order placed, Paper Culture is solidly on the nice list. Paper Culture's cards are made from 100% post-consumer recycled paper in a carbon-neutral process, and they received Jen's stamp of approval this year. Check out her honest review of Paper Culture here.
Shop Seconds Sales.
For a wabi-sabi approach to sending cheer, look for seconds sales at small printing studios. Seconds sales offer opportunities to purchase new discontinued or slightly imperfect merchandise at discounted prices. I shop Wild Ink Press' seconds bin several times a year, and we keep their 10-pack of recycled stock holiday cards (a $10 purchase) on hand for last-minute greetings and gifts.
Send a Seed Paper Card.
Are you looking for a sustainable Christmas card that's also a gift that keeps giving? Consider a seed paper card. Treehugger taps Botanical Paperworks as an eco-friendly stand-out thanks to their guarantee that no invasive species or weeds make it into their cardstock.
Repurpose the Cards You Receive into Gift Tags.
As you chase your dream of a sustainable Christmas, look for opportunities to reuse traditionally single-use items like Christmas cards. This quick and approachable DIY will show you how to repurpose Christmas cards into gift tags for those presents under the tree.
Repurpose Christmas Cards into a Festive Table Runner.
Give your holiday tablescape a personal touch with this simple DIY Christmas table runner made from used holiday cards! All you need is kraft paper, double-sided tape, two gift bags, decorative hole punches, and holiday cards. Once the party is over, you can recycle or landfill the cards (depending on their components) and compost or recycle the kraft paper.
Sustainable Christmas Lights
Buy LED Christmas Lights.
If you've ever lived in fear of losing an entire strand of Christmas lights to one bum bulb, it's time to upgrade to LED Christmas lights. LED Christmas lights still have all the cheer and twinkle of their incandescent counterparts, but they're significantly more durable and energy efficient.
We upgraded to LED Christmas lights this year due to a meltdown I had trying to unsuccessfully repair our half-lit strands of incandescent bulbs. Spoiler alert: It's much more complicated to fix your own Christmas lights than it sounds. And while the eco-blogosphere loves to propagate the myth that Home Depot and Lowe's will take your busted twinkle lights, we were turned away.
I was heartbroken and stressed out about how much waste we'd generated with all the broken lights until I stumbled across the Christmas Light Source Recycling Program! Simply box up your lights, mail them the slowest and cheapest way possible, and enjoy a 10% discount on one order of repaired Christmas lights. The proceeds from this recycling program go to Toys for Tots.
Outdoor Eco-friendly Christmas Decorations
Make Your Own Christmas Decorations from Discarded Wood Pallets.
According to Fox Business, American households will spend an estimated $230 on decorations alone this year, most of which are cheaply made plastic items from overseas. Save some money (and the planet) by making your own festive, durable wooden decorations from discarded wood pallets! This DIY Wood Pallet Present will be the envy of the neighborhood, and it will keep 6 pallets out of the landfill this Christmas.
Make a Locally Foraged Christmas Wreath.
Once upon a time, I went a little nuts making foraged wreaths for Christmas. The end products were incredibly unique and beautiful, however, and I highly recommend this as a cheaper and more eco-friendly alternative to an artificial wreath or wreath-making class featuring exotic botanicals.
Opt for a Native Plant Garland.
Have you ever seen a native plant garland? We stumbled on a gorgeous palmetto garland here in Charleston, and it redefined my sustainable Christmas garland goals. Before picking up an artificial or real evergreen garland, take a look at what might work from your very own yard. Magnolia, boxwood, ivy, and eucalyptus may all be great options depending on where you live.
Sustainable Indoor Christmas Decoration Ideas
Make a Dried Orange Garland.
Dried orange garlands are beautiful, fragrant, and easy to make! String your luminous citrus slices on twine or hemp for an all-natural, compostable holiday accent. And yes, you can compost citrus.
Shop vintage.
Every year, we add a building to our snow village, but we always try to find it at an antique store! The hunt is half the thrill. Your local antique mall abounds with vintage blow molds, ceramic Christmas trees, table linens, and festive decor accents. Whatever you're looking for, you can probably find one secondhand and in mint condition.
Utilize a Buy Nothing Group or Nextdoor.
Being an environmentalist does NOT mean you have to keep your Christmas decor for the rest of your life. We like to mix it up, but we try to keep our unwanted holiday items out of landfills by listing them on our local Buy Nothing group or on the free section of Nextdoor. It's also a great resource for new-to-you holiday decorations. We even saw some neighbors negotiating a temporary swap!
Trim Your Tree with Compostable Salt Dough Ornaments.
If you love decorating for the holidays but hate storing things after Christmas: this one's for you. Make these gorgeous DIY salt dough ornaments for an elegant, whimsical tree, and dump them in the compost bin afterward. This is a great craft to do with kids.
Make Your Own Tree Skirt.
Are you in the market for a new Christmas tree skirt? Consider making your own from a burlap coffee sack from your local bean roaster or tablecloth from your neighborhood thrift store.
Entertaining During a Sustainable Christmas
Ditch the Disposable Baking Pans for Thrift Store Treasures.
Disposable aluminum baking pans and plastic serving dishes 1) aren't exactly cheap and 2) are terrible for the planet. Serve up your favorite holiday mains and sides in vintage Pyrex or on seasonal serving platters from the thrift store!
You can find stunning pieces (with lids!) for less than the cost of a disposable casserole dish. It adds a touch of elegance and class to each gathering, and you can leave the platter, cake stand, or pan for the host as a gift. (You can also sell it, list it on a Buy Nothing page, or simply donate it back to the thrift store.)
Try a Zero-Waste Holiday Tablescape
Why battle holiday traffic when you have everything you need for an elegant, zero-waste tablescape right at your fingertips? Try this book-inspired holiday tablescape, or check out these elegant upcycled decorations for ideas.
Treat Resale Stores like a Rental Venue.
I really wanted a set of Christmas glasses this year, but I hate buying AND storing seasonal things. So, my husband and I agreed that we'll pick out a set of Christmas glasses at a thrift store or antique mall every year and donate them after the holidays. This year's $15 set of glasses are from the 1985 Arby's Christmas Collection, and y'all, they redefine the term "durable." I dropped one, and it straight up BOUNCED across the kitchen without so much as a chip.
Focus on Low-waste Meals and Treats.
Trying new recipes can sometimes leave you sitting in a heap of plastic packaging waste. Fortunately, we've got a wealth of resources for you! Try Easy DIY Low Waste Mint Cookie Truffles for holiday gifts and definitely read 10 Low-Waste Meal Ideas for your Wildgrain Box as you meal plan!
Check Out the Runway for Your Holiday Outfits.
Why buy when you can rent? If you only dress up once or twice a year, there's no sense in investing in overpriced fast fashion items that are going to collect dust in your closet. Take a tip from Jen, and try Rent the Runway for your upcoming Christmas and New Year's parties.
Sustainable Christmas Gift Ideas
Give Experiences.
Experience gifts are amazing zero-waste options. Check out this extensive guide to the best experience gifts for preteens, the 12 Dates of Christmas, and give A Cross-Cultural Christmas Celebration of Less Stuff and More Adventure a read.
Shop Green Businesses.
Have you checked out Honestly Modern's sustainable gift guides?! There are ideas for everyone on your list, from child athletes and young artists to hard-to-shop-for dudes. If you can't find what you're looking for secondhand, try to support sustainably-minded small businesses.
Give Thrift Store Finds Creatively.
Secondhand doesn't mean second-rate, y'all. When it comes to sustainable Christmas shopping, start popping your head in the local thrift store a couple of months before the holidays. You'll find all sorts of lovely gifts, including things in their original packaging, unopened. Not sure where to start? Check out these ideas for what items are easy to regift and how to style them for an elegant gift-giving experience.
Sustainable Christmas Giftwrap Ideas
Opt for Eco-friendly Wrapping Paper.
Striving for a sustainable Christmas doesn't mean forgoing bold, beautiful wrapping paper. Wrappily makes vibrant, double-sided wrapping paper that's 100% compostable and recyclable newsprint.
Use Thrifted Sheet Music, Maps, Cookbooks, and Illustrated Picture Books as Giftwrap.
My grandmother used to wrap our presents in the Sunday comics, which was adorable, but you can also use comic books, picture books, coloring books, and pamphlets. Each present will be utterly unique, and you can pick materials related to the gift or the recipient. You'll find visual examples in this blog post.
Try Furoshiki.
In Japan, fabric squares are used to artfully bundle gifts for loved ones. This simple and sophisticated aesthetic also lets you reuse the wrapping materials for years to come.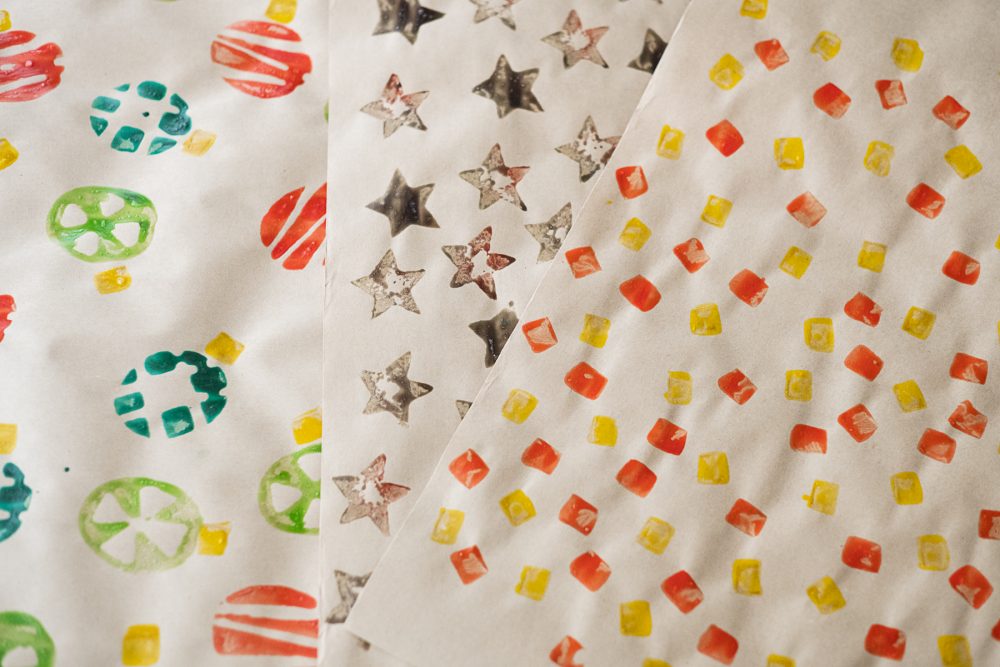 Make Your Own Wrapping Paper from Kraft Paper.
Who said kraft paper had to be boring? Embellish your basic brown paper with marker or compostable tempera paint for a holly, jolly, sustainable Christmas.
Trade Glitter and Foil Flourishes for Natural Accents.
There's something so sweet and heartwarming about a bunch of dried flowers tied up on a brown package with twine. For a lovely and aromatic accent, you can also use dried orange slices, cinnamon sticks, star anise pine sprigs, and eucalyptus.
Skip the glitter and foil which are typically made from microplastics. They end up in our waste streams, soil, and waterways (not so good). Even "eco-friendly" glitter is suspect.
Reuse Single Use Containers for Holiday Treats.
Jen's post on how to reuse single-use packaging items during the holidays is filled with fantastic, easily accessible ideas. Rummage through your recycling bin, and you're sure to find several containers that just need a good washing before you fill them with sweet treats!
Think Outside the Trash Can for Creative Ways to Reuse Gift Boxes.
Reusing gift boxes and decorative gift bags is a great idea, but eventually, even the hardiest of paper or cardboard wrapping materials will become tattered and sad. Turn retired boxes and paper into a DIY photo booth backdrop and props for your NYE party.
Reuse Colorful Wrapping Paper in Your Next Craft Project.
Listen, my husband calls me a trash panda for a reason: that torn gift wrap isn't garbage! It's free crafting material! Use colorful wrapping paper to make these paper crowns for NYE, a festive banner for your New Year's mantel, or these beautiful paper bead necklaces.
If you enjoyed The Ultimate List: 39 Sustainable Christmas Ideas, you may also enjoy:
40+ Sustainable White Elephant Gift Ideas
The Joy of Requesting Gifts in Your Buy Nothing Group
10 Free Zero Waste Gift Wrap Alternatives From Upcycled Shipping Materials
About the Author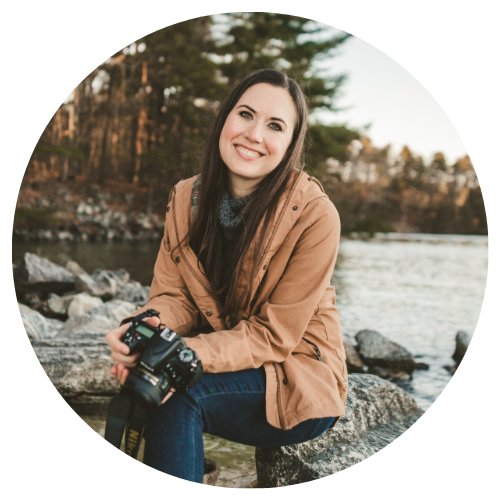 Reese Moore
Reese Moore is a photographer, content creator, and pickle connoisseur who divides time between Charleston and Lake Lure. When she's not behind the lens shooting stunning images for Reese Moore Photography, Reese loves to spend her time wandering the woods with her dog Gatsby or adventuring with her husband Logan in their Airstream Basecamp.