Honest Review of Paper Culture Holiday Cards
Looking for sustainable holiday cards or eco-friendly Christmas cards? Check out all the details about sustainable holiday cards from Paper Culture, a B corporation dedicated to making great products while also pursuing a mission to protect our planet.
This post contains affiliate links.
Some years we send holiday cards and some years we skip it. It often depends on how overwhelmed I feel by the rest of life. I really love sending and receiving holiday cards, but when life feels chaotic, it's an easy thing to let go that frees up a meaningful amount of time.
This year, I was on my family photo and holiday card game. We had Wise Image take our family photos again this year (it's the third time we've used them, and I definitely recommend them). And I've already ordered and received our eco-friendly holiday cards from Paper Culture. Don't mind me while I give myself a tiny pat on the back over here.
We've used a variety of holiday card companies in the past, and this is the first year I've used a company specifically dedicated to more eco-friendly alternatives. Printing and shipping holiday cards, by definition, isn't zero waste. We could send photos digitally or just share them on social media. But I really like having physical cards – for our family and from our friends. For me, it's worth the investment and the indulgence. To make our holiday cards a bit more sustainable this year, I ordered them from Paper Culture.
Paper Culture is a B Corporation
Paper Culture is a B Corporation which means the company made a legal commitment to meeting high social and environmental standards through performance, transparency, and accountability. B Corporations undergo a B Impact Assessment to grade their quality of operations in various aspects like responsible governance, ethical treatment of employees throughout the supply chain, positive climate impacts, and other social and environmental factors.
Paper Culture has been a certified B Corporation since 2002 and has an overall B Impact Score of 83.4. Certification requires a score of at least 80. Because it covers an array of categories, most companies excel in particular at one or two categories based on their company's values. Paper Culture's highest rank relates to its environmental policies, as is to be expected based on its mission.
Paper Culture Uses Recycled Paper For All Cards
The company uses 100% post-consumer recycled paper for all of its cards. In order to make recycling efforts useful, it's important to have end-market uses for the recycled paper products we put in our recycling bins. Thus, products like these holiday cards help grow that recycled paper market and sustain the circular process of paper recycling.
Paper Culture's Tree Planting & Carbon Offset Programs
Paper Culture also offsets its carbon footprint and plants a tree with every order. While they have some benefits, these practices aren't always as great as we'd like to believe. It depends a lot on what carbon offset programs they use, what types of trees they plant and where they are planted, and how the respective programs are managed.
Paper Culture plants trees locally, nationally, and internationally through various arborist programs to help ensure the trees they plant support healthy ecosystems and the local communities where they grow. Check out some of their success stories about how trees planted through partner organizations have helped families in local communities thrive.
Answers to Other Questions about Paper Culture Holiday Cards
I was really happy with our holiday cards this year. The process was quick and easy, and the cards turned out great. If you're looking for eco-friendly holiday cards and considering Paper Culture, I've answered a few questions to help you determine if Paper Culture holiday cards are right for you.
Does Paper Culture have modern holiday card designs?
Paper Culture holiday cards come in a variety of modern designs. They have tons of options to choose from. They focus on clean, simple designs, so they don't have the same extensive variety as some other sites, but they had more than enough from which I could choose.
Sometimes too many choices are overwhelming. Toothpaste aisle, anyone??! Paper Culture had plenty of designs from which to choose that fit different types of photos, styles, seasons, religious preferences, and holiday preferences.
Is Paper Culture easy to use?
Yep! Paper Culture has a simple web-based system to upload the photos you want to include in your card, drop them into the pre-set photo placements in a professionally-designed card layout of your choice, and modify the text to make it personal for your family.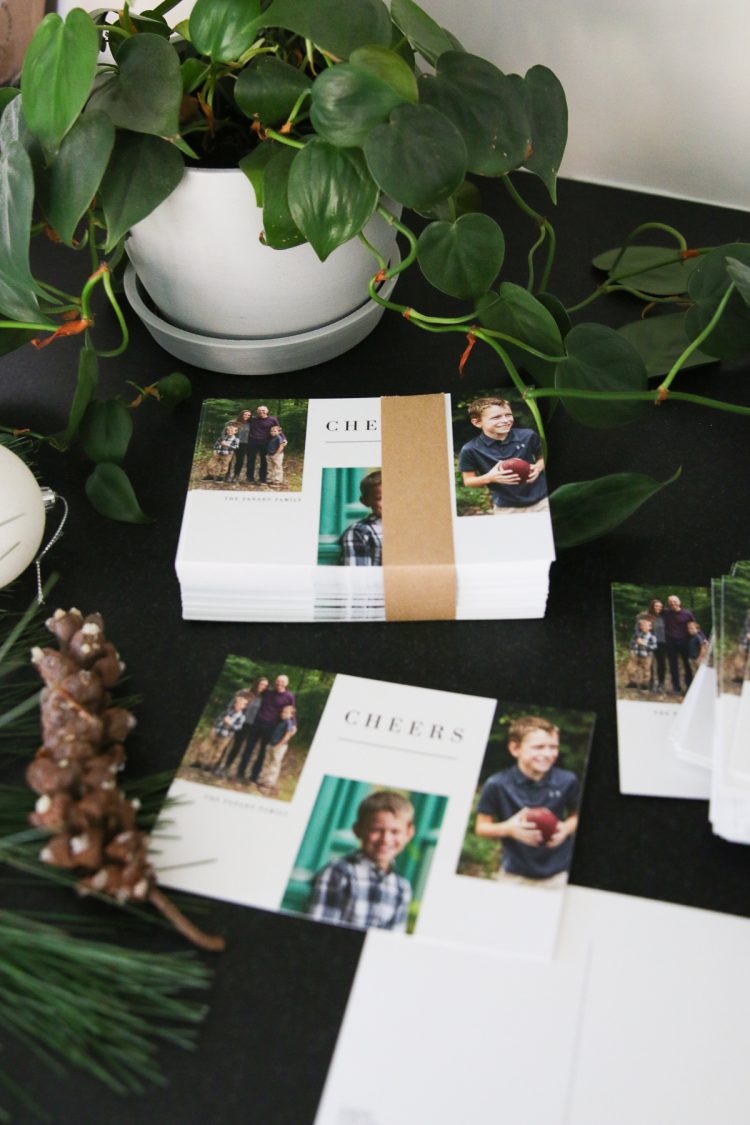 Are Paper Culture holiday cards more expensive than comparable holiday card brands?
No. We have used Shutterfly, Mixbook, Minted, and Paper Culture for our family holiday cards in years past. They all offer similar quality products at about the same price point. The final cost depends a lot on what card you choose and how many you purchase. For all the companies, postcards tend to be the least expensive and prices increase as the cards get larger, you add envelopes, and the cards have more embellishments (like foil) on them – much as you'd expect.
Many of the companies offer significant discounts, often up to 50% off, during sale periods. I waited to purchase our Paper Culture holiday cards until I received a 50% discount. If you sign up for their emails, you can keep an eye out for sales (and then unsubscribe once you order your holiday cards, if you'd like to keep your inbox clean).
After comparing prices this year, Paper Culture is essentially the same price as all the other companies. Minted might be the most expensive (at quick glance), but again, it will depend largely on the specific card style you choose. In short, choosing Paper Culture holiday cards for their eco-friendly benefits doesn't have to cost extra relative to comparable brands.
Are Paper Culture holiday cards good quality?
Yes! Paper Culture uses 100% post-consumer recycled matte paper that's 130lb thickness. It's thicker than some other comparable brands, which makes them feel a bit more elegant and upscale. The colors are bright and rich. You can opt for double or triple thick paper for an extra charge, but the Premium quality (which is the standard option) is great in my opinion.
Can you compost or recycle Paper Culture holiday cards?
So long as you purchase cards without foil, they are 100% paper and fully compostable or recyclable. If you choose an option with foil, those little flecks would contaminate a recycling or compost system so they would end up in the trash. However, there are lots of great ways to repurpose holiday cards for home decor, holiday decorations, gift tags, and more if you don't recycle or compost them!
Does Paper Culture print recipients and return addresses on envelopes or postcards?
Yep. And they don't charge an additional fee for it. You can update your address information in their database, and they will print names and addresses for each of your recipients as well as the return addresses on each card or envelope.
This year, we ordered the cards without recipient addresses because we didn't have our holiday card address list finalized yet (though I did include our return address on the cards). I suspect I'll be regretting that when I'm handwriting each address before I send them out.
Do Paper Culture holiday cards ship in eco-friendly packaging?
Yes. Our cards arrived in a cardboard box with a bit of paper filler. Each stack of cards comes wrapped in a small paper band to keep them together. There was no plastic packaging, so everything could be composted or recycled.
Have any other questions I missed about Paper Culture holiday cards? Drop them in the comments below, and I'll do my best to answer them
If You Liked Paper Culture Holiday Card Review, You Might Also Like
11 Easy Tips For Sustainable Holiday Cards
Save Your Holiday Cards For Next Year's Holiday Decor
About The Author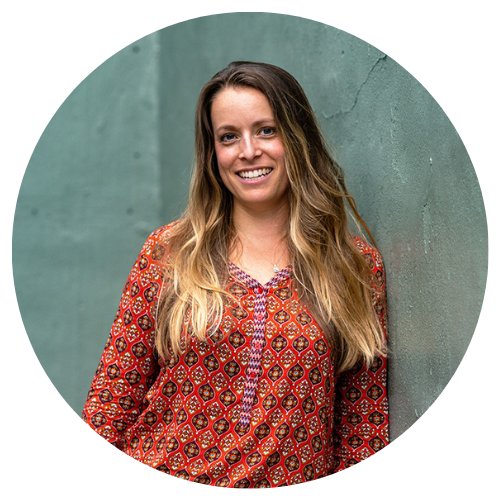 Jen Panaro
Jen Panaro, founder and editor-in-chief of Honestly Modern, is a self-proclaimed composting nerd and an advocate for sustainable living for modern families. In her spare time, she's a serial library book borrower, a messy gardener, and a mom of two boys who spends a lot of time in hockey rinks and on baseball fields.
You can find more of her work at Raising Global Kidizens, an online space to help parents and caregivers raise the next generation of responsible global citizens.