Sustainable Gifts for Kids | Young Artist Edition
Do you have a young artist in your life who would love some sustainable art supplies? Check out the list of sustainable gift ideas for kids who love painting, drawing, and more. Maybe one of these eco-friendly kids' gifts will be their new favorite tool to express their creativity.
This post contains affiliate links.
Round Chalk Top Table
Young artists can draw with chalk right on the top of this fun table. It's made from sustainable materials by a company that focuses on reforestation, carbon footprint, and renewable energy in their production process.
Pottery With A Purpose
These DIY pottery kits are made with a variety of sustainable materials and low-waste packaging. The owner prioritizes including a few high-quality tools from local small businesses instead of lots of cheap tools that will end up in landfills. They have lots of kits from which to choose, many of which do not require a kiln so you can do them right at home.
Sustainable Colored Pencils
These colored pencils are made with recycled newspaper through a sustainable production process. They have all the same colors as a regular set only… better.
Upcycled Crayons
Check out these handmade crayons in a variety of shapes like donuts, pumpkins, and more, all of which are made from upcycled crayon fragments. It's a fun way to color and the gift is entirely unique.
Soil-Based Paints
Based on science and soil, these soil-based paints use the natural elements of soil to create vibrant paints in colors across the spectrum. They also come in beautiful palettes with low-waste refills available. These are so neat, thoughtful, and perfect for budding artists who are growing their skills.
Watercolor Painting Class
If they're looking for some instruction with their favorite paints, try this virtual watercolor class for kids. While they do recommend a few supplies, the biggest part of the gift is the experience of learning new skills.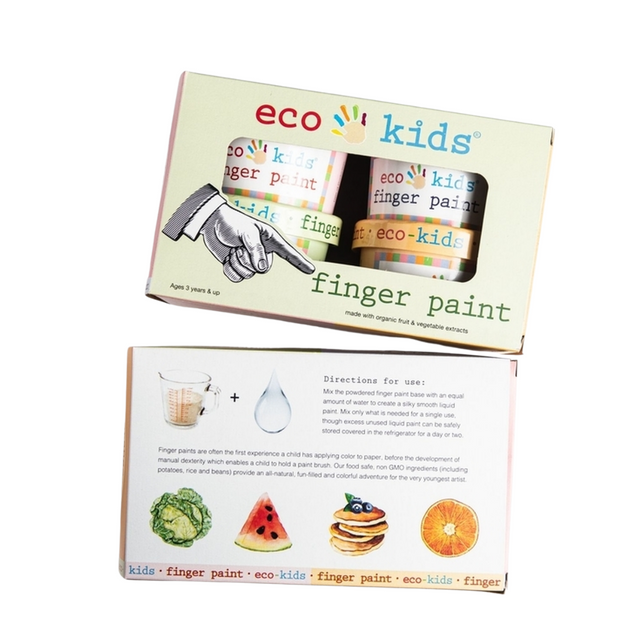 Natural Finger Paints
These powered finger paint mixtures are made from fruit and vegetable extracts. When you're ready to use them mix them with water and let your young artists create.
Natural Watercolors
This watercolor paint set is made from 100% food-grade ingredients and comes with a wooden paintbrush. They have natural ingredients and vibrant colors.
Hemp Crafting Cord
These crafting cords are great for making all sorts of things from jewelry to macrame. They have a ton of colors and are made from 100% hemp, a renewable textile that is much better for the planet than synthetic, petroleum-based alternatives.
Natural Face Paint
Kids love painting their faces! This natural face paint is certified non-toxic, and it is free of nano particles, heavy metals, parabens, phthalates, formaldehyde, petroleum-based pigments, and animal products. It also comes with bamboo brush applicators.
Easel
Give your little artist a place to create their masterpieces with this wooden easel. This is a high-quality product that will last for many children (and if you can find it secondhand, that's even better!)
If You Like Sustainable Art Gifts For Kids, You Might Also Like
How To Get Materials For Sustainable Crafts
Eco-friendly Crafting: 15 Creative Ways to Use Food Scraps
13 Fun & Easy Ways To Reuse Amazon Boxes
About The Author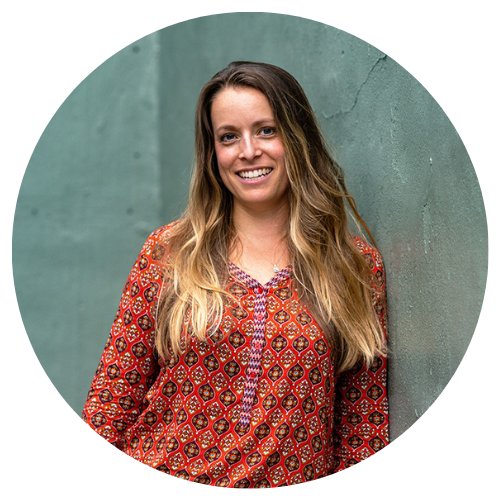 Jen Panaro
Jen Panaro, founder and editor-in-chief of Honestly Modern, is a self-proclaimed composting nerd and an advocate for sustainable living for modern families. In her spare time, she's a serial library book borrower, a messy gardener, and a mom of two boys who spends a lot of time in hockey rinks and on baseball fields.
You can find more of her work at Raising Global Kidizens, an online space to help parents and caregivers raise the next generation of responsible global citizens.