Sustainability Side Hustle | Turning Trash to Treasure
As a part of our Sustainability Side Hustle series, we are interviewing people passionate about our planet and who have explored their own skills and talents to share with their community. As our planet continues to suffer under human-caused climate change, pollution, and overall environmental degradation, we hope more people find pleasure and financial fortitude in a sustainability side hustle or small business.
Elizabeth M, the person behind the blog TeachingBrave.com, sells clutter from around her house as well as other people's unwanted clutter to make some extra money. To date, she has made thousands of dollars doing this. Sometimes hundreds per week!
We have so many things with so much life in them, but sometimes it takes a person in the middle to 'make that market' or 'connect the dots' in that market. A little work from people with the right skills can help others find what they want and need secondhand.
Many people become "brokers" in the secondhand market and make a bit of money for helping connect the old owner to the new owner. This service has many benefits including keeping things out of landfills and keeping our neighborhoods cleaner because there is less trash lying around. Everyday people do things that are already good for the planet. The effort doesn't necessarily have to be for the planet all the time so long as it's helping make our world a more sustainable place.
Let's celebrate and encourage the things people do that are good for the planet and make them extra money.
Tell us a bit about yourself.
My name is Liz. I'm a single mum and early childhood teacher from Sydney, Australia. I'm passionate about living a more sustainable lifestyle, living frugally, and educating myself on personal finance matters. I also want to inspire other mums, particularly single mums, to realize you don't have to struggle financially if you educate yourself and make some changes to your personal financial situation.
I also think it's vitally important to build financial literacy in young kids, and I have been teaching my son Andy for the past few years about saving, investing, avoiding bad debt, and how to make extra money by selling items online. He has even shown some interest and started making some pocket money of his own by selling his unwanted toys to save money or invest it.
How did you get into this? Is this something you started recently or have been doing for a while?
I started getting into selling items online when I was moving houses, getting rid of extra clutter here and there. When I bought my apartment, I found myself struggling to make ends meet in the first year or two. When the pandemic hit, when my son's father stopped paying child support. This increased need for cash really ramped things up!
I started selling anything I had around the house that I no longer needed – my son's shoes he had grown out of, a lamp I didn't want, cookbooks, DVDs, scarves, appliances, anything. Some people in my apartment throw items away and leave them outside our garbage room. I have often collected these items and sold them for some decent cash.
From our community trash, I've picked up and sold items like an office chair, a set of drawers, a small coffee table, an exercise bike, and expensive unopened cat food. I now do this on a regular basis, as some weeks it was bringing in enough cash to pay for my groceries and several monthly bills.
How do you get the "clutter"?
Some of the clutter is my own which I have accumulated over the years. I also had several friends who ask me to get rid of some of their stuff. They don't know how to use Gumtree or Facebook Marketplace or the like, so I offer to sell it for them in exchange for a percentage of the sale price. Many friends have been very happy with this arrangement and pass on their things to me – sometimes I earn a 50% commission, sometimes 25%.
Other friends and people I know give me things they were going to donate anyway, some of the stuff being very valuable. I also collect items that are being thrown out in my apartment building (as I mentioned) or occasionally grab them from the side of the road at council clean-up time.
Do you sort through the "clutter"' and see what can be saved?
Yes, absolutely. Some things I keep for myself as I know I will use them. Other things I know are actual junk, so I throw them out. I have developed a pretty good eye for what I can sell.
What do you do with saved items?
I sell most of them online. I sometimes keep items for myself assuming no one is expecting me to sell them on their behalf. Depending on the condition of the item, I might have to fix it. If it's a quick fix, I will do it. If it takes too long, I don't keep the item to resell.
Where do you sell the items?
I use Gumtree, Facebook Marketplace (including local buy/sell groups), and eBay.
Do you ship items or is this only local pick up/drop off?
I do ship items sometimes, depending on how big it is. Usually, the buyer pays the shipping cost, but other times I will cover the shipping if I know I'm making a decent profit on the item anyway. I always make sure the buyer pays me before I ship the time though. If the item is too large, I specify pick-up only.
If you ship, what materials do you use for packaging and shipping?
I just use post office bags or boxes. I wrap items carefully with extra padding if required to ensure they arrive to the buyer in good condition.
If only local, do you drop off items, or do customers pick them up from you?
Usually, they pick items up from my apartment building. I usually meet them on the street outside for security purposes.
What are some pieces of clutter that you have come across?
The best thing gifted to me was an antique gramophone which I sold for $750. I also live in an apartment building where many people throw items out, leaving them outside our garbage room. Some of the items I have taken and sold, such as unopened cat food, a bike, a set of drawers, some helmets, an Xbox, and an office chair!
What are some things you have done to flip or upcycle items to be able to sell them?
I usually don't put in a lot of effort around fixing up an item as my time is too valuable. If it would take me too much time to upcycle it, I don't bother. I usually just give an item a wipe-over and a quick clean. On occasion, I have put a quick coat of paint on a set of drawers or a coffee table.
Related Reading: 25 Tips on Flipping Furniture for Beginners
Is your main objective with reselling clutter to prevent perfectly good things from going to the landfill or is that a bonus?
The main reason I started this was to make some extra cash. As a single mum who has been broke before, I have worked hard to get myself out of difficult financial situations. Once I realized I was also preventing things from going to landfill (particularly the items that were placed outside my garbage room in my apartment building), I realized that someone's 'trash' was literally becoming someone else's 'treasure'. I was the middle person in that, saving things going to landfill and making cash in the meantime so I didn't end up going broke again! Win/ Win!
How much of your time does this take a week?
It differs. Sometimes it might be a couple of hours if I'm fixing something up and taking time to take photos, list it online, and respond to potential 'customers'. Other times, it's hardly any time at all. I work it into my day or week as I enjoy getting rid of the clutter, as well as having bonus cash for groceries or bills.
Does anyone help you with this? Do you have family or friends that do this with you?
No. I do it all by myself. I have passed my tips on to family and friends though, who now enjoy doing this for themselves.
Do you have any plans to expand where you find items to sell beyond friends and your own building? Are there certain areas you think might have lots of found items to sell?
I don't have any plans to expand how I'm doing this, as it can be time intensive to collect items and sort them. I plan to continue doing it here and there, slotting it into my daily life as convenient.
In terms of areas, this can differ a lot. Sometimes you will find some decent items on the side of the road in some wealthier suburbs but not always. I have found some great items being given away free on Facebook and Freecycle groups. These groups are definitely worth joining if you're looking to make money selling secondhand items online.
Related Reading: How To Make Money Using Facebook Marketplace
If someone else wanted to make some extra money turning one person's trash into another person's treasure like you do, what are one or two tips you can offer them?
I recommend checking out the article on my blog "Selling Online: How To Sell Your Clutter And Make Thousands!" which has about 17 tips on how to do this successfully.
Tips include: Take good photos and write a detailed description, post in multiple places, try to upsell when you can, and do it safely, being aware of scammers.
Related Reading: 10 Tips To Stay Safe When Using Facebook Marketplace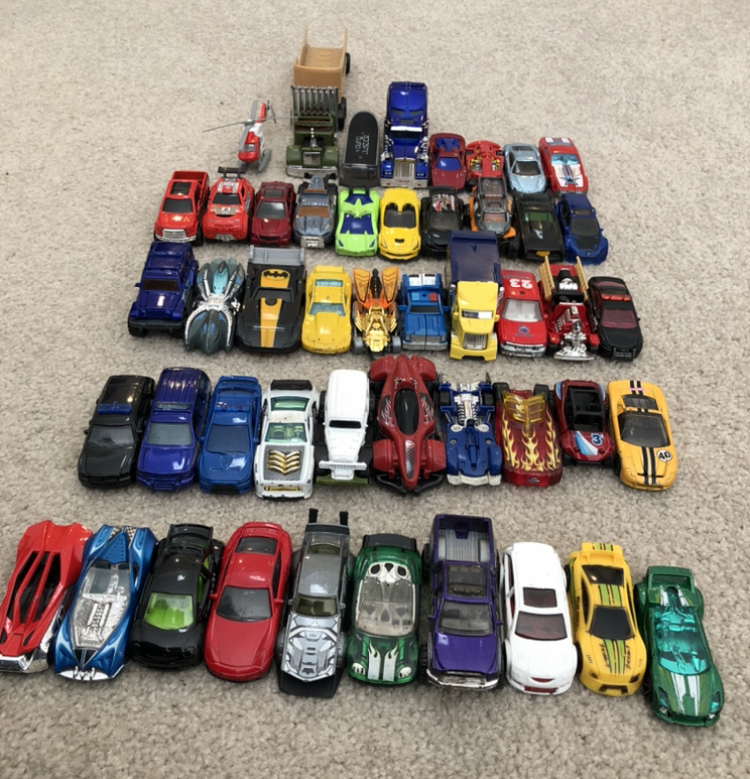 Anything else you'd like to share with us?
Anyone can do this to make extra cash! I taught my 73-year-old mum how to take photos, write a description, and list items on Facebook and Gumtree. She now gets a thrill from selling her household items, as well as plants she has propagated and grown, to make extra cash for herself! Once you know the basics and learn how to do it safely, it can be so easy to earn extra money by doing this.
Check out my blog TeachingBrave.com where I have heaps of articles related to Early Childhood, Parenting Tips, and my money journey, including frugal tips for single mums and inspiration for how to improve your money situation.
Thank you Elizabeth for being a part of this series!
All photographs courtesy of Elizabeth.
If you liked this interview, check out more of our Sustainability Side Hustle series.
About The Author
Rupa Singh
Rupa Singh is an ex-social entrepreneur and mom of three kids connecting them to their South Asian (Indian) roots + sustainability. Organizational wife to an altruistic architect. Advocate for low waste + thoughtful consumption. Continually unlearning + learning. Her bullet journal + audiobooks + morning ritual feed her spirit.