2020 Honestly Good Eco Book Club
Want to join an environmentally-focused book club? I've wanted to be in a book club for years. The idea sounds great… in theory. I read plenty to include book club books in my repertoire. However, I haven't been willing to commit time to show up to a friend's house once a month to talk about books.
So… I decided to start an online book club focused on awesome environmental books, each of which includes threads of climate change and appreciation for the planet. Are you up for reading along with me and discussing each month?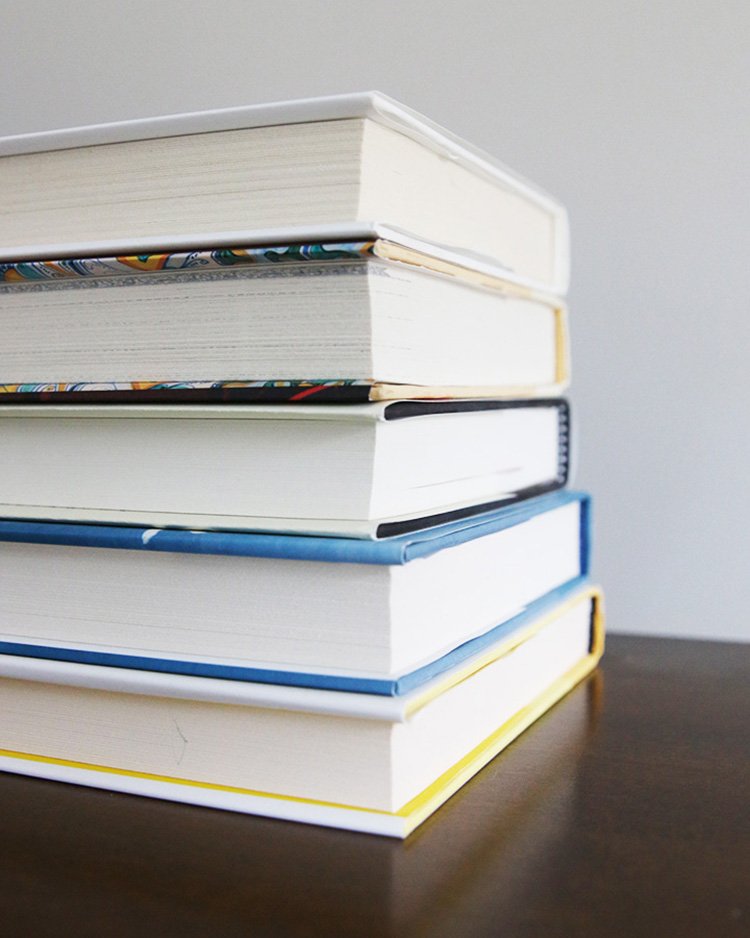 Real books are the best! I love cuddling up with a library book on a quiet night and immersing myself in the words. Because they endure multiple rounds of professional editing and months or years of research and writing, books offer deeper and more definitive insights into issues than a run-of-the-mill article on the Internet. And let's be honest, cuddling up with my phone or my laptop to scroll through posts and articles isn't exactly the cozy experience I'm looking for.
I also have a crush on audiobooks which I enjoy most often in the car or while doing mindless chores like laundry. Many of the books on the list for this year are available as audiobooks. If you're not sure you'll have time or motivation to dive into the real book, try Scribd, Libby, or one of these alternatives for listening to audiobooks on your phone.
If you're game for joining the Honestly Good Eco Book Club, here are the details!
For each month, I've selected a book to read and review on the blog. I'd love for you to read along as well and share your comments on my review or on Instagram when I post about each book. With the full list, you'll have plenty of time to request a copy from your local library!
Let me know what you think of the list. Have you read any of these already? Which ones are you most excited about?
2020 Honestly Good Eco Book Club
Just in time for New Year's resolutions, this book is full of practical and tactical zero waste ideas that the author, Kathryn Kellogg, has already implemented in her life. Kathryn has such a positive vibe and encouraging attitude about doing the best we had can and going zero waste to the extent possible in each of our unique lives. Perfection is the enemy of progress, and she offers lots of ideas to test out in her book. (Full Review Here)
Kimmerer is a botanist of Indigenous descent. She shares the story of her love for the natural world in which she grew up. She emphasizes how the codependent relationship between nature and Indigenous people helps both thrive. The relationship with and respect for the land held by Indigenous people can be an example for us today as we watch Earth deteriorate. It's a reminder in so many specific ways that nature will thrive and revive if we start working with it instead of against it. (Full Review Here)
In this fictional novel, a handful of characters with different backgrounds come together to save the last virgin forest in their homeland. I haven't read this book but it has won a ton of awards, so I am excited to read it and hope it lives up to the hype. I'm also pretty pumped to include two fiction titles this year among a category of books that's often non-fiction and technical. (Full Review Here)
What if we could all be convinced that we have more than enough stuff? In her book, Anderson discusses her family's journey to buy nothing consumable for one year. During their year-long family challenge, they relied only on possessions they already owned and lived by the mantra that they had "more than enough".
Reducing our consumption could offer significant benefits to the environment and our planet. While spring cleaning our homes, I suspect Anderson's story will resonate with many of us, so I thought April would be a great time to read this together. Chances are, we will find plenty of "stuff" while spring cleaning and wonder how it all accumulated in our homes. Anderson's challenge can inspire all of us to be more intentional about our possessions, particularly before we even bring them into our homes. (Full Review Here)
With spring in the air, it will be time to get outside for fresh air. Hopefully, you have a place nearby to do that. In his initial book, Walkable City, Speck laid out his arguments for why a walkable city is good for the environment, local economies, and community well-being. (If you haven't read it, I highly recommend it.)
I know a book about civil engineering, sidewalks, and bike paths might seem like a snooze, but it's super interesting. I'm excited to read his "sequel" filled with tangible ideas about how to make our cities more enjoyable for citizens and, simultaneously, reduce carbon emissions and revitalize the environmental health of urban centers.
That trees talk to and take care of each other is so darn cool to me. Just as all the tree's leaves are turning green and filling out for the summer, we can celebrate the magic inside and below trees that we can't see but that protects one of the most vital communities integral to human life. There is also a newer illustrated version of this book that includes certain excerpts from the original book as well as lots of photos and imagery. I might check out both and enjoy them simultaneously.
This book is not specifically related to environmental matters. However, habit and culture change are significant factors in setting a new path to alleviate climate change and create a healthier planet. I think I read this book fifteen years ago, not long after it was published, but I remember next to nothing about it. I'm excited to re-read it with a focus on shifting communities toward more eco-friendly and regenerative living habits.
I read Cline's first book, Overdressed: The Shockingly High Cost of Cheap Fashion, a few years ago and have followed her on Instagram for quite some time. I love her style and attitude toward driving structural change in the world of fashion through consumer action. In this book, she dives into tactical steps we can take to curate a closet that reflects more ethical values and encourages change in the fashion industry through individual action. I think this could be a great book to accompany back to school shopping for the entire family.
September | Prodigal Summer by Barbara Kingsolver
The second of two fiction books on my list for this year, Kingsolver weaves together three different stories of human love that are intertwined with each other and with nature around them. I thought a book about summer would be a great way to wrap up the summer and head into fall.
This book leads readers through the journey our possessions take after we discard them. Too often, we rely on neighborhood donation centers to handle our leftovers. We feel good that we donated items and assume they won't end up in landfills. But what actually happens to them once they're left at the donation warehouses?
Minter offers clarity on the afterlife of all the stuff we no longer need, in a sometimes hopeful and other times stark adventure of the lives of secondhand goods. Unfortunately, the secondhand market isn't all rainbows and unicorns, and knowing more about the realities will hopefully encourage readers to be more thoughtful about consumption before buying ever more 'stuff'.
Heading into the holiday season, I wanted a book that felt cozy and simple. In many ways, the perils of the planet spring from endless consumerism to own the best and latest and greatest of everything. Our homes are packed to the gills with the hottest knick-knacks and decor gadgets. Simplifying our homes is a great step toward driving down consumption and exploiting fewer of the Earth's finite resources. She has another book, The Nesting Place, that may be a good companion to this book.
A Life Less Throwaway discusses the number of things we buy that are essentially disposable or produced in such a way that they are designed to break quickly. Button wants to change the way we consume and encourages people to consider the true cost of buying a product over time. Instead of buying cheap alternatives that must be replaced frequently, we save money and resources long-term if we buy high-quality products that are built to last. Before buying holiday gifts this year, I hope her book helps contemplate how to find useful and long-lasting gifts that are manufactured with endurance and end of life in mind.