21 Experience Gifts for Preteens and How to Gift Them
Are you looking for the perfect experience gift for your preteen? Do you need help finding an exciting and creative way to give an experience? Read on for 21 of the best experience gift ideas for preteens and exciting ways to present them!
This post contains affiliate links.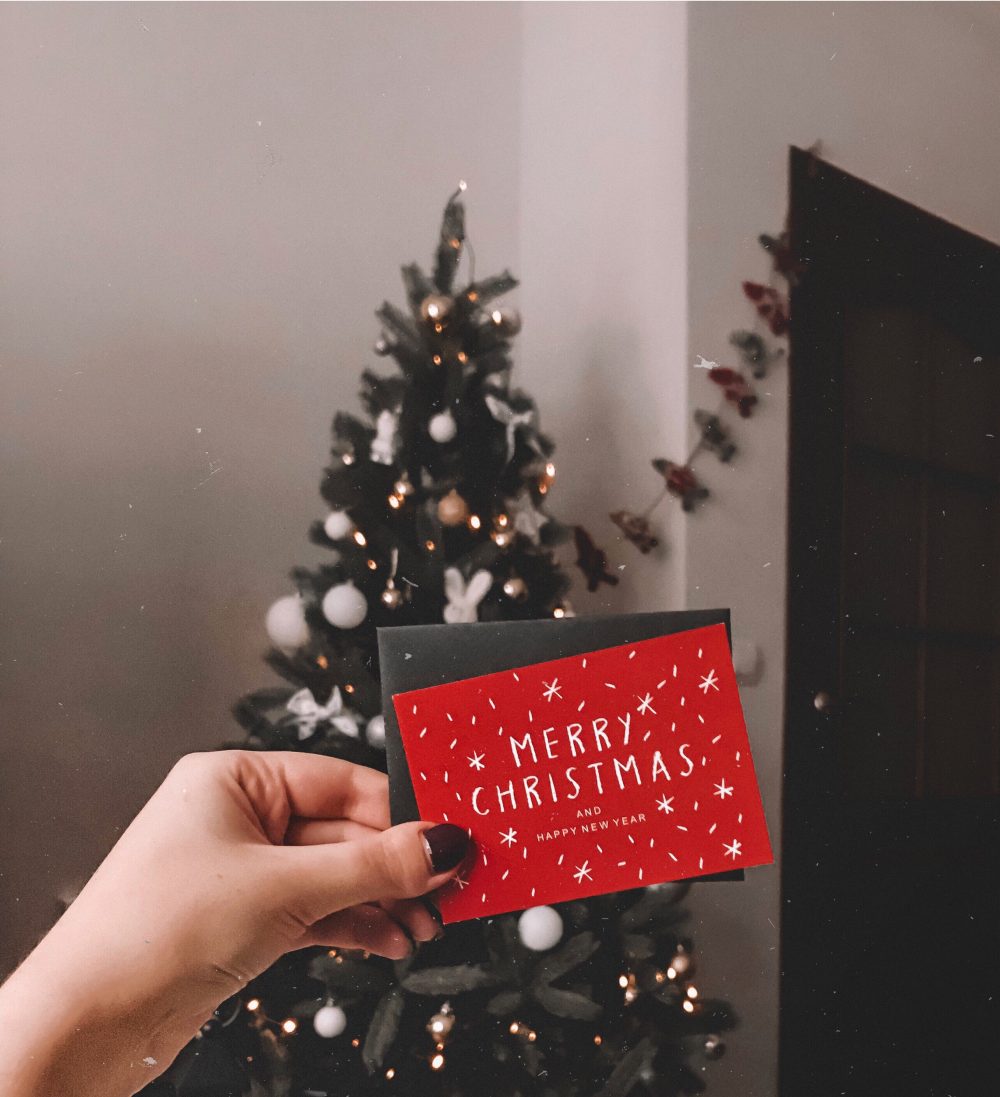 Selecting a fun and low-waste gift for preteens can be a struggle, especially when you know they'll outgrow the toys and cosmetics on their wish list within a year. (Also, when it comes to that cosmetics list, do NOT mistakenly think perfume or body spray is a safe choice. Your house, car, clothes, and the dog will reek of "cucumber melon bliss" or "iced sugar plum" for DAYS.)
After accidentally falling into the perfume trap mentioned above, my husband and I decided to give my sister's three kids experience gifts last year. While it did require a little prior planning, it was a huge hit. We're actually doing it again this year!
The experience gifts we've given have ranged from traveling dance and music performances to creative workshops, and we definitely learned some hard lessons about the best way to "build the hype" through presentation.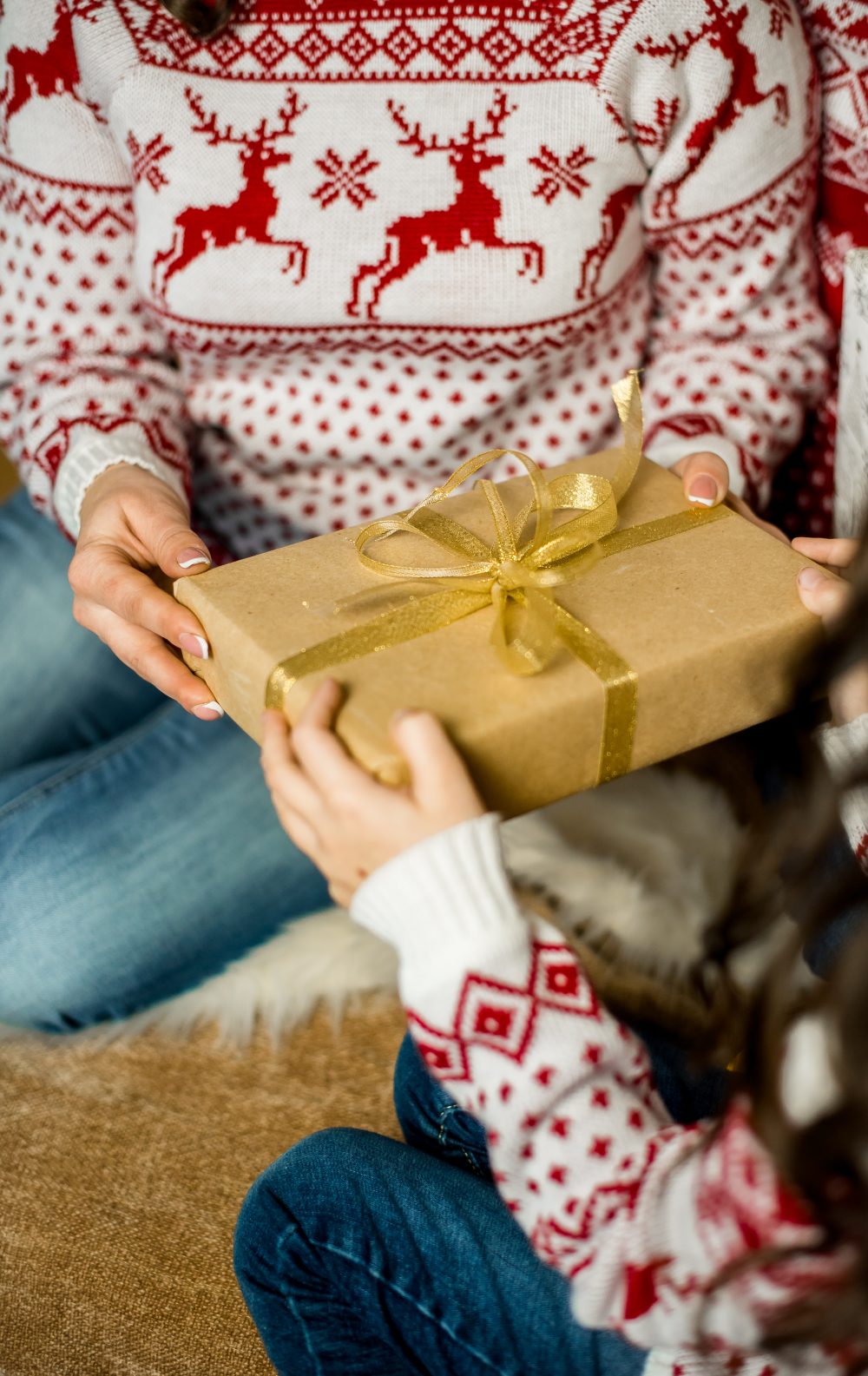 Spoiler alert: Kids still like to open something, and the more engaging it is, the better. They love having something to look forward to when they understand what they're in for with an experience gift.
All three kids had a blast exploring new activities, engaging with new art forms, making memories with friends, and scoring some undivided, quality family time.
So, whether it's your first time giving an experience gift or you're sourcing fresh experience gift ideas for your preteen this year, you're sure to find something of interest on our list!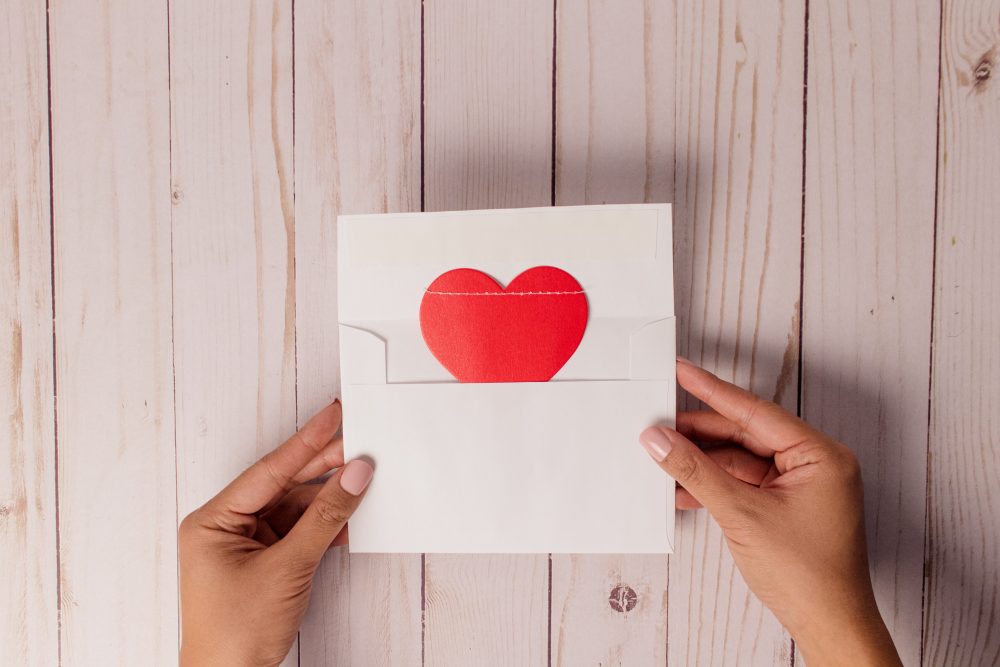 Things to Consider when Giving an Experience
Does your gift require blocking off time on a specific day?
If you're booking a particular class or buying tickets to a performance, you may need to consult the calendar (or the preteen's parents) ahead of time.
Does the experience offer gift cards?
Gift certificates are great because the kids will have more flexibility around any prior school or sports obligations.
Who needs to accompany the preteen on your experience gift?
If you're giving concert tickets, remember that a guardian needs to be present and allow for that in your budget. This may not be the case for kids' cooking classes, kids' rope courses, etc.
How much do you want to spend?
Set a budget and stick to it. We started by estimating what we spent on physical items the year before – and the number was way higher than we realized at the time.
If there's an experience gift you know your preteen would love, but it's out of budget, consider asking another family member to go in on it with you. You could also call their best friend's parents to discuss their plans this year. Many people will be relieved to chip in instead of braving the desperate crowds at your neighborhood shopping center.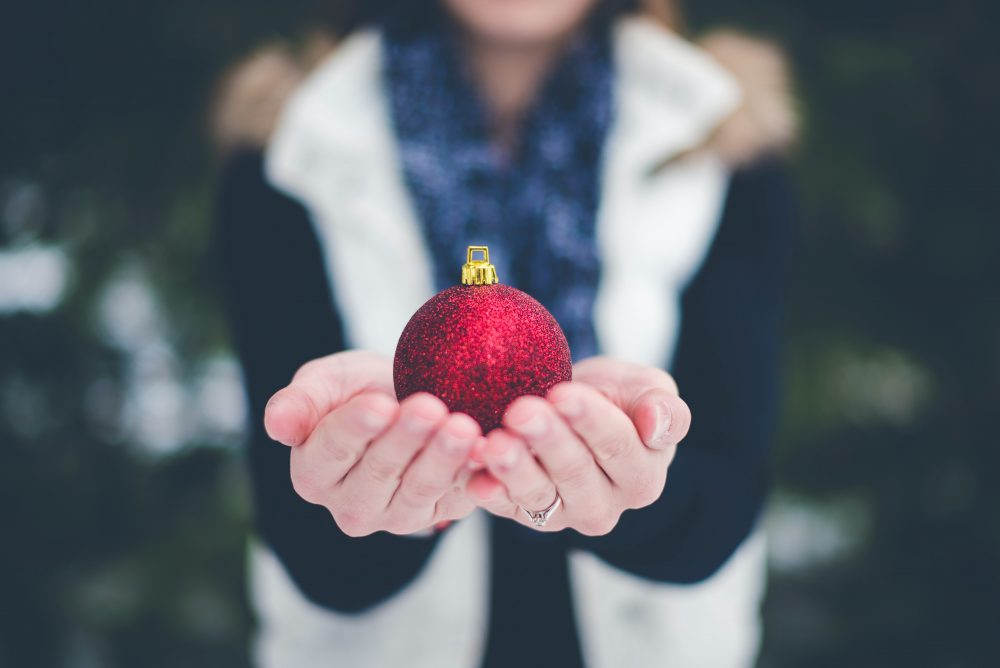 Action and Adventure Experience Gifts
Ropes Course
Ropes courses are socially engaging, mentally challenging, and encourage physical activity, making them a great experience gift for adventurous and active preteens. Many courses offer special ropes courses for kids and preteens (along with special pricing).
Pricing can run from $19 to $55 per person, and most venues allow you to purchase a gift card with a dollar amount toward the ticket(s).
How to give it: Build some hype by introducing a challenge: set up a scavenger hunt to find the box or envelope at your local playground that utilizes similar aspects of your local ropes course.
---
Guided Paddle Excursion
A guided paddle excursion is a great experience gift that gets preteens out of their comfort zone in an active and informative way. Dolphin tours, nature tours, and stand-up paddle lessons are just some of the options that may be available in your area.
Check Airbnb Experiences, local companies, and Groupon to scope out your options and shop for deals. In our area, pricing ranges from $24 to $75 per person, depending on the length of the tour.
How to give it: Fill a dry bag with the essentials and a printout describing the trip. Include items like reef-safe sunscreen and sunglasses, which you probably have around the house.
---
Zip Line Course
Give them a bird's eye view and a heart-pounding day filled with adventure with a gift certificate to a zip line course. Some venues offer specially designed youth courses if you're not sure how adventurous to go with this experience gift.
A lot of companies run Groupon deals during their off-season, but tours tend to cost from $70 – $140 per person, making this a great collaborative family gift. Alternately, check in with some of their friend group's parents to see if anyone might be interested in chipping in so the kids can go together.
How to gift it: Dust off those crafting skills! Build a diorama out of a small gift box or shoe box to show them a bit about what their experience will look like. You'll need construction paper, glue, and a few figurines from the toy box or the local Goodwill. Do a quick Pinterest search to get the creative juices flowing!
---
Trampoline or Adventure Park
Your kid will jump for joy when you give them tickets to an indoor trampoline or adventure park. Most parks offer several thrilling activities beyond trampolines; the one we got my nephew a gift card for offers indoor sky diving, bumper cars on a laser light course, black light mini-golf, and an arcade.
Many adventure parks offer a tiered ticket system with limited or full access to the attractions. Expect options to run from $19 to $35 per ticket.
How to gift it: Up the fun by making your own pop-up card. This simple DIY will guide you through the process, and you can print out photos or vectors if you're not much of a crafter.
---
Gift Certificate to a County or State Park
When you're pondering experience gift ideas, check out your state and county parks. Many parks offer so much more than hiking these days: our local park has a water park and pool, rock climbing wall, challenge course, holiday light show, and peddle boats.
For an idea on pricing, the annual pass for our county parks is $75 for residents for unlimited entry into any of the county parks, and you are allowed the admission of up to 15 people. It also includes a $15 discount on tickets to our local aquarium.
How to gift it: Print photos of the parks and available activities, cut them out, and fill a box or small jar to help the recipient visualize the possibilities.
---
Ice Skating Excursion
Depending on your budget and the potential size of the group, you could get them tickets to skate at a public skating event or rent out the entire rink to share with a larger group of skaters.
Public skating admission is often $5-$10 plus another couple of dollars to rent skates (if they don't have their own). Renting the full rink for an hour ranges from $250-$350 in many places.
How to gift it: Include the gift card with some hot chocolate (that they will likely want after their time on the ice). You can gift a bag of store-bought hot chocolate with mini marshmallows tied to it, a hot chocolate bomb, or a DIY mason jar hot chocolate mixture.
---
A Day on the (Golf) Greens
There are lots of ways to hit the links depending on your skill level, budget, and the time of year. Take your preteen mini golfing or to a full golf course if you have one available to you. Mini golfing is great for all skill levels. Public courses are often the most affordable if you're looking to play 9 or 18 holes.
You might also consider an alternative golf outing like TopGolf or an indoor golf simulator facility like XGolf. These places have food and are a bit more social than typical golf experiences.
A round of mini golf typically costs between $5-$15 per person. A round of golf at an affordable public course will run you $10-$50 depending on the course. Golf simulator tee times and Top Golf reservations will typically cost around $40-$70 per person (though this can vary a bit by geography).
How to gift it: Borrow a bucket of golf balls from a friend or find a bag of them secondhand. You might find them at thrift stores and they are pretty easy to find in bulk on Facebook Marketplace. Bury the gift card at the bottom of the bucket of balls.
If your preteen will use the golf balls, they can keep them. If not, resell them on Facebook Marketplace and use the proceeds to pay for a snack during your game.
Experience Gifts for Creative Preteens
Cooking, Baking, or Candy Class
A culinary experience gift is an interactive gift for a tween foodie or miniature Martha. Look for workshops at local culinary schools, upscale kitchen stores like Sur La Table, and restaurants, but don't forget to check Airbnb Experiences or specialty food shops.
Spend time price shopping. Our go-to cooking studio has sushi-making classes and DIY donut workshops starting at $65 a seat, but the candy company's Chocoholic Tour is on Groupon for $11/per person. The candy shop also offers Hand-pulled Lollipop Classes for $16 and a "gummy flight" plus make-your-own gummy bears experience for $19 a seat.
How to give it: Tie a recipe card detailing the class to relevant kitchen utensils or a jar of snacks. It's absolutely fine to grab existing items from your kitchen or pantry instead of buying something to accompany your already incredible gift.
---
Candle-making Class
Let preteens express their creativity in a candle-making class where they can play with various fragrances. Check the websites for local makers and craft studios.
The price may depend on the candle's size and class length; usually, you'll spend between $20-$60 a seat.
How to give it: Write a sweet message on the inside flap of a book of matches or tie a note with ribbon and tuck it inside a matchbox.
---
Art or Craft Class
Specialty art classes abound these days; we got my nephew a glass-blowing tutorial for under $30. Search for pottery-making workshops, paint-your-own-pottery studios, painting classes, DIY sign studios, and stained glass tutorials.
Expect to spend a bit more on activities where the materials are a bit pricier.
How to give it: Use pages from a coloring book to wrap your note or a small box with the gift card inside. Include markers, paints, or crayons for a colorful flourish!
---
Plant Workshop
Turn over a new leaf with tickets to a plant workshop. This green experience gift offers opportunities for bonding, learning, and expressing creativity. Look for workshops that may be more exciting to preteens, like a winter wonderland terrarium, succulent dinosaur, or Valentine's floral wreath class.
Most classes seem to fall between $30 – $45 per seat (including supplies and plants).
How to give it: Attach a card to some gardening tools from your shed or an empty flower pot.
---
Spend the Day at a Museum
Giving tickets to a museum is a great opportunity to show the preteen in your life that you're paying attention to their interests. And, there's a museum for everything these days, from natural history and fashion to hip-hop and vintage cars. I recently took my friend's daughter to the Center for Puppetry Arts in Atlanta, and it was a blast for both of us.
Day passes are usually quite affordable, starting at $10 for youth tickets.
How to give it: Surprise your loved one with a book related to the museum's subject matter, and use their tickets as the bookmark!
Experience Gift Ideas for Animal Lovers
Goat Yoga
Goat yoga is a delightful and unusual experience gift for any animal lover, and classes are usually tailored to accommodate beginners. Make some memories, get some fitness in, and leave your preteen with several funny stories to tell their classmates. Search for opportunities in your area at farms, goat dairies, and on Airbnb's "Experiences" tab.
Drop-in classes typically start at $25 per person, and yoga mats are not included.
How to give it: Because goat yoga probably isn't on your preteen's radar, a DIY Mad Libs puzzle will likely lead to lots of laughter before the grand reveal.
---
Cat Cafe
Wish them a Meowy Christmas with a gift certificate to a cat cafe near you! Cat cafes are relaxing spaces filled with adorable, adoptable cats, and a coffee shop is often attached.
Entry fees are often per hour, starting around $10, making this an affordable experience gift your tween can share with friends.
How to give it: A cat cafe experience gift offers the purrfect opportunity to say Meowy Christmas with cheesy puns. You can also DIY a set of cat ears to wear on the day of using basic hair clips or a headband!
Exciting Experience Gifts for Preteens
Escape Room Gift Certificate
Escape rooms are usually a huge hit with the preteen (and adult) crowd! Treat your loved one to a gift certificate or private room, and check Groupon before you hit the "buy" button.
Keep an eye out for bundle packages and Groupons before the holidays. Tickets often cost from $20 to $35 per person when not on sale.
How to give it: This experience gift is just asking to be presented as a scavenger hunt that ends with a coded riddle!
---
Spa Day Gift Certificate
Treat your pre-teen to a spa day. Get them a gift certificate to get their nails done, enjoy a pedicure, or get their hair done at a local blowout bar. Some nail salons even have special sections for younger visitors.
How to give it: Tie the gift card to a bottle of nail polish, a tube of lotion (though beware of that smelly kind mentioned earlier), or a stylish hair accessory. Scrunchies are all the rage right now.
---
Magic Show
Last year, we surprised my nephew with tickets to a magic show shortly after Christmas. It was a huge hit; we loved that his parents had fun attending it with him, too.
Check local venues, including those at nearby colleges, to see when traveling acts are coming through.
How to give it: Add a touch of mystery to this magical experience gift by writing it in DIY invisible ink.
---
Ghost Tour
Treat your fearless tween to a ghost tour for a spooky good time. Most cities offer some sort of ghostly or haunted happening these days, with options ranging from walking tours to overnight stays.
Walking tours in our area start at $35 per person for a 90-minute experience, and they usually include lots of historical tidbits.
How to give it: Create a custom word search of spooky terms to build anticipation using one of these free online tools.
---
Tickets to a Concert Ticket or Play
Pick a performance that relates to your preteen's interests for a thoughtful experience gift. Last year, we gave my dance-obsessed niece tickets to a ballet and her older sister tickets to see acrobats. See what's on the calendar at community theaters, performance venues, stadiums, and local colleges.
The sky is the limit regarding how much you want to spend on a concert (cough, cough, Taylor Swift), but we scored ballet tickets for $25 per seat at the community college.
How to give it: We learned the hard way that the best way to get preteens excited about an upcoming performance is to show them a video of what they're going to see. This year, we're sending my oldest niece to a country music concert. We're revealing the gift with a QR code linked to a playlist of the artist's most popular songs.
---
Tickets to a Sports Game
Check the schedules for local sports teams and pick a game they will enjoy. Tickets to professional sports games are fun but don't forget about lower-level leagues like minor league teams, college clubs, and high school teams as well as sports outside of the most popular ones. If they are athletes, they may really appreciate seeing local high school players who are closer in level to where they might envision themselves in the coming years.
Depending on the type of sport you choose and the level, tickets could be free to several hundred dollars.
How to give it: Give them something to wear to the game like a t-shirt, hat, or hair bow in the color of the team. It may even be something you already own wrapped up for them to open with the tickets tucked inside of it.
---
Amusement Park Tickets
For kids who love a thrill, gift them tickets to a local amusement park. They may not be able to enjoy the right away (especially if you live in cold weather), so you'll have plenty of time to get excited about it as the event approaches.
Ticket prices vary but it may be a bit pricey depending on the type of park you choose. Many park tickets are $75 or more.
How to give it: Wrap up a small bag of snacks they can bring to the amusement park with them for the day. You could include things like cheddar crackers and pretzels. If the park has a theme with matching snacks, you could include snacks that fit the theme of the park. Krabby Patties and Sponge Bob Pez are perfect for a trip to Nickelodeon Universe. There are all sorts of Disney candies if your adventure includes a trip to a Disney-themed park. And you can't beat Hershey candies for a trip to Hershey Park.
If you enjoyed 21 Experience Gifts for Preteens and How to Gift Them, you may also enjoy:
Gifts for Spouses | 12 Dates of Christmas
15 Great Family Board Games + Card Games We Love
A Cross-Cultural Christmas Celebration of Less Stuff and More Adventure
About the Author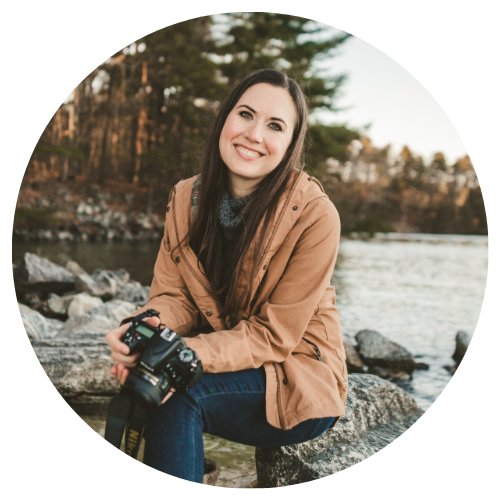 Reese Moore
Reese Moore is a photographer, content creator, and pickle connoisseur who divides time between Charleston and Lake Lure. When she's not behind the lens shooting stunning images for Reese Moore Photography, Reese loves to spend her time wandering the woods with her dog Gatsby or adventuring with her husband Logan in their Airstream Basecamp.