What I'm Giving My 7-Year-Old Boy and 10-Year-Old Girl for Christmas + FREE Wish List Printable
Looking forward to the gift-giving season but not sure where to start? Here's what I'm giving my 7-year-old boy and 10-year-old girl for Christmas, plus a free wish list printable to get you started!
This post is part of our Gift Wrapped series in which contributors and friends of Honestly Modern who live lifestyles guided by sustainable living principles share what they actually buy for and give to their loved ones for holidays and special occasions.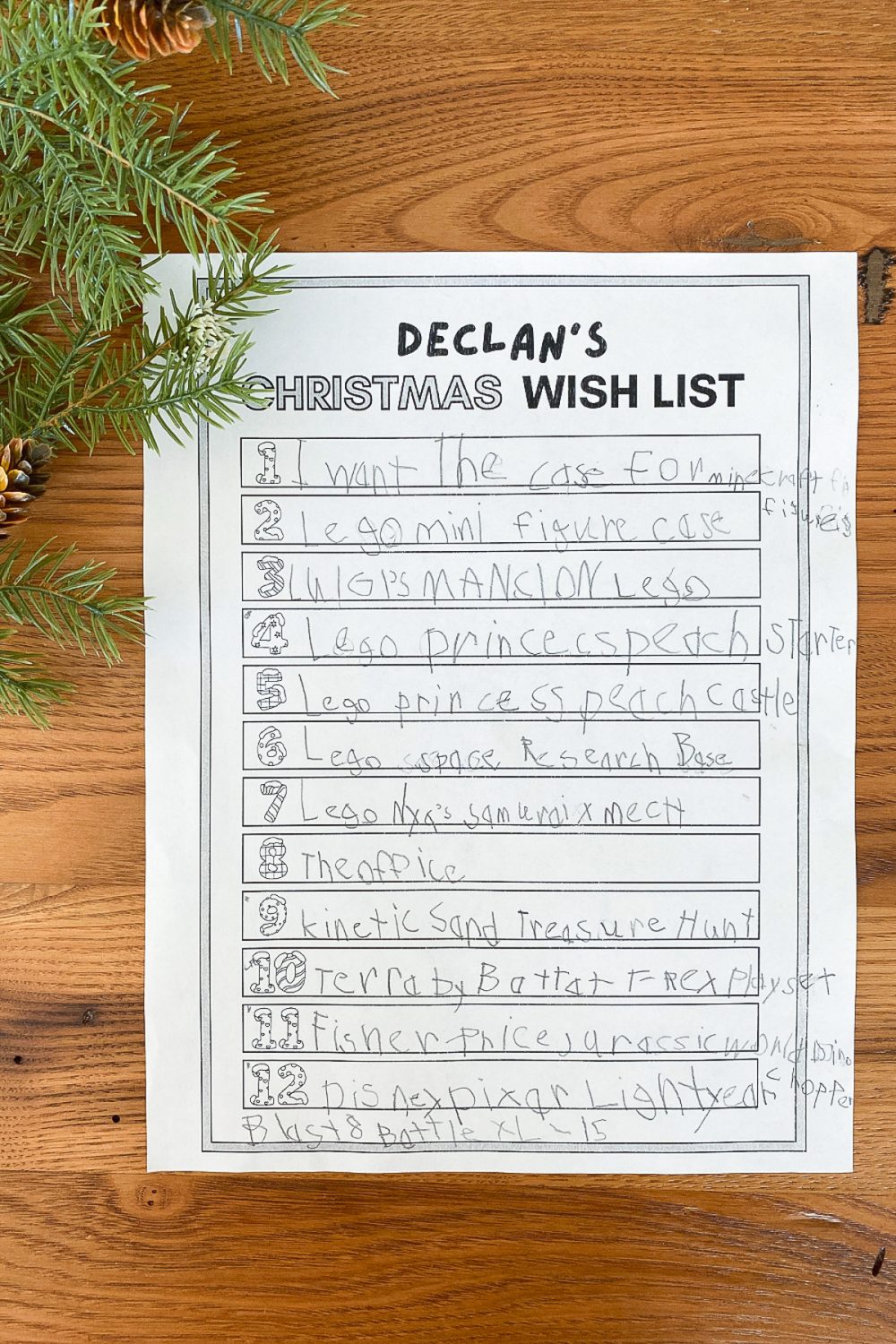 Holiday gift-giving can be a stressful time, especially when you have children whose interests change from week to week. In preparation for the Christmas season, it has been helpful for my children to write lists that include items that they'd like to receive, things they'd like to do as a family, and adventures or activities they're interested in pursuing. My 7-year-old can fill his list in no time. However, my 10-year-old is a bit more thoughtful in her choices. Here are a few questions I ask her to help her curate her wish list:
What did you enjoy doing this year?
What did you enjoy playing with this year?
Is there anything you would like to learn more about?
Is there a local place you would like to visit?
What are your favorite hobbies?
These questions may create meaningful insights into your child's interests and give you a plethora of ideas for traditional and non-traditional gifts!
How to Make A Christmas Wish List + FREE Printable
At the start of the holiday season, I hand my son and daughter a Christmas Wish List and ask them to complete it. The list contains twelve lines for them to write down anything they would like to receive for Christmas. I keep the list to twelve items so they give some thought to what they are requesting and avoid copying the entire contents of the Amazon or Target toy catalog, which has happened in the past.
Would you like a copy of my wish list template? You can download a free printable version of my wish list here. Drop your information below and it will come straight to your inbox.
How I Organize My Children's Christmas Wish Lists
Once my children's Christmas wish lists are completed, I read through them and answer the following questions:
Which gifts are experience gifts?
Which gifts can I hand off to friends and family?
Which gifts can I find secondhand?
Which gifts can I make myself?
For me, the easiest way to tackle my children's wish lists is to handle homemade, secondhand, and experience gifts myself and hand off items that are new purchases to friends and family. Secondhand, homemade, and experience gifts can take more time to make, find, and research, which I am happy to take on myself. Sending links for Christmas wishlist items to family members is easy and gives me more time to focus on creating homemade gifts and searching for pre-loved items and memorable experiences.
Experience Gifts I Am Giving My Son and Daughter For Christmas
Experience gifts are a great way to extend the holiday season by creating excitement over a future event. This year, I chose to give my son and daughter two local experience gifts.
Zoo Winter Adventure Tickets
Our local zoo offers half-day winter programs over the holiday season, allowing my animal lovers to get up close and personal with North American animals. This winter's theme is focused on the survival skills that North American animals use in the cold winter months. Complete with live encounters, animal enrichment activities, and crafts, this will delight my veterinarian-in-the-making daughter and my animal-loving son.
Children's Art Studio Gift Certificates
My kids love to paint, sculpt and generally do anything artistic. We recently discovered a local children's art studio that offers open studio time as well as specific art programs for children. Purchasing my son and daughter gift certificates to the studio means that they get to create to their heart's content, receive personal instruction from the shop owner, and the resulting mess does not occur in my home!
Secondhand Gifts I Am Giving My Son and Daughter for Christmas
Once my son and daughter have completed their Christmas wish list, I read through them and start hunting for items that can be found secondhand. This year was a bit more difficult than previous years, but I was able to find two items secondhand.
Portable Foosball Table
I came upon a barely-used portable foosball table at my local Once Upon A Child Consignment store. After a quick cleaning and the addition of some balls that we already had, it was as good as new!
Secondhand Christmas Pajamas
Although not on their wish list, Christmas pajamas are always a welcome addition to the holiday season. I was able to find two pairs of holiday jammies for my son and daughter at my local consignment store. One set was brand new and still had the tags on it!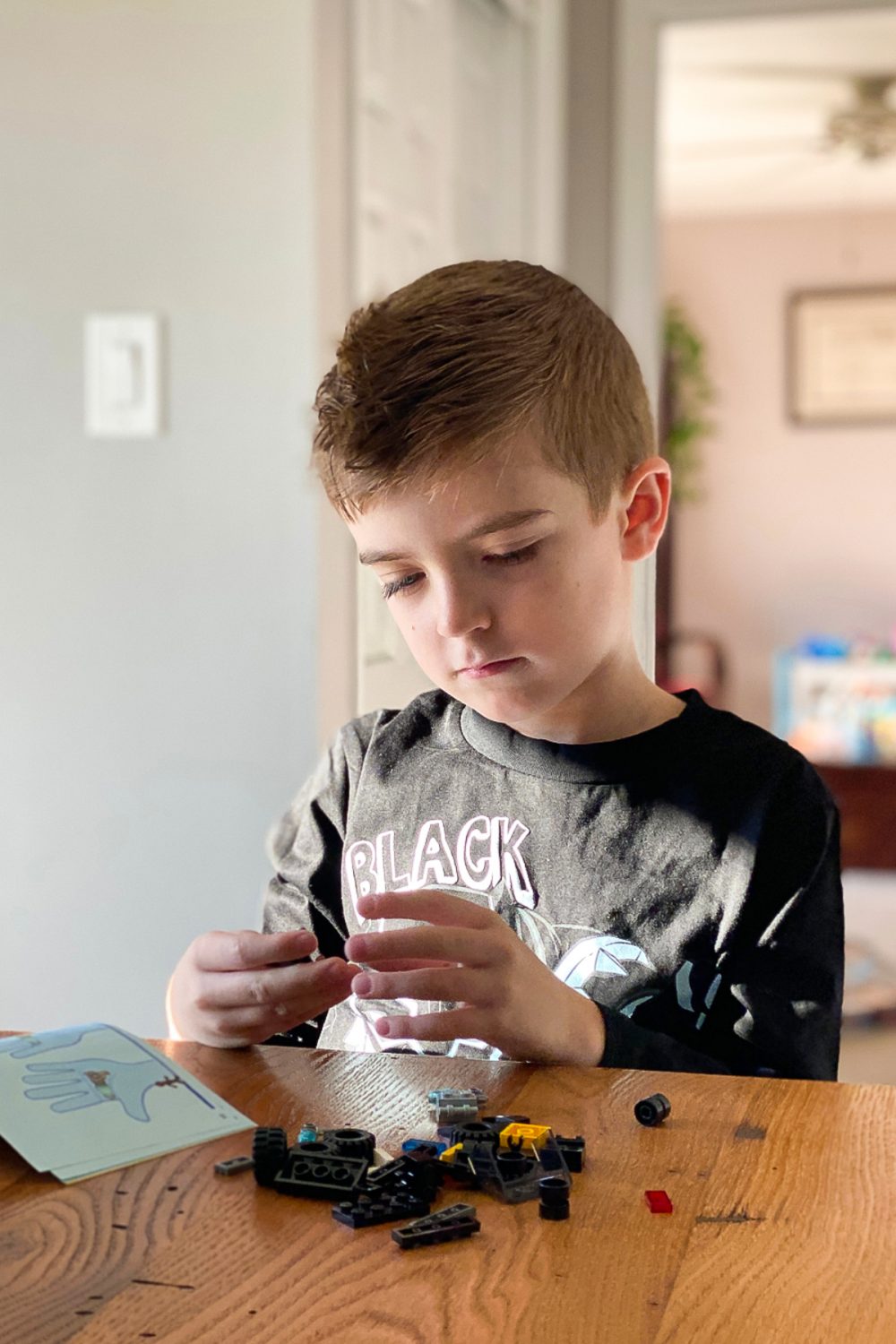 Gifts I'm Giving My 7-Year-Old Son for Christmas
My 7-year-old son is in full LEGO-loving mode, so his Christmas wish list focused on lots of brick-building kits. Here is what will be waiting for him under the Christmas tree this year:
LEGO Lunar Research Base
We took a trip to NASA's research facility in Chincoteague, Virginia, earlier this year, and ever since then, my son has been fascinated by space exploration. This LEGO Lunar Research Base kit will surely delight both him and his father, who is also an avid lover of all things LEGO and space!
LEGO Creator 3-1 Medieval Castle
I like that LEGO has come out with kits that have multiple builds in one set. With this particular medieval castle set, my son will be able to build a medieval castle, a medieval tower, and a medieval marketplace. Hours of creativity in one set is a win for me.
LEGO Super Mario Adventures with Peach Starter Course
I can't say that I'm a huge fan of these Mario-themed LEGO sets, as they tend to take up a lot of space on my dining room table. However, my son has been asking to expand on his Mario world for quite some time, so I caved and purchased the Princess Peach Starter Set to add to his collection.
Multi-Colored Modeling Air Dry Clay
Sculpting is something that my daughter introduced to my son, and air dry clay is a great medium for him to work with. This modeling clay set comes with multiple colors to choose from and can be reused again and again if properly sealed, or air-dried within a day to create a new masterpiece.
Minecraft UNO Game
My son loves game nights and is the current family champion of UNO. I saw this Minecraft-themed version of UNO and thought it would be a fabulous stocking stuffer. This will also serve as our travel UNO set, as I love to keep a few simple card games in the car for road trips or unexpected delays at doctors' appointments or sporting events.
Gifts I'm Giving my 10-Year-Old Daughter for Christmas
My daughter is an avid animal lover and horseback rider and her Christmas wish list was a true depiction of her interests. Here is what I purchased for my daughter this holiday season.
Breyers Horses and Riders
My daughter has become an avid collector of Breyers horses and will spend hours in her bedroom crafting stories with her equine models. The majority of her Christmas wish list consisted of specific horses she wanted to add to her collection, such as the Spanish Mustang Family and Black Beauty. These horses come in different model sizes: 1:9 are the larger models and 1:12 are the medium-sized models, which was important when choosing riders and accessories for the horses.
Quilted All-Purpose Saddle Pad
My daughter takes English horseback riding lessons at a local barn and, although we do not own our own horse, she has become quite attached to the ponies she gets to ride at the stable. To continue to foster her love of riding, I decided to purchase a quilted saddle pad containing her monogrammed initials for Christmas. I know she will be eager to ride with her new accessory!
The Game of Life
Board games are a staple in our house, and when my daughter plays, she plays to win! The Game of Life was a favorite in my house as a child, and I am eager for it to become part of the rotation of games in our family game night tradition.
Gifts I'm Making For My Son and Daughter for Christmas
As I've mentioned before, my son is a huge fan of Legos and my daughter is a model horse enthusiast. This year for Christmas, I decided to make a gift for each of my children that supports their current passions.
Homemade Lego Storage Shelves for My Son
We have quite a bit of scrap wood in our garage from previous home renovation projects. Some of the wood will be transformed into simple shelving to display my son's ever-growing collection of Legos! My husband will take the lead on this project, as his woodworking skills are much more advanced than mine.
Cardboard Horse Stable for My Daughter
After unsuccessfully searching the internet for model stables to go with my daughter's collection of toy horses, I decided to make her one out of the cardboard boxes we've accrued over the past few months. Using little more than packing tape, a box cutter, permanent markers, and cardboard boxes, I proudly made her a one-of-a-kind horse stable! Cardboard boxes are such a versatile crafting material, as you can see by the curated list of 13 Fun and Easy Ways to Reuse Amazon Boxes.
Be sure to check out the entire Resource Guide on Sustainable Gift Giving
About the Author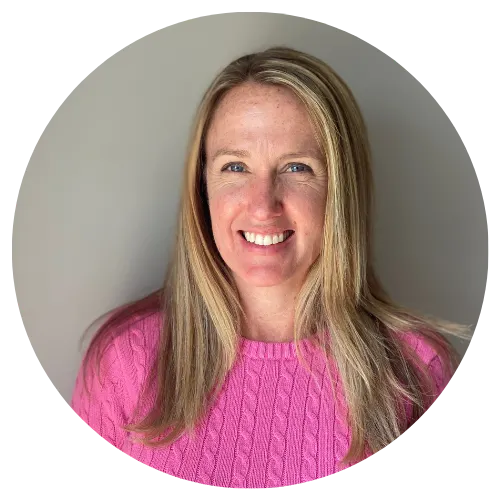 Jess Purcell
Jess Purcell, a co-founder of Raising Global Kidizens, is a science educator who is dedicated to making the science of sustainability accessible to all learners. She creates sustainability science lessons and nature activities written for students of all ages to be done in the classroom or at home to foster critical thinking skills and a love of the natural world. You can find more of her work at Thoughtfully Sustainable.
Jess lives in central Pennsylvania with her husband, two kids, and two cats and can usually be found outside, working out the kinks of an experiment, upcycling trash into "treasure", hiking with her family, or attempting to read a book while being cajoled into a game of hide-and-seek.