30+ Eco-Friendly White Elephant Gift Ideas
Are you invited to a white elephant gift exchange this holiday season? If you strive to live a low waste or eco-conscious lifestyle, a white elephant gift exchange can feel like a minefield of opportunities for waste. Check out this list of fun and eco-friendly white elephant gift ideas that won't leave you with a guilty conscience.
This post contains affiliate links.
Each year, my sisters and our significant others exchange gifts. In the past, we've drawn names and each bought a gift for one other person. I'm not sure who suggested the change, but this year we've decided to do a white elephant gift exchange.
How Does A White Elephant Gift Exchange Work?
If you're not familiar with a white elephant gift exchange, you can check out all the rules and modifications at length. In short, each person buys a relatively inexpensive present, gifts are opened one at a time, and everyone has an opportunity to steal gifts from others. Figurative bonus points go to those who bring funny gifts to the game.
What Makes A Good White Elephant Gift?
By definition, white elephant gifts are supposed to be either entertaining or novel to a broad audience. They typically bring a dollop of joy to a broad audience and shouldn't be terribly expensive. Sometimes white elephant gifts are intentionally useless and purchased just for laughs. That's alright because the jokes are funny and bring people together for a good time. But why not make the gifts fun and useful?
I won't argue the merits of funny trinkets versus fastidious environmentalism, but if you're looking for ideas for white elephant gifts that might not end up going straight to the trash, consider this list of eco-friendly white elephant gifts.
Maybe we can meet in the middle with some useful, eco-conscious gifts that also warrant a handful of laughs or a war of trades because they are so darn cool.
Should You Put Your Name On Your White Elephant Gift?
No. It's most fun not to include names on the white elephant gifts. People chose their gifts, so there is no need for a recipient name.
Gift givers don't need to label their gifts either. It's much more fun to watch recipients choose gifts and inherently value them by stealing certain gifts over others when no one knows who brought which gifts.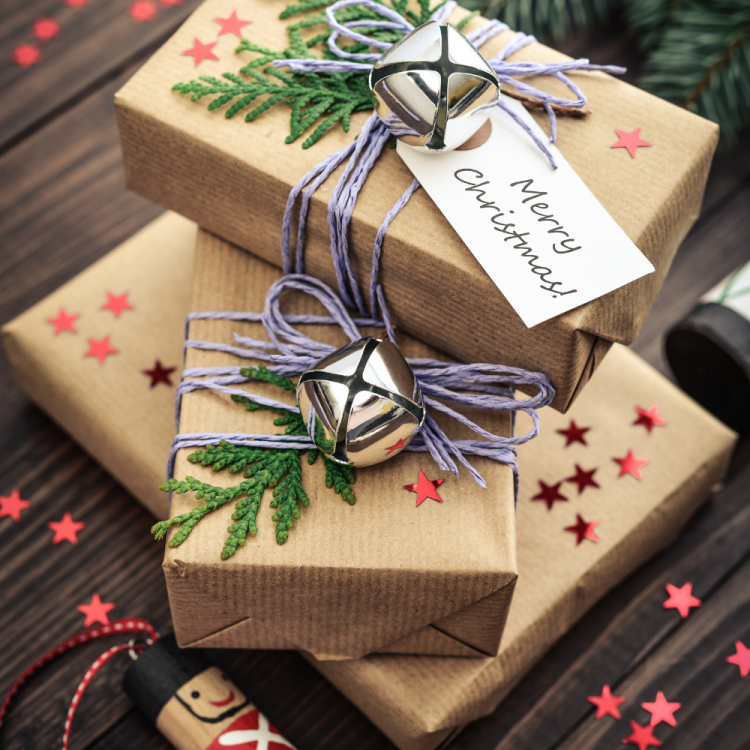 Ways To Spice Up a White Elephant Party
Many white elephant gift exchanges are general and don't have any strict guidelines about what to bring or what to wear. However, if you want to make your gift exchange a bit more unique, consider one of these ways to make it a bit more interesting.
Pick a Gift Theme | Encourage everyone to bring something that fits into a theme based on price point, vendor, nature of the gift, or genre.
Play Christmas music during the gift exchange | Is that too obvious? If you didn't think about it, like probably would have done, here's your reminder. Make a playlist in an app like Spotify so you can set it and forget it.
Wear Christmas Sweaters | Encourage everyone to wear their favorite borrowed or secondhand uglt Christmas sweater, holiday hat, or festive pajamas.
Play Christmas-themed Games | Add in a few games before or after opening the gifts. Play games like Name That Christmas tune, Name That Christmas movie pictionary, Christmas karaoke, or holiday charades.
Tips To Find Great Eco-Friendly White Elephant Gifts
Before diving into specific gift recommendations, I've gathered up some useful tips for guidelines that can help jumpstart your brainstorming process to find the perfect sustainable white elephant gift for your gift exchange.
Shop Secondhand for White Elephant Gifts
By design, white elephant gifts are supposed to be a bit quirky and unusual. Sometimes they are even quite junky. This makes for a perfect opportunity to purchase a secondhand item for your white elephant gift exchange. Tiptop quality is not of the essence.
Hit up your local thrift shops or consignment shops for items like serving dishes, books, card games, board games, coffee mugs, or even cool wicker baskets. You can find all sorts of items in these categories for far less than $25 at just about every thrift shop.
Local consignment stores, which typically have more curated selections, may even have some really unique items that could make popular white elephant gifts without blowing your budget.
Support Local Small Businesses to Find White Elephant Gifts
Think about local companies in your area that may carry great gifts for a white elephant gift exchange. Local boutiques, farm shops, artisan studios, and book stores often have great gift options. You may even have a local farmers market where you could find a variety of local homemade spices, handmade soaps, or unique snacks.
Food and Other Consumables Make Great Eco-friendly White Elephant Gifts
If it's edible, someone is certainly going to eat it and it won't go to waste. If you're looking for a white elephant gift that definitely won't end up in the trash, consider food and drink products like coffee beans from a local coffee shop, a six-pack of beer from a local brewery, or a package of chocolate truffles from a small chocolate shop in your area. People will definitely be stealing these white elephant gifts if they are available to the group.
Gift Cards as White Elephant Gifts
Gift cards can be boring, especially when you're purchasing them for close family and friends for whom you might be able to get something more personal. However, they may go over quite well at a white elephant gift exchange.
If you really wanted to make the gift card more interesting, you could wrap it in something related to the gift card. For example, you could wrap a coffee shop gift card in a secondhand coffee mug. Insert a small gift card for a company like Libro.fm or Bookshop.org, both companies that support independent bookstores, in a secondhand book or with a handmade bookmark.
Purchase Generic Gifts from Local Vendors
If you prefer to come to your white elephant gift exchange with a generic gift like a candle or fancy bar of soap, buy these from a local artisan. There are small candle and soap makers in just about every community, so find someone near you and bring a novel but useful gift to the swap.
Charitable Donation as a White Elephant Gift
This might be a bit odd, depending on who else is present at the gift exchange. A charitable donation would be fairly unusual for a white elephant gift exchange among coworkers for example.
However, it may be a neat addition to a gift if you're doing a white elephant gift exchange with your family. Instead of choosing a charity on their behalf, the white elephant gift could be a small donation to the charity of their choice.
Sustainable White Elephant Gift Ideas Everyone With Want To Steal
If you're still stumped about what to bring to your white elephant gift exchange, here are a few specific ideas of gifts that are fun and unique but won't simply end up in the trash after the gift exchange.
Let's get started with a few of the white elephant gifts I think will be the biggest hit at a gift exchange. I imagine almost everyone will be vying for these white elephant gifts if they're available to steal on their turn.
Novel but Useful Eco-Friendly White Elephant Gifts
Lottery Tickets
I'm pretty sure everyone will fight over these. Some lottery tickets can be recycled (though not all of them). Even if they can't be recycled, they're a fun gift and don't create much waste.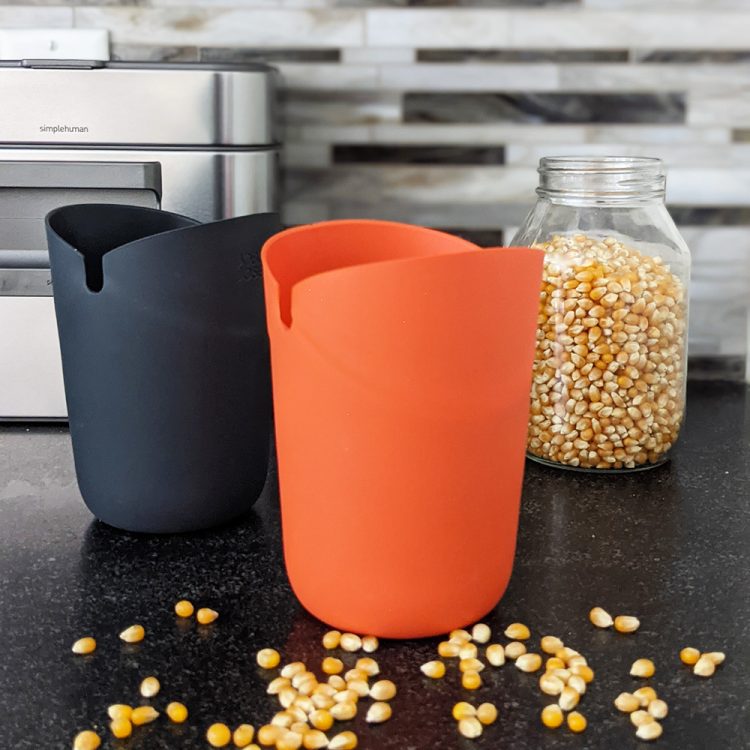 Reusable waters are great, and they're especially useful to ditch all the single-use plastic water bottles polluting the planet. I've tried many reusable water bottles, and so far, the Yeti water bottle with the chug cap is my absolute favorite. I love that you can drink from a spout while also opening it separately with a slot large enough to fill from an ice machine.
Food and Consumable White Elephant Gift Ideas
Local Restaurant Gift Certificate
If your white elephant gift exchange includes only (or mostly) local people, consider getting a small gift card for a local restaurant. While companies like DoorDash and GrubHub may be alright, they take decent fees from restaurants for using them as an intermediary. A gift certificate to the restaurant directly is a better option if it works for you and your group.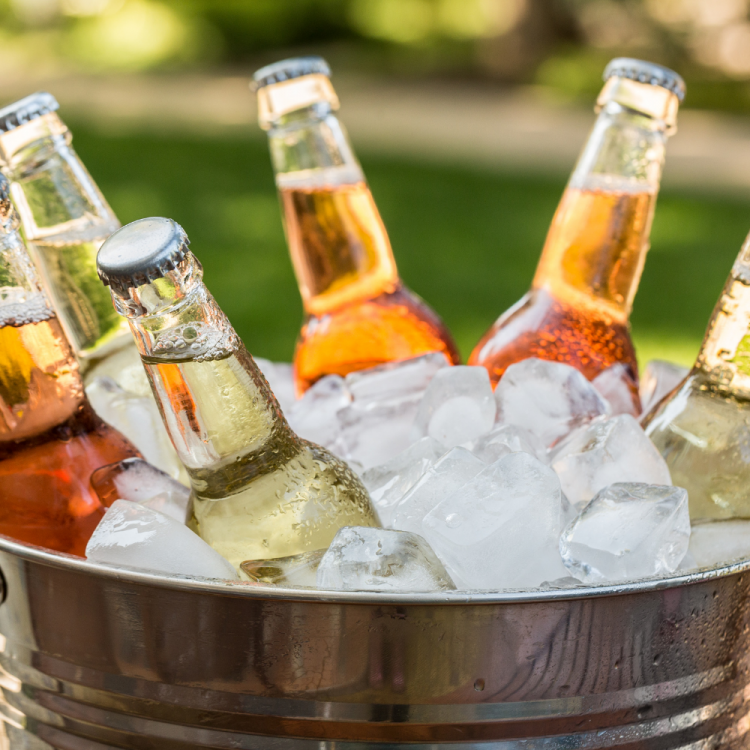 6-Pack of Beer from Local Brewery
If you have beer drinkers in your group, grab a neat six-pack of a cool local beer. Buy it warm, of course, so it doesn't go bad before the recipient receives it. The gift is consumable. The packaging is recyclable. And you're supporting a local business.
Depending on your budget, you could even pair it with a set of beer mugs or a handmade coozie from Etsy.
Bottle of Wine from Local Winery
If your gift exchange friends aren't beer drinkers, consider a bottle of wine, especially if you can find one from a local winery. If you don't have a local winery available, choose a privately-owned option if you can.
If you want to escalate this gift a bit, include a set of wine glass charms to go along with the bottle of wine.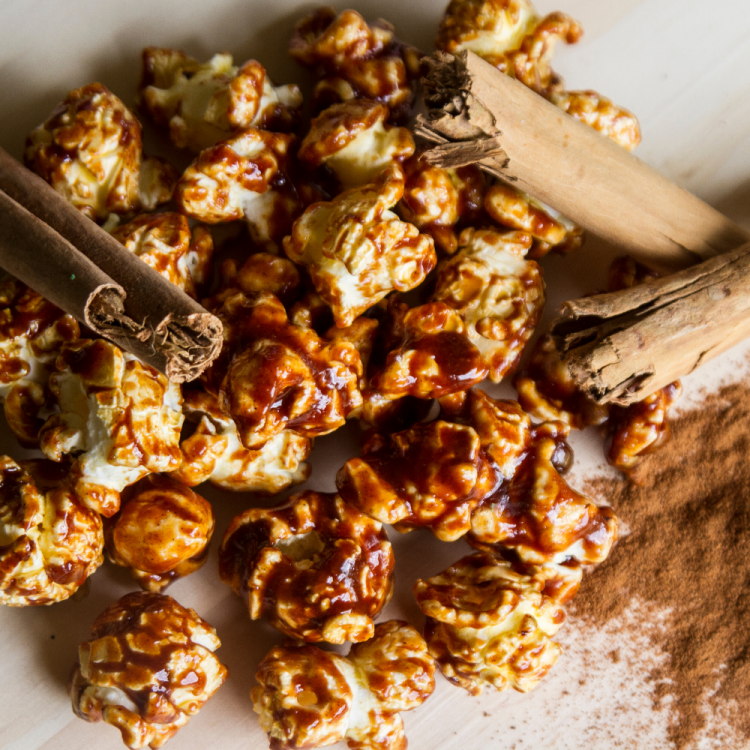 Treat from a Local Farmer
You likely have some local farms in your region. Consider a gift card to their farm store or a special treat from their collection. A dairy farm may offer special ice cream. A produce farm might have lovely produce baskets. And a corn farm might have some tasty popcorn treats.
Ugly Produce Box
There are many companies that offer imperfect or ugly produce boxes. If the timing is right, have one delivered a day or two before the party and gift the whole box of produce. It will definitely be a surprise when people open it, but it's also super useful and I bet some people would really love it!
Especially this time of year in you live in cold weather, the produce boxes last a couple of days outside or in your fridge. We have been receiving produce boxes from Misfits Markets for over a year, and they will last packaged for a bit with the proper care.
Local Coffee or Dessert Shop Gift Card
Do you have a small, neat cafe in your area that sells coffee, tea, or maybe some fun pastries or desserts? Something as small as a $5 gift card can cover a nice treat at a local coffee or dessert shop and be a great way to add a dollop of joy to someone's day.
If you want something more substantial, wrap the gift card in a cute mug or with a set of mittens.
Bottle of Local Honey
Local honey companies are popping up everywhere (at least near me). There are even many stands in people's front yards when they manage a few of their own hives.
Grab a small bottle or jar of homemade honey for your sustainable white elephant gift. It doesn't get any more local than the honey made from bees right in your community.
Bottle of Fancy Hot Sauce
Every Christmas for several years, my sister and husband have exchanged a bottle of hot sauce or some spicy condiment. It's a small token to share something they both enjoy.
Check out local farm shops or farmers' markets to see if they have their own hot sauce options (most do). Your local grocery store might even carry a few options that are unique and fun.
Local Artisan Wares (Or Etsy Wares)
Set of Handmade Bar Soap
There are so many artisans who make really neat and luscious handmade soap. Find a local soap maker, a favorite small artisan you know from Instagram, or search on Etsy to find a few bars of pretty handmade soap to wrap up for your sustainable white elephant gift. Many of these companies use low-waste ingredients, recyclable or compostable packing, and have far fewer nasty chemicals in them than regular soaps.
Handmade Candles
If you're going to opt for something simple and generic like a candle, use the opportunity to support a local maker or a favorite handmade creator. There are tons of small candle companies that use better ingredients than many store-bought options that come wrapped in single-use plastic.
Handmade Stationery
Etsy is loaded with handmade stationery artists who create lovely thank you cards, notecards, and more. Find something festive for the season or opt for a seasonless alternative your gift recipient can use year-round.
If you want to go the extra mile, look for shops that use recycled paper, seed paper, soy-based inks, and plastic-free packaging. This shop has some really great greeting cards on seed paper that can be planted after being received.
Flower Bouquet, Plant, or Succulent from Local Floral Shop
We have many local flower shops and flower growers in our community. Some of the local flower farms even have cool subscriptions (kind of like a CSA for flowers).
If you think several people in your gifting group would like a plant as a gift, see if you can purchase a seasonal bouquet or plant from their shops. Due to durability, succulents can be a great option too.
Cutting Board or Other Creation from Local Woodshop
Support your local carving artists and purchase a piece for your white elephant.
Alternatively, if you have a local DIY workshop like Board & Brush that allows you to make your own woodworking crafts, you could gift credit for a project to make their own piece of woodworking decor for their home.
Handmade Mug or Pottery Piece
Support a local artist and purchase a handmade coffee mug or another pottery piece for your gift. These stoneware mugs from Etsy are pretty neat and come in a variety of colors.
Similar to the woodworking suggestion, you may also consider instead gifting a gift card to a local pottery shop or paint-your-own pottery studio where your recipient could make or paint their own piece. There are some local studios as well as franchised chains such as Color Me Mine.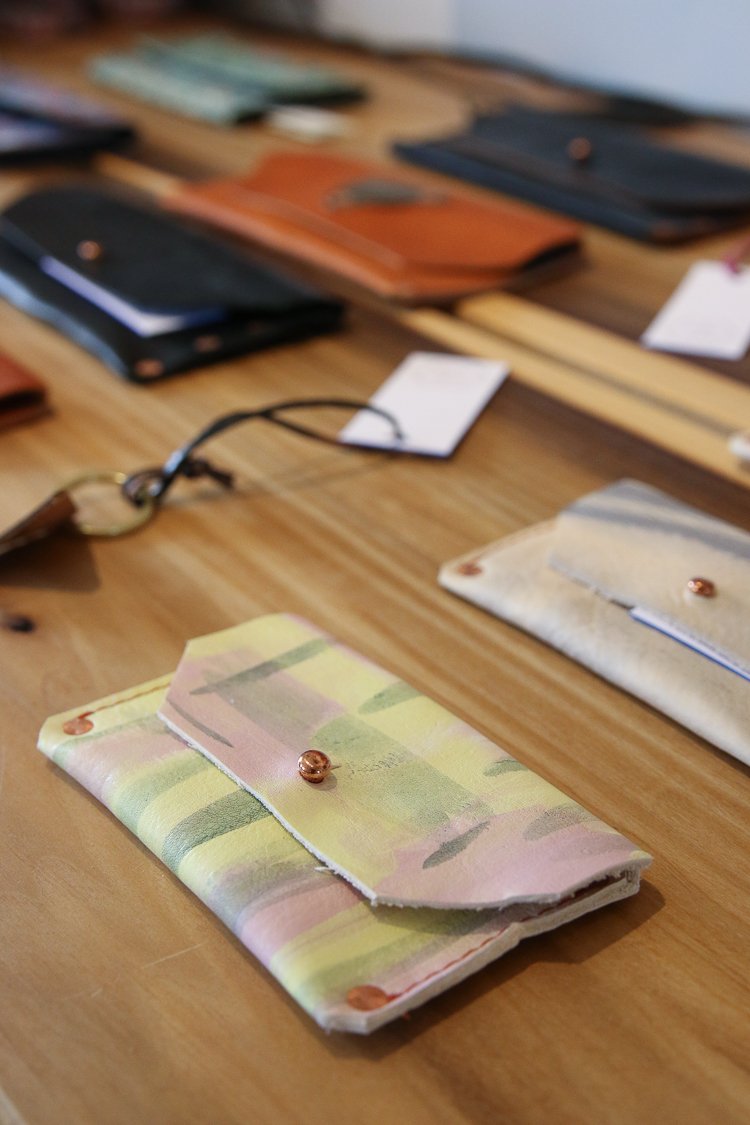 Handmade Wallet
We have a really cool artisan in our community who makes handmade wallets and purses. The bags are more expensive than most white elephant gift exchanges, but some of the smaller leather pieces would make really cool gifts. Check out something like Arden + James or another similar vendor in your community.
Handmade Jewelry
Jewelry can be pretty specific to the person who is receiving it, so this may only work for certain groups of people. But if you think lots of the people in your group would love handmade earrings or a neat necklace, consider gifting this. It's definitely a gift that no one else is giving and won't end up in the trash. Etsy has lots of handmade jewelry that might work.
Further, if you live near an Indigenous community, there are many Indigenous makers that create jewelry with cultural inspiration. This could be a really neat way to add something interesting to the white elephant gift exchange while also supporting your First Nation neighbors.
Secondhand White Elephant Gift Ideas
Serving Dishes
Charity shops have lots of fun serving dishes, plates, and bowls. We've purchased lots of simple serving dishes from our local thrift shops but you can find some neat vintage patterned plates and dishes as well.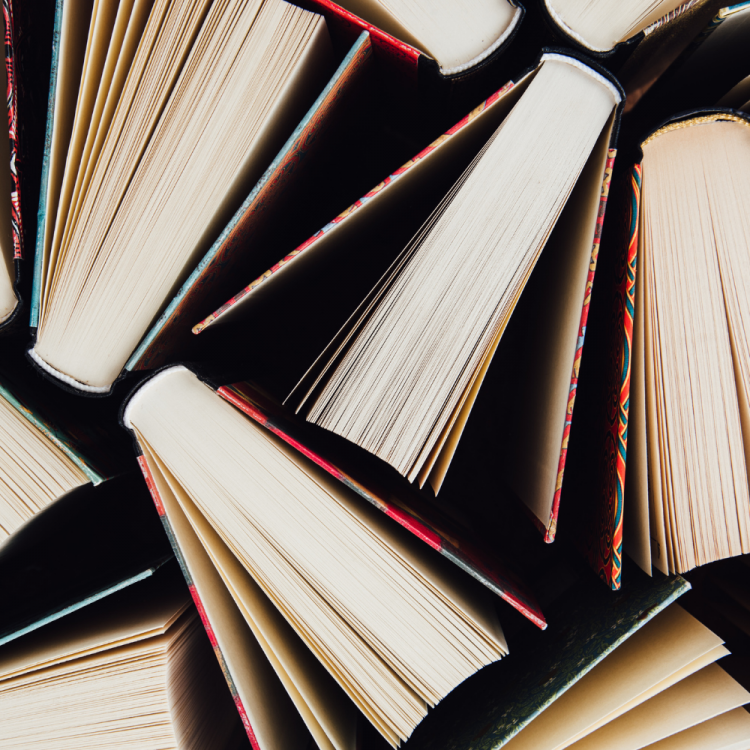 Books
I've never been to a thrift shop that didn't have shelves of books available. Find a couple of fun popular titles that might be a year or two old but still great to read. Or search the stacks for an oldie but goodie.
Charity shops often have lots of cookbooks too which could be a great choice for a group that loves to spend time in the kitchen.
Card Games & Board Games
You never know what you'll find in the game section at your local thrift shop. We found a couple of games from my childhood that I loved but are no longer in production. It's also fun to gift older versions of games that have vintage designs too.
Be sure to check to be sure the game has all the necessary pieces. Most shops are good about checking before adding the games to the shelves, but it doesn't hurt to check.
Coffee Mugs
Do you have some coffee drinkers in the group? Grab a couple of secondhand coffee mugs as your gift. You could even add some coffee beans from a local coffee shop or a DIY coupon for a coffee date together in the cup if you're feeling ambitious.
Cool Wicker Baskets
How did thrift shops end up with so many baskets on their shelves? These abound at our local shops. Find a cute one and make it part of your white elephant gift. Fill it with sustainable toilet paper, socks, candy, or whatever suits your fancy that is fun and maybe even funny!
With a little creativity, you don't have to compromise on gifting something you love that others will also like and put to good use.
For my family's gift exchange a couple of years ago, we opted for a "books and board games" theme. Do you think they cared that their board game came from the thrift shop? Nope.
This year, we chose to do another white elephant gift exchange with the theme that all gifts must be purchased from local small businesses. I've got a few ideas on what we'll do and am working on gathering things up now.
If You Like Eco-Friendly White Elephant Gifts, You Might Also Like
12 Questions To Find The Perfect Gift For Everyone On Your List
How To Repurpose Greeting Cards As Upcycled DIY Gift Tags
15 Eco-Friendly Gifts For Long-Distance Family and Friends

About The Author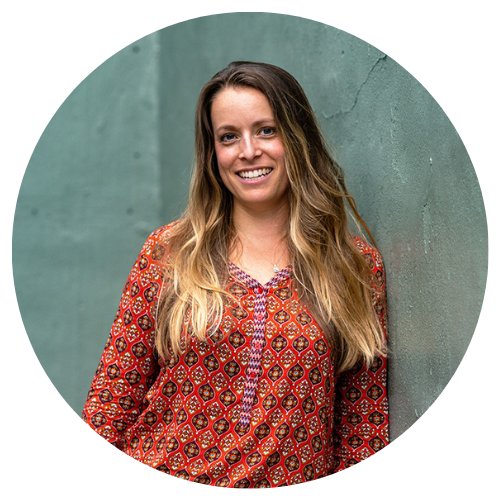 Jen Panaro
Jen Panaro, founder and editor-in-chief of Honestly Modern, is a self-proclaimed composting nerd and an advocate for sustainable living for modern families. In her spare time, she's a serial library book borrower, a messy gardener, and a mom of two boys who spends a lot of time in hockey rinks and on baseball fields.
You can find more of her work at WasteWell, a company that provides composting resources and local curbside compost collection services, and Raising Global Kidizens, an online space to help parents and caregivers raise the next generation of responsible global citizens.