6 Ways to Prepare for the First Day of Kindergarten
This shop has been compensated by Collective Bias, Inc. and its advertiser. All opinions are mine alone. #LuminousWhites #CollectiveBias
Do you have a little one headed off to kindergarten or a new school this year? All the change can be a little overwhelming. Check out these 6 ideas to prepare for the first day of kindergarten or transition to a new school!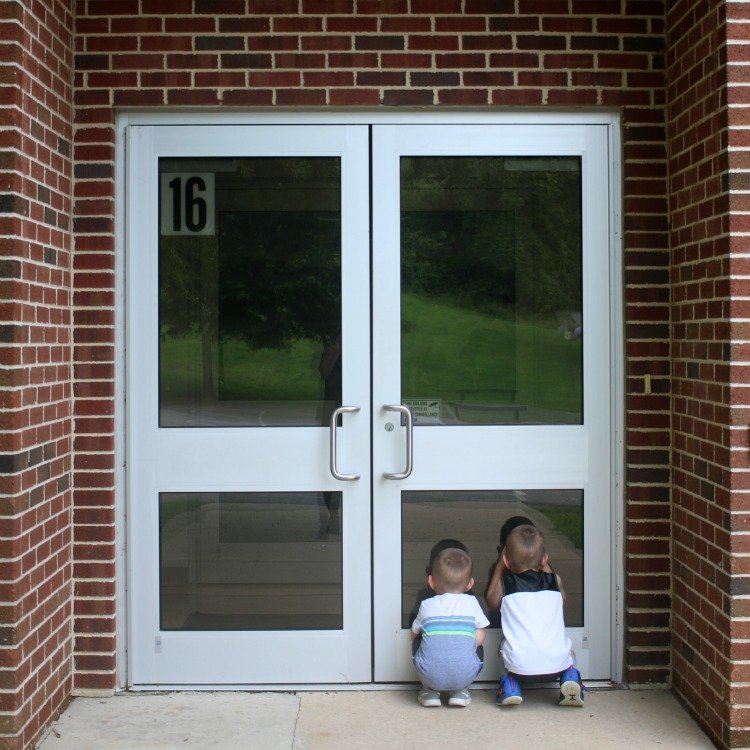 The days are long but the months and years fly by. It's so cliche but so true and feels particularly relevant as we just sent T, our older son, off to kindergarten this year.
He's a little tentative about new situations and environments, especially those with a lot of people, so I suspected this "big" new school full of older kids would at first be quite intimidating for him. After a few hours or days, he warms up and returns to his feisty, spirited self. But I anticipated the first few days would be tough. He started expressing some hesitation and nerves a couple of weeks before his start date.
He's also not much of a morning person, a trait he definitely takes after me and not M. We requested afternoon kindergarten to alleviate some of the morning stress, but he still has to catch the bus three days a week. This will be the first time we are operating our mornings on someone else's transportation schedule.
To date, we have always walked or driven to preschool and left when ready. Running a few minutes late because the boys took forever to brush their teeth or get dressed never really mattered.
All that being said, we've been preparing over the last few weeks in hopes of eliminating surprises (where we can) to ease the transition to our new schedule and his new school.
Here are 6 Ways We Prepared For the First Day of Kindergarten
Visited the School and Played on the Playground
The school sponsored a day to stop in and meet the teacher, which we did. We also visited before that day to drop off some forms and play on the playground. As we walked around the corner, T caught his first glimpse of the playground and said "OMG Mom! This is awesome." I could see the stress release from his body as he ran up to the playground and tried everything. Just talking to the school secretary in the front office also helped him feel so much better.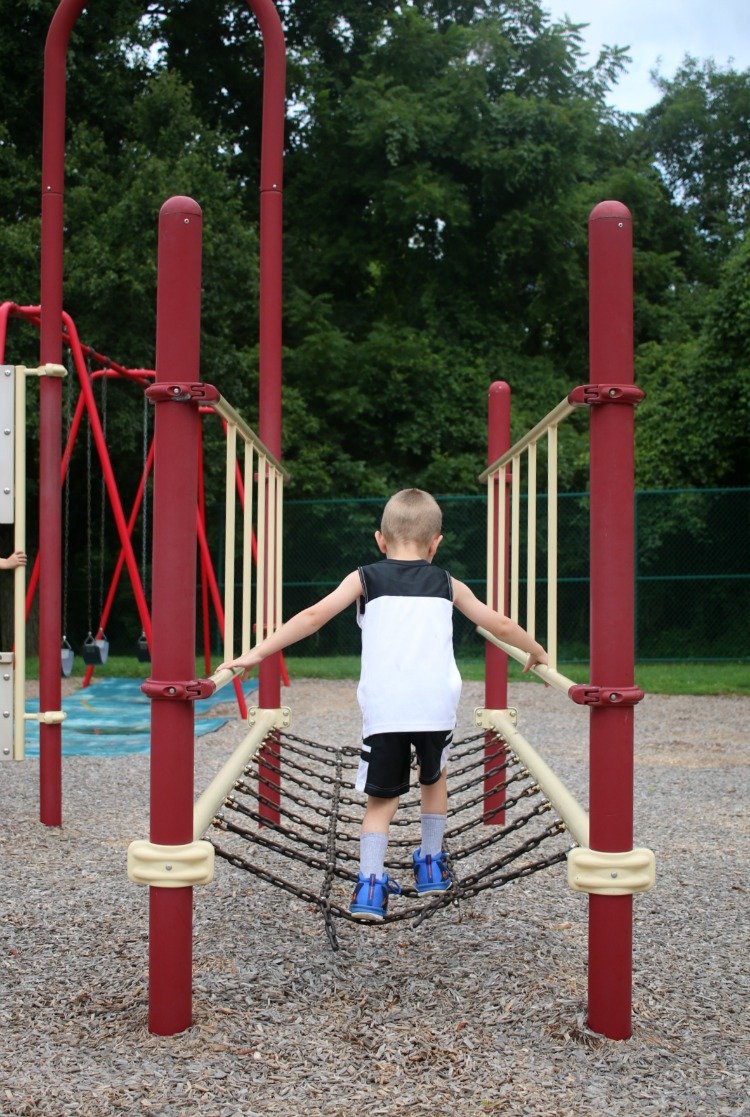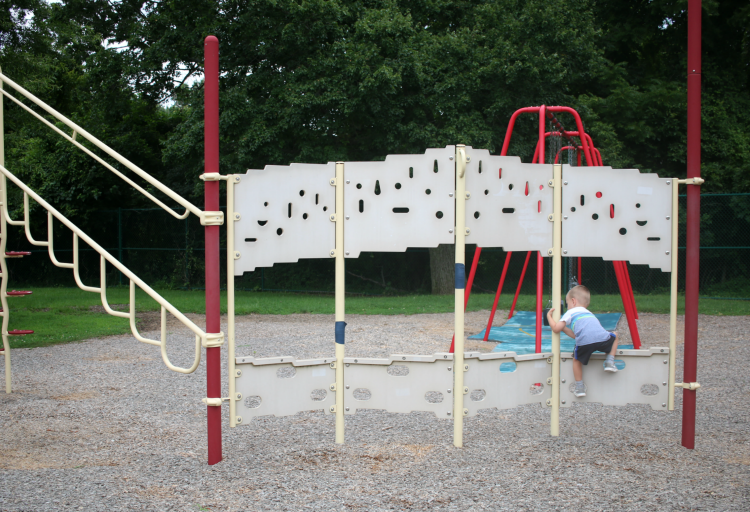 Stocked Up on Morning Supplies
The boys are pretty particular about things like toothpaste and mouthwash (and of course they have different preferences), so we stopped by Giant, our local grocery store, and grabbed mouthwash for each of the boys, kids shampoo and soap, and Tom's of Maine® Luminous White™ Toothpaste Clean Mint for me.
As you know, I make a concerted effort to purchase products that are cleaner and more eco-friendly. I've been happy with the Tom's of Maine® deodorant as well, so I was pumped to try their new whitening toothpaste, Luminous White™ . All Tom's of Maine® personal care and oral care products are made with no artificial colors, flavors, fragrances or preservatives. Additionally, the packaging is recyclable through TerraCycle®. Pretty cool, right?
To go along with our stash of products, the boys and I also got brand new electronic toothbrushes. We've been stoked about them, and I'm pretty sure our teeth have never been cleaner.
Let the Boys Make Breakfast and Lunch Menus
We had each of the boys make a week's worth of menus including breakfast, lunch and dinner, in order to have a bank of ideas on which to fall back when wondering to make for breakfast or pack for lunch. We don't follow the menu strictly, but it sits on our fridge, and we refer back to it when we're short on ideas. This has been helpful particularly because the boys had input in creation of the list. It's much easier to encourage them to eat well when they were involved in making the decisions.
Bought a Bento Lunch Box to Avoid Plastic Bags
With so much waste, we opted for a bento lunch box so we could pack a lunch for T without using plastic bags or finagling with mismatching tops and containers. Does anyone else have this problem?! I have no idea how it happens, but we always end up with tops and bottoms of containers that don't match. Where could they possibly go?
Took a Practice Bus Ride
I expected T would be particularly nervous about hoping on the bus with so many older kids. Unlike daycare or sports drop off, we have far less leeway for managing tears, extra comforting and hugs when the bus arrives at our stop. It won't wait for long. The school offered a practice bus ride for kindergartners, which I think was really helpful for T.
Purchased Secondhand Clothes for School
Everyone knows you need to wear something extra special for the first day of school. Also, it drives me nuts when the boys can't find anything to wear (which seems to happen more than I understand). As always, I popped online to pick up a handful of new secondhand pants and shirts so he has an arsenal of clothes from which to choose when he gets dressed each day.
For any of you who have done it, sending a little one off to kindergarten is no easy task. There's so much to learn about the new school, the new schedule and new routines, new friends, new teachers and new expectations. And homework!
I'm really excited for this next phase of life and pumped about the new opportunities it will bring. I also know it will carry with it new challenges, so we're doing our best to prepare in advance and take the challenges head on.
What have you been doing to transition to the new school year? Let me know in the comments. Also, be sure to stock up on whatever things you'll need for the new school year like a few new secondhand clothing items, snacks for school lunch, and plenty of soap, shampoo and Tom's of Maine® toothpaste.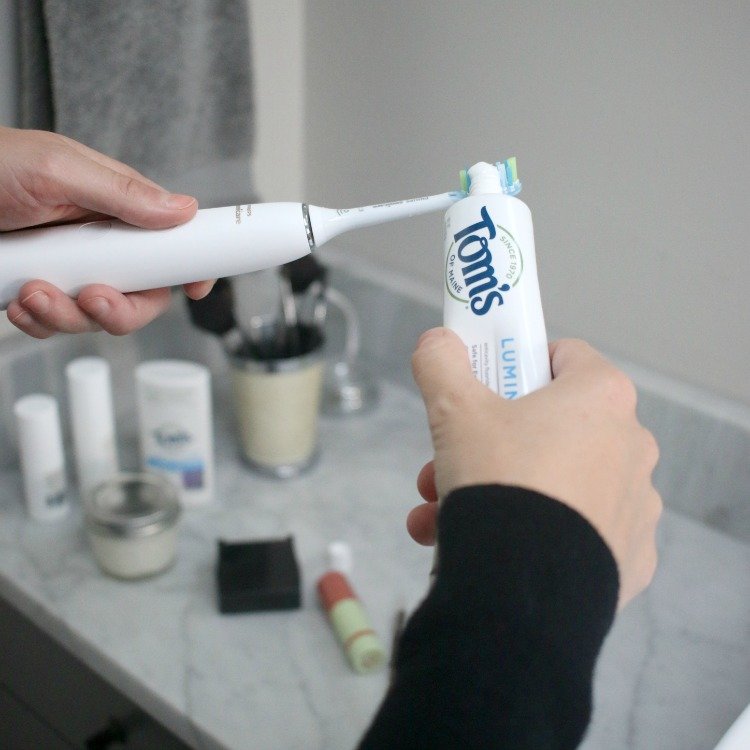 Cheers to new transitions and a fresh start to the school year.
What are some ways you are getting ready for the new school year?