Unpaid Review of Bloomscape Online Plant Shop
Curious about eco-friendly plant delivery? Have you checked out Bloomscape online plant shop? Read on for an unpaid Bloomscape review after purchasing several plants from their store over the last two years.
This post contains affiliate links.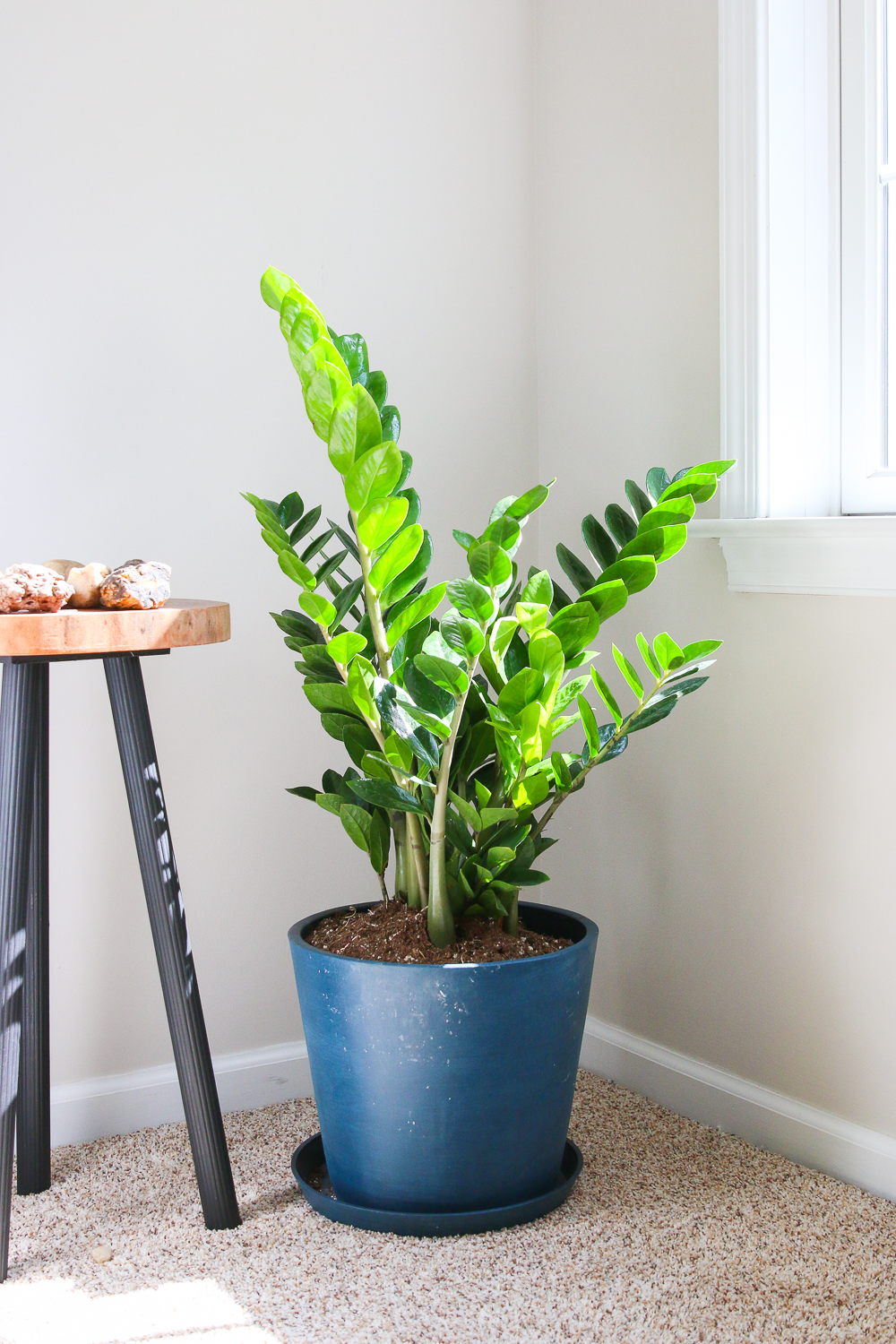 I've been a secretly aspiring crazy plant lady for a few years. I want to fill our house with all sorts of plants. However, our house doesn't get a lot of natural light. I've tried with limited success to grow seedlings for our garden indoors. For a couple of years, I grew leggy seedlings starving for light and life that didn't survive.
Last spring, I moved our seedlings out to our patio every morning and brought them back indoors each evening until it was warm enough to leave them outside overnight. That became tedious, as you might imagine.
With my limited success at growing garden seedlings and after killing a couple of indoor plants and herbs I received as gifts, I've been hesitant to invest in any indoor plants for our house. I didn't have time to dedicate to learning how to care for them, and given the lighting situation in our house, I knew it would take a bit of thoughtfulness and attention to grow them successfully.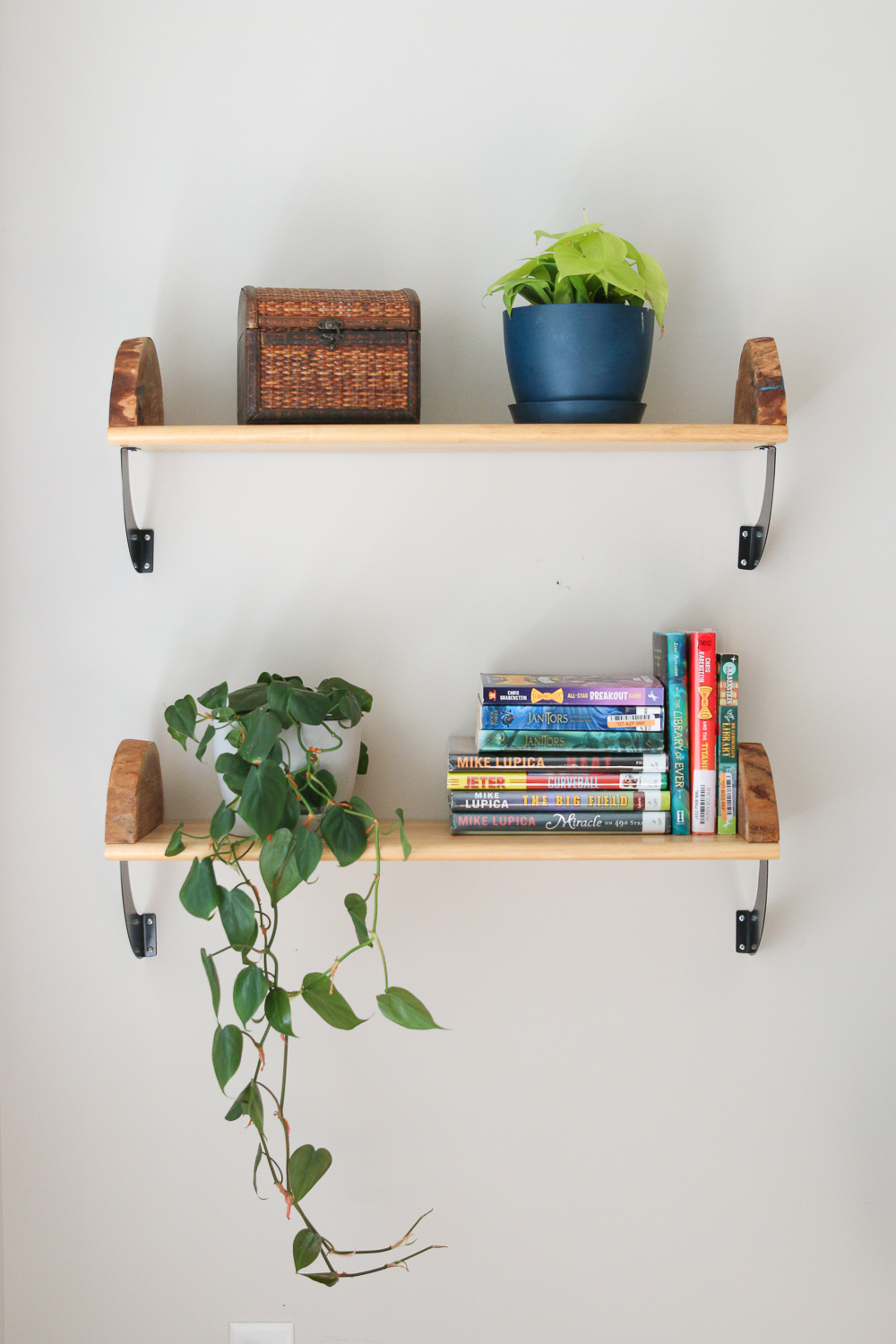 A while back, I decided to bite the bullet and add a few indoor plants to our house. I've developed the tiniest bit of confidence about caring for indoor house plants after not killing all of my baby succulents from Succulent Studios subscription.
I chose to buy plants from Bloomscape. I liked that Bloomscape had clear and simple care instructions as well as eco-friendly values and sustainability at its core.
I'm far from an expert on caring for houseplants, but I've managed to keep several Bloomscape plants alive and thriving for well over a year. Maybe that qualifies me as a good resource for choosing house plants even brown thumbs can maintain? Or maybe Bloomscape just has high-quality plants with good instruction manuals (I'll let you decide).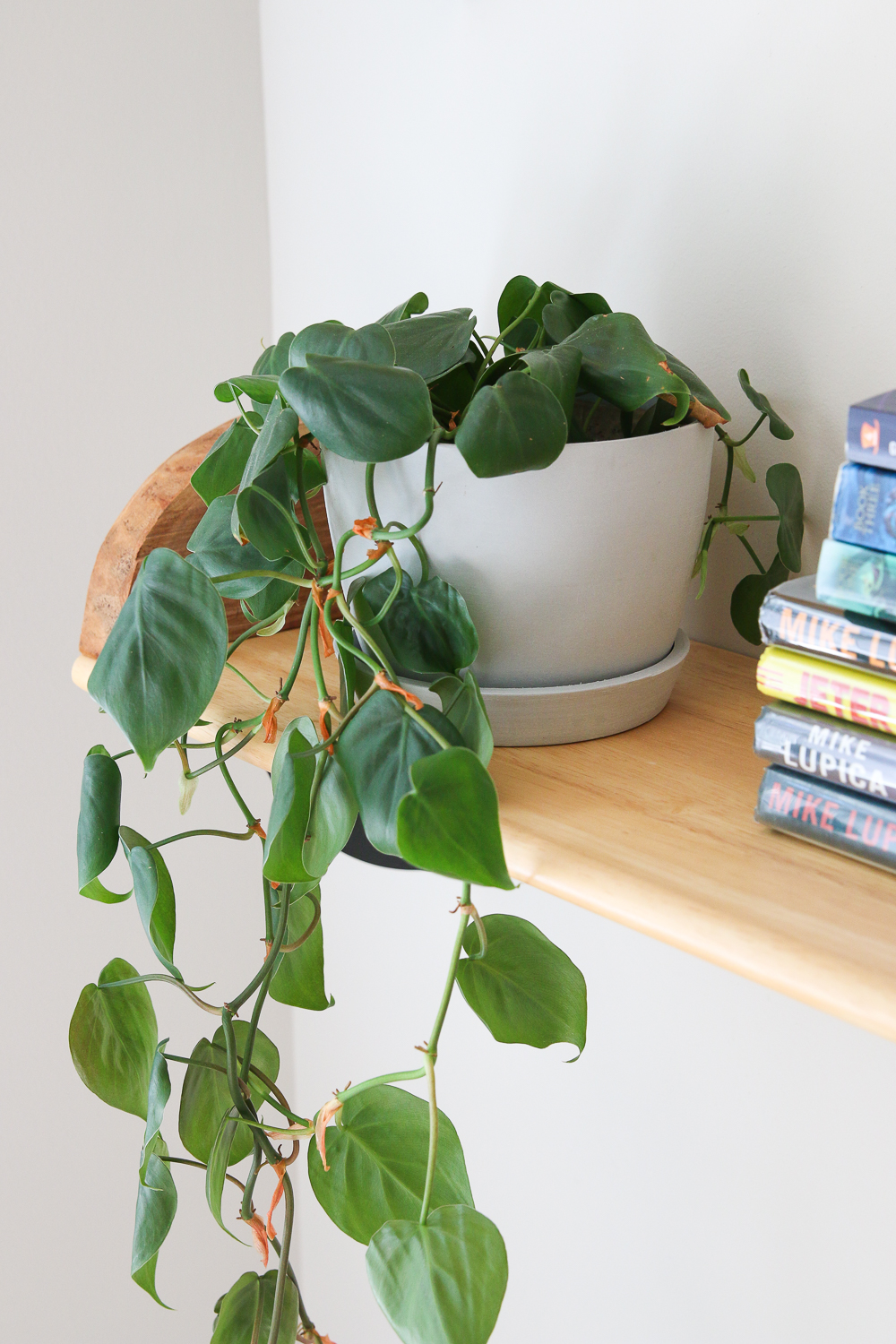 Over the last year or two, we've added a handful of Bloomscape plants to our home. I added a Philodendron Heartleaf Plant in a Stone pot to the collection of succulents in my office.
Our boys each wanted a plant in their room. We chose a Philodendron Lemon Lime for our 7-year-old and a really cool ZZ plant for our 9-year-old. After seeing the ZZ Plant, our younger son wanted one too, so he got a ZZ Plant for his room as a birthday gift.
They each keep the plants in their bedrooms and mostly take care of the plants themselves. I love seeing the pride they experience being responsible for something they own and that needs regular attention and care.
If you're thinking that sounds like it's time for us to get a pet, they've already asked a handful of times. The answer is no. Neither nor my husband has any interest in any pet, even something as simple as a fish. But bring on bedrooms full of plants. If my boys want something to take care of, I'll buy them all the plants they want.
Let me tell you a bit more about Bloomscape, so you can buy all the plants from Bloomscape (instead of all the pets – or in addition to all the pets if that's your thing).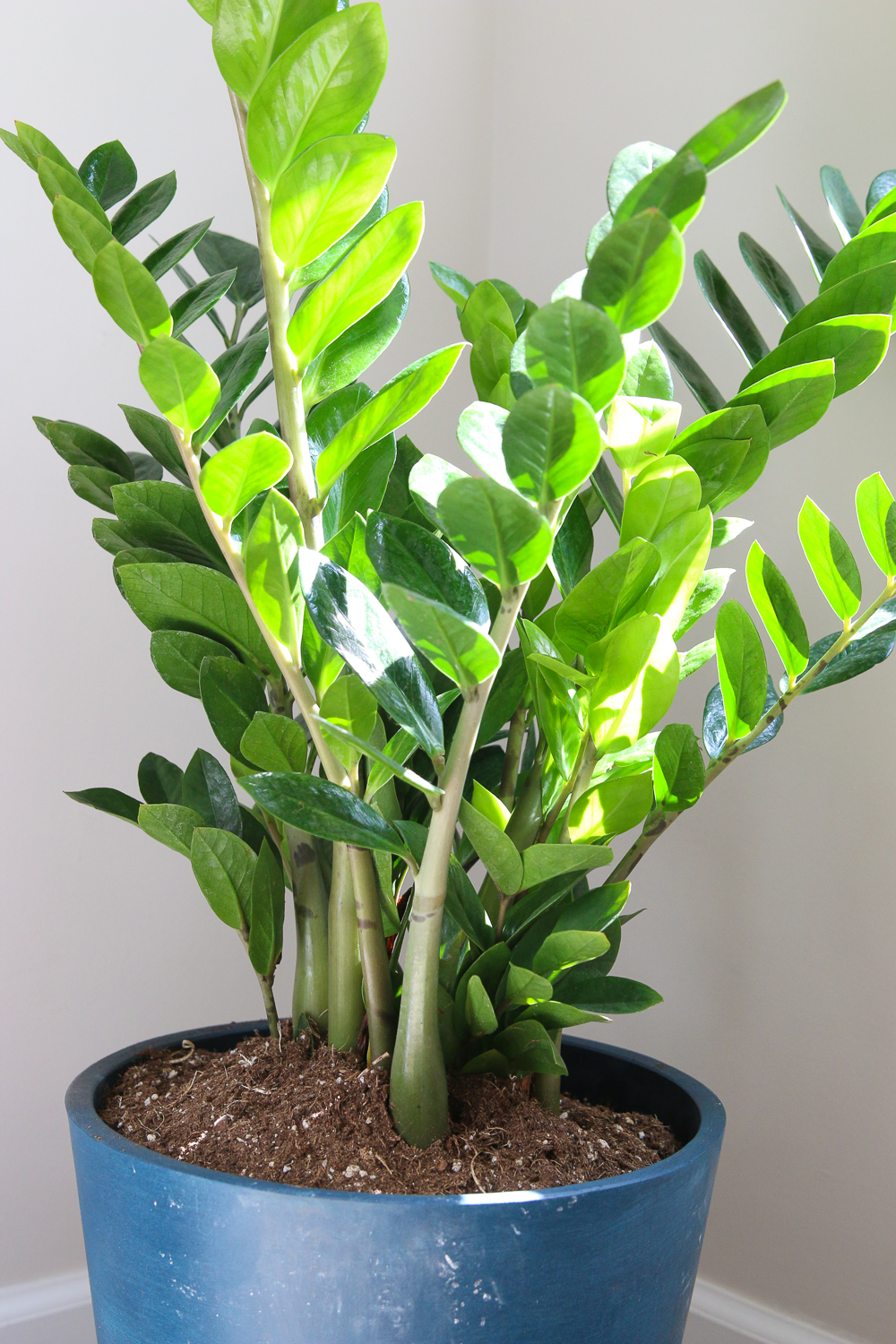 Why I Love Bloomscape
Great Quality Plants | No matter how good the rest of the experience is, buying crummy plants from a snazzy plant shop isn't going to cut it. We've had good luck with the plants we've purchased so far. I shared more details about our experience down below.
Easy Website Navigation | Despite being a plant care novice, the Bloomscape site is very easy to use and has lots of great information to help me determine which plants are right for your home and level of experience. They have lots of filters for size, ease of care, light tolerance, pet-friendly plants, and more.
Detailed But Understandable Care Information | The site includes detailed but digestible information about required care for each plant. The instructions felt sufficient for a novice like me without being overwhelming. I purchased the plants with enough confidence, thanks to their site and care instructions, that I could successfully care for each plant despite no prior knowledge of them.
Eco-friendly & Attractive Pots | The plants we ordered arrived in modern, eco-friendly pots made of recycled plastic. They are really functional, include the requisite saucer, and look great. My older son loves the charcoal pot that houses his new ZZ plant. The pots are also durable. We've had no issues with faltering pots through almost two years of use.
Bloomscape Used Eco-friendly Packaging
Bloomscape plants arrive in nearly zero-waste packaging. The plants come in a cozy but not suffocating box to protect the plants during transport. We ordered our first plants during the winter season, so they also required a bit of insulation inside the box that isn't included in warmer seasons and climates.
The plants were insulated with recycled denim batting. For one of the plants, Bloomscape covered the recycled denim insulation in plastic so it didn't damage the plant during transit. However, the plastic can be removed and recycled, and the recycled denim can be repurposed or recycled with textiles as well.
I didn't have a need for the recycled denim insulation, however, I passed it along to a neighbor who used it to make bedding for her pets. Bloomscape recommends it's perfect for dog and cat beds, and I love that old denim is being put to good use.
Aside from the tape, a couple of shipping stickers, and two heating packets used during the winter season, the rest of the box was plastic-free. We recycled or composted all but the aforementioned stickers and tape.
The box and interior plant supports were made of cardboard. The soil in the pot was covered with wood shavings and cocoa fiber, both of which are fully compostable. I've been needing more browns in my compost bin, so I was happy to toss these in the bin and help heat up my compost pile.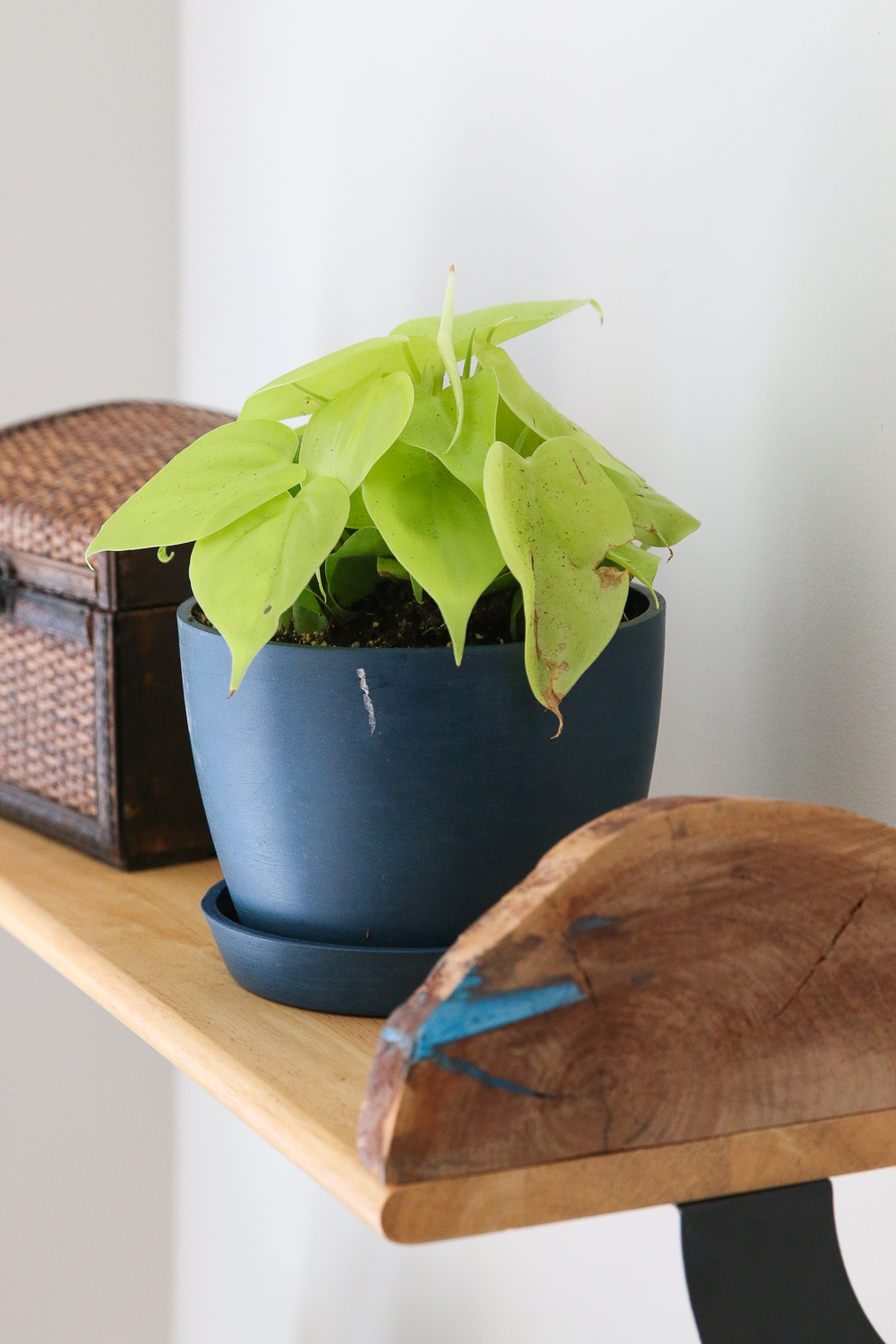 Are Bloomscape Plants Good Quality?
We've purchased six plants from Bloomscape. We have purchased four plants for our home and two as gifts. Of the six plants we've purchased, five have been great successes. They were delivered in low waste, durable packaging (as I described above). The plants were in great condition and have survived our amateur green thumbs swimmingly. Our first ZZ Plant has doubled in size since we bought it, and the Philodendron Heartleaf has sprouted several vines nearly two ft long with next to no maintenance.
One of the plants gifted to a friend arrived in questionable condition. It appeared to be overwatered. The recipient did his best to care for the plant but it never seemed to recover. After a few weeks, he called Bloomscape customer service, provided information about the status of the plant, and they offered to replace it at no charge.
How to Purchase Plants From Bloomscape
Bloomscape has a really user-friendly site. They have many filters which I found helpful. You can filter by size, price, pet-friendly options, and level of required maintenance. Most important for us, you can filter by level of required light. Our house is pretty dark, so we need to choose low-light plants for any chance of success.
Do you have any questions about Bloomscape plants I haven't answered? If so, leave them in the comments, and I will do my best to answer them.
And if you're in the market for a new plant, Bloomscape is a great option!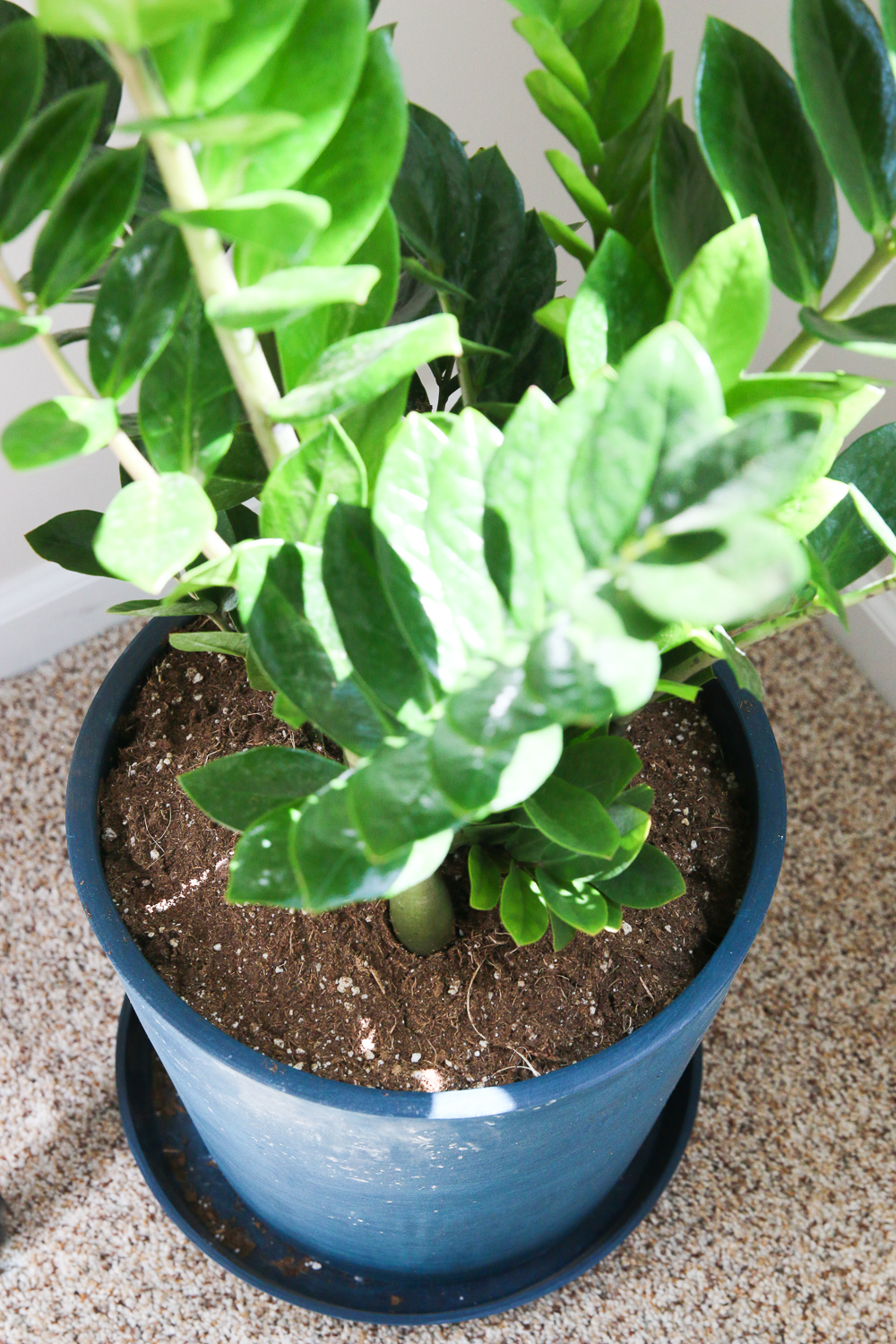 If You Like This Review of Bloomscape, You Might Also Like
Unpaid Review of Succulent Studios Subscription Box
Awesome Products To Easily Document Family Memories
7 Mini Projects To Make Your Home More Eco-Friendly