5 Reasons To Love Libro.fm Audiobook Store & App
Audiobooks are pretty amazing once you get the hang of them. Libro.fm is my favorite audiobook website and app because for many reasons, especially because they support local, independent bookstores. Read on for five reasons to love Libro.fm. If you make a purchase, be sure to use code HONESTLY at checkout (that's my referral code) to get two books for the price of one for new customers!
This post includes affiliate links.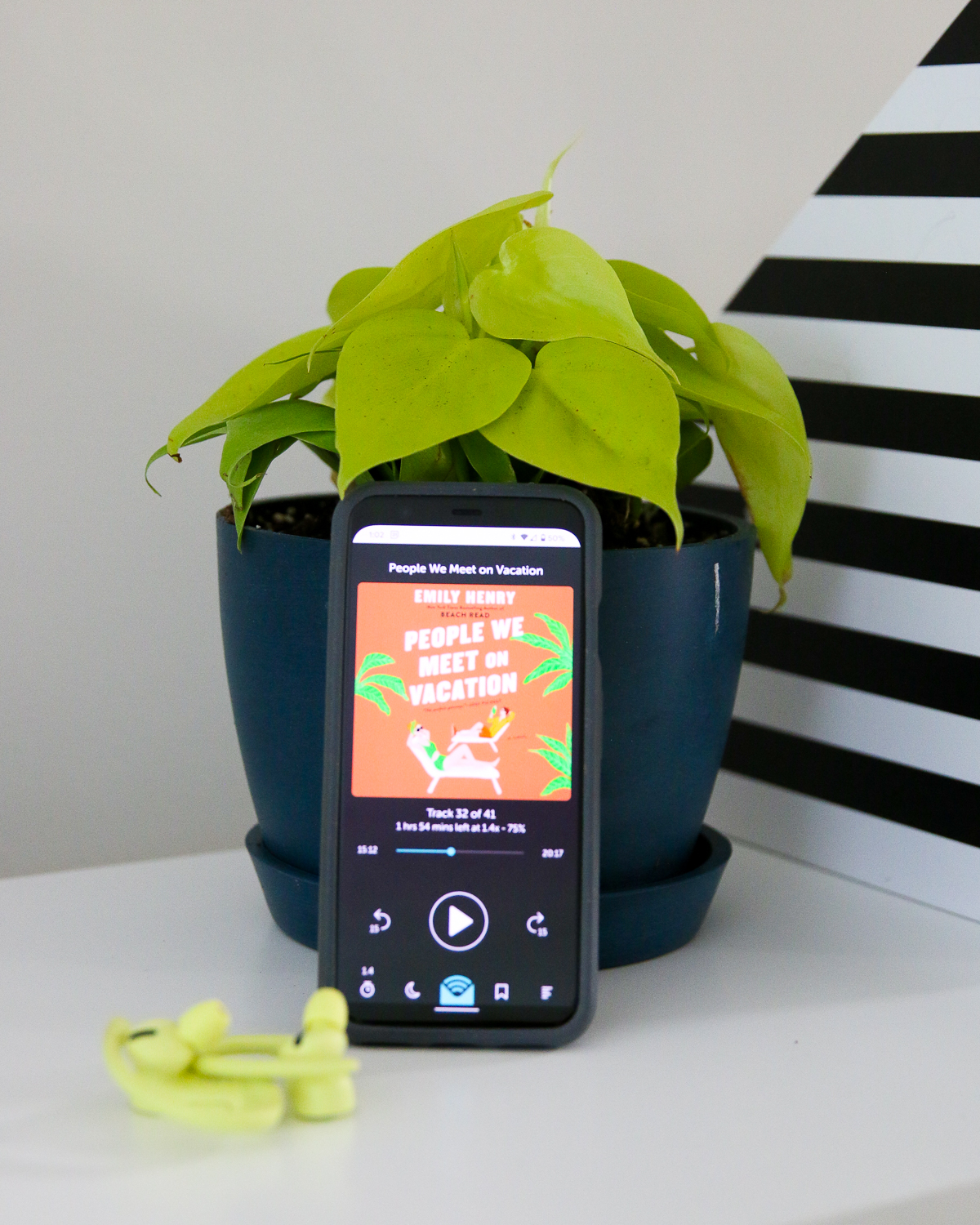 I've officially (at least according to me, which means 'not official at all') reached the upper echelon of audiobook listening. Two weeks ago, I pushed play on People We Meet On Vacation by Emily Henry and recognized the narrator's voice. I've heard audiobook aficionados discuss the quality of a particular narrator and rate an audiobook accordingly. Until now, I never thought much about the narrator. But having listened to enough audiobooks to recognize a familiar narrator's voice left me feeling a little prideful about my audiobook expertise.
In reality, I don't take myself that seriously. Having enough experience listening to audiobooks, however, to recognize audiobook narrators makes me a bit of a guru, right (or at least an audiobook nerd)?
I spend quite a bit of time listening to audiobooks while I garden, do dishes, or drive around town for WasteWell. I use Libro.fm for all of my audiobook listening. I've been a fan of Libro.fm for a few years and declared it my favorite audiobook app over all the others I've tried.
Libro.fm is an online audiobook library that supports independent bookstores. Unlike other behemoth audiobook apps, Libro.fm lets you select your local bookstore and shares profits with local bookstores from anywhere in the world. There are a lot of reasons to like Libro.fm, but here are five reasons I'm a Libro.fm and think you might like it too.
Libro.fm Hosts Fun Seasonal Reading Challenges
Throughout the year, Libro.fm posts a variety of seasonal reading challenges that encourage listeners to expand their horizons. They've posted competitions for independent bookstore day, holiday listening challenges, and are currently hosting a BINGO summer listening challenge.
To participate in the BINGO summer listening challenge, head over to Libro.fm and download either the BINGO card for adults or the BINGO card for kids, or both if you have audiobook listeners at different ages. Complete five listening challenges to get BINGO and submit it to Libro.fm to the enter to win a year's worth of audiobooks for free. The summer listening challenge encourages you to enjoy audiobooks in new settings and listen to new genres while supporting your local independent bookstore.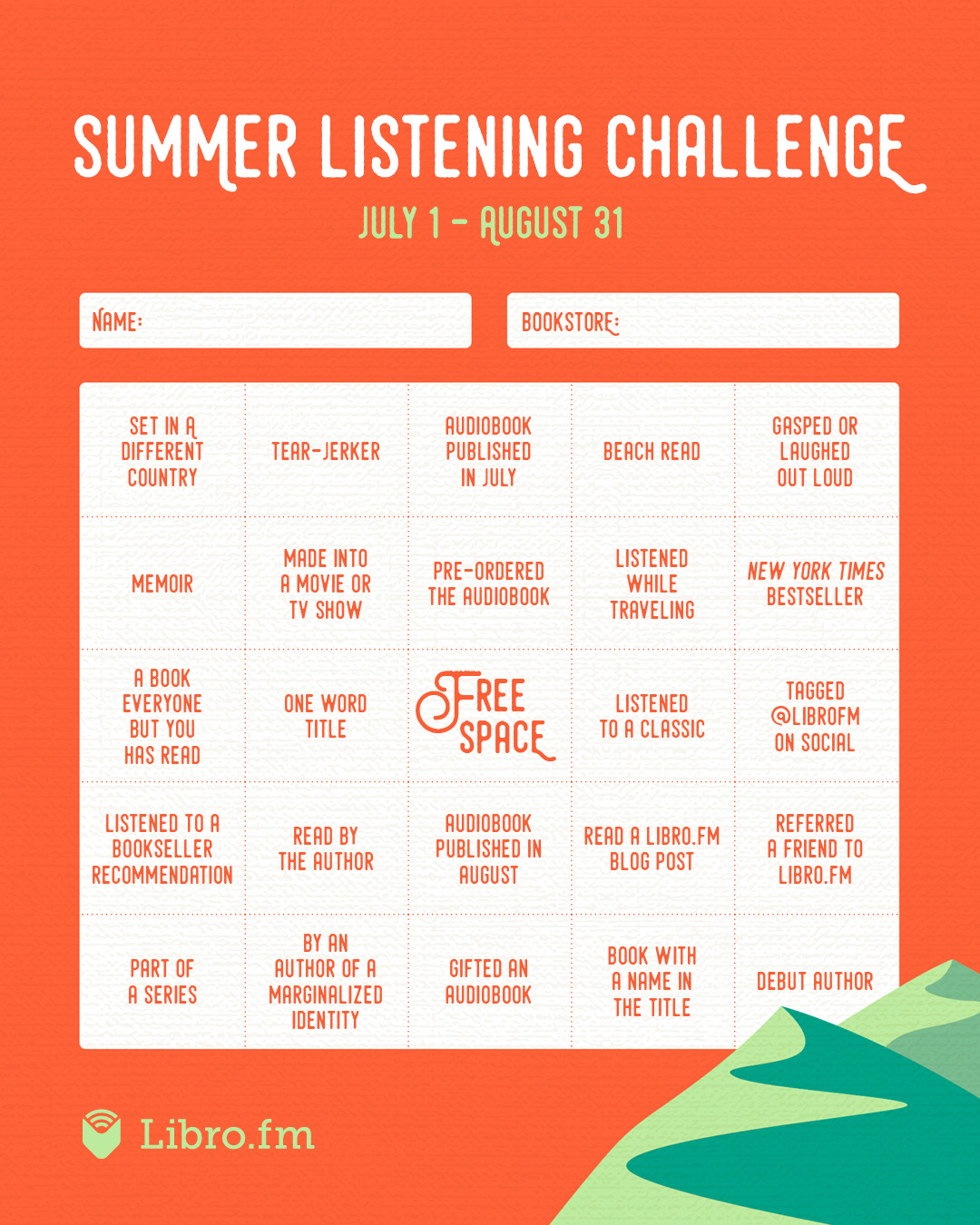 Libro.fm Has a Kids Club and a YA Club
Sometimes I struggle to find the perfect books to hand over to my boys. Especially as they get older and prefer longer books, it's harder to sift through and find the right books for each of them. Libro.fm offers a free Kids Club and a YA Club, each of which offers monthly recommendations of some of the hottest audiobooks for kids and young adults at crazy discounts.
All of the books are less than $10 during the month in which they are featured, and many are less than $5. You can keep the audiobooks forever, so it's a great way to build a collection of really wonderful audiobooks for kids.
Related Reading: Promote Literacy While Building Your Home Library On A Budget
This month, they are offering a few audiobooks that caught my eye. Maya and the Rising Dark by Rena Barron ($3.49) looks like a really interesting juvenile fiction fantasy novel about a girl from South Side Chicago who discovers she is a godling and must navigate the veil between her world and the Dark to save the human world. I purchased it to listen to with my boys while we drive in the car.
Ghost Boys by Jewell Parker Rhodes ($4.19) is a best-selling juvenile fiction novel about a Black boy who is killed by police unnecessarily. He becomes a ghost in his own community and meets the ghost of Emmett Till, another young Black boy from a different time but who faced a similar fate. This story incorporates current social issues, historical context, and social commentary in a story accessible to kids.
They also have Sofia Valdez, Future Prez by Andrea Beaty ($3.49). Although it's a short picture book, it's a great story and the audiobook can help budding readers follow along with a hard copy book while they learn to read.
They are offering The Magic Misfits by Neil Patrick Harris (who I think is hilarious) for $4.19. The book looks great though I chose to snag it from our library instead. The book apparently has some neat puzzles, ciphers, and codes that I think my kids will enjoy reading in a physical book.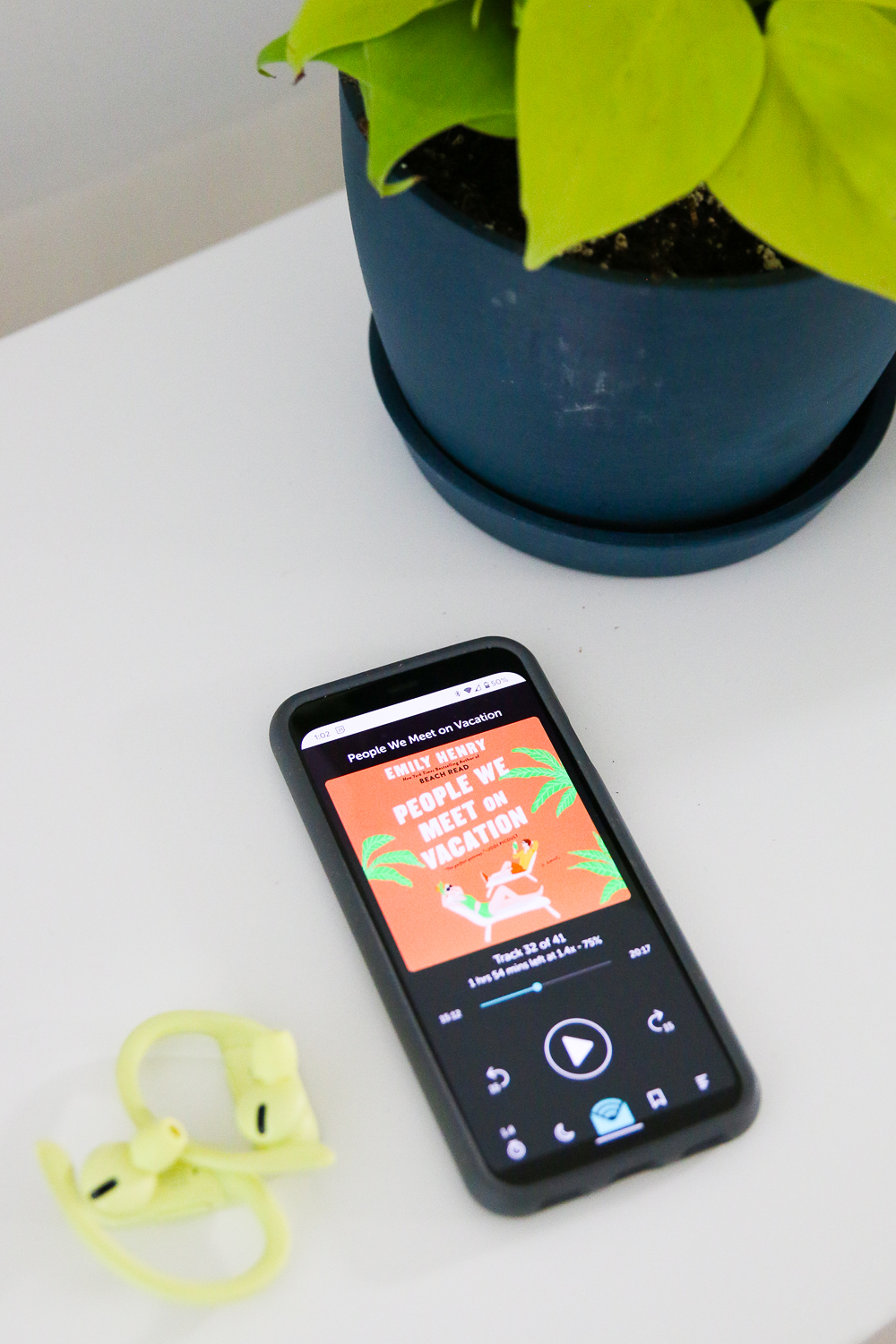 Libro.fm Has A Large Selection + Competitive Pricing
Libro.fm has over 215,000 audiobooks in their collection, and I rarely have an issue finding the book I want. You can find so many books on Libro.fm that you're sure to find an amazing book anytime you're looking for something to read.
They also offer competitive pricing for their books. You can sign up for a monthly membership that includes 1 credit per month for $14.99. Membership also includes 30% off all additional audiobooks not purchased with credits. In other words, it's basically the same price as Audible while your money ends up in the pockets of independent bookstore owners who truly care about each and every purchase.
Libro.fm Supports Independent Bookstores
Libro.fm works with over 9,000 booksellers from 1,400 bookstores. Each purchase from Libro.fm supports independent bookstores through shared profits. If you have a favorite local bookstore, you can select that bookstore from your online account (assuming they partner with Libro.fm) and your purchases support that specific bookstore.
A vibrant local economy is imperative to a strong and resilient community. Spending locally provides far greater economic benefits to your local community than spending at multi-national corporations.
Related Reading: 9 Environmental and Economic Reasons To Support Local Business
It's Not Amazon
It's no secret I'm not a huge fan of Amazon. They have too much power, especially when combined with the power of Jeff Bezos's cutthroat competitive nature and hundreds of billions of net worth. I've shared previously why I finally quit Amazon and continue to create Amazon alternative resources for those looking to break up with Amazon as well.
Related Reading: 12 Amazon Alternatives That Can Also Save You Money
Libro.fm is a Special Purpose Corporation. That means they build social goals into their growth and profit goals, even if benefits to their stakeholders and community aren't always in the best interest of financial investors. Libro.fm supports local businesses and keeps money in local economies while dispersing the benefits of their company across all the independent bookstores with whom they share their profits.
Libro.fm is, hands down, my favorite audiobook app. I use it regularly and am more than happy with the enormous collection of books in their Library. If you're an audiobook aficionado or an audiobook newbie, I'm sure you will love the Libro.fm too and be more than delighted to support independent bookstores instead of a monolithic corporation with all of your audiobook purchases.