Our Honest Garden Grows: Best of Beginner Intentions
Have you ever thought about starting a garden? We are new to this whole "garden thing" but diving in to try our hand at having a green thumb. Follow along as I share updates about our progress, our missteps, and the fruits of our labor!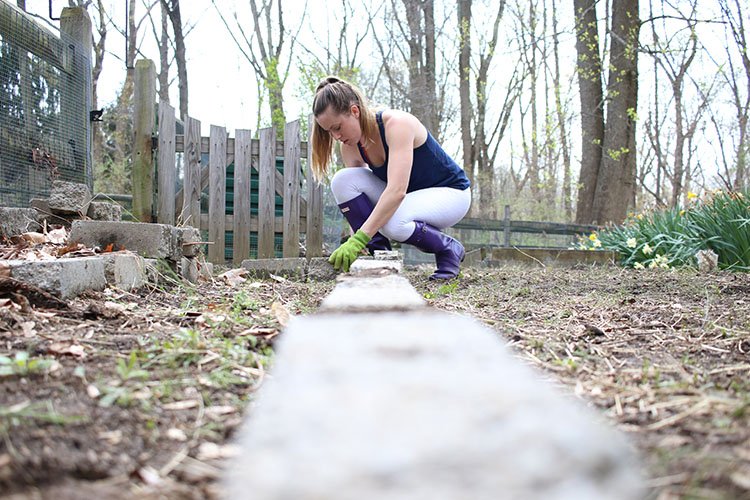 In my wildest dreams, I'd love to have a lush organic fruit and vegetable garden that feeds my family well throughout the year. I never aspire to "live off the land", and I always expect to grocery shop. I would, love, though to become a seasoned gardener able to obtain nearly all of our produce from the fruits of our own labor. We'd use our own compost, avoid pesticides, and create a beautiful and fruitful garden that lived symbiotically with nature.
What's to it, right? Plant a few seeds, give the seeds some water, and watch things grow…. Not Exactly.
Blissful Naivety Before The Garden
A few years ago, we lived in downtown Chicago and any dreams of growing our own food were squashed by the limited outdoor space we had in a high rise apartment. Two years ago, we moved into the outer suburbs of Philadelphia and now have two acres of land on which to play. The previous owners left us a wonderful garden infrastructure complete with lots of fences, raised beds, compost bins, and more. I was stoked.
The first full summer we lived in the house, I had the grandest of intentions. Those intentions, however, quickly took a turn for the worse when I planted seeds way too late, watched weeds take over the garden, and finished the season with one squash and a handful of carrots. Not so inspiring.
It didn't take me very long to realize I had absolutely no clue what I was doing and managing a garden required far more skill than I expected. Props to all you master gardeners out there; you deserve way more credit than I was giving you a couple of years ago.
I let the garden grow wild for the rest of the summer, though I continued to bring compost out to our bin and watch the worms do their magic. I resigned the year to one of learning and knowing now that I needed to start planning for the garden long before the warm weather arrived.
When In Doubt, Ask For Help
This spring, determined to more seriously and effectively start my adventures in gardening fruits and vegetables, I hired a garden 'coach' to show me the ways of the dirt. She has stopped by for a couple of hours here and there to help me prepare the soil, plants trees and bushes, and most recently plant lots of vegetables. She's offered a wealth of tips about how to care for the garden.
She doesn't necessarily practice all the organic methods my dream envisions, but I know I need to take baby steps to learning the trade. With each passing season, I'm hoping to learn more and more natural ways to fend off pests, protect the plants we have, and encourage healthy replenishment of the soil. Living in the woods, we have plenty of local "pests" to consider, so I'm just hoping the rodents, bunnies, deer and raccoons will mind their own business.
Let The Story Begin
In the very early phases of turning my very brown thumb into a (hopefully) very green thumb, I thought it might help other new gardeners if I documented my adventure along the way. While I suspect I might plant a few flowers here and there, consumable plants will be my top priority. I hope to maintain more organic methods as I gain knowledge and experience learning what works and what doesn't.
Maybe you'll learn a few tricks from my successes as well as what not do from my failures. Lesson 1: Don't wait until June to plant things that ought to be planted in March and April. Oh yeah… and expect a few failures along the way. This wild world is just that, and Mother Nature ultimately runs the show. We're just along for the ride.
If You Liked This Post, You Might Also Like
5 Lessons Learned In Our First Year Gardening
5 Things I Learned In My First Gardening Class
You Can Make Dirt Composting Series