37 Eco-Friendly Fun Things To Do With Friends
Spending time with friends as adults is important (even if it's hard to do as parents). And heading to the mall or local shopping joint isn't a great use of resources. Check out these fun things to do with friends (that aren't shopping, because we have more than enough stuff). Hint: I saved the best for last.
This post contains affiliate links.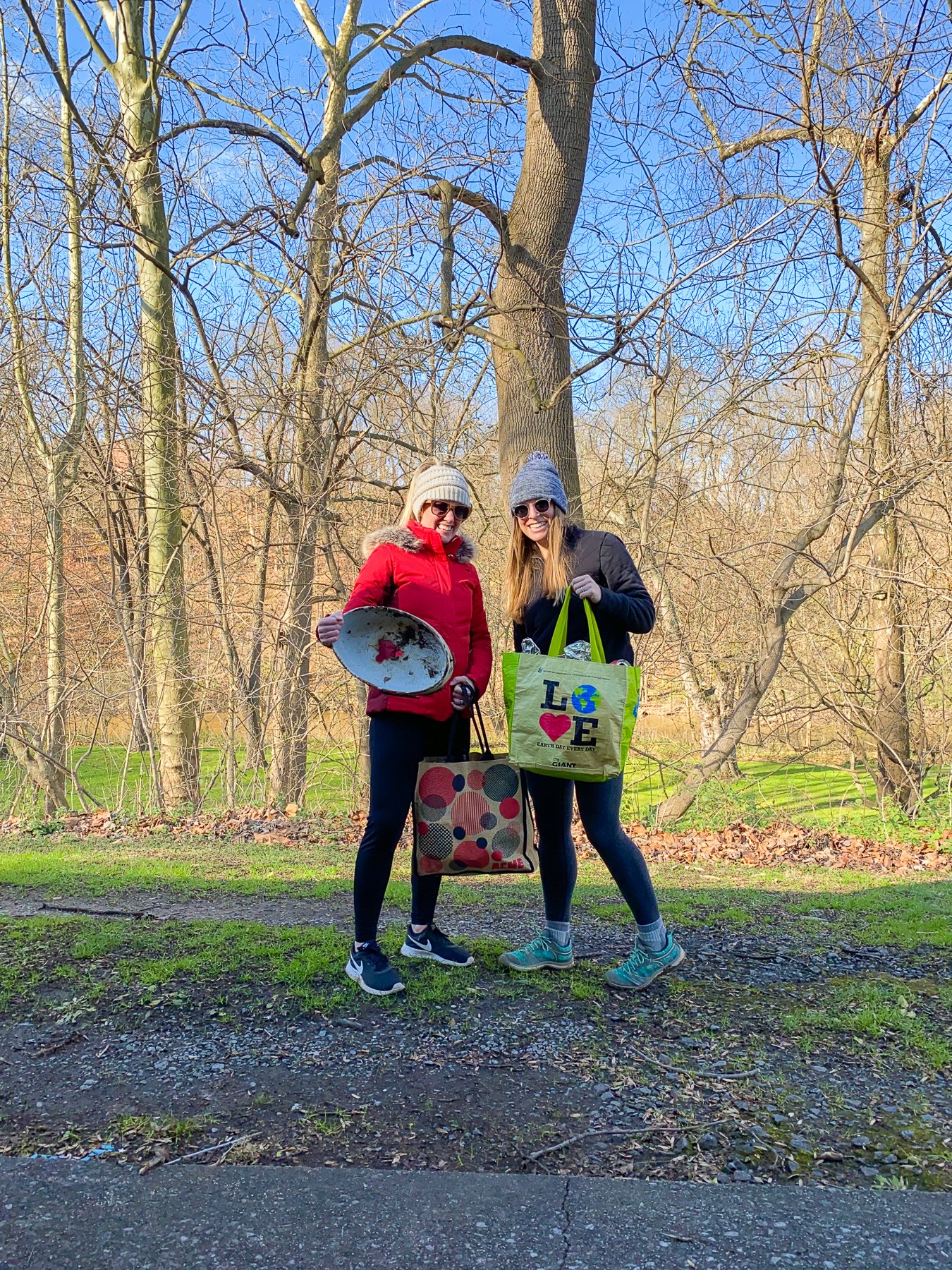 As adults, it can really easy to get caught up in the everyday hum-drum of sports practices, school events, work commitments, and the doldrums of daily life. Before we know it, months have passed, and we haven't hung out with any adult friends.
M is a total extrovert, so he makes it a big priority to find fun things to do with friends that fit into our schedule. While he's good about planning to have other families over and meet up with other couples for dinner, I have to be more intentional about making time to hang out with my friends.
If you're looking for some eco-friendly fun things to do with friends, I've put together a list of things that I think you might like (and won't destroy the planet). While they're perfect for National Girlfriend Day, it's great to spend time with friends any time of year. Life pulls us in so many other directions, that it's often helpful to step back and prioritize spending time with friends once in a while.
Skip Shopping For National Girlfriend Day
As you might imagine, I skipped the spending spree at the mall on my list of eco-friendly friend dates. While there is a time and a place for shopping, shopping as a social activity or sport often results in excess consumption.
Our landfills are drowning in overconsumption, and most of us already have enough new clothes, shoes, and handbags. So skip the mall when you're planning your next friend date, and try one of these things instead.
37 Eco-Friendly Fun Things To Do With Friends
With that in mind, there are lots of fun things to do with friends aside from shopping. Next time you're inclined to head to the store to pass time, consider one of these alternative activities instead. Which one of these fun friend dates sounds the most interesting to you?
1. Shop Your Friend's Closet
If you're similar in size, head to your friend's house (or have them come to your house) and see what you can find in each other's closets. If you're ambitious, host a clothing swap with a handful of friends. Make a party out of trying on new-to-you clothes without spending a dime or creating any new fast fashion waste.
2. Shop Without Your Wallet
If you really love walking around the mall and checking out all the fashion inspiration, leave your wallet at home. If you find something you love, you can always put it on hold or order it online once you get home. The delay will give you some time to decide how much you really love it and if it's worth the money. Chances are it won't seem nearly as swoon-worthy the next day.
3. Declutter and Donate Together
Take some time to go through your closets or homes and declutter together. Then find great homes for the things you no longer need. Post them on your local Buy Nothing groups or sell them on Facebook Marketplace. If you can't sell them, give them away for free on Facebook Marketplace. Good-quality clothing and home goods may support a local thrift shop or resale store.
4. Grab a Bite To Eat
It's much easier to enjoy good conversation over a table than while you're each wandering around racks and hopping in and out of fitting rooms. If you typically buy something, the cost of the food won't be any more expensive (and probably less) than the clothes you would have purchased.
5. Host a Potluck Dinner
Invite a few friends over and have them each bring their favorite dish. Cooking at home creates a whole lot less waste than eating out (in many cases). If you really want to reduce food waste, encourage each of your friends to bring a container for any leftovers. It's a great way to have some extra food for the next few days and not throw away whatever you don't eat that day.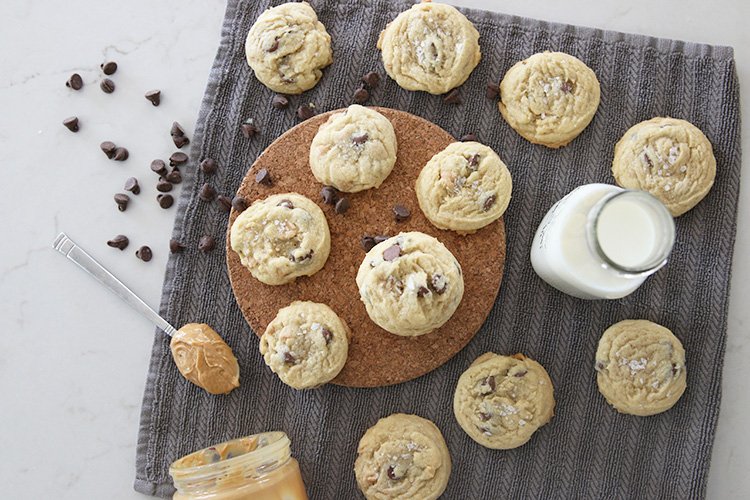 6. Bake Cookies Together
I'm a big fan of chocolate, so I'm almost always leaning toward some version of a chocolate chip cookie. You can make traditional chocolate chip cookies, these chocolate peanut chip cookies, or these fancy salted, Nutella-stuffed chocolate chip cookies if you're feeling ambitious. Just be ready to share them because they are quite rich (and incredibly delicious).
7. Host a Mending Night
I don't know about you, but I always have a pile of clothes that need a few small repairs that I never seem to make time to complete. Make a social night out of mending and extend the life of the garments you love.
Gather up a few friends with some needles, buttons, and thread, and bring the clothes you need to fix. Add some snacks and a bottle of wine or some fun drinks to make it a productive party while also keeping clothes out of the landfill.
8. Make Upcycled Candles
Gather up a few jars from a thrift shop or whatever you have around the house and make your own candles together. Add some essential oils to find the perfect scent. There are tons of tutorials online to find the right one for you using mostly things you already have on hand.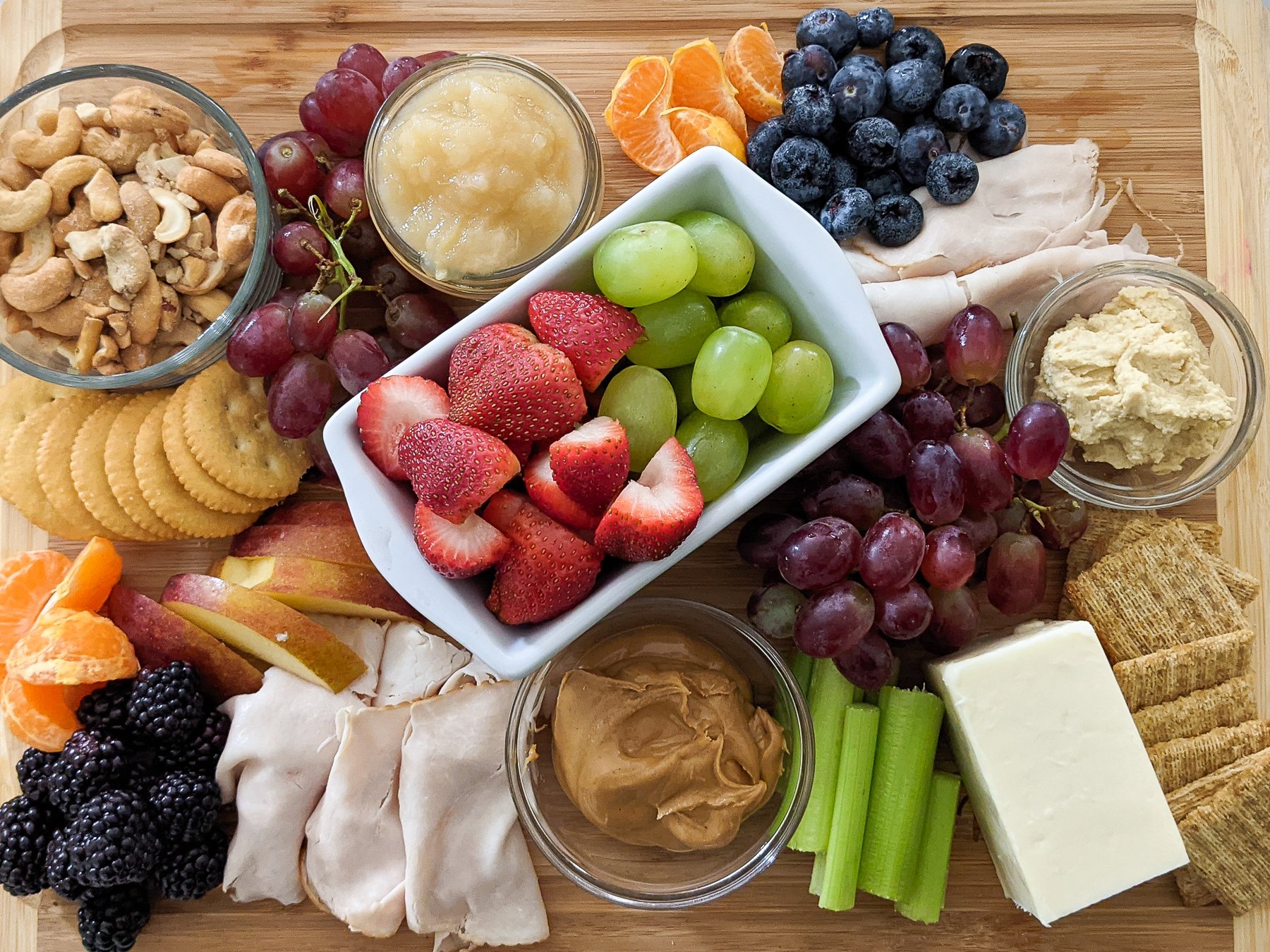 9. Build a Charcuterie Board
Charcuterie boards are all the rage, and they're fun and tasty too. We make "leftover charcuterie boards" for our kids, and they are always a hit for dinner. Make a charcuterie board to enjoy together with all the things you love while also using up the odds and ends in your fridge. It's a win for mealtime and for reducing food waste.
10. Have a Game Night
If you're up for hanging with a few friends, host a game night. There are tons of great board games. Even many games made for families are great even if it's only adults around the table. I like Sushi Go, Dragonwood and Dragonrealm, and Ticket To Ride, if you need some suggestions. I have played all of them with only adults, and it was super fun.
11. Go On a Picnic
Skip the restaurant, and bring your own food to the park. This does not have to be fancy at all. Bring a few snacks and a blanket or grab a seat on a park bench. Enjoy your snacks and each other's company.
After the last year or two, many of us have gotten pretty good at hanging out with friends outdoors. Picnics are popular for good reason. Soak us some sun instead of fluorescent lights while spending time with a friend.
12. Go For a Walk or a Hike Together
Next time a friend asks to meet up, take a walk together at the local park. If you don't live near each other, find a park to meet between the two of you. So many towns have great walking paths.
If you're not sure how to find a good park for walking, check out the municipal websites for the town where you plan to meet. They often have a Parks and Recreation page that highlights walking paths and outdoor areas for recreational use.
Alternatively, use Google Maps to find green space in the geographical area you'd like to meet. Find the name of the park by zooming in on the map. You can also switch to satellite view in Google Maps to see what recreational space might be available at the park. Then search online for more information about the park on review sites, municipal sites, and community sites.
You could also take a walk through a local arboretum. We have a large arboretum not far from where live, and it's such a gorgeous escape into nature with plenty of space to meander and chat.
If you have more time, spend the day hiking together at a state or regional park near your home. Check out these great tips to find hiking paths in your area if you aren't sure where to find the right path for your adventure.
13. Attend a Local Event
Find a cool music festival, farmers' market, author reading, or another local event in your area that suits both of your interests. Many of the events may even be free to attend. It's always great to support local companies and your local economy too! [link]
14. Go Bowling Together
When was the last time you went bowling? We occasionally take our boys, and it's a great activity for a day with bad weather. It's no pricier than a new pair of pants or a couple of shirts, and you can laugh at the silly shoes.
Evenings might have leagues to workaround, but it's worth looking into especially if you're not planning to visit during traditional league times. No matter how great a bowler you are, it's an activity people of various levels can do together.
15. Visit A Water Park or Amusement Park
Water parks and amusement parks don't just have to be for kids, right? Check out one near your house. It could be super fun as long as it has areas that are suitable for adults.
16. Take a Cooking Class Together
I have taken a cooking class with friends a couple of times, and it was really fun. Not only did we enjoy the evening together, but we also learned some new culinary skills and had delicious recipes to take home with us. The goodness just keeps on going!
17. Try An Online Class Together
Check out a site like Craftsy for a fun online class to take together. You could bake a fancy cake, learn to arrange flowers, build a small birdhouse, or try a variety of other creative activities together with some guidance from an expert.
18. Visit A Local Farm To Pick Produce
If it's the right time of year, visit a local farm to pick strawberries, apples, pumpkins, or whatever produce is in season. Supporting your local farmers is so important. And getting your food from farms near your home significantly reduces the carbon footprint of the food you eat. Plus, it's just fun to be outside with a friend!
19. Try A Dance Class Together
Even if you're not a natural dancer (I have no rhythm), take a local dance class together and enjoy the music. Be sure not to take yourself too seriously. It's supposed to be fun, so laugh at yourself, laugh at each other, and enjoy the exercise!
20. Try Stand Up Paddle Boarding
I've never tried stand-up paddle (SUP) boarding, though I've heard it's not that hard. Find a local spot that hosts classes or rents SUP boards and head out onto the water. It's supposed to be great exercise. And who doesn't love a little time on the water with friends?!
21. Try Out an Escape Room
There are several different types of escape rooms that you can try with groups or even just one friend. My brother-in-law and his girlfriend did an escape experience together during which they had to escape from separate coffins. It sounded a little nuts to me, but it could be super fun if that's up your alley.
22. Be a Tourist In Your Own Town
You know that list of things you've wanted to check out in your local area that you just never get around to doing? Check off one of those activities with a girlfriend or two.
Maybe there's a historical site you've been planning to visit or a favorite art gallery that you pass but never stop in to see. Look up the popular tourist attractions in your town and visit one that you haven't seen before.
23. Watch a Sunset Together
Find a cool spot in the park or at a restaurant that has great views of the sunset. Recently, I was looking for spots like this in Philly, and soon we are going to check out Sunset Social. They have great views of the skyline and the sunset while also serving some small snacks and drinks. I bet you could find places like this in your area with a quick internet search for "good spots to watch the sunset in [fill in the city where you live]".
24. Ride Bicycles or Scooters Together
Take your bikes out on the town. If you don't have a bike, rent one or borrow one from a friend. Biking is such a fun way to see a city from a different perspective when we're often riding around in cars much of the time.
Some cities even have scooter rental systems. Try renting a scooter and fly around your city to some of the local hot spots. Bonus that these have tiny carbon footprints!
25. Go Rock Climbing Together
Find a spot to go indoor rock climbing. Be sure to check ahead of time to understand the requirements, reservations, etc… Some places require basic belaying training before you can rock climb on your own. Other places allow you to use one of their employees to belay (or hold the rope so you don't fall) for you, so there is less planning involved. It's a great workout, and you'll probably discover muscles you haven't used in a very long time.
26. Grab a Coffee, Hot Chocolate, or Drink at the Bar Together
Find a local coffee shop and grab a coffee or hot chocolate together. It's not expensive, and you can sit and chat for as long as you'd like. If it's too late for coffee, grab a drink at a local bar.
27. Get Manicures or Pedicures
I know it's cliche, but would the list even be complete without it? This is something my sisters and I typically do when we get together (which is only about once or twice a year because we all live so far apart). But it's a nice time to relax and catch up.
28. Try an Outdoor Fitness Class
While visiting my sister recently, she took us to a donation-based community fitness class. We got a great workout, some fresh air, and supported two local people supplementing their income with great workout classes.
29. Make A Festive Craft Together
Head to Pinterest to find the perfect upcycled DIY project for the season. Depending on the season, you could make a wreath from foraged greens and pinecones, dress a mantle with fall produce and other compostable decorations, create a Halloween costume from pieces you find at the thrift shop, or create a bouquet of wildflowers.
30. Binge Watch Your Favorite Show With Homemade Popcorn
Gather up together to watch a million bazillion episodes of your favorite television show. Pop some homemade popcorn, especially if you can make your own from kernels instead of the pre-packaged alternatives from the grocery store. Homemade popcorn is super easy to make. Check out these homemade popcorn recipes for sweet and salty flavors, as well as my favorite little gadget to pop our own popcorn in the microwave.
31. Make a Photo Book Together
Most of us have 37,483 photos on our phones that get lost in the digital world. Use an app like Shutterfly or Mixbook to easily upload those photos from your phone into a digital scrapbook. Go through the photos together and write up fun captions and reflect on the good memories. Looking back on the fun events will probably be nearly as fun as doing them again!
32. Have a Bonfire
Stack up the sticks and make a bonfire to enjoy a summer or fall evening. Don't forget to have s'mores (because what's a bonfire without s'mores???!). If you can, compost the wood ash after the fire. It's great for a compost pile so long as you have plenty of food scraps to balance it out.
Not sure how to compost? I've definitely got that taken care of for you.
33. Make Ice Cream Sundaes
Head to the grocery store and gather up goodies to make your own ice cream sundaes. The bulk section has tons of great toppings so you can load up goodies without all the packaging waste. Bonus points if you make your own ice cream, like this homemade strawberry ice cream. Even though it's pink, it's not just for Valentine's Day.
34. Visit a Local Animal Shelter
If you're a fan of animals, visit a local animal shelter together. The animals would love the company, and the employees could use the help I'm sure.
35. Tend a Public Garden Together
There are many public gardens and landscaping areas that could use some love. Don't trespass, of course, but many organizations would probably love a few extra hands helping them care for their flowers and plants.
For example, I sit on the board of our local library. We were thrilled when a patron asked if she could help us clean up the flowers and landscaping at the entrance of the building. It looks so much nicer now, and the library doesn't have the budget to hire professional landscapers for regular maintenance.
36. Volunteer Together
There are lots of ways to volunteer in your local community. Helping at a food bank, for example, is a great activity that doesn't require a lot of training or recurring commitment. You could also volunteer to help at a local charity event like a 5k or other fundraiser in the area. I'm sure the organizers would appreciate the extra hands.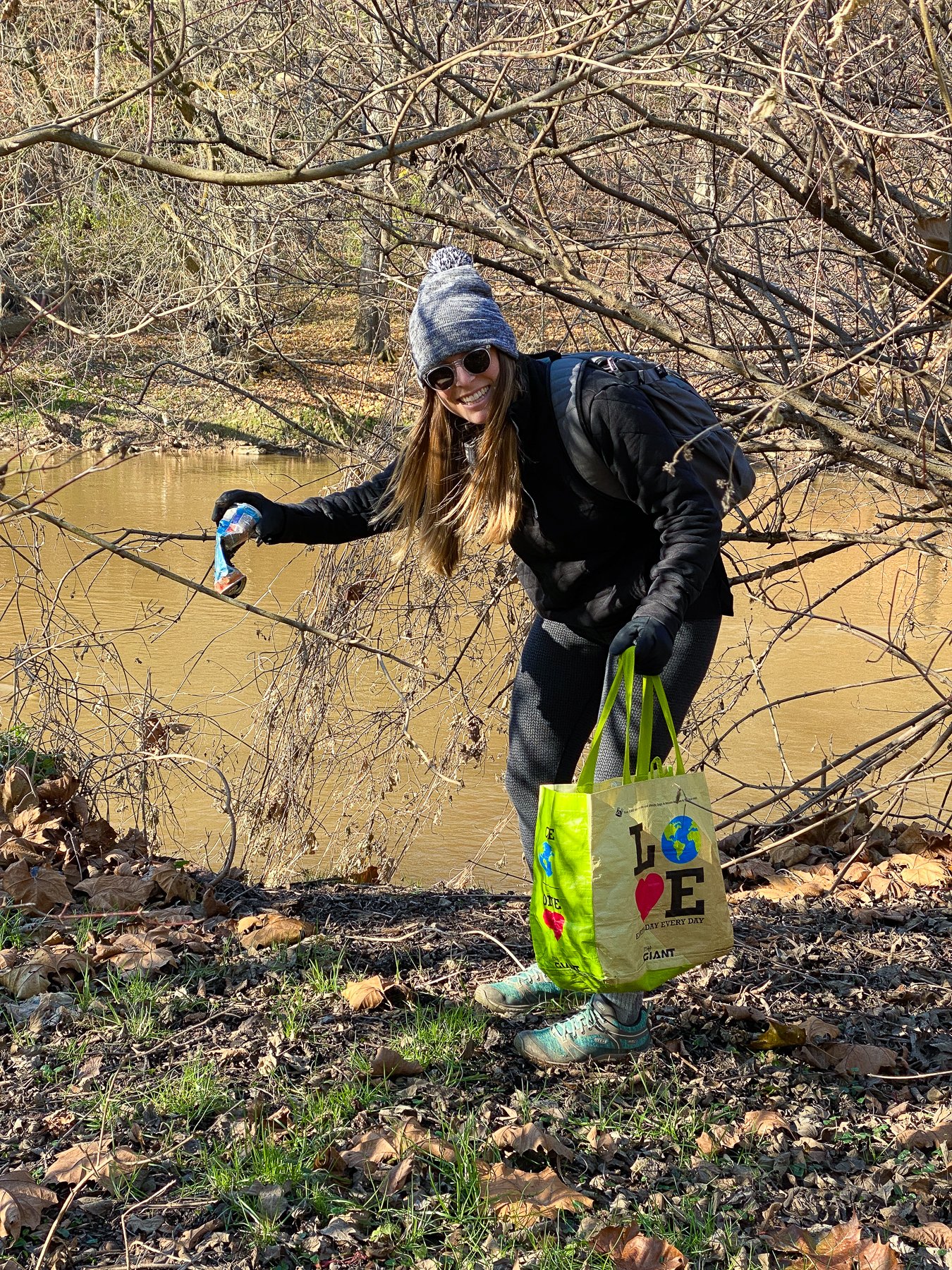 37. Do a Litter Pick Up
Wait, what? Get together to pick up trash? Yep. It's totally a thing. If you don't believe me, check out the litter pick-up I did with my friend, Jess. I shared several tips for litter picking with friends to make it fun. And it's a great way to enjoy a local park, get some fresh air, and do some good for your community too.
Do you have any favorite things to do with friends? I'd love to hear your ideas. Going for a walk through a local park is my favorite way to meet up with friends. How about you?