Why Secondhand Isn't Second-rate
Do you think that purchasing items secondhand is an inferior alternative to buying something new? There's a time and place for new items, but secondhand items are really great options in many cases (and sometimes even better than buying new). Read on for why I think secondhand doesn't mean second-rate.
This is part of our How To Master Secondhand Shopping Resource Guide.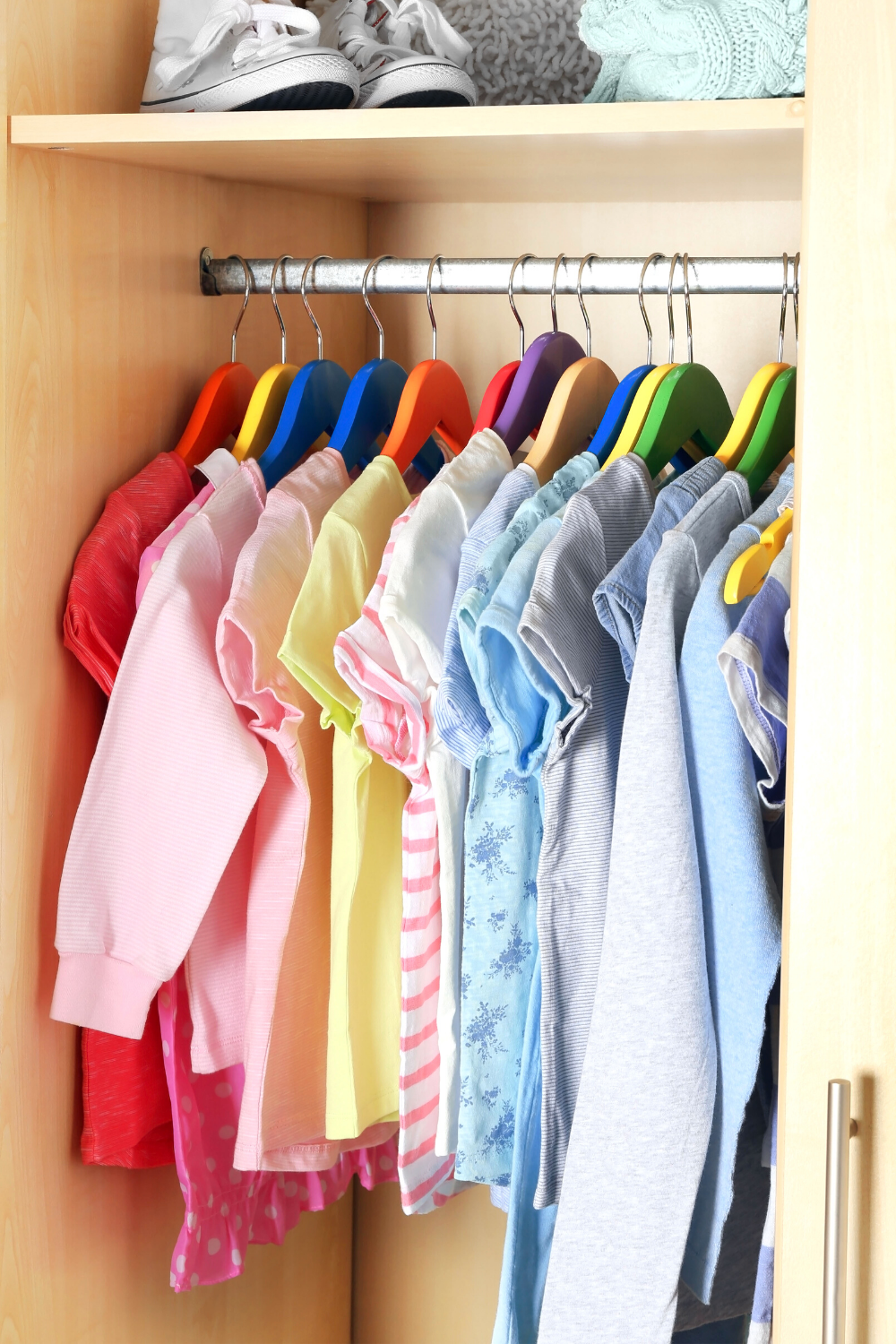 A couple of weeks ago, I received a blog post comment regarding secondhand clothes for kids. On my post about encouraging kids to shop secondhand for back to school, one reader left the following comment.
I don't think children should be made to wear 2nd hand clothing to school. Especially with how cruel other kids are.

– Blog Reader
I appreciate these types of critiques of my posts. Hearing different perspectives helps me better understand the broader discourse on shopping secondhand style for kids and more effectively respond with creative ideas and solutions for those who are hesitant to prioritize secondhand clothing for their families. It also provides an opportunity for me to clarify my perspective or provide more information to others that may shift their opinion as well.
With respect to the comment, it's safe to assume I respectfully disagree, given how often I encourage secondhand shopping and that I purchase many secondhand items for myself and my boys. When I reflect on this comment, I think there are so many assumptions and expectations underlying this short sentiment.
Although I responded with a few notes to the comment on the specific post, I thought it might be prudent to offer a most robust response and clarify why I think secondhand is not necessarily an inferior option that subjects our children to bullying and being ostracized.
Secondhand Clothes Aren't Necessarily Second-rate
First and foremost, this comment implies that secondhand clothes are second-rate and of lower quality, that they are socially and/or physically inferior. I understand secondhand shopping carries a certain stigma, likely a result of its previous market niche serving a need for those who could not afford other alternatives.
While that stigma is unfair and weaved into a much larger context of social classism, the stigma's legacy prevails as evidenced by the comment left on my blog. I hope I can be part of the shift to debunk this stigma and encourage more people to embrace the value of shopping secondhand.
Vintage and Secondhand Style Are Popular and Trendy
Fair or not, I think the stigma around thrifting is fading as secondhand clothing becomes more popular by choice. Thredup is a nearly mainstream shopping alternative. Consignment stores are cool, and vintage fashion is current fashion. Many teenagers and young adults even pay premiums for wardrobes full of new and overpriced vintage knockoffs from certain stores in most major malls.
P.S. If you haven't tried thredUP, use my referral code to get $10 off your first order.
High-Quality Secondhand Style Options Abound
Deeper exposure to the secondhand clothing market highlights that its options are vast and varied. Over the last 5 to 10 years, many new resale and consignment clothing channels arrived on the runway and several have grown with abandon. There are lots of online options like thredUP, Poshmark, and more.
Brick-and-mortar consignment shops curate their selections to include only items of great quality that are also current and in demand. Children outgrow their clothes far faster than clothes wear out in most cases, so secondhand markets have an abundance of garments of great quality and through many sizes, especially for younger children growing so quickly.
Online resale sites like thredUP have millions of articles of clothing for kids of all ages. Their filters make it easy to sift through the enormous selection and find just the types of clothes your kids need for the next season. Filters are one of many secrets to finding the best secondhand clothing on thredUP and other resale sites.
Although thredUP receives millions of clothes for resale, they review each item before adding it to their marketplace to ensure it's in good condition and consistent with current style trends.
New and Secondhand Clothing Options Are Undecipherable
In today's market, secondhand clothing isn't all the different from fast fashion in terms of quality and style. I suspect almost no one could distinguish between something I purchased from thredUP and a garment I purchased new for my boys after each has been washed a time or two. Secondhand options might even offer better quality because you can afford higher-end brands at pre-owned prices that would otherwise be out of reach at traditional newly-manufactured price points.
Surely we don't want to subject our children to bullying or disdain from peers unnecessarily. But I challenge parents and caregivers to explore secondhand options before writing off the alternative. I really don't think peers will know which items are secondhand and which are new, at least with respect to those shopping similar price points from fast fashion and big box store alternatives.
If you haven't given secondhand clothing for kids a fair shot, I encourage you to take a chance and explore the market. Many of the sites and stores don't have the same expensive and flashy marketing (that just ends up increasing the price of the clothes). But you can get great value for high-quality items in so many different styles.
If You Like This Post, You Might Also Like
An Unpaid Review of the thredUP Goody Box
How To Shop Secondhand Style for Back-To-School Outfits
9 Reasons to Shop Online Resale for Your Kids