The Best Resource For Sustainable Halloween Costumes For Kids
Looking for sustainable Halloween costumes for kids? Ditch the cheap, single-use Halloween costumes made of polluting plastic that end up in the landfill. Read on for my very favorite resource for sustainable Halloween costumes for kids!
This post contains affiliate links.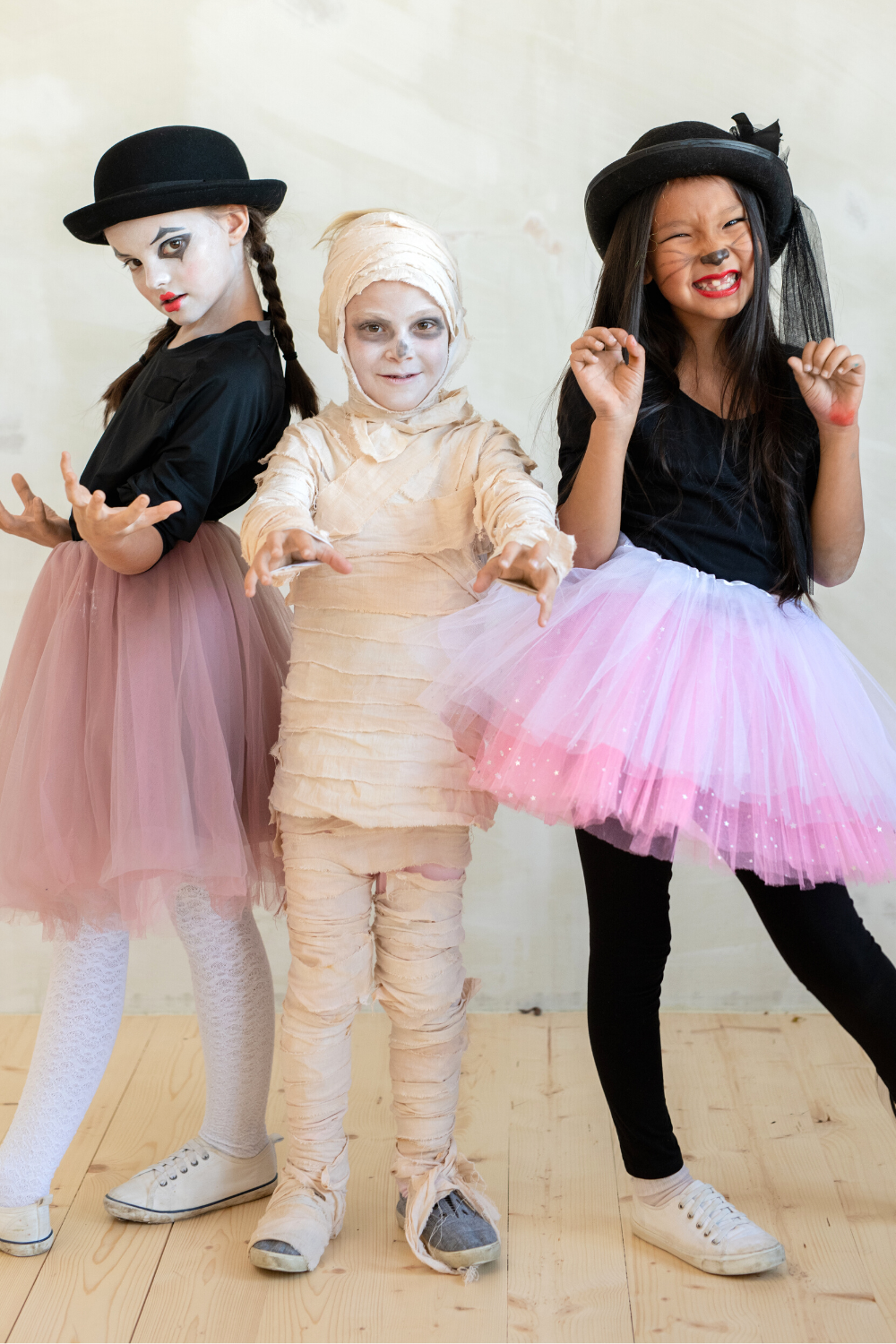 I know it seems a little early to be talking about Halloween. We aren't quite planning our Halloween costumes yet, especially since the boys just went back to school last week. However, one of my favorite sustainable kids' clothing brands is having a sweet back-to-school sale. And not only are their clothes perfect for school days, but they're also the best basics off of which to build amazing yet achievable kids Halloween costumes.
[the_ad id="27452″]
In our house, Halloween is not a big production. Every year, the boys get excited about all the candy. Their interest in Halloween costumes ebbs and flows from year to year, but they usually want some simple Halloween costumes to wear to school and participate in festivities, even if it's just to get the candy.
Primary For The Best Kids' Halloween Costume Basics
For the past several years, I've had one absolute favorite kids' Halloween costume resource: Primary. I love a lot of things about Primary and included them as my most favorite brand in my list of sustainable clothing brands for kids. But for Halloween, they really outdo themselves.
Primary makes simple basic pieces for kids in solid colors or simple patterns with no slogans, no characters, and no catchy phrases. Their pieces are timeless, comfortable, versatile, and gender-neutral. These qualities make the brand a big win for parents looking for clothes that last, can be shared among siblings, and are made with sustainable practices in mind.
But the simplicity and colorful nature of their collection make them the perfect foundation for endless Halloween costumes for kids. Over the years, they've created and curated hundreds of kids' Halloween costume ideas that are simple and manageable even with the most basic of DIY skills.
On the Primary website, you can search through hundreds of Halloween costume ideas for kids from newborn through middle school. Head to the Primary site and look for their Halloween tab. They offer many filters to search by Halloween costume ideas that require no sewing, those that include videos, the costume ideas that are especially easy, and more.
I love that they share all of these ideas and make the process of creating a sustainable Halloween costume for kids easier and more accessible. Even more, I love that kids can wear many of the clothing pieces again and again as regular clothes after Halloween passes.
Halloween is a huge generator of waste, especially when we purchase cheap, single-use Halloween costumes that end up in the landfill after only a few hours of use. Some estimates suggest Halloween creates 2000 tonnes (or the equivalent of 83 million water bottles) worth of plastic waste as a result of the single-use Halloween costumes purchased each year.
Primary kids' clothing provides endless options to create costumes from clothes you already have or to buy a couple of simple and re-wearable pieces for a new favorite costume.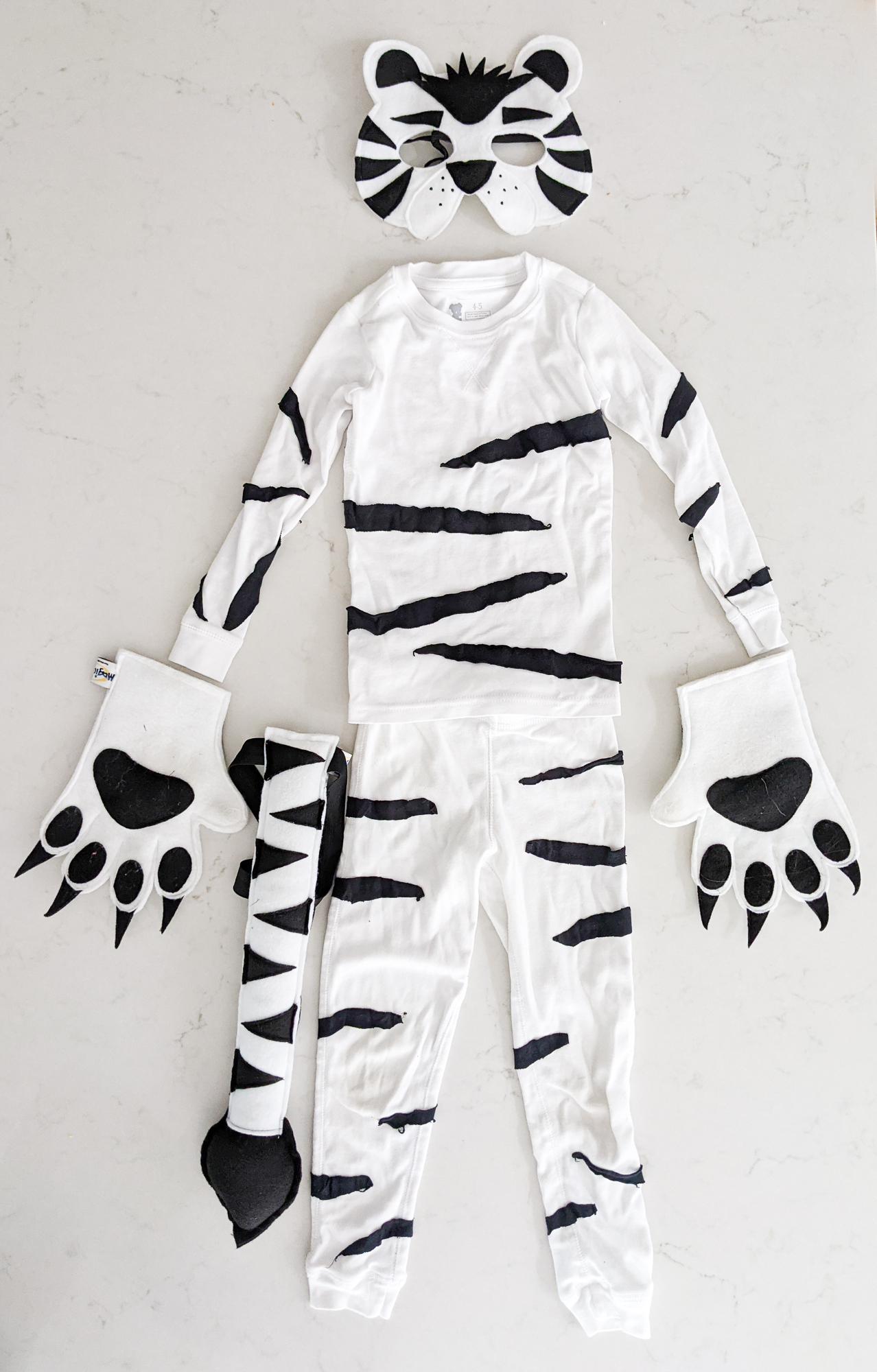 DIY White Tiger & Black Jaguar Kids Halloween Costumes
For example, last year we purchased plain white pajamas and black pajamas for my older and younger sons, respectively. My older son added black fabric stripes, made from an old black undershirt, as well as this felt tail and felt mask to his costume to dress up as a white tiger. My younger son turned his black pajamas into a black jaguar costume with the addition of a black felt tail and a felt mask that I requested as a custom order from Magical Attic, the same Etsy seller from whom I purchased the white tiger set.
The tail and mask sets were well made and will last for many years if my boys choose to dress up in these costumes again or pass these accessories to friends and neighbors, most likely through our local Buy Nothing group. I'm also thrilled to support an independent seller making a living with her creative skills.
If the kids' Halloween costume ideas on the Primary site weren't enough, Primary even has a Halloween costume concierge service. If you have a Halloween costume idea but aren't sure how to execute it, send them an email or give them a call and their DIY concierge team will help you find a way to bring your vision to DIY reality. How cool is that? Not too many companies offer such specific styling services to help you figure out how their products can make all of your dress-up dreams come true.
Have you ever used Primary kids' clothing to create Halloween costumes for your kids? If so I'd love to see them. Leave a note in the comments or share it on Instagram and tag me @honestlymodern so I can check them out and celebrate your creative success.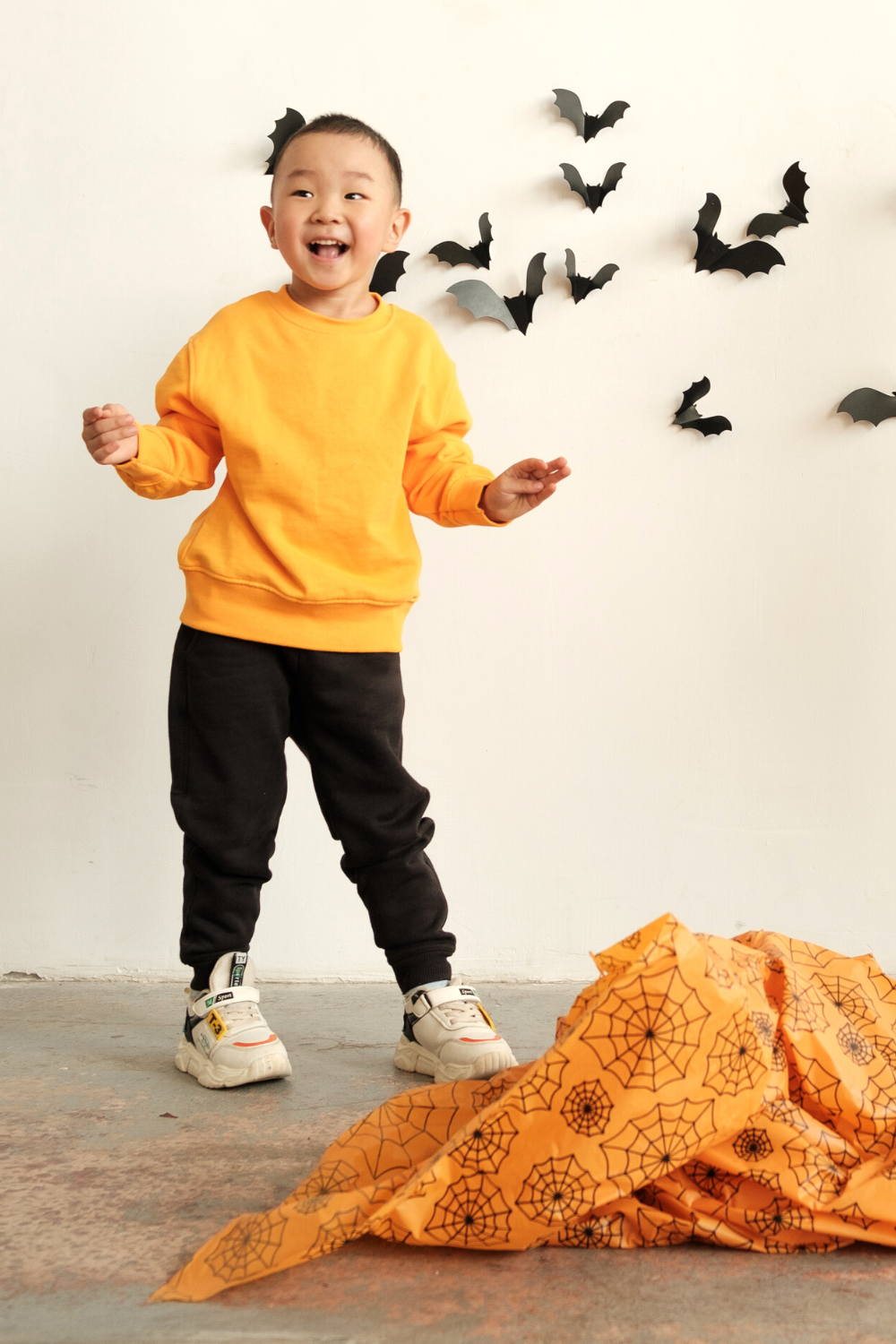 If You Like Sustainable Halloween Costumes For Kids, You Might Also Like
Sustainable and Low Waste Halloween Candy For Trick-or-Treating
4 Ways To Find Eco-Friendly Halloween Costumes On A Budget
What Can I Compost From Halloween?