Our First Philadelphia Union Soccer Game
Thanks to the Philadelphia Union for providing us tickets to the game.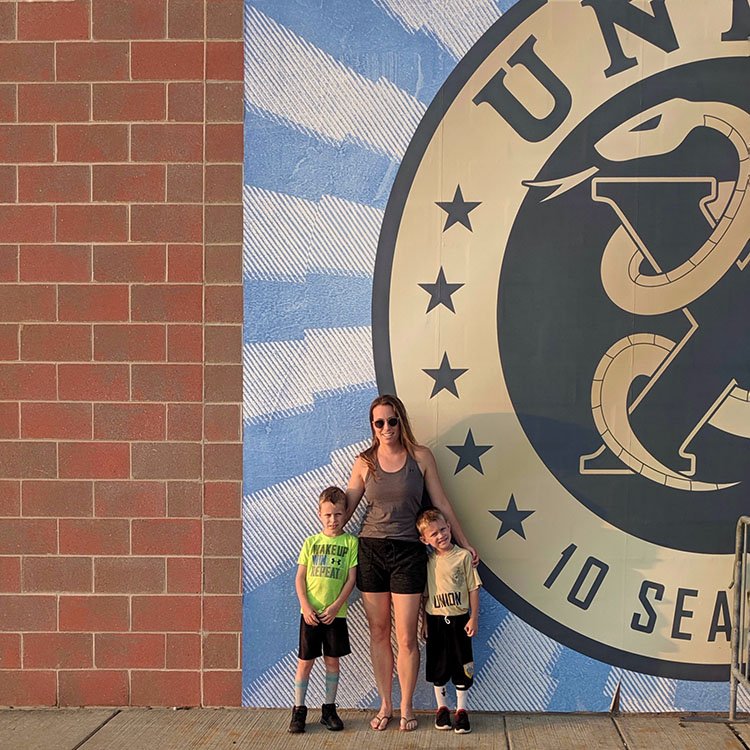 This summer has been a whirlwind, and I can't believe it's almost over. As a result of weddings and big birthdays, M and I have taken several vacations without the boys including trips to Park City in Utah, Zion and Bryce National Parks in Utah, and Banff National Park near Calgary, Alberta in Canada.
When we've been home, we've made an effort to do fun things with the boys in the area. Occasionally, we take them into Center City Philadelphia for a day of fun activities or hike through a park near our home.
A few weeks ago, we attended our first Philadelphia Union game. The boys are heavily vested in all the local sports teams. Because neither M nor I played soccer, however, nor has the Philadelphia Union team been around that long, we haven't gotten deep into the Union soccer scene.
Although we're relative newbies to the professional soccer crowd, we loved the game. The crowd had so much energy, and I definitely want to go back for another game sometime.
It was about a billion degrees, despite being 7 pm and the stadium residing right along the Delaware River. It was so hot that the referee gave the players a cooling break in the middle of each half to grab water and take a short rest. None-the-less, we stayed hydrated, had some snacks, and sweat it out in the stands. It didn't hurt that they won the game!
In Philadelphia, all of the professional sports stadiums (except the soccer stadium) are in the same complex with lots of parking and access to highways. The soccer field, unfortunately, is not quite as well situated with respect to traffic flow, so we had a solid wait at the end of the game trying to get out of the parking lot. Next time, we might hang around in the stadium or bring a deck of cards to play in the car while letting traffic calm down.
All in all, we had a great time. Have you been to a professional soccer game? What did you think? I'm sure we will be attending again!