Kids' Gift Ideas That Won't Be Impacted By Supply Chain Issues
Worried about your holiday gifts not arriving on time? Check out some of these kids' gift ideas that won't likely be impacted by supply chain issues. In other words, you can pretty much bank on them being wrapped and ready when your holiday celebration begins.
As we approach the holiday season, I've heard lots of chatter about anticipated supply chain issues for gift purchasing. We're ordering more stuff. Imports to the United States are up 30% over last year (what?!). How much can we possibly consume??!
Things take longer to produce for a variety of reasons, not the least of which include staff shortages and back ordered parts (hello chip shortages and rising pricing on just about everything).
And the volume of orders is causing some hefty traffic jams in our precious oceans. Container ships are stuck loitering in the ocean due to delays at ports, rough waters, and containers falling off ships into the abyss of the ocean by the thousands! Oh my gosh, can we please stop ordering so much stuff?!
Can you imagine what future anthropologists will think when they study the history of our time? They'll know we were materialistic morons based on the gold mines they find in the ocean, I guess.
Complex & Fragile Supply Chains vs. Local & Small Business Wares
You probably already know that our global supply chains are massive and incredibly complex. When we order most mass-produced products, their journey from raw Earth resource to manufacturing plant to doorstep delivery is a rather involved expedition. As you might expect, it doesn't take much to throw off the fragile supply chain that moves at breakneck speed around the world.
But we have the power to bypass these supply chain issues, at least in some ways. Let's start by manufacturing locally, buying locally, shopping small businesses, and gifting secondhand goods that are already in our communities.
Maybe, just maybe, watching our online orders of the next greatest tchotchkes fall into the ocean might be the kick in the pants we need to rebuild at home. Goods manufactured locally aren't always perfect, but they generally don't have a carbon footprint that carried them a gazillion miles around the globe.
Complicated and fragile supply chains are often, though not always, aligned with products that travel great distances and may not be the most eco-friendly or sustainable gift alternatives. Local supply chains are often more resilient and sustainable.
I'm not suggesting every sustainable gift won't have supply chains issues or that every gift with supply chain issues is bad. However, the prospect of supply chain problems this holiday season sparked me to round up some ideas of sustainable gifts for kids that won't likely face unusual supply chain bottlenecks.
These ideas happen to align well with eco-friendly living because, in many cases, these supply chain issues relating to overconsumption, and eco-friendly living tends to focus on reduced consumption or more mindful consumption (especially of new products being shipped from the other side of Earth).
With that in mind, I've gathered up a bunch of sustainable gift ideas for kids that probably won't be sitting in shipping containers on Christmas morning. So long as you don't order in the eleventh hour, you've got pretty good odds of having these gifts wrapped in upcycled paper or a repurposed gift bag when it's time to hand over the loot.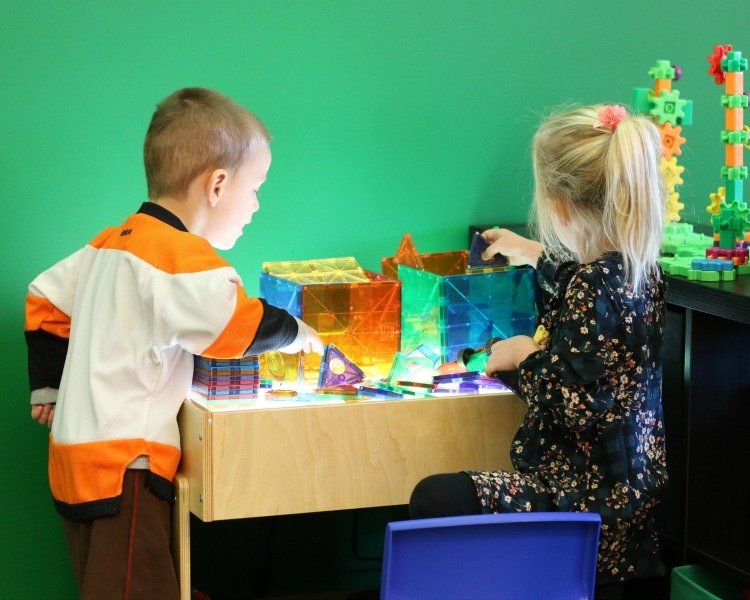 Family Experiences Together (tickets, supplies or equipment for outings, etc…)
Most gifts of experience for kids shouldn't have any supply chain issues at all. In a lot of cases, these gifts are simply tickets for an event or activity that are mailed or downloaded at home. In the best of scenarios, gifts of experience don't require tickets and may even be free.
We have thought about a few gifts of experiences for families to do together this holiday season that might work well for us. Here are some things we may consider for our boys (most of which they've asked about, at least in passing).
Escape Room
I don't know if they have escape rooms for kids. But I think my boys would like to try this. They've heard stories about the escape room their uncle and his girlfriend did to get out of coffins (thanks but no thanks… not for me). But this sparked their interest in trying an easier one for kids their age.
Skiing Lift Tickets
This year, we bought ski passes for the first time. We've gone skiing twice, including during our trip to Lake Placid last year, and have some friends who will join us on the slopes. My in-laws were kind enough to gift us skiing gear for the season as Chrismakuh gifts (the interfaith celebration of Christmas and Hanukkah my husband's family celebrates each year around Thanksgiving).
Tickets to a Sporting Event
Our boys are sports nuts, so this would be a really popular option for us. I'm fairly certain they won't be canceling NHL games or local college basketball games due to broken or delayed supply chains. This seems like a safe gift for the season. If you have an opportunity to buy tickets for a professional sports game, I bet that would be fun. But those tickets (plus parking and food and all the things) are so expensive. Try finding tickets to a local college game or minor league game for a much more reasonable price.
Water Park Passes
We spend most of our holiday season in cold weather, so water parks at that time of year are indoors. I am totally ok with this. After lots of time in the cold, the indoor humidity feels pretty nice (even if I have to ignore the heating and energy requirements of a place like that). Can I stick my head in the fake sand about the sustainability of this one?
Creative Studio Pass
My boys love spending a few hours at a place like Snapology (basically an indoor block and building extravaganza) or Color Me Mine to paint their own ceramics. Find a place like this near your home and enjoy the day together. Maybe even add breakfast or lunch to the event and it's a real date!
There are so many different types of family experience gifts to share with kids that are fun, rewarding, and a great way to connect with your kiddos. If you need some ideas about family experience gifts, I've shared 30+ outdoor adventures you can do with your kids. Many of these are free, even if you need to wear a few extra layers this time of year.
Also, head over to Local Passport Family to check out Preethi's ideas. She has five kids and has brainstormed lots of gifts of experiences to share with her brood. She has a list of over 100 gifts of experience for kids that can hopefully spark some perfect ideas to try with your crew.
Gifts of Clothing For Kids (From Local & Small Businesses)
Choose local or regional small clothing businesses to support this holiday season and you probably won't have many supply chain dilemmas. Find small clothing retailers that sell locally made goods. Most local makers have materials for the season and can get your goods to you in plenty of time.
Also, consider shopping in secondhand stores for gifts or even a subscription to a clothing rental. You can put rental items in gift boxes, and the kids won't care when they get replaced in a couple of months with something new. Secondhand or rental items are already on the shelves, so there are no concerns with shipping at all.
Sustainable Small Business Kids Clothing Stores
Here are a few sustainable small clothing businesses you could support this season without sweating whether or not your sweaters and shoes will show up on your doorstep.
BeyaMade | Handmade from sustainable materials in styles that grow with your kids (seriously).
Jackalo | Jackalo makes clothes that are strong enough for active kids but also gentle on the environment. The clothes are high-quality. They offer a take-back program. They use organic and sustainable materials. The works. (Get 10% off your Jackalo order with this link.)
Kids Clothing Rental Companies
These companies all offer rental of kids clothes. A subscription to a kids clothing rental company could be pretty cool; it's like the gift that keeps on giving Check them out if this interests you.
Romp + Tumble | Romp + Tumble is a small company that not only provides clothing rental but also has a take-back program. They focus on working with small, women-owned clothing brands for their rentals, so you're bound to get some really unique and creative pieces.
RTR Kids | Rent The Runway's kid section. You probably know the drill. But if not, Rent The Runway provides various clothing rental channels to rent everything from everyday gear to formal attire, most of which is from some of fashion's top designers
I've had some great experiences renting dresses for weddings from Rent The Runway. If you have a fashion-forward tween or teen, this could be such an amazing gift that lasts longer than just Christmas Day and reduces the gravitational pull fast fashion has on their stylish tendencies.
Everlasting Wardrobe | For those who want a bit of control over their kiddo's wardrobe, check out Everlasting Wardrobe. Create your own design studio to tell them what you're looking for and they'll create a set of 8 pieces just for your little one. If someone else will find clothes for my kids that they like and that match, I'm all for it.
Secondhand Clothes for Kids
thredUP | You knew I would suggest thredUP, right? Order your secondhand clothes from thredUP a couple of weeks before you need the gift because they don't have "two-hour" shipping. But all the goods are already in their warehouses in the United States when you order them. You're good to go.
thredUP has millions of unique items. If you're feeling overwhelmed, use the filters to narrow down the selection by brand, size, color, style, season, and more. I've also shared a bunch more tips for you about how to score the best pieces from thredUP, so check them out if you want to win the secondhand Christmas gifting lottery for the fashionistas on your list.
Local Consignment Shops | Check for local consignment shops in your area. They do a great job of curating pieces so everything is on trend and in good condition. Most of them are pretty good about only keeping seasonal style on the shelves, so you won't have to sift through swimsuits in the face of freezing temperatures or winter coats in heat of summer.
Etsy | Etsy might also be a good place to check for handmade goods that won't get hung up sitting in a shipping container in the Pacific Ocean. There are so many amazing and unique gifts on Etsy that you might just get lost in creativity.
Reading Material
While I do love my library, I'm happy to hand over a pile of books to my boys (especially secondhand books). I also love a good magazine subscription that's educational and relevant. Here are a few kids' reading suggestions that will make great gifts and definitely aren't in shipping containers passing by the Great Pacific Garbage Patch. On a side note, is anyone concerned that this floating garbage patch is so massive it has a capitalized name?
Secondhand Books
Secondhand books abound. My favorite secondhand bookstore outlets, however, are the local shops (because local love is real and bookshop owners know a wee thing or two about good books).
If you don't have a local used bookshop nearby, Better World Books is a great option. They are a non-profit that supports literacy programs around the world. You can also check out sites like Half Price Books, Thrift Books, and more.
Magazine Subscriptions
Kids' magazines have stepped up their game in the last few years (like a lot!). When I was young, Highlights and National Geographic Kids were the only shows in town. Now, there are so many options from which to choose. In fact, there are so many good kids' magazines I wrote a whole post on it. Go check out my favorite kids' magazines, and then sign your kiddos up for some mail in 2022. Mail is the best when you're a kid, am I right?
This List is Not Exhaustive (At All)
These are just a few ideas of gifts for kids this holiday season that won't get stuck in a supply chain bottleneck or a shipping container at sea. Surely there are tons of creative gift ideas to consider, including even making something yourself. And if you're at a loss, try asking yourself one of these questions to find the perfect gift for anyone on your list.
Lastly, don't forget that the holidays don't have to be about ginormous piles of presents. That's a myth our consumerist culture loves to reinforce but is a crock of empty wallets and bloated corporate bank accounts.
Gift-giving is fun and makes us happy! Science has some good evidence to back this up. So don't feel the need to be a Scrooge on behalf of Mother Earth. But be mindful about what you're buying, what you're not, and who you're supporting when you prioritize free shipping over everything else. Free shipping does you no good when it ships on a ship that sits in the sea.
Once you've narrowed down your gift list to a few things that really matter for the important people in your life, choose small businesses, local companies, and more sustainable brands (who not coincidentally) are probably going to have fewer supply chain delays this holiday season.
If You Like Sustainable Kids' Gift Ideas, You Might Also Like
8 Important Reasons To Buy Gifts Secondhand
Special Eco-Friendly Gifts For Long-Distance Family & Friends