Our Favorite Secondhand Clothes for Boys
If you're looking for convenient, affordable, high-quality style for your family that also is eco-friendly, secondhand fashion is your best bet. thredUP has a great selection of secondhand clothes for women and children that's well worth a look if you need to replace a few things in your or your child's closet this season.
Thanks to thredUP for sponsoring this post. As always, all opinions were my own, and we've been fans of thredUP for many years.
I order a lot of our family purchases online. I don't have delivery trucks at my door every day. I have, however, had two delivery trucks at my door at one time, and that inspired me to do a little digging into the environmental impacts of shopping online versus shopping in stores.
After just a bit of dabbling in the sustainable fashion space, we learn pretty quickly that our collective shopping habits have a massive impact on the environment. We may not be able to save the planet with our individual efforts alone, but we can support larger efforts driving paradigm shifts in fashion and overall consumption cycles in general.
Shopping secondhand is one of the easiest ways to reduce our contribution to the damage fast fashion habits have on our world. We buy many of our clothes, especially for the boys, from thredUP. They have a great selection of high-quality secondhand clothes, and their site is really easy to navigate.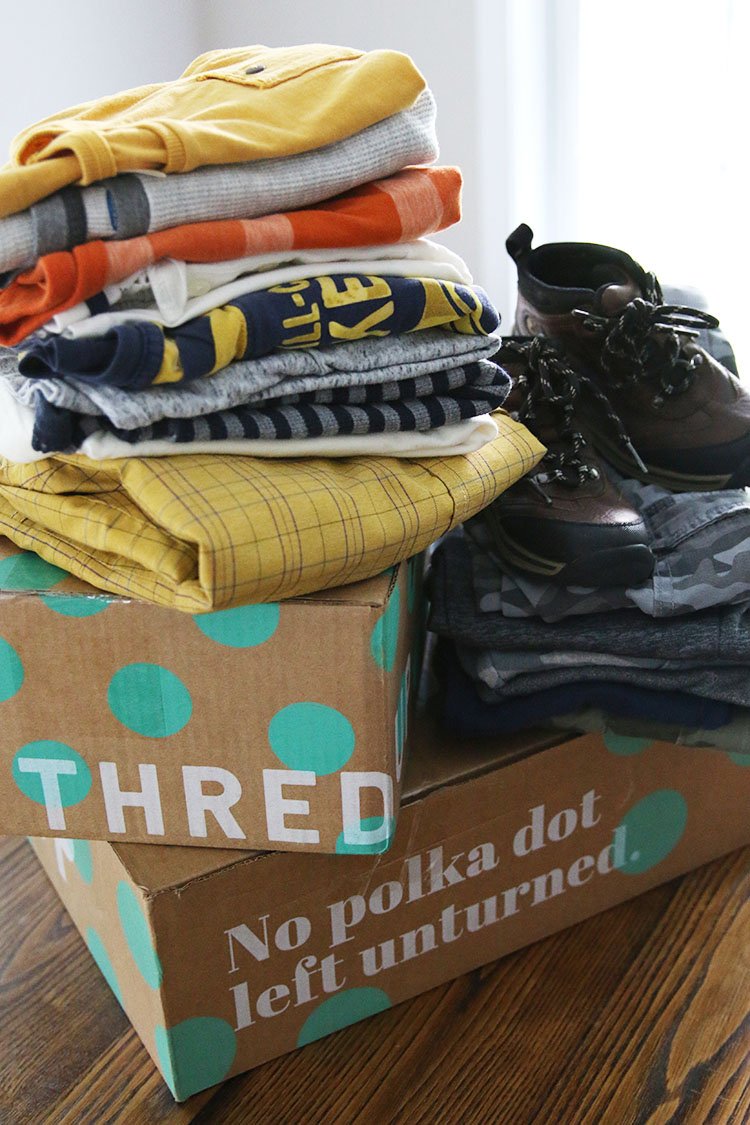 A few weeks ago, just as the cooler weather set in, I ordered a bunch of fall and winter clothes for the boys. J has a few hand-me-downs that survived T (barely), but they've both grown like crazy in the last year so almost nothing from last winter fits them any longer. I let the boys choose a few pieces, and I filled out the rest of the order with a few of my own choices for them.
The day the package (or packages, should I say) arrived, my son lit up. He raced outside to find the boxes and tore them open on the front step. That's par for the course in our house when a package for the boys arrives.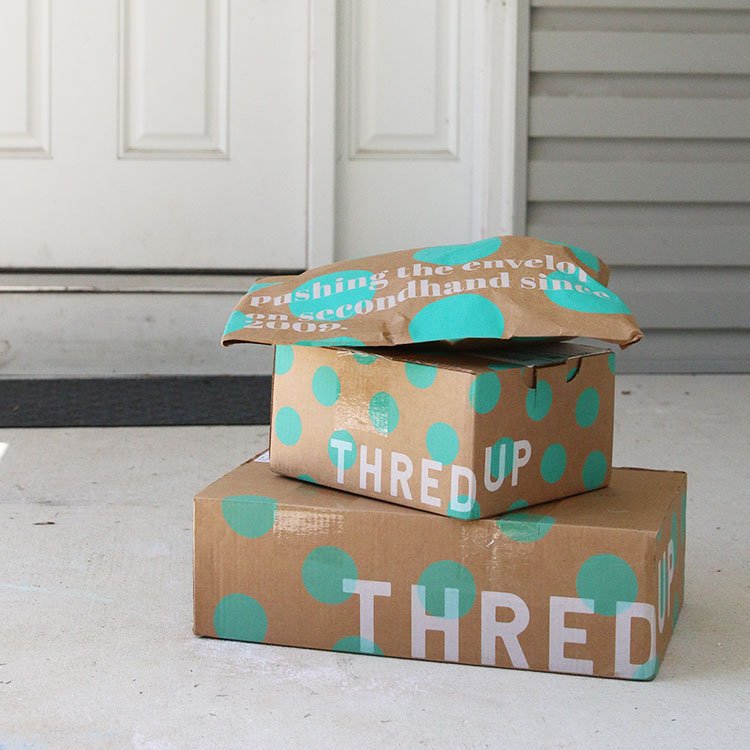 I brought the packages into the house and let him open them to explore his treasures. He found his favorites and couldn't have been more excited. All the clothes are high-quality, though they each have a couple things that are their favorites. A few of the shirts can't make it through the laundry fast enough.
As winter sets in and the weather gets colder, your kiddos probably will need a few new things for the season. I definitely recommend checking out thredUP. Be sure to also take a look through the previous post I wrote about secrets to scoring great finds on thredUP!
If you liked this post, you might also like: