70+ Creative Sustainable Birthday Party Themes for Kids
Are you planning an eco-friendly birthday party for your child or a special kiddo in your life? Parties don't need themes, but sometimes they're fun and they can also help make planning a bit easier.
Any birthday party theme can be done in a sustainable way, but here are more than 70 sustainable birthday party themes for kids to hopefully help make planning the birthday party a little bit easier.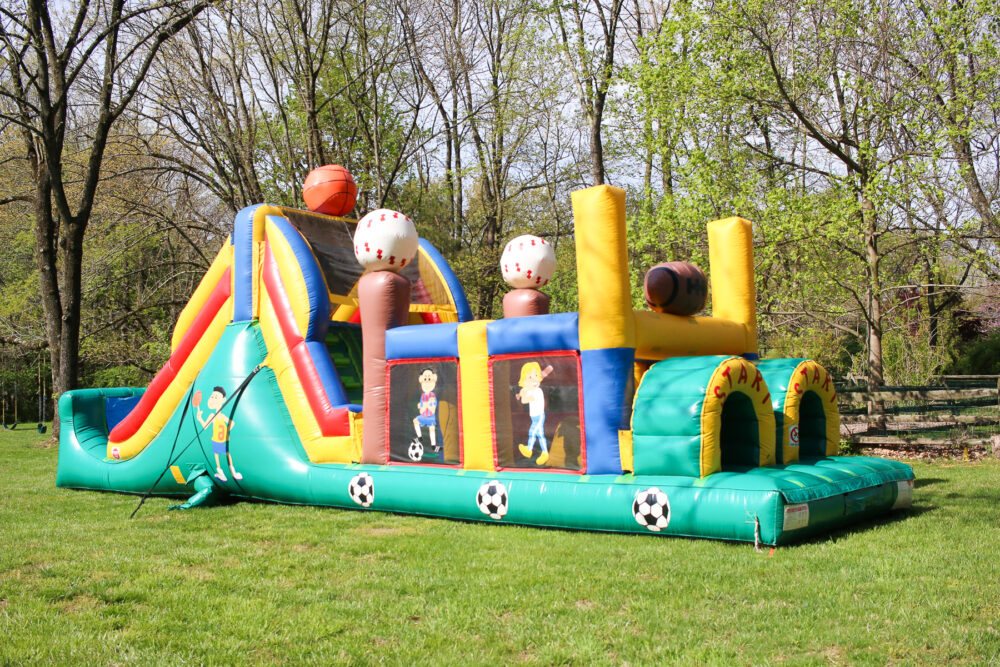 Let's set the scene. You've started your journey to living a more sustainable lifestyle, and you're chugging along great. You got reusable water bottles. You ditched the paper towels for reusable hand towels or Swedish dishcloths. You've found your vibe in the world of secondhand, and you have a major crush on your Buy Nothing group. You're not perfect, but you've got your green groove on.
Then it comes time to celebrate Little Joey's birthday party, and all the Pinterest-perfect party boards and themed decorations are staring you down and showing up in your dreams. It's the stuff of mom nightmares (ok… maybe that's just me).
Whether the pretty Pinterest pins are your party-planning dreams or your pity party nightmares, first impressions of those Pinterest birthday themes look like they'll take your budding low-waste habits right off the rails. But they don't have to leave you wallowing in your waste. A little creativity goes a long way (as evidenced by our resident decorating diva, Reese Moore, who always seems to find some gorgeously-themed tablescape in her neighbor's garbage on trash day.)
Despite seeming a little counterintuitive, I'm convinced of the old adage that a few guardrails give a boost to our creativity. Too many options overwhelm us. Setting a theme for a birthday party can help direct decision-making and decor if you're struggling with how to execute a cohesive yet low-waste birthday party for kids.
If you're looking for some sustainable birthday party themes for kids, check out this great list of ideas. I've included several ideas for kids with a variety of different interests. Hopefully, a few will resonate with you, and you can create the sustainable birthday party of your green mom dreams.
Artsy Sustainable Birthday Party Themes for Kids
Let's start with the creative geniuses in the room, the ones who can turn all sorts of trash into amazing treasures. I'm sure you know an adult or two in your life who can dumpster dive with the best of them and then whip out some gorgeous room that belongs in a magazine after doing a little sanding, painting, and upcycling. Here are a few sustainable birthday party themes for kids who love a good art session.
Upcycled Art Party
It's the quintessential art-themed sustainable birthday party – upcycling! Encourage creativity and environmental consciousness by hosting an upcycled art party. Provide a variety of recycled materials like cardboard, bottle caps, fabric scraps, and old magazines. Let children unleash their imagination to create unique art pieces or collaborative installations.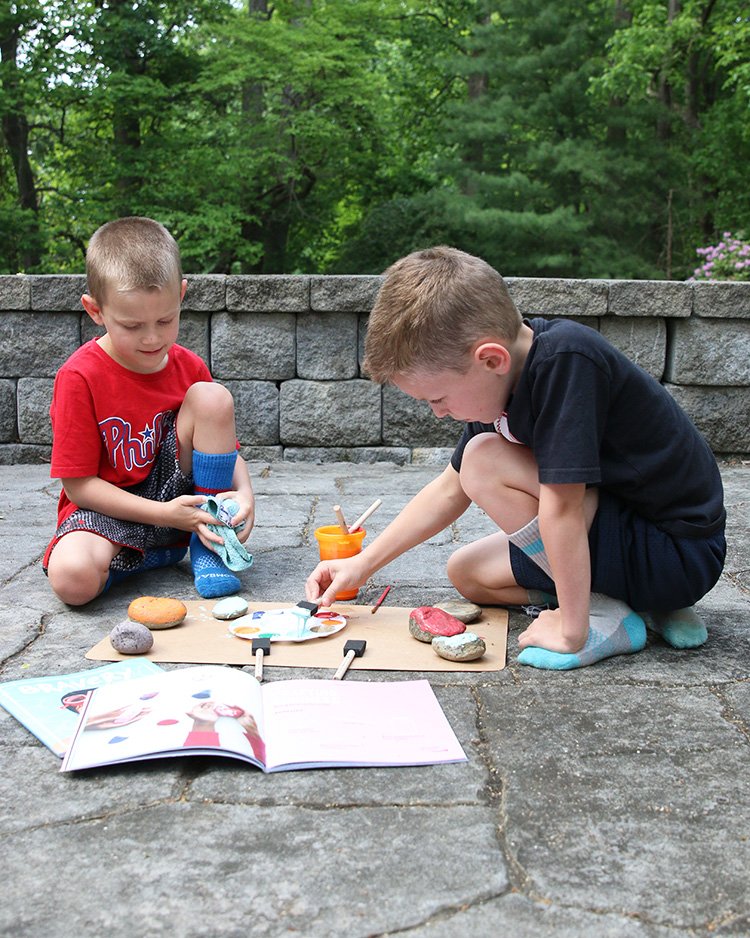 Nature-Inspired Art Party
Embrace the beauty of nature by hosting a nature-inspired art party. Take the party outdoors and provide natural materials such as leaves, flowers, twigs, and rocks. Make leaf prints with non-toxic paint. Paint rocks to decorate a local garden or leave as fun notes for visitors around a local park. Create flower crowns. Or make sun prints with the cyanotype process. Do you remember letting leaves and flowers rest on special paper that turned blue in the sun as a kid? That was so neat!
Sustainable Craft Party
Plan a craft-focused party using sustainable materials. Choose crafts that involve recycled or upcycled items, such as creating jewelry from old buttons or making wind chimes from reclaimed materials. Check out the wind chime made from antique serving ware in this post about upcycled boho garden decor ideas.
The materials don't necessarily need to be repurposed or upcycled. You can also collect materials from thrift shops (many have collections of secondhand art supplies) or ask for items from your Buy Nothing group. Check out this list of ideas to gather sustainable crafting materials for more tips.
Eco-Friendly Pottery Party
Organize a pottery party using eco-friendly materials. Opt for air-dry clay or ceramic materials that are non-toxic and safe for kids to work with. Let them mold and shape their own pottery pieces, such as bowls, vases, or figurines.
Recently, my son needed clay for a school project, so we requested it from our local Buy Nothing group. Two neighbors offered unopened containers of air-dry clay they no longer needed, so ask around before investing.
Natural Dye Party
Explore the world of natural dyes by hosting a natural dye party. Use plant-based materials like fruits, vegetables, or flowers to create homemade dyes. Provide white fabric, yarn, or t-shirts for kids to experiment with different colors and dyeing techniques.
Recycled Fashion Show
Challenge kids to design and create their own outfits using recycled materials. Collect items like newspapers, magazines, fabric scraps, or discarded clothing. Let them showcase their eco-friendly fashion creations in a recycled fashion show.
Sustainable Sculpture Party
Foster three-dimensional creativity by hosting a sustainable sculpture party. Provide materials like recycled paper, wire, cardboard tubes, and other reusable objects. Kids can construct sculptures, mobiles, or kinetic art pieces and then decorate them as their party favors (win-win).
Earth Art Party
Celebrate the beauty of our planet by hosting an Earth art party. Incorporate natural elements like sand, stones, shells, and sticks into art activities. Kids can create sand mandalas, rock paintings, or leaf collages, and learn about the importance of environmental stewardship.
DIY Sustainable Crafts Station
Set up a DIY sustainable crafts station with multiple activity options. Include choices like making recycled paper, designing reusable tote bags, or creating eco-friendly jewelry. Kids can rotate between stations, choosing activities that spark their interest.
Upcycling Workshop
Teach kids about the importance of upcycling and repurposing by hosting an upcycling workshop. Provide materials like old clothes, cardboard boxes, and bottle caps, and guide the children to create new and useful items like jewelry, artwork, or even toys. Kids are so creative when we give them a chance to show up.
Sports-Related Sustainable Birthday Party Themes for Kids
This is my boys' time to shine. They are sports nuts; just about everything in their life revolves around sports in some capacity. Every birthday involves playing sports or doing some high-energy, competitive activity together.
They've made basketball brackets for everyone attending, played big soccer games in our front yard, and regularly bring out the laser tag guns when it's just a few friends. Here are some ideas for sports-themed sustainable birthday party ideas for kids.
Outdoor Sports Tournament
Organize an outdoor sports tournament in a local park or your backyard. Include sports like soccer, basketball, frisbee, or relay races requiring little equipment, or choose a sport for which you already own or can borrow the equipment. (We're not trying to encourage the purchase of a bunch of gear for the party you'll only use a time or two. That pretty much defeats the purpose.)
If needed, guests can bring their own equipment for whatever sports they plan to play. Also, encourage participants to bring their own reusable water bottles, and provide water stations to refill them. Single-use water bottles are just about the worst, but active kids definitely need to stay hydrated.
When we've hosted birthday parties at our house, we offer reusable plastic cups to everyone as well as masking tape and a Sharpie to write their name on their cup so everyone knows which cup belongs to whom. We fill a large jug with ice-cold water, and they're golden for the entire party!
Bike or Skateboard Party
If your child enjoys biking or skateboarding, plan a party focused on these activities. Organize a group bike ride or skateboard session in a nearby park or designated area. Teach kids about bike safety and the importance of using sustainable transportation. They may even be curious to learn about how biking is a regular part of daily commutes and transportation in other parts of the world (not just a fun physical and social activity for leisure).
Nature Olympics
If there's something to win and an element of competition, my boys are game. Call anything a challenge, and they're likely to sign right up. In this case, combine sports with nature-themed challenges. Set up a series of outdoor activities that include eco-friendly games like sack races, obstacle courses, and tug-of-war. Bonus points if you use items you foraged from nature to create the framework for the challenges.
Park or Beach Cleanup and Sports
Combine sports with a community service activity. Start the party by organizing a park or beach cleanup, where kids collect litter and help improve the environment. You could even make it a competition to see who can collect the most pieces, gather a certain number of pieces the fastest, or find specific types of pieces. I'm sensing a beach clean-up BINGO in the works.
Afterward, enjoy playing sports and games in the freshly cleaned area. Bring a game like SpikeBall or a whiffle ball and a plastic bat for a beach-based whiffle ball game everyone can enjoy together.
If you do a clean-up event, be sure to tag @Just1Bag2020 on Instagram. One of our contributors, Sarah Burgess, runs this organization with her family. They coordinate and encourage simple clean-up events for communities and advocate for individuals to do quick litter clean-ups in their own neighborhoods and parks.
Miniature Golf with a Twist
My boys would go nuts for this. (I might have to add this to their summer bucket list sometime.) Set up a miniature golf course in your backyard using recycled and repurposed materials. Use household items creatively to create obstacles, such as cardboard tubes, old tires, or wooden planks. Teach kids about repurposing and recycling while having fun.
Eco-Friendly Sports Crafts
Incorporate a craft activity where kids can make eco-friendly sports-themed crafts. Provide materials like recycled paper, cardboard, or fabric to create items such as team banners, sports-themed masks, or recycled trophy replicas.
Nature-inspired Obstacle Course
Obstacles courses never fail to make any space way more fun! Set up a nature-themed obstacle course using natural elements like tree stumps, fallen branches, and rocks. Incorporate challenges like crawling through tunnels, balancing on logs, or climbing over obstacles.
Be sure to bring a stopwatch! Kids who love sports and have a competitive edge will definitely want to know how quickly they complete the various nature-based obstacle courses.
Sports Equipment Donation Drive
For any of the sports-related birthday themes, encourage your child and their friends to bring gently used sports equipment they no longer use and organize a donation drive as one element of the party. Collect the equipment and donate it to local schools, sports programs, or community centers to promote accessibility to sports for all children. You could even suggest donations to a particular youth sports charity instead of bringing gifts.
Sci-Fi and Fantasy Sustainable Birthday Party Themes for Kids
If your child loves fantasy and sci-fi, you can create a magical and futuristic atmosphere while also minimizing waste. Here are some low-waste birthday party ideas for kids who enjoy fantasy and sci-fi themes.
Create a fantastical ambiance using reusable decorations. Hang up fairy lights, use fabric banners, and set up themed tablescapes with reusable tablecloths and centerpieces. Incorporate elements like stars, spaceships, dragons, or unicorns, depending on the chosen theme.
Fantasy themes are pretty popular right now. I bet you could find some really neat secondhand things in the fantasy theme of your choice on Facebook Marketplace (which saves money and the planet) or in a local swap or gifting group in your community (like Buy Nothing, Freecycle, etc…)
DIY Costume Party
Invite guests to come dressed as their favorite fantasy or sci-fi characters. But here's the susty catch – they can only wear DIY costumes using items they already have or can repurpose. They can bring items to share with others to play dress up or each come dressed in their own costume. Maybe you even have a winner for the best costume at the party.
Favorite Sci-Fi or Fantasy Book or Movie Theme
Choose a specific fantasy or sci-fi book or movie theme and base the party around it. Decorate the party area to reflect the chosen theme and incorporate elements from the story. Encourage guests to bring their own copies of the book or movie to share and discuss. I bet Pinterest has a ton of ideas for sustainable snacks and drinks that would fit into a theme like Harry Potter, Wings of Fire, unicorns, and more.
Sci-Fi Crafts
Provide materials for kids to engage in sci-fi-themed crafts. Set up stations where they can create their own spaceships, alien masks, or futuristic gadgets using recycled materials. Encourage their creativity and imagination while minimizing waste. If you are having trouble gathering enough materials for all guests to make their own creations, ask neighbors or friends to help you collect materials too!
Magical Potions Party
Create a potion-making station where kids can mix colorful and flavorful drinks. Provide reusable glass bottles, colorful straws, and labels for personalized potions. Use natural food coloring or fruit juices to avoid artificial additives.
While it's not exactly a fun fruit drink, check out the DIY witch's brews and potions in this list of low-waste Halloween decoration styling tips. They are so neat and really easy to make with things you already have on hand or can make from purchases at a thrift or charity shop.
Interactive Sci-Fi and Fantasy Games
Incorporate interactive games that align with the chosen fantasy or sci-fi theme. Design a treasure hunt, escape room, or puzzle-solving activity based on the story. Use reusable props and materials instead of disposable ones.
You could do this at home or consider visiting an escape room with your birthday guests. Many escape rooms have fantasy or sci-fi themes. We recently did an escape room with our boys (9 and 11 years old) and another family. The room had a White Walkers theme to it that involved getting out of jail and solving a variety of puzzles related to fantastical creatures.
Digital Party Games
Send out digital invitations featuring fantasy or sci-fi graphics. Use online platforms or mobile apps to play interactive games or trivia related to the chosen theme. This reduces paper waste and adds a modern touch to the party. If you're really looking to go all out, you could even check out video game trucks if they have fantasy games that are suitable for your children and guests.
Virtual Reality Experience
If available, consider incorporating a virtual reality experience that aligns with the fantasy or sci-fi theme. It can add an immersive and futuristic element to the party, allowing kids to explore virtual worlds and engage in interactive adventures.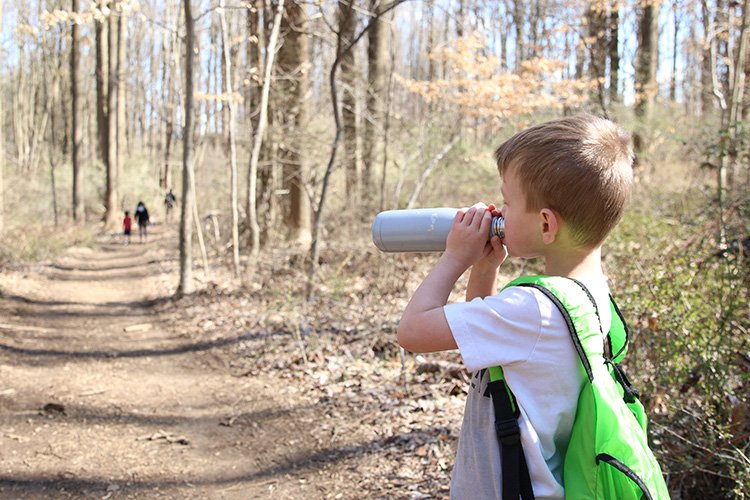 Outdoor Explorer Sustainable Birthday Party Themes for Kids
For kids who love exploring the outdoors, hosting a sustainable birthday party can be an exciting way to celebrate their passion for nature. And of course, fostering a love for the planet and Mother Nature is always a good idea when it comes to sustainable living. Here are some ideas for a sustainable outdoor exploration-themed birthday party:
Nature Scavenger Hunt
Plan a nature-themed scavenger hunt where kids can explore their surroundings, identify plants and animals, and search for hidden treasures. Provide reusable bags or buckets for collecting items and emphasize the importance of leaving nature undisturbed.
You can do this at a local park or green space, but it will also work perfectly well at your own home if you have a bit of outdoor space around your house.
Camping Adventure
Organize a camping-themed birthday party in your backyard or at a local campsite. Set up tents, create a cozy campfire area, and teach kids about outdoor safety and Leave No Trace principles. Encourage activities like stargazing, storytelling, and roasting marshmallows.
Depending on the ages of the guests and your level of comfort, this could be a daytime "camping" session in your backyard or an actual overnight camping trip with a few friends in a nearby camping area.
Nature Crafts
Arrange nature-inspired craft stations where kids can create art using materials found in nature, such as leaf rubbings, pinecone bird feeders, or painted rocks. Use eco-friendly art supplies and emphasize the importance of respecting and protecting the environment.
Outdoor Classroom
Transform the party area into an outdoor classroom where kids can learn about plants, animals, and environmental conservation. Set up educational stations with interactive displays, magnifying glasses, and guidebooks. Invite local nature experts or conservationists to give talks or lead activities. All the kids who love bugs and bees and all the living things in our ecosystem will be all about this!
You know I'm a fan of picture books, and this list of picture books about bugs, bees, and all sorts of pollinators has a bunch of fun options to add to your natural learning fun.
Wildlife Safari
Organize a wildlife safari-themed party by exploring a nearby nature reserve, park, or zoo. Arrange guided tours or nature walks with knowledgeable guides who can teach kids about local flora and fauna. Emphasize the importance of respecting and protecting wildlife habitats.
Planting and Gardening
Engage kids in planting activities and teach them about the importance of gardening and growing their own food. Set up a small garden bed or pots where kids can plant seeds or seedlings. You could even collect repurposed pots (like upcycled yogurt containers) and let each guest plant their own herbs or native flower plants. This fun takeaway is a super sustainable "party favor" that they can plant in a home garden or tend to in the container as it grows.
If you need extra gardening tools so everyone can participate at the same time, ask neighbors to borrow their tools or ask in your Buy Nothing group if people have tools you can borrow before buying something just for the party.
Green Garden Party
Celebrate the beauty of nature with a garden-themed party. Set up a mini-garden where kids can learn about planting, growing, and caring for plants. Have activities like seed planting, flower arranging, or making mini terrariums.
We have a few local flower farms in our area, and this would be such a cool way to incorporate one of those local businesses into the event (not to mention it's a great way to help that flower farm advertise to the parents of the little party guests).
Give Back to Nature
Incorporate a philanthropic element into the party by organizing a nature cleanup or tree-planting activity. Choose a local park or natural area that needs attention and invite party guests to participate. Teach kids about the importance of giving back to nature and preserving the environment.
Sustainable Birthday Party Themes for Kids Who Love Animals
If your child loves animals, hosting a sustainable birthday party that celebrates their passion can be both educational and fun. As a bonus, encourage your child and their guests to bring donations for an animal shelter or wildlife organization. Items like blankets, pet food, toys, or monetary contributions can make a positive impact on the lives of animals in need. Here are some ideas for a sustainable animal-themed birthday party:
Endangered Animals
Focus on endangered animals and their habitats to raise awareness about conservation. Decorate the party area with images of endangered species and create educational displays. Incorporate games, puzzles, and crafts related to endangered animals.
Depending on your budget, you could even give guests a Symbolic Species Adoption kit as their party favor. This is a bit expensive if you have lots of guests. But if you just have a few guests, it could be a fun thing for kids and a way to incorporate a philanthropic element into the party.
Wildlife Sanctuary Visit
Plan a visit to a local wildlife sanctuary or animal rescue center. Arrange for guided tours where kids can learn about different species, their habitats, and conservation efforts. Support sanctuaries that prioritize animal welfare and promote sustainable practices.
Animal-Themed Crafts
Set up craft stations where kids can make animal-themed crafts using recycled materials. Provide templates for making animal masks, creating origami animals, or designing recycled paper animal sculptures. Be sure to use as many recycled and upcycled materials as possible to stick to the theme of sustainability.
Animal Costume Parade
Invite guests to dress up as their favorite animals for a costume parade. Encourage homemade costumes or use face paint to create animal-inspired looks instead of relying on store-bought costumes. Award prizes for the most creative and sustainable costumes.
Nature Documentary Screening
Host a nature documentary screening party, showcasing films highlighting different animal species and their habitats. Choose age-appropriate documentaries that are both educational and entertaining. Serve eco-friendly snacks like popcorn. We've even got a bunch of different popcorn recipes to try that are almost zero waste and totally delicious.
Animal-themed Baking
Bake animal-shaped cookies or cupcakes using organic ingredients and natural food coloring. Decorate the treats to resemble various animals, such as penguins, owls, or lions. Check out this Comprehensive Guide to Zero Waste Baking for Beginners for all sorts of ideas about where to find ingredients and tools for low-waste baking.
Wildlife Conservation Games
Organize interactive games that educate kids about wildlife conservation. Create a game similar to "Pin the Tail on the Donkey" but with a twist, such as "Pin the Horn on the Rhino" or "Save the animal from Extinction" trivia challenges. Include educational messages about animal protection.
Animal Habitat Exploration
Set up stations representing different animal habitats, such as forests, oceans, or jungles. Teach kids about these habitats and the animals that inhabit them through interactive displays, sensory bins, or role-playing activities. Emphasize the importance of preserving these habitats.
Animal-themed Planting
Create a mini herb or butterfly garden where kids can learn about the symbiotic relationships between animals and plants. Provide native plant seeds or seedlings that attract butterflies or beneficial insects.
As party favors, let kids take home a plant for their own garden or a pack of seeds for native flowers that will support the local ecosystem. Don't forget to provide instructions about how to grow the seeds and care for the plants!
Ocean Conservation
Raise awareness about ocean conservation and marine life. Decorate the party area with ocean-themed decorations made from recycled materials. Organize ocean-themed games and crafts, and provide educational materials about protecting our oceans.
Farm-Related Sustainable Birthday Party Themes for Kids
Kids who love animals might also enjoy a farm-themed birthday party. There are lots of options to host parties at farms or even bring the farm to your party. Here are some ideas to create a fun and sustainable farm-themed celebration:
Farmyard Adventure
Organize a trip to a local farm where kids can interact with farm animals and learn about sustainable farming practices. Activities like feeding the animals, collecting eggs, or even milking cows (under supervision) can provide a hands-on experience.
A few years ago, my son attended a party at a local farm. They got to see chickens, cows, and even pet brand-new baby goats that were just a few days old!
Farmer's Market Setup
Create a mini farmer's market at the party venue, featuring local produce and farm-fresh products. Kids can learn about different fruits, vegetables, and homemade goods while enjoying tastings. Encourage guests to bring reusable bags or baskets to shop sustainably.
Animal Petting Area
Create a designated space where kids can interact with farm animals in a safe and supervised manner. Contact local farms or animal sanctuaries to arrange for friendly animals like goats, sheep, or chickens to be present. Educate the children about animal welfare and respect for animals.
Recently, our Director of Science hosted a birthday party for her daughter and rented baby goats for the party. The guests got to play with the goats and loved to have time with the adorable animals.
Hayride Adventures
Arrange for a hayride around the party venue or nearby area. Kids can enjoy the scenic views while learning about farming, local flora, and sustainable land management practices. Provide blankets or picnic baskets for a cozy hayride experience.
Farm Crafts
Set up craft stations where kids can engage in farm-themed art projects. Provide materials for activities like creating animal masks, making paper plate barns, or designing vegetable prints using non-toxic paints. Emphasize the use of recycled and sustainable art supplies.
Tractor or Pony Rides
Offer tractor or pony rides to add an extra element of farm fun. Ensure the rides are conducted by trained staff and prioritize the safety and well-being of the animals involved. Educate children about responsible animal handling and care. This could all be part of a birthday party at a farm where guests can interact with the animals as well if you have such a farm accessible to you.
Sustainable Birthday Party Themes for Kids Who Love Science
A science-themed birthday party combined with sustainability is a fantastic way to inspire curiosity and environmental awareness. Here are some ideas for a science-themed sustainable birthday party:
Eco-Experiments
Plan a series of eco-friendly science experiments that highlight sustainability. For example, create homemade solar ovens to cook snacks, conduct water filtration experiments using natural materials, or demonstrate the power of wind by building and testing small wind turbines. Emphasize the importance of renewable energy and reducing environmental impact.
Although I haven't hosted a birthday party like this, we've definitely created many experiments like this on our sister site, Raising Global Kidizens. Our Director of Science, Jess Purcell, also has lots of experiments on her site about science experiments for kids too, each with an element of sustainability built into the learning experience.
Recycled Robot Building
Encourage creativity and recycling by hosting a recycled robot-building activity. Collect various recyclable materials like cardboard, bottle caps, and empty containers for kids to design and build their own robots. Teach them about upcycling and repurposing while fostering their imagination.
Sustainable Chemistry
Explore the world of sustainable chemistry by showcasing experiments that use safe, non-toxic materials. Perform experiments like making biodegradable plastic using natural ingredients, creating eco-friendly cleaning products, or demonstrating the effects of pH using natural indicators like red cabbage juice.
Check out this cabbage juice experiment from Jess as well as this gummy bear experiment that highlights the environmental impacts of using salt on roadways to help clear snow and ice during winter.
Nature-inspired STEM Activities
Combine science and nature by organizing STEM (Science, Technology, Engineering, and Mathematics) activities with an environmental twist. Set up stations where kids can build birdhouses using sustainable materials, engineer water filtration systems, or design eco-friendly packaging prototypes.
DIY Terrariums
Teach kids about ecosystems and the importance of plants by guiding them in creating their own terrariums. Provide glass containers, soil, rocks, and small plants to assemble miniature ecosystems. Discuss the role of plants in purifying the air and maintaining environmental balance.
Outdoor Astronomy
Take the party outdoors for an astronomy-themed experience. Set up telescopes for stargazing and educate kids about the wonders of the universe. Discuss the impact of light pollution and the importance of preserving the night sky.
Disney Sustainable Birthday Party Themes for Kids
Disney parties are all the rage, but what if we could make them a little bit more sustainable? Here are some ideas for hosting a sustainable Disney-themed birthday party:
Disney Nature Party
Celebrate the wonders of nature with a Disney Nature-themed party. Did you know that Disney has a whole series of nature-themed movies? (I did not…) Choose a Disney Nature film as the central theme and incorporate elements of conservation and environmental awareness. Decorate the party area with images of wildlife, forests, and oceans, and provide educational resources about wildlife conservation.
Upcycled Disney Costumes
Encourage guests to come dressed as their favorite Disney characters using upcycled materials. Host a costume swap or encourage DIY costumes made from recycled fabrics, old clothes, or repurposed items. This promotes creativity while reducing waste from purchasing new costumes.
Sustainable Disney Crafts
Set up craft stations where kids can create Disney-themed crafts using sustainable materials. Provide recycled paper, non-toxic paints, and eco-friendly glue for activities like making Mickey Mouse ears, designing recycled paper crowns, or crafting character-inspired masks.
Don't dismiss how many supplies and crafting tools you might be able to find secondhand. From charity shops to Buy Nothing groups, Facebook Marketplace, and eBay, options to find secondhand Disney art supplies and crafting goodness abound!
Waste-Free Princess Tea Party
Host a princess-themed tea party with a focus on sustainability. Use reusable tea sets, cloth napkins, and real or biodegradable dishware. Serve organic tea, finger sandwiches, and locally sourced snacks. Teach children about reducing single-use plastics and food waste. You can also encourage guests to dress as their favorite Disney characters if they'd like with bonus points for sustainable costumes using things they already have on hand.
Disney Ocean Conservation
Choose an ocean-themed Disney movie like Finding Nemo or Moana as the party theme. Decorate with blue and turquoise colors, shells, and ocean-inspired elements. Organize educational activities and discussions about marine conservation, plastic pollution, and protecting ocean habitats.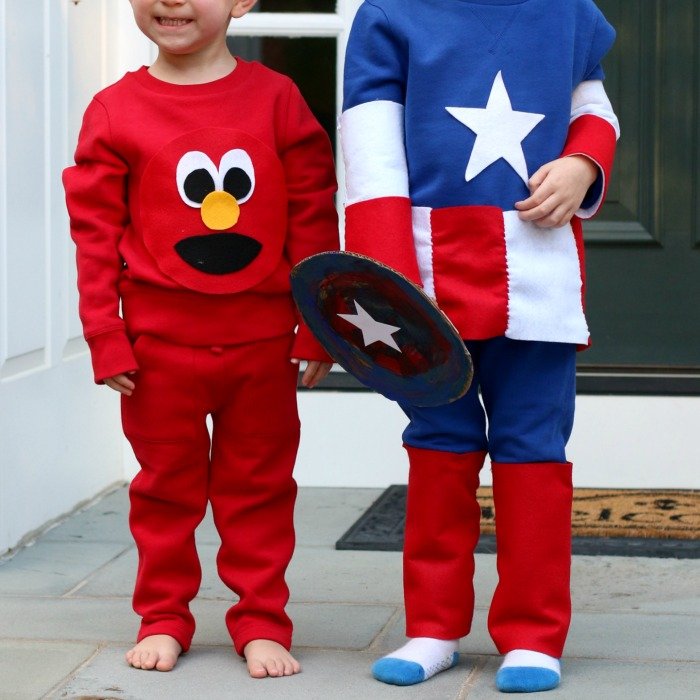 Superhero Sustainable Birthday Party Themes for Kids
Superheros are all the rage. They're great for children of any gender and encourage empowerment for all ages. So many kids go silly for superheroes. Here are some sustainable birthday party ideas with a Marvel or superhero theme.
Eco-friendly Superhero Costumes
Encourage guests to come dressed as their favorite superheroes using eco-friendly and sustainable materials. Host a costume swap or encourage DIY costumes made from recycled fabrics or upcycled clothing. Emphasize the importance of reducing waste and promoting creativity.
Superhero Recycling Challenge
Let kids choose a superpower they'd like to have and become a superhero of their choice. Then organize a recycling challenge game where children can use their superhero powers to sort recyclable materials into the correct bins. After they have sorted all the materials, they can follow up with a sustainable craft to create a tool or weapon to support their superpower using all the repurposed materials they just sorted!
Sustainable Superhero Crafts
Provide eco-friendly craft materials for superhero-themed activities. Let kids design and create their own superhero masks, cuffs, or capes using recycled cardboard, fabric scraps, and non-toxic paints. Encourage them to use their creativity while promoting sustainable practices. Check out this post for more information on ways to find sustainable art supplies that don't break the bank (in some cases, they're even free!).
Superhero Compost Station
Set up a compost station where kids can learn about composting and its benefits. Teach them how to separate food scraps and organic waste. Explain the superhero role of composting in reducing landfill waste and improving soil health.
If you're not a composting expert, we have tons of resources about the basics of composting (and how to do it at home). You can also find more educational composting resources on Raising Global Kidizens, our sister site, that could be fun to play with party guests including this free composting BINGO game.
Sustainable Birthday Party Themes for Kids Who Love Cars and Trucks
For children who love cars and trucks, you can create a sustainable and eco-friendly birthday party that combines their passion for vehicles with environmental consciousness. Decorate the party area with car-themed decorations made from sustainable materials.
Utilize recycled cardboard to create car-shaped cutouts, road signs, or banners. Use eco-friendly balloons or choose reusable car-themed banners and bunting. Here are some sustainable birthday party themes for kids who love cars and trucks.
Solar-Powered Car Races
Organize a solar-powered car race using DIY solar cars made from recycled materials. Provide solar panels, motors, and recyclable materials like cardboard and bottle caps for children to design and build their own solar cars. Teach them about renewable energy while having friendly racing competitions.
Our sister site, Raising Global Kidizens, has a really neat workbook all about solar power and how it can help the planet. It could be a great addition to activities at a party about solar-powered cars and how we can use energy from the sun.
Recycled Racetrack
Create a racetrack using recycled materials like cardboard or reclaimed wood. Design a course with twists, turns, and obstacles for kids to navigate their toy cars or remote-controlled vehicles. Kids can make their own toy cars from a variety of materials or use toy cars they already have. Emphasize the importance of recycling and reusing materials.
DIY Traffic Signs
Provide materials for kids to create their own traffic signs using recycled cardboard, paint, and markers. Let them design and decorate signs with messages about sustainability, road safety, or environmental awareness. Use these signs to decorate the party area or incorporate them into games. Isn't this such a fun idea? They could even create their own little town with roads using chalk on a driveway or sidewalks and set the signs around their roadways for fun.
Upcycled Tire Planters
Repurpose old tires as planters to create a car-themed garden area. Paint the tires with eco-friendly paint and fill them with soil and plants. Discuss the importance of upcycling and reducing waste while teaching children about the benefits of plants for the environment.
So there you have it – a whole bunch of ideas for sustainable birthday party themes for kids. Hopefully, a few of them will resonate with you and your guest of honor. Got anything to add? If you have other ideas, I'd love to hear them in the comments!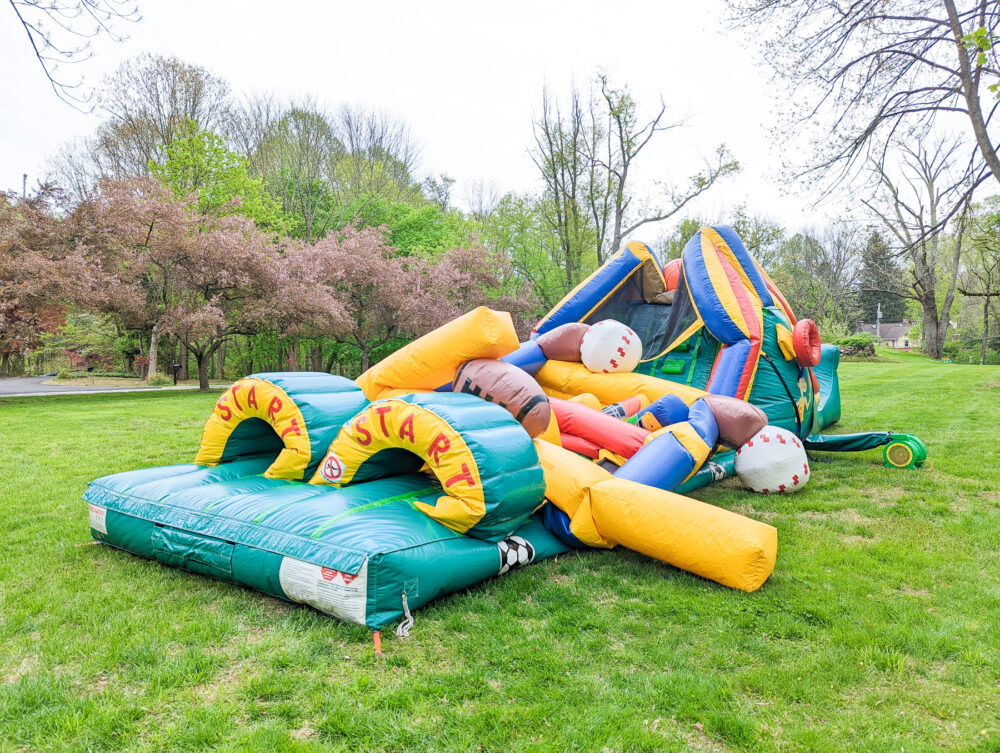 If you like sustainable birthday party themes, you might also like
10 Thoughts on Simplifying Kids' Birthday Parties
Simple Recyclable DIY Birthday Cake Decorations
How to Reuse Old Books to Make Homemade Cards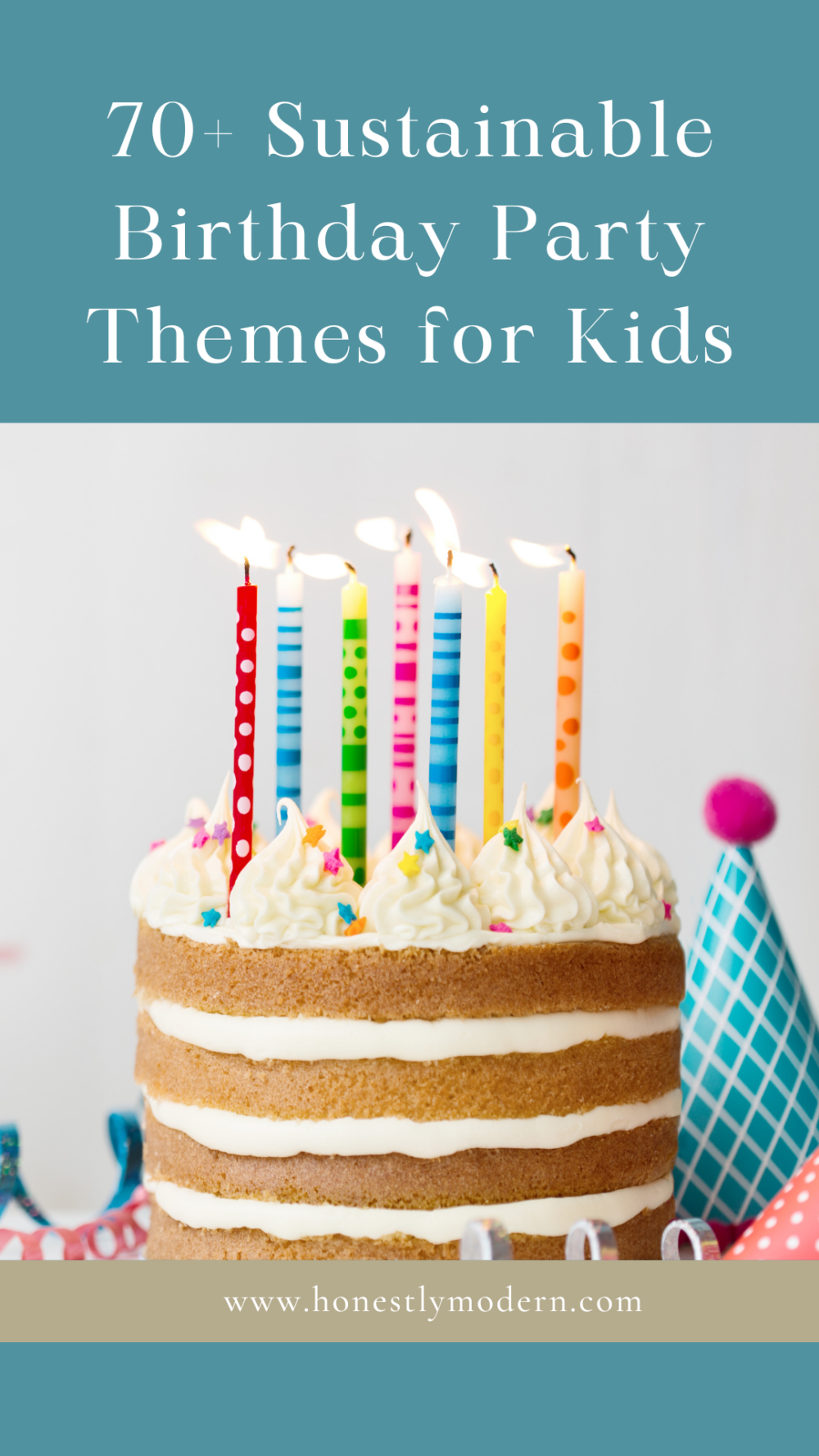 About The Author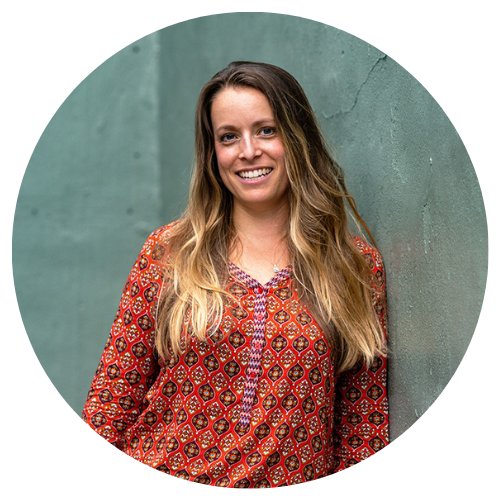 Jen Panaro
Jen Panaro, founder and editor-in-chief of Honestly Modern, is a self-proclaimed composting nerd and an advocate for sustainable living for modern families. In her spare time, she's a serial library book borrower, a messy gardener, and a mom of two boys who spends a lot of time in hockey rinks and on baseball fields.
You can find more of her work at Raising Global Kidizens, an online space to help parents and caregivers raise the next generation of responsible global citizens.