Simple Recyclable DIY Birthday Cake Decorations
For your next birthday party, make your own cake and some DIY decorations for a totally doable (almost) zero waste cake.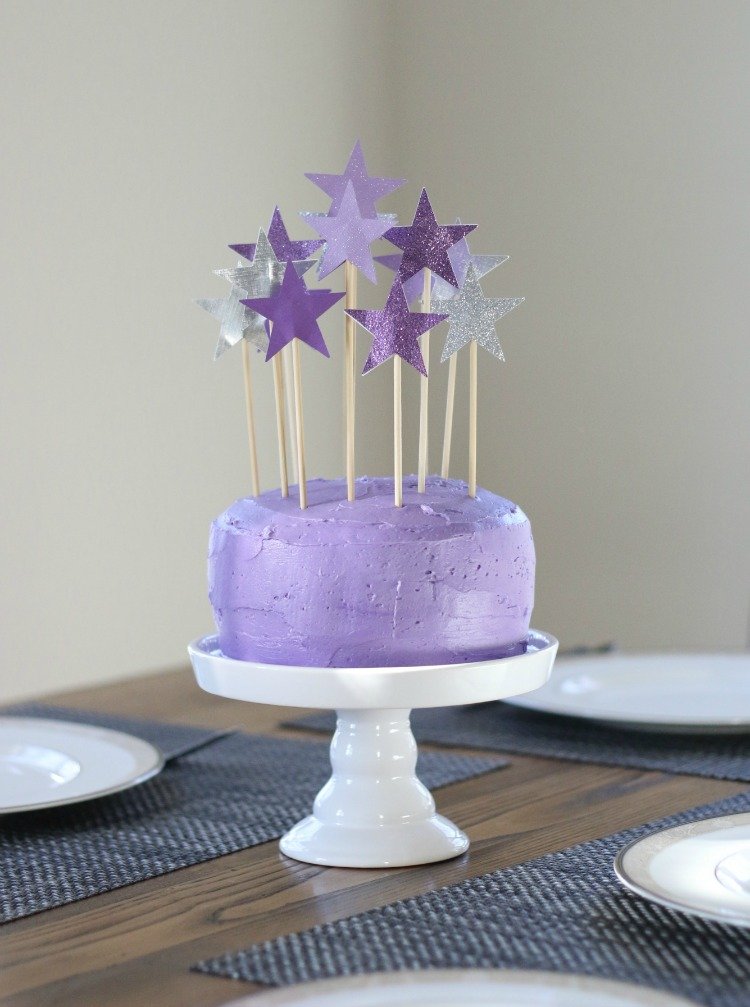 Last weekend, we celebrated a milestone birthday, and I was in charge of making the cake. I love to bake, and I enjoy getting creative with some simple decorations, but I don't necessarily have time for major investments in decor.
For decorating the cake, I choose a minimalist design with simple frosting and a handful of DIY stars on skewers. The skewers have been collecting dust (in a bag) in the back of my cabinet for basically forever, so I was pumped to put them to good use.
The boys helped me make the stars from cardstock. After punching the stars out of paper with a star shaped puncher, we glued the stars together on three points. We let the glue dry, inserted the skewers between the two open points, and glued the two remaining points together.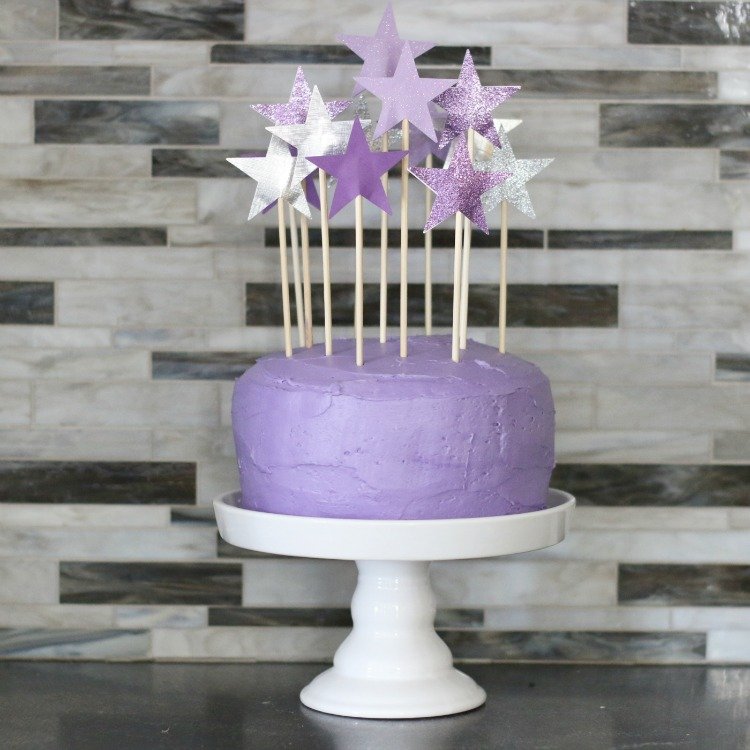 We needed to cut down the skewers to make them short enough to stick into the cake at various heights. It's important to keep the stars at different heights because it makes the design much more balanced.
We saved the stars to reuse another time. I love that they are small and store easily so I don't have to keep track of or make space for bulky decorations. Even if we didn't want to keep them, they are recyclable so we don't create any extra trash.
Our zero waste practices aren't all or nothing. The boys love balloons and we never have them. (I actually have concerns about the safety of latex balloons around kids, so they really never have them). This time, however, we bought two small bunches to celebrate the big birthday and the Eagles playoff game we watched together to make the party feel a little more special.
I know balloons are not consistent with zero waste principles, but I'm all about balance and doing our best to make a difference while still leaving space for reasonable indulgences on occasion. Zero waste most of the time is much better than zero waste never.
We're still eating leftover cake and the balloons continue to bring joy hanging out on our fireplace mantel.
Do you have any simple zero waste DIY party decor ideas? We have a couple more parties coming up, so I'm all ears!
P.S If you're interested in the recipes, it's the same cake and frosting I used for these delicious cupcakes.