13 Sustainable Ways To Use the Library During the Summer
Have you finished your summer bucket list yet? Consider these ways to use the library this summer to have a truly sustainable summer without sacrificing any fun!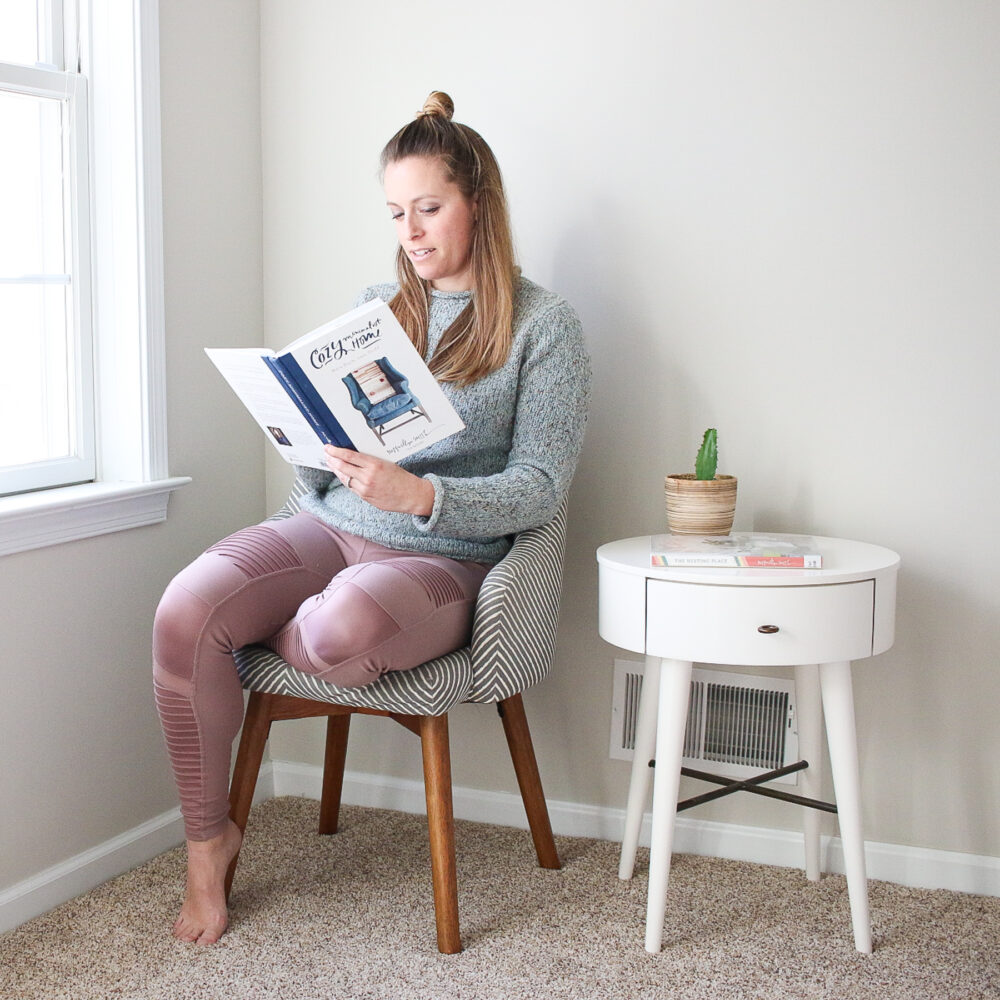 I'm a giant fan of the library year-round, but I know most local libraries are especially busy during the summer. Parents and caregivers bring their kids into the library for summer enrichment programs, to borrow all the books for summer reading school requirements, and sometimes just to catch an air-conditioned break from the heat.
The library and all it has to offer are a simple and accessible means to a sustainable summer. (And I suspect no one is complaining about free.)
When I shout from the rooftops about how much I love libraries, I often hear from people that they're not quite sure how to use their libraries. If that's you, just ask your librarian! They have years of training and experience specifically to help everyone in the community find the piece of the library that fills their heart and their mind.
Related Reading: Libraries are More Than Books series
13 Sustainable Ways To Use the Library
Before you head over to borrow a book or a board game or try out one of their many programs, here are a bunch of ways to use your local library to have a more sustainable summer.
Attend an Outdoor Program
So many libraries have outdoor programming during the summer. Our local library periodically hosts a musician that holds concerts for young kids. They've been such a smashing success that upwards of 50 or 60 people attend each session. Not only is it a great way to expose kids to music and spend time outside, but it's also a nice break for caregivers to sit back and relax while someone else entertains their little ones.
Join a Summer Reading Challenge
Check out a towering stack of books, load up on audiobooks, and join a summer reading challenge. Gamifying reading can help you and your family spend more time reading this summer. Track your reading using something like the summer reading chart from Everyday Reading and participate in the Summer Reading Challenge at your local library (most have them). Or check out the Summer Reading Challenge co-hosted by Bookshop.org and Libro.fm, both of which have great resources for books and audiobooks that support independent bookshops.
Related Reading: Learn more about Bookshop.org and Libro.fm, awesome alternatives for purchasing books and supporting local, independent bookstores.
Host a Collection Drive
With a bit more time available during the summer, work with your kids to host a collection drive if the library will let you use their site as a collection place. For a few weeks, we collected shoes for Soles4Souls, and it was a huge success (almost too big, but we managed).
We collected several hundred pairs of shoes to donate to those who needed them, and the library was a central location for many people to bring their abundance of shoes that needed a new home. You could host something similar for food, toiletries, or other items in high demand in your community.
Borrow Books and Read Outside
Peruse the shelves and find a few books to take outside with you. Reading outside is a perfect summer activity. Check out this handful of ways to read outside and soak up some sun.
Create Your Own Field Trip Day
Many libraries have free museum passes to a variety of local museums. Our library system also lends out nature backpacks filled with tools to explore local outdoor green spaces. Some libraries even have a library of things where you can borrow all sorts of tools, toys, and other tangible goods other than books. See what's available at your library and make a summer field trip day out of free library resources.
Try a Craft Workshop
Check if the library offers craft workshops or art-related activities during the summer. Attend these sessions where kids can engage in hands-on creative projects while learning new skills. Most libraries operate on pretty tight budgets, so it's likely they'll be using sustainable and repurposed materials to stretch their summer programming budgets.
Our local library has some in-person craft programs for kids during the summer. They also have a take-home craft each month that kids can pick up when they stop by the library and bring home to finish on their own time. This past month, the craft used simple materials from the recycling bin like empty paper towel rolls.
Sign up for a Coding Workshop
Many libraries host coding workshops or coding clubs for kids. These programs teach basic coding concepts through fun and interactive activities. It can be an engaging way for your kids to learn computer programming while having a great time.
Ask about STEM Kits and Activities
Inquire if your library offers STEM (Science, Technology, Engineering, and Mathematics) kits or activities that you can borrow. These kits often include materials for hands-on experiments or building projects, which can enhance their interest in STEM subjects.
Our library system lends out things like nature packs (called Park Packs) that you can use to explore the outdoors. Each pack has a different theme like trees or bugs. They're pretty neat and have a bunch of interesting tools and resources that offer kids hands-on learning and adventure.
Attend Storytime and Puppet Shows
Attend storytime sessions at the library, where librarians read aloud engaging stories to children. I remember a puppet show truck perusing around our neighborhood as a kid and showing up at local parks on certain days each week. Children's librarians often hire entertainers like this during the summer to visit the library and provide free shows for partons.
Check your local library's website or social pages for dates and times for shows. Our library has at least one show or storytime every week, many of which are outdoors, so you can enjoy the warm weather and there are no limits on the number of attendees.
Consider a Fun Research Project
Encourage your kids to choose a topic of interest and guide them through researching it at the library. They can learn valuable research skills, utilize various resources, and present their findings creatively.
I'd be lying if I said this was something my boys would get excited about; it's not really their jam. But for some kids, this could be a really cool thing to do over the summer. They could take a deep dive into some topic that was of particular interest to them.
Borrow from Seed Libraries
Some libraries have established seed libraries, allowing patrons to borrow seeds for planting in their gardens. People can borrow seeds, grow plants, and return seeds from their harvest, fostering community engagement, sustainable gardening, and biodiversity.
If you have a green thumb and want to share it with your kids, this is such a cool way to try growing new flowers and edibles in your garden without investing in all sorts of unusual seed packs. If they are available, be sure to look for seeds for species that are native to your area and that provide good benefits to the food web. Growing ecologically useful plants can have a big impact on our local ecosystems right in our own yards with our own resources and sweat equity.
Check out the Library of Things
In an effort to provide more than just books, some libraries have expanded their collections to include non-traditional items. This may include musical instruments, sports equipment, board games, cooking utensils, beach toys, landscaping equipment, or even tools that patrons can borrow for short periods. Our library is working on starting this, though they haven't launched it just yet.
Before buying new things this summer, see if your library has a collection that might include what you already need. If you're headed to the beach, see if they have beach toys you can borrow. If you're working on a landscaping project, consider if they might have that tool you need just for a few hours before buying it new. It not only reduces the consumption of new things, but it also saves you money! That's always a win.
Support Community Gardens
Libraries are increasingly establishing community gardens on their premises. These gardens serve as green spaces where community members can come together to learn about gardening, grow produce, and promote sustainability. Consider volunteering to help maintain the garden, especially in the summer months when all the plants are growing like crazy and weeds are ever-present.
Our library doesn't have a community garden, per se, but they do have a landscaped space in front of the library that gets a little unruly from time to time without proper attention. They recently started a volunteer garden club that helps weed and care for the area to prevent it from getting out of control. This is a great way to give back, learn some new skills, enjoy some time outdoors with fellow community members, and move your body!
I'd love to know if you have other ideas for sustainable ways to use the local library this summer. Share them in the comments so more libraries can try out similar programs.
If you like this post, you might also like
Peace by Piece | Summer Dresses
6 Fun Ways to Avoid Summer Brain Drain
70+ Creative Sustainable Birthday Party Themes for Kids
About The Author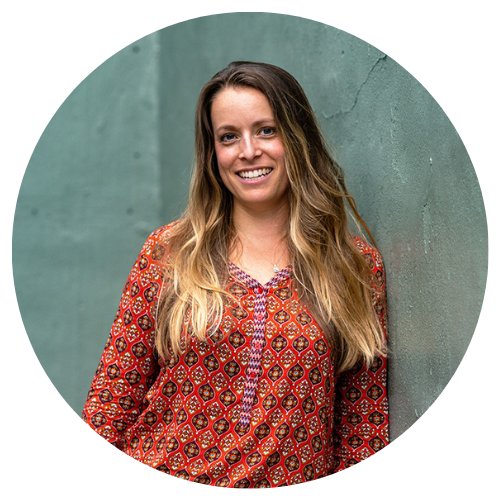 Jen Panaro
Jen Panaro, founder and editor-in-chief of Honestly Modern, is a self-proclaimed composting nerd and an advocate for sustainable living for modern families. In her spare time, she's a serial library book borrower, a messy gardener, and a mom of two boys who spends a lot of time in hockey rinks and on baseball fields.
You can find more of her work at Raising Global Kidizens, an online space to help parents and caregivers raise the next generation of responsible global citizens.