50+ Sustainable Date Ideas: Eco-Friendly and Romantic Activities for Couples
Looking for some sustainable date ideas for your and your partner? Check out this list of eco-friendly date ideas fit for any time of year.
About once a month, my husband and I each take a day or two off work to spend time together while our boys are at school. Sometimes we head out for adventures and other times we work on house projects or other to-do list items that have been getting ignored for far too long. Our lingering house projects probably aren't that interesting, let's focus on the time we have for dates while our boys are at school.
Lately, our daytime adventures have often included hiking (as I work on my 40 Hike Challenge to celebrate my 40th birthday). But I also thought it would be neat to check out some of the museums and public gardens in our area, especially those for which we can get free passes from our public library. Did you know that lots of public libraries have museum passes available for patrons to borrow?
As I set out to jot down some items on this list and brainstorm for a future date, I thought others might be interested in some sustainable date ideas too! So here I am, sharing my ideas with the world in hopes that you like some of the eco-friendly date ideas too and will enjoy spending time with your significant other in a way that benefits Mother Nature.
Eco-friendly Date Ideas Becoming More Popular
Sustainable date ideas are becoming increasingly popular among couples who are looking for ways to reduce their environmental impact while still enjoying quality time together (and not just around Valentine's Day). These eco-friendly date ideas not only help to reduce waste and promote sustainability, but they can also be a lot of fun and create lasting memories.
Younger generations increasingly care about the future of the planet (which makes sense given that they will be living on it longer than our older parents and neighbors). And as they age and start dating, so grows the interest in dates that don't destroy the planet. I'm here for it!
From hiking and biking to visiting local farmers' markets and volunteering for environmental causes, there are countless ways to enjoy sustainable dates. Couples can also consider making their own DIY gifts or enjoying a zero-waste picnic in a nearby park. By choosing sustainable date ideas, couples can show their commitment to the environment and each other, while also exploring new and exciting experiences together.
Whether you're a long-term couple looking to try something new or a new couple looking to make a positive impact, there are plenty of sustainable date ideas to choose from. By incorporating eco-friendly practices into your dates, you can create meaningful connections while also doing your part to protect the planet.
50+ Sustainable Date Ideas for Couples
Looking for some eco-friendly date suggestions to enjoy with your significant other? Here are more than 50 eco-friendly date ideas that are fun and memorable. I've included ideas for sustainable dates throughout different seasons, some that are more expensive and others that are free, and many that you can find close to home (so you can spend the most time together and less time driving around town).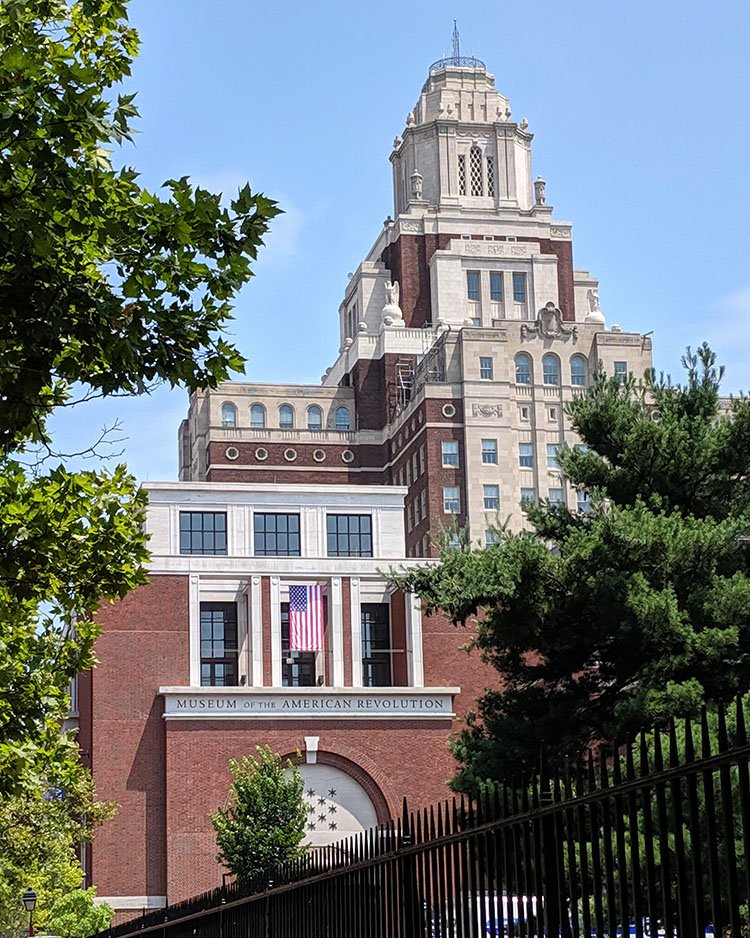 Sustainable Date Ideas From Local Library Resources
I know it's an odd place to start, but why not plan a few dates around resources you can borrow from your local library? It's a fun way to spend time with your partner and get to know what your library has to offer beyond books. And you know I'm a big fan and advocate of local libraries, so I'm happy to promote all that they offer to everyone in the community! Here are a few ideas for sustainable dates planned around library resources.
Visit a local museum with free museum passes. Many libraries offer a collection of free museum passes for local museums that you can borrow for a few days. Our library offers free access to about 10-15 different museums including local gardens, history museums, art museums, and more.
Attend a library program together. Libraries have all sorts of programs from education lectures to yoga classes to art classes. Check out the library's calendar of events and find a class that suits both of your interests (or maybe pick one for each of your interests and make it two separate dates).
Host a book club date night. Borrow two copies of a book you and your partner are both interested in. Then read it together and discuss it over a glass of wine or cup of tea.
Make your own cooking class. Borrow a cookbook from the library and try out a new recipe together. You could even make it a competition to see who can cook the best meal.
Go on a local scavenger hunt. Borrow a map or guidebook from the library and plan a scavenger hunt around your city or town. This seems like such a fun way to learn more about the unique aspects of where you live that most locals don't ever take the time to enjoy.
Play board games or do a puzzle together. Borrow a board game or puzzle from the library and spend an evening playing together. A growing number of libraries offer board games and puzzles to borrow. Pick something you've never played and dive into it together. Just be sure not to lose any pieces!
Series of Sustainable Date Ideas Around a Theme
Sometimes, I think it's easiest to be creative when we have some guardrails around the goal. Consider planning a series of sustainable dates around a specific theme. For example, because I am working on a 40 Hikes Challenge to celebrate my 40th birthday, many of the recent dates my husband and I have done include an element of hiking. The sustainable date theme could be a variety of things based on your interests, where you live, and the season of life in which you're in.
Foodie dates: Plan a series of dates around trying out new farm-to-table restaurants, attending local food festivals, or cooking together at home using seasonal ingredients.
Outdoor adventure dates: Plan a series of dates around hiking, biking, camping, or kayaking in your local area. You could pick one of those types of adventure and do it in several different places or go on a series of dates doing one of each of those types of activities. This is such a neat way to learn more about where you live from a totally different perspective than driving.
Arts and culture dates: Plan a series of dates around visiting local museums, attending concerts or theater performances, or taking art classes together. Bonus points if you get to and from the dates using bicycles or public transportation!
History dates: Plan a series of dates around visiting historical monuments, taking walking tours of your city, or attending lectures or workshops on local history. Don't forget that your local library might have free museum passes for some of these historical sites. You could also incorporate hiking into these types of dates by visiting recognized historical monument sites in and around where you live.
Sports dates: Plan a series of dates around attending sporting events, playing sports together, or watching sports documentaries at home. My husband is a big sports fan – watching and playing – so this would be right up his alley. If you want to avoid expensive professional sporting events, consider minor league games. There are tons of sports to play, and pickleball is becoming increasingly popular (in part because it's something beginners and seasoned athletes can play together).
Travel dates: Plan a series of dates around exploring new places in your local area or taking day trips to nearby cities or attractions. Check out smaller downtowns outside of your major metropolitan downtown if you live in the city or suburbs.
Wine and beer dates: Plan a series of dates around visiting local wineries or breweries, attending beer or wine tastings, or hosting your own wine or beer tasting at home. You could even do a short bar crawl if you have enough in your area. Just be sure to drive safely or get a designated driver if needed.
Volunteer dates: Plan a series of dates around volunteering together at local charities or community organizations. This can be volunteering through more formalized events like Habitat for Humanity home-building or less formal events like garden clean-up at a local community organization. I am on the board of our local library and we can always use help keeping our green spaces clean and well-kept.
Wellness dates: Plan a series of dates around practicing yoga, meditation, or other wellness activities together, or attending wellness retreats or workshops.
Educational dates: If you're the intellectual or constantly curious type, plan a series of dates around attending lectures, classes, or workshops on topics that interest you both, such as science, technology, or politics. You might find these at your local library, on Eventbrite, or through organizations like museums, historical societies, and civic organizations.
Related Reading: 6 Active Outdoor Weekday Date Ideas
Summer Sustainable Date Ideas
Sustainable dates with your partner in the summer can be an incredibly fulfilling experience. Not only do they allow you to spend quality time together, but they also give you the chance to explore the natural world around you while making a positive impact on the environment. Imagine hiking to a secluded spot, enjoying a picnic made with locally sourced, organic ingredients, and watching the sunset over the horizon. By choosing sustainable activities, you and your partner can create unforgettable memories while also doing your part to protect the planet for future generations.
Go for a bike ride together and explore your city or town. Ride your own bikes or rent them through a city ride-sharing program. Get some exercise and fresh air while exploring your area from a new perspective and in an eco-friendly way. You could take a leisurely ride through the park, a more challenging trek on bike trails through the countryside, or even opt for a mountain biking adventure through more aggressive terrain. Bonus points if you can rent a tandem bike in your community. Biking is such an awesome way to limit carbon emissions.
Have a picnic in the park with reusable containers and utensils. If they are accessible, choose locally sourced, organic foods for your zero-waste picnic (a low-waste picnic is a great option too – progress is better than perfection!). Bring along your own utensils, containers, and cloth napkins so you don't create excess waste. Don't forget to compost any leftovers (you know that's my jam).
Take a swim in the ocean or a nearby lake. Enjoy this low-impact fitness activity that doesn't require any additional resources or equipment. Head to a local beach in your community (props to you if you can get there walking or on a bike). Once you arrive, there is no extra transportation, equipment rentals, or disposable items, so it's a great way to really connect with water, one of the most powerful elements of the natural world and the backbone of life, while also connecting with each other.
Stargaze on a clear night and enjoy the warm weather. Escape the everyday hustle and bustle and immerse yourself in the beauty of the night sky. Whether you're lying on a blanket in a park or sitting around a campfire in the wilderness, stargazing offers a chance to connect with nature and appreciate the vastness of the universe while sharing stories with your partner in a peaceful and romantic setting. And if you're like me, be sure to bring the natural bug repellent or you'll become a mosquito meal all too quickly.
Visit a botanical garden. Enjoy the beauty of nature while learning about local flora and fauna at a nearby botanical garden. Some of these gardens have entrance fees or may require reservations, so be sure to check their website. Also, your library may have free passes to some of these gardens, so check with your library before purchasing tickets to see if they can save you some money.
Visit a farmer's market. Support local farmers and reduce your carbon footprint by purchasing fresh, locally-grown produce at a local farmer's market. It's a great way to focus on eating seasonal food (which often has a local carbon footprint) and supporting local farmers and artisans.
Go for a hike. Explore the natural beauty of your local area on a sustainable and eco-friendly hike. Here are a bunch of ways to find local hiking trails in your area. A hike can be short and simple or long and arduous; do what works best for you. State and regional parks are awesome places to find great hiking trails that are often not very busy.
Rent a kayak or canoe. Explore local waterways and appreciate the beauty of the natural world from a different perspective with a sustainable and eco-friendly kayak or canoe rental.
Enjoy a refreshing ice cream cone. Visit your favorite local ice cream shop and grab a cone of ice cream. It's entirely zero waste (unless you get a napkin or a wrapper, and you can usually compost those).
Fall Eco-Friendly Date Ideas
Fall is my favorite season. I love the crisp feeling in the air and the rich colors of the leaves. I'm a big fan of layering up to stay warm as the weather cools. Here are some fun eco-friendly date ideas for fall that make the most of the special facets of the season.
Go apple picking at a local orchard. Visit a local orchard and pick your own apples, then use them to make a sustainable and delicious apple pie or dried apple chips at home. Apple picking in the fall is a little cliche, but that's because it's also pretty neat (and u-pick produce is a great way to choose seasonal produce and reduce waste around what you eat).
Visit a pumpkin patch and paint or carve pumpkins. Stop by a local farm and pick out your own pumpkins. Use them to decorate your home for the fall season. Choosing local pumpkins helps reduce the carbon footprint from the transportation of heavy pumpkins from faraway farms, and it's always great to support local farmers. You can carve the pumpkins or even paint them if you prefer. Be sure to non-toxic paint so you can compost them after the season (way too many pumpkins end up in landfills every year and it's such a waste!)
Attend a fall harvest festival. Enjoy music, food, and other fall activities while supporting local vendors and artists.
Go for a fall foliage hike. Enjoy the beauty of the changing leaves while getting some exercise and fresh air. This could also be a great time to take a few photos for your holiday card if you're feeling ambitious. The rich colors of fall leaves are so beautiful in photos.
Have a sustainable and eco-friendly Halloween. Plan a sustainable and eco-friendly Halloween celebration, using recycled decorations, organic treats, and sustainable costumes.
Enjoy a night around a bonfire. Gather around a sustainable and eco-friendly bonfire with your partner and enjoy some s'mores and hot cocoa. Consider using fallen wood from your area instead of buying wood from a big box store or grocery store if it's available to you.
Have a movie night. Cozy up at home with a sustainable and eco-friendly movie night, complete with organic snacks and drinks. Popcorn is always a fun, low-waste snack and the bulk section at some grocery stores is a gold mine for movie night snacks too!
Take a sustainable cooking class. Learn how to cook sustainable and organic fall dishes together with a cooking class. You can focus on simple cooking techniques or try something that works well for a candlelit romantic dinner.
Take a nature walk. Enjoy a leisurely walk through a local park or nature reserve, taking in the sights and sounds of the natural world around you.
Visit a haunted house. Get into the Halloween spirit by visiting a sustainable and eco-friendly haunted house or ghost tour. Haunted houses are not my jam, so I'll skip this one. In Philadelphia, we have an especially spooky haunted house at the Eastern State Penitentiary Museum. I can promise I will NOT be visiting that during the evening (though I'd love to go during a non-Halloween daytime tour). But if spooky is your thing, this could be such a fun sustainable date idea!
Host a sustainable and eco-friendly Thanksgiving. Plan a sustainable and eco-friendly Thanksgiving dinner together, using locally sourced, organic ingredients. If you are vegetarian or vegan, you can swap out the turkey for a vegetable main dish. And be sure to choose low-waste table settings; we have a few you can check out that are stunning!
Visit a sustainable farm. Learn about sustainable and organic farming practices by visiting a local farm that promotes eco-friendliness and sustainability. The fall could be a great time to visit during harvest seasons when so many crops are nearly ready to go. Take a hayride while you're there for a simple way to enjoy the beauty of the fall season.
Take a fall foliage train ride. Trains are underrated. They are often relaxing and cozy, especially as they roll through the countryside. Enjoy the beauty of the changing leaves from the comfort of a sustainable and eco-friendly train ride.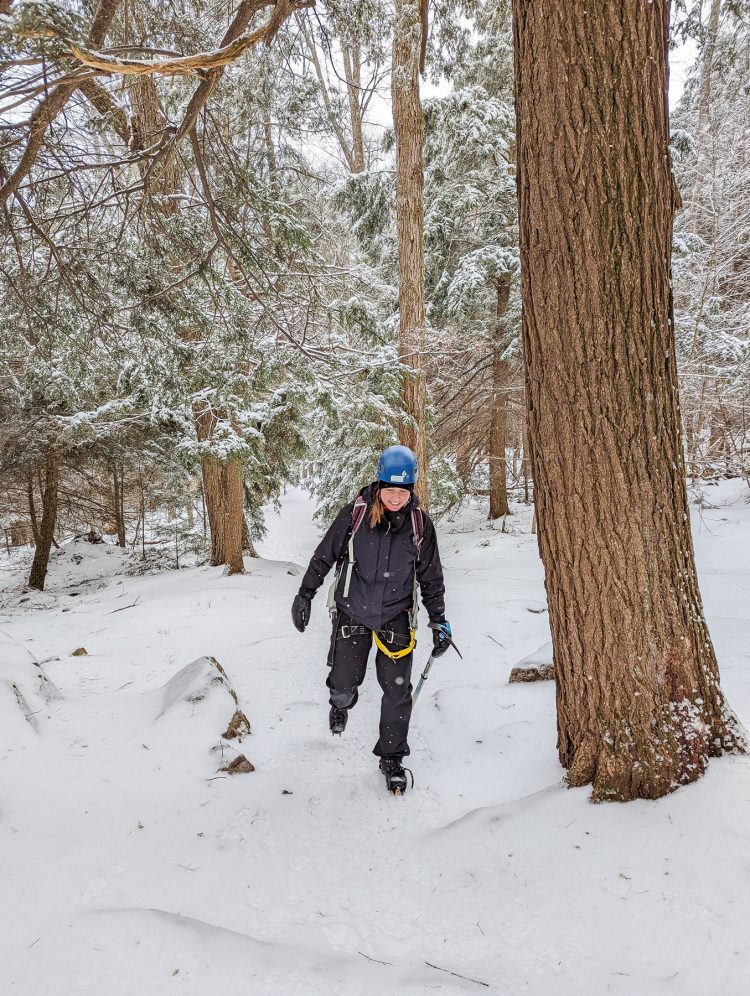 Winter Sustainable Date Ideas
Sometimes the cold weather makes you want to just hunker down, but there are a lot of fun date ideas even in winter. Of course, you can stay indoors but there are also lots of cold-weather date ideas. Check out this list (that's definitely not exhaustive) of sustainable date ideas for winter that include outdoor and indoor date ideas.
Take a dance class together and learn a new skill. You could try a ballroom dance class or something more modern. It's a fun way to get some exercise and try out a new skill (or practice it if you're already a dancing diva).
Volunteer at a local shelter or food bank. You can do this in any season, but many food banks receive an abundance of donations in the winter around the holiday season. See if you and your significant others can provide help processing all the extra donations when it's cold outside and perfect for an indoor date.
Attend a sustainable art exhibit. Check out a sustainable art exhibit that showcases eco-friendly and recycled materials. This is a great way to support local artists and learn about sustainability in the art world.
Go ice skating. Enjoy a romantic and sustainable ice skating date at a local rink or outdoor skating area. Many small downtown areas and local gathering places are adding ice rink installations to their spaces. In our community, it doesn't get quite cold enough for an ice rink so they installed a Glice Rink (synthetic ice) for the community to use throughout the winter. Grab a warm drink from a local shop after skating together.
Take a winter hike. Bundle up and take a winter hike through a local park and enjoy the nature trails to enjoy the beauty of the winter season. You could even consider a guided ice hike with your partner. A couple of years ago, I did this with some friends and it was so cool!
Visit a sustainable Christmas market. Check out a sustainable Christmas market that features eco-friendly and locally sourced gifts and decorations. When we lived in Chicago, they had a huge Christkindle market in the city. Where we live now, they have a great holiday gift market for local vendors to offer their wares to the community. Last year, we found the perfect homemade gift for my mother-in-law. Hopefully, she liked it as much as we did.
Have a sustainable and eco-friendly hot chocolate date. Make hot chocolate from scratch using organic and fair-trade ingredients, and enjoy it together by a cozy fire.
Go stargazing or look for Aurora Borealis. Bundle up and head out to a dark sky location to enjoy the winter night sky and the stars. Depending on where you are, you might be able to see the Northern Lights!
Have a sustainable and eco-friendly holiday baking day. Spend a day baking holiday treats together using organic and locally sourced ingredients. You can give the treats to friends or share them with co-workers if you prefer not to eat them all yourselves. Alternatively, freeze them so you can enjoy them for many months into the future without them spoiling or getting stale. Be sure to use sustainable baking ingredients when you can and check out these tips for low-waste Christmas cookies.
Go on a snowshoeing adventure. Rent or borrow snowshoes and explore a local park or nature reserve on a sustainable and eco-friendly snowshoeing adventure. This is such a neat way to see an area that you may not get to explore without the special shoes. Walking is such a more intimate way to see a natural space relative to driving in our cars.
Have a sustainable and eco-friendly game night. Plan a sustainable and eco-friendly game night at home, complete with organic snacks and cozy blankets. Charcuterie boards are one of my favorite ways to create gorgeous snack boards using up the leftover odds and ends in our cabinets.
Visit a sustainable winter wonderland. Check out a winter wonderland that features eco-friendly and locally sourced decorations and activities. Growing up in a cold climate, we had many events that hosted Ice Castles and ice sculpture competitions.
Attend a winter solstice celebration. Check out a sustainable winter solstice celebration that features eco-friendly and locally sourced food, music, and activities. You can attend a public event or create your own way to celebrate at home.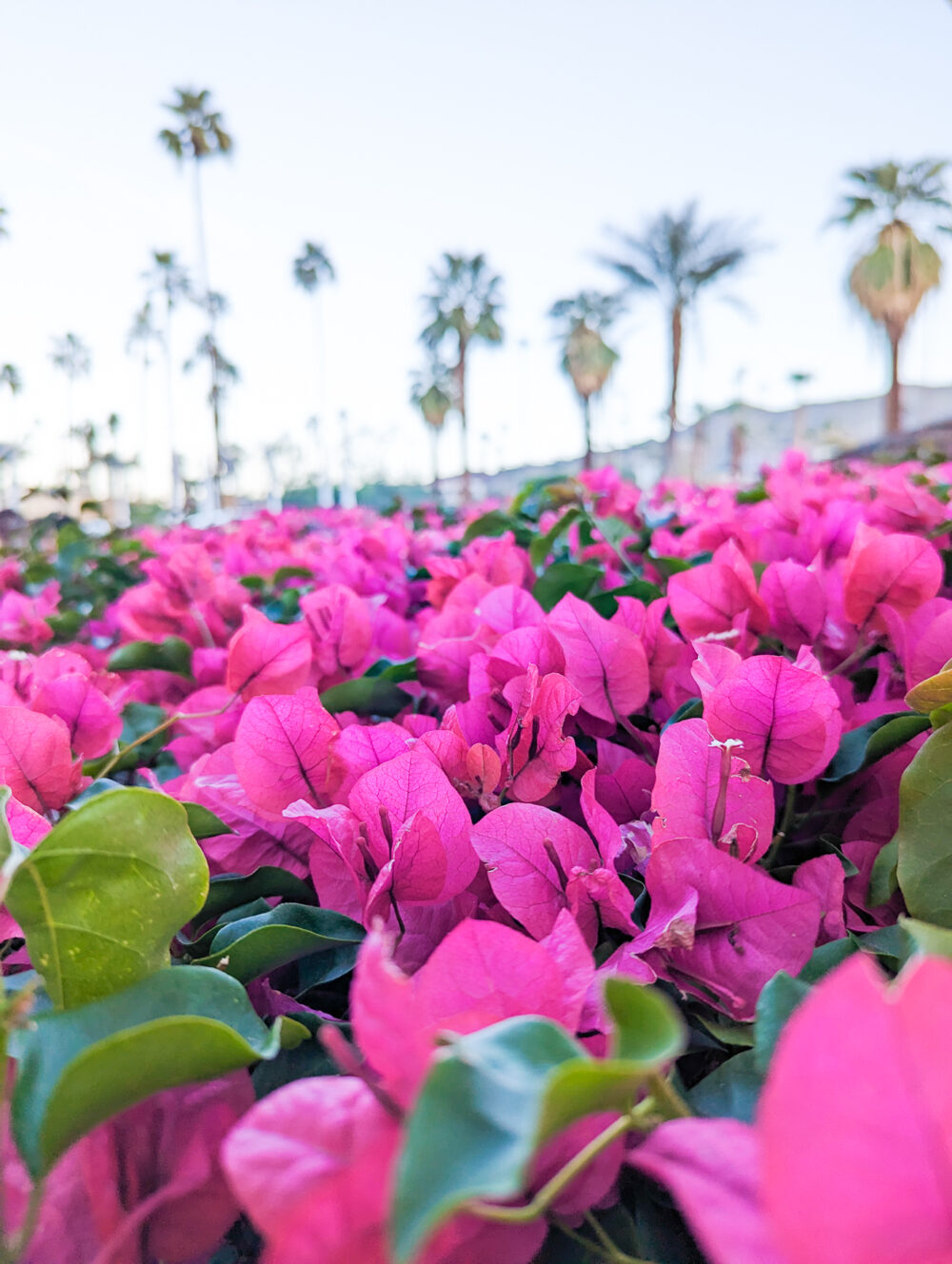 Spring Eco-Friendly Date Ideas
The weather is starting to turn and the days are getting longer (hands in the air). If you want to try out one of these eco-friendly date ideas for spring, peruse the list and see which one strikes your spring fancy.
Go for a nature walk and look for signs of spring. Grab some fresh air with the intention of finding a few signs of spring. You might be able to forage for spring mushrooms (if you know what you're looking for) or find the first blooms of spring indicating that summer and warmer weather are on their way.
Have a picnic in a nearby meadow or park. As the weather warms, it's great to get back outside. Grab some food from your local farmers' market if it's available (the grocery store is great too if that's what is available to you). Pack your own plant-based picnic (if plant-based is your jam) and enjoy eating together in a local park. I won't tell anyone if you sprinkle some seeds for native pollinator-friendly plants around the park!
Attend a sustainable spring equinox celebration. Check out a sustainable spring equinox celebration that features eco-friendly and locally sourced food, music, and activities.
Volunteer at a local animal shelter or animal sanctuary. Spend a day volunteering at a local animal shelter or animal sanctuary, helping to care for animals and supporting sustainable and ethical animal practices. It's a great way to get some time outdoors after a long winter.
Take a sustainable pottery class. If spring is still pretty cold where you live or you just prefer to stay indoors, learn how to make sustainable and eco-friendly pottery by taking a pottery class together.
Visit a butterfly garden. Check out a sustainable butterfly garden that features eco-friendly and locally sourced plants and flowers. Native plants are so important to the butterfly population, so this is a great way to learn more about what plants they need (and maybe you can even plant a few of those in your green space or garden). If you visit in spring, you might even be able to see a few of the caterpillars turning into butterflies! When we lived in Chicago, there was a butterfly garden just a few miles from our house. We have a small one near where we live now, and it's part of a larger arboretum (so be sure to check out public gardens and arboretums if you're trying to find one).
Take a horseback riding trip. Rent or borrow horses and explore a local trail on a sustainable and eco-friendly horseback riding adventure. Talk about a carbon-free transportation option!
Volunteer at a local community garden or environmental preservation project. After a long winter, many community gardens and parks could probably use help with a bit of cleanup. Sign up to participate or reach out to see if you can organize something with your significant other for a fun and energizing date.
These sustainable date ideas are perfect for couples who want to enjoy each other's company while also being mindful of the environment. Whether you're looking for an outdoor adventure or a cozy night in, there's something on this list for everyone.
About The Author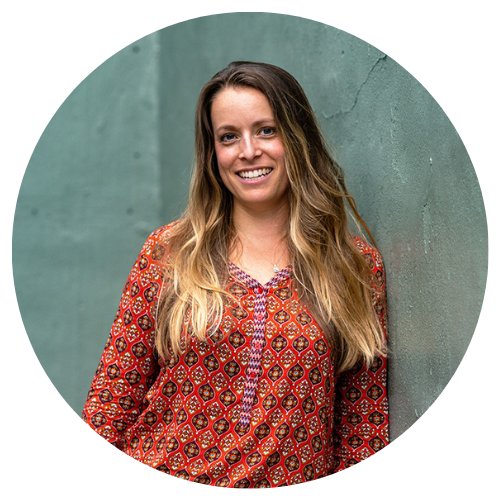 Jen Panaro
Jen Panaro, founder and editor-in-chief of Honestly Modern, is a self-proclaimed composting nerd and an advocate for sustainable living for modern families. In her spare time, she's a serial library book borrower, a messy gardener, and a mom of two boys who spends a lot of time in hockey rinks and on baseball fields.
You can find more of her work at Raising Global Kidizens, an online space to help parents and caregivers raise the next generation of responsible global citizens.