Book Review of The Last Beekeeper
Enjoy reading climate fiction books? Check out this novel about the future of a society where pollinators have gone extinct.
This post contains affiliate links.
Ever wonder what the world would be like without pollinators? In this climate fiction novel, The Last Beekeeper by Julie Carrick Dalton, we see one possible future where the last of the honeybees go extinct after all other pollinators have already died off. The Great Collapse in the book sees the global food system crumble. The social structures we know today quickly fall apart as a result.
The story begins when Sasha, the daughter of the last beekeeper in the world, returns to her childhood home after her mother dies and her father is imprisoned. Through threads of love and loyalty, revenge and regret, the story untangles the truth behind how all of the bees died and how Sasha's family was intertwined with the catastrophic events that led up to it.
Throughout the book, many themes arise that speak to themes of our current environmental crisis. Much like today, the author highlights an over-reliance on crops like grain, soybeans, and wheat crops. These crops don't require pollinators and can more easily be artificially grown and commoditized for industrialized farming and harvesting.
The author portrays how the increased use of technology and commercialization help and protect wealthier members of society but leave laborers and the working class even further behind. In the real world, we've also seen the rise of technology and mega corporations shift more wealth and power to the top while increasing income inequality and leaving so many behind in recent decades.
Additionally, the story captures the increasing burden and cost to society of relying too much on artificial or forced food production methods, like hand-pollinating produce in government-run greenhouses and the overuse of chemicals and toxins. In the book, agricultural methods that don't work in sync with nature, and at times forcefully against it, ultimately leave humanity with soil so toxic and contaminated that they can't even use it to grow food.
It doesn't sound so different from today. We don't know exactly what the future holds for our real world. But we know that our current chemical-intensive, industrialized farming systems are increasingly using more chemicals to enhance crop yields as the soil suffers and degrades with each passing year.
Many of the challenges related to food shortages, unemployment, poverty, and crime portrayed in the book aren't so unfathomable for our own world given where the climate crisis is taking us. Like other climate fiction novels I've read, this book doesn't predict the future. That's not the intent.
But it offers a vision of a potential future. It provides an emotional connection to the perils of climate change that we can see and feel in a story but is harder to imagine in our own real lives. It gives us a platform for envisioning a future without pollinators without having to also imagine that we've made a slew of bad decisions collectively to reach that milestone. We can feel the pain without placing the blame.
I liked this book and generally appreciate climate fiction as a different angle and platform for climate discussions and perspectives. I received a complementary version of this book for advanced reading (with no commitment to share about it). But I think you might like it if you appreciate a climate book with a bit of mystery and drama. You can pre-order the book, and it comes out in March 2023.
A Note on Buying and Borrowing Books
We include affiliate links to books we recommend. If you purchase through one of these links, Honestly Modern earns a very small commission that has no impact on your purchase price.
If you can find the books from your local library, from a friend, at an independent bookstore, or through a used book shop, those sources are ideal. Using the library is zero waste, saves money, and saves space in your home because you can read all the books without storing all the books on your bookshelves. If you're not sure of the best way to use your local library, check out these tips to make the most of your local library. With a little exposure, your kids will learn to LOVE the library!
If you prefer to listen to audiobooks, we recommend using Libro.fm, our favorite audiobook app. We've tried several audiobook apps and love that Libro.fm supports independent bookstores and offers a great user experience.
About The Author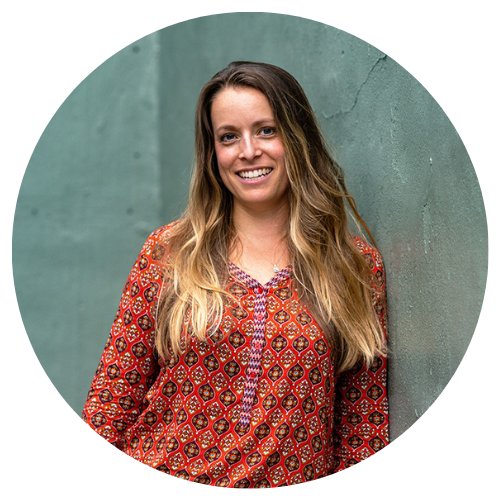 Jen Panaro
Jen Panaro, founder and editor-in-chief of Honestly Modern, is a self-proclaimed composting nerd and an advocate for sustainable living for modern families. In her spare time, she's a serial library book borrower, a messy gardener, and a mom of two boys who spends a lot of time in hockey rinks and on baseball fields.
You can find more of her work at Raising Global Kidizens, an online space to help parents and caregivers raise the next generation of responsible global citizens.