9 Eco-Friendly Gifts For A 6-Year-Old Child
We've got nine awesome ideas for eco-friendly gifts for six-year-olds that are great for birthdays, holidays, or whatever reason warrants doting on the youngster in your life. Read on for all the eco-friendly gift ideas.
In a few short weeks, we have a family birthday at our house. We won't be celebrating with any fancy parties. We don't typically have large birthday parties, though we have had small parties at our house for past birthdays.
A few months back, he told us he wanted to skip a birthday party and spend a night in the city at a hotel as a family. We were totally on board with that, though he ultimately changed his mind and wanted to have a party with a few friends. I'm still working on a few ideas to make his day special.
9 Eco-Friendly Gifts For A 6-Year-Old Child
We could all use gift ideas for the kids in our life from time to time, so I'm sharing eight eco-friendly gifts ideas for our six-year-old that are either on his wish list or we might buy for him as a surprise. We don't plan to buy everything on this list for him though (wink, wink … here are a few ideas for any of our family looking for suggestions).
P.S. If these ideas aren't cutting it for you, you can always check out my post about 12 Great Questions To Ask To Find The Perfect Gift For Everyone. After all, buying something the little one doesn't like is a big waste of money and resources. That's about as "un-eco-friendly" as it gets!
LEGO Bricks
We have a lot of LEGO sets. But sometimes the boys just want to create, and most LEGO sets aren't that conducive to free building. Particularly after watching every episode of LEGO Masters, they've been building more creatively lately.
Instead of buying sets, we are considering buying individual LEGO bricks. The 2×4 bricks, 2×6 bricks, and 2×8 bricks are favorites for general creative building, so we might buy a bunch of each of those three individual brick sizes so he can build using his own imagination.
LEGO bricks last for decades, and although they are not specifically designed as an "eco-friendly" toy, there are many reasons long-lasting and classic toys like LEGO are great sustainable toy options.
Uno Game
He specifically requested this Uno game. We have similar card games and he's played Uno Attack at my sister's house, and he really enjoyed that. We have been playing quite a few games lately, so this is a pretty easy win and not too expensive! Uno has been around for decades and will likely continue to last for the long haul.
Scrabble Game
The boys have been playing a ton of Scrabble with their grandmother when she comes over to watch the boys while we work many days. She may be helping them with a lot of their words, but it's such a great game for their spelling and vocabulary. If he wants to play more of this game, it's on. I think the board they use now that belongs to their grandmother might be older than me. That's some serious longevity!
Kids' Headphones
Our six-year-old is a dancing and singing machine when he gets into his tunes. He loves putting on headphones and hunkering down into his own world. Often he listens to his favorite playlist on Spotify, though he also listens to audiobooks while building LEGO creations or just laying on the floor.
Right now, he uses my husband's headphones, but we may consider getting him a pair of his own. This pair from LSTN is made especially for kids and supports a foundation that provides hearing aids to underserved communities around the world. These eco-friendly headphones are not specifically for kids, but the company uses sustainable and recycled materials for many of the parts of the headphones.
Books From Better World Books
He's been into Flat Stanley and Cam Jansen books lately, and they are just at his reading level. If we buy them, I will likely do my best to find them secondhand at Better World Books. On a side note, if you're looking for chapter book recommendations for your kids, my sister and I share lots of chapter book recommendations for kids over here.
Green Kids Science & Crafts Kits
We have subscribed to Green Kids Science and Crafts boxes in the past and received them as gifts. He loves these kits and gets so excited when they arrive in the mail. Each box includes several supplies to do two to three projects using mostly eco-friendly supplies. Some of the kits even focus on topics like alternative energy and conservation.
Veggie Buds Club Subscription
He loves doing art projects. While I don't mind buying supplies or the mess, we both get frustrated when he wants to make something and doesn't have all the supplies he envisions. He often has big ideas about what he wants to create, and we don't have everything at the house to make it. I love that these Veggie Buds Club kits have all the supplies to make cool projects and they help him learn about healthy food and gardening!
Raddish Kids Cooking Subscription
This Raddish Kids cooking subscription is a great way to help kids develop their skills in the kitchen. Our food system is a significant source of waste and inequity. Developing an appreciation for healthy, whole foods and knowing how to prepare foods from scratch is an important skill and one that can help kids be better stewards of the foods we consume and how they end up on our tables.
When you're baking, you can also check out this Complete Beginner's Guide to Zero Waste Baking to help ensure you prepare your delicious desserts with as little waste as possible.
Watercolor for Kids Online Class + Supplies
He loves painting, and I think he might enjoy this online watercolor class for kids. I've heard many people that like it, and it's totally affordable. If we end up buying it for him, I'll surely provide more details about how he liked it and let you know what supplies worked for him.
Do you have any great eco-friendly gift ideas for a six-year-old kid? Share your ideas so we can have more ideas of great eco-friendly gifts for kids around age six!

About The Author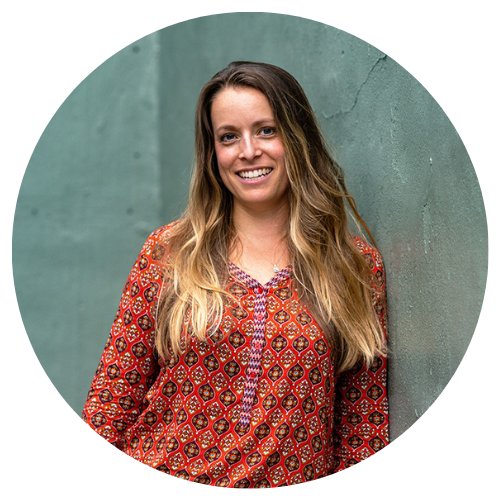 Jen Panaro
Jen Panaro, founder and editor-in-chief of Honestly Modern, is a self-proclaimed composting nerd and an advocate for sustainable living for modern families. In her spare time, she's a serial library book borrower, a messy gardener, and a mom of two boys who spends a lot of time in hockey rinks and on baseball fields.
You can find more of her work at Raising Global Kidizens, an online space to help parents and caregivers raise the next generation of responsible global citizens.