Recreate a LEGO Masters Challenge
Have you seen the LEGO Masters show? With so much time on our hands these days, why not try to recreate one of those challenges? See how my boys took on the LEGO Masters Bridge Challenge, and your kids can try the same.
Inspired by the Lego Masters show, my boys dumped out our ridiculously large bin of Legos this week that they have not touched in months.
The boys used to love LEGOS. We bought sets, and they put them together in no time. A couple of years ago, T even tried sneaking out of bed a few nights to finish up this Porsche model he received as a birthday gift when he turned six.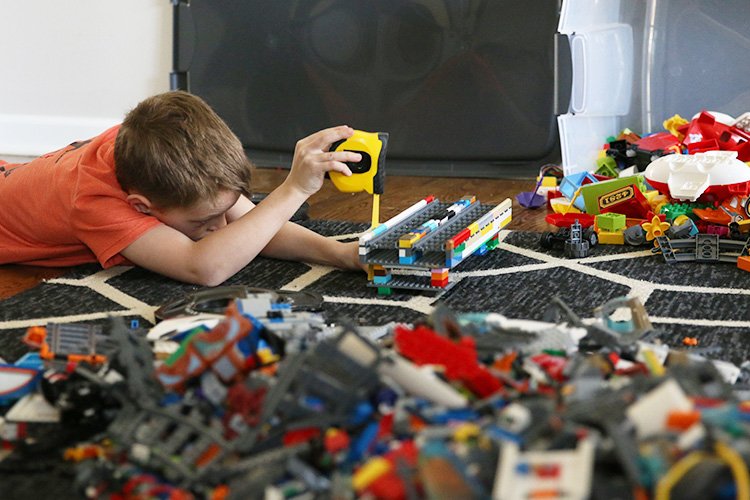 Some months ago, the LEGO love started to fade. I think we stopped buying new sets (for the most part) and got a Bugatti LEGO set that was too hard for them. Also, LEGO now has so many tiny, specific pieces that it's not as easy to build freely as it used to be when most pieces were basic bricks and a few fancy extras.
With coronavirus lockdown in full effect, we have been trying to be stingy with screen time, but we are far from perfect. When they do watch TV, the boys have been watching LEGO Masters.
It's pretty crazy what these masters can build! The other day, we watched the Bridge Challenge episode where two teams built bridges that held over 1,000 pounds! That's some serious structural integrity.
Shortly after the show, my boys meandered into our playroom and started digging into the LEGO bin to create. Woo hoo!
They each set out to take on the LEGO Masters Bridge Challenge. We knew we didn't have the bricks nor the expertise to make the crazy bridges on the show. But each of the boys built their own bridge (with a little help from M) and then added plates from our weight bench to measure how much weight the bridge could hold before collapsing.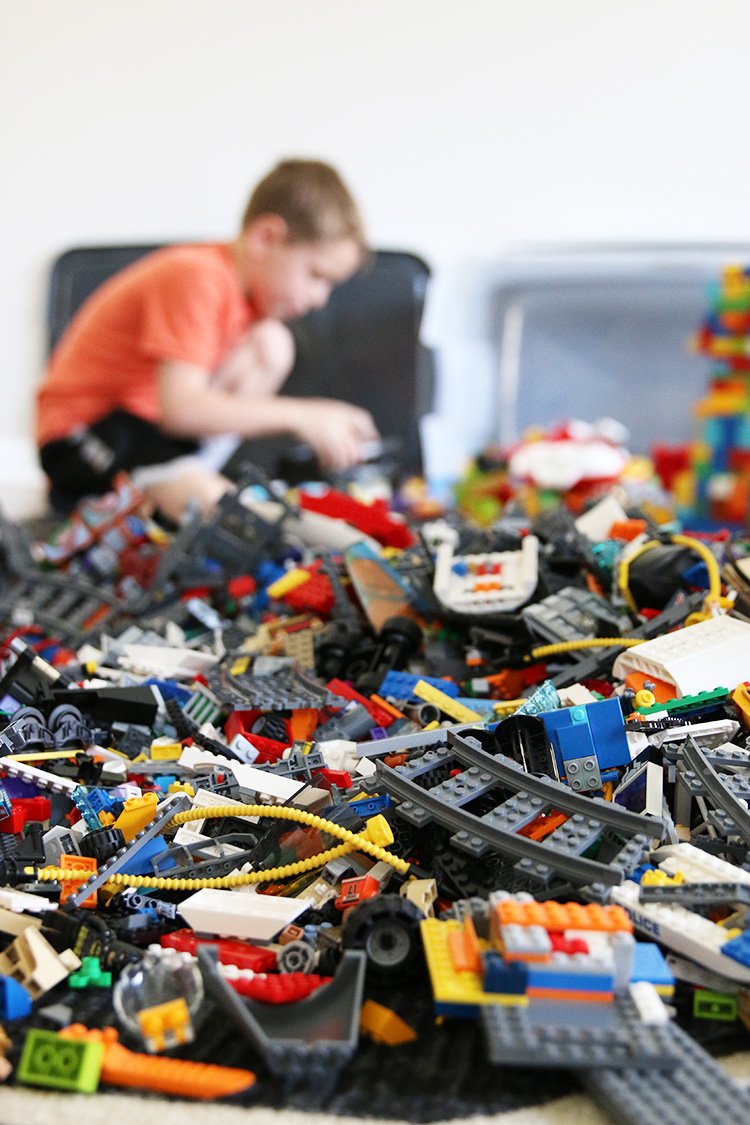 As you look for activities to keep kids busy, encourage them to take on a LEGO Masters Challenge in their own right. Not all screen time is equal, and I think these shows are definitely more inspiring than some of the mind-numbing garbage available on TV and online. If it convinced them to dive into our gigantic LEGO bin, I'm all for it!
If bridges are their thing, your kids also might consider some of the challenges on the show. I haven't seen every episode, but thus far, I've watched challenges to create city buildings with monsters attacking them, movie scenes, explosive monsters and more. You could also just create your own challenge to make a meal, their favorite toy, a sports arena or stadium (something my boys have done before), a cool car, a garden, a playground, and more.
Do your kids play with LEGOS? Have they been out in full force lately? What are your kids creating?