How We Use The Library | Outdoor Space
Does your library have any outdoor space? Our library is surrounded by grassy areas and situated next to a public playground. If your library has green space, do you take advantage of it? Have you tried reading your books or using your other borrowed items outdoors?
Libraries are ever-changing and have become much more than dusty book warehouses. Given the depth and breadth of resources and programs at local libraries, your local library probably has a heck of a lot more than dusty books waiting for you!
We love checking out books from the library but also appreciate all the other benefits our local library offers. This post is part of a series about how our family uses the library beyond books. #LibrariesAreMoreThanBooks
Last summer, our local library installed a gazebo right out front amongst plenty of greenery. We hadn't used it yet, but the boys recently took notice. After checking out last week, my boys took their books out to the gazebo to read for a bit before heading to our car.
Even though we only had a hint of spring weather under cloudy skies, I listened to each of them read aloud from their respective books. We read a lot at home, but it's such a novel experience to read somewhere new, even if it's as simple as outside the library doors.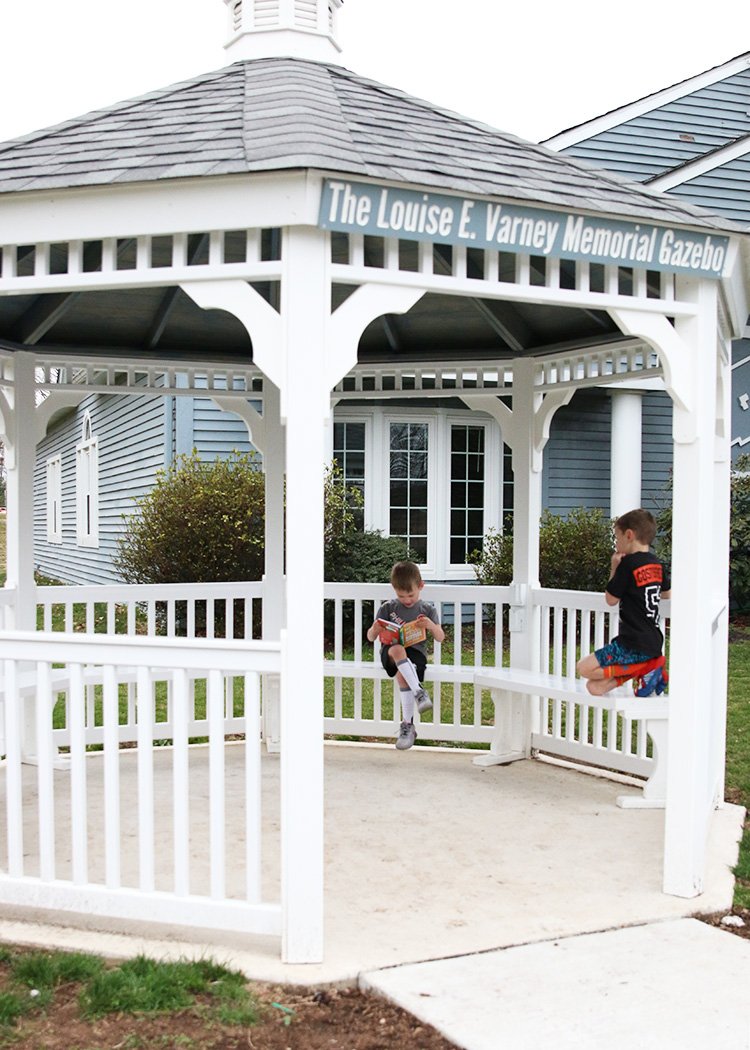 Visiting the library is about more than just scanning shelves for books to bring back before bedtime. Don't get me wrong, we check out lots of books and bring them home to read together. However, sometimes it's fun to mix things up and read outside the library in the grass or on a bench.
I've also taken a library book to the nearby playground and read while my boys ran around like maniacs, exactly as little kids are supposed to do on a spring day at the park. No complaints from me about sneaking in a few minutes to read my library book while the boys blow off some steam.
We can get so much more from our libraries than just books. Research shows that the library is a great place to gather, meet up with others in the community, and share communal spaces that bring us together and make us all happier.
Next time you're at your local library, don't forget about the outdoor space that might be available. Check out a couple of books, bring a blanket or find a bench, and spend a few minutes enjoying a book outdoors.