Simple Back-To-Basics Easter Baskets
Let's go back to basics and have simple Easter baskets with just a few pieces of candy. Reused baskets, brown paper instead of messy plastic grass, and a small, stress-free collection of candy for each of the kids. Are you in?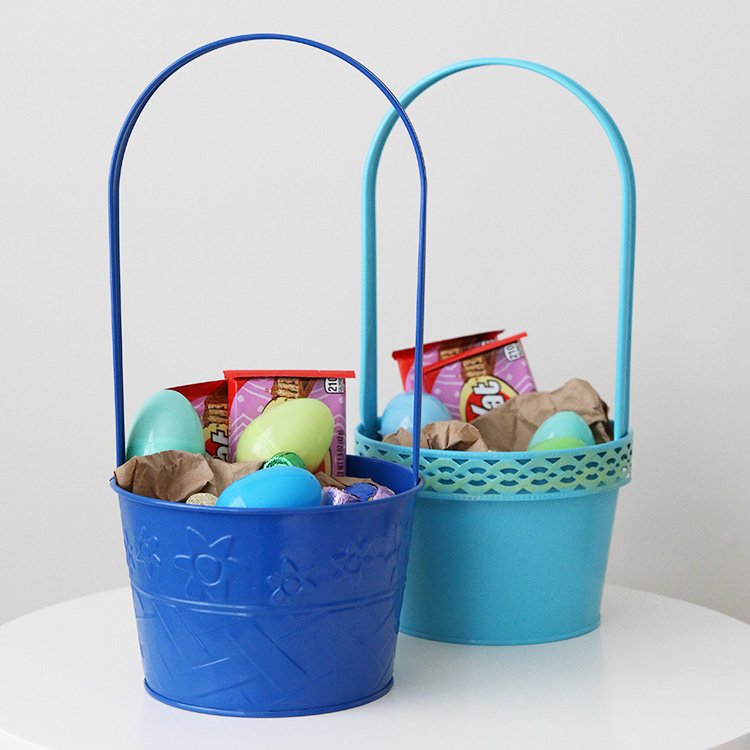 When did Easter baskets get so complicated? As a kid, we woke up on Easter morning and searched for our Easter baskets that were hidden somewhere… anywhere… in the house. A basket filled with candy… that was it. And that was great!
Over the last number of years, Easter baskets seem to have become a whole new excuse to buy lots of gifts. Some baskets are filled with elaborate gifts. Others are filled with practical items or zero waste goodies or who knows what.
While we've never done expensive Easter basket gifts, I've definitely made them more complicated in the past than I was willing to do this year. With all that's going on in the world right now (combined with the fact that I had not even contemplated Easter baskets at noon yesterday), I decided to keep it super simple.
We went back to Easter basket basics. While already at Target for some things we needed, I picked up four Cadbury eggs, a packet of Kit-Kat bars, a bag of Rolos, and a bag of Starburst jelly beans. The shelves were quite bare, so I didn't have a ton from which to choose, but I didn't want any more than this anyway.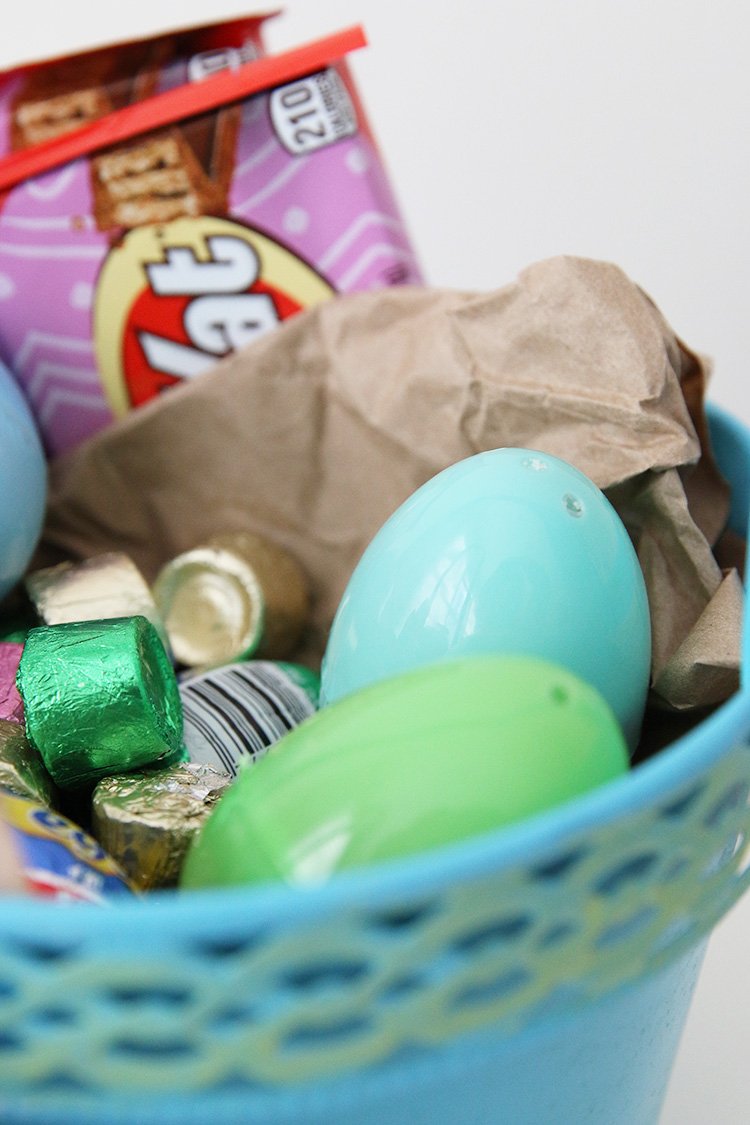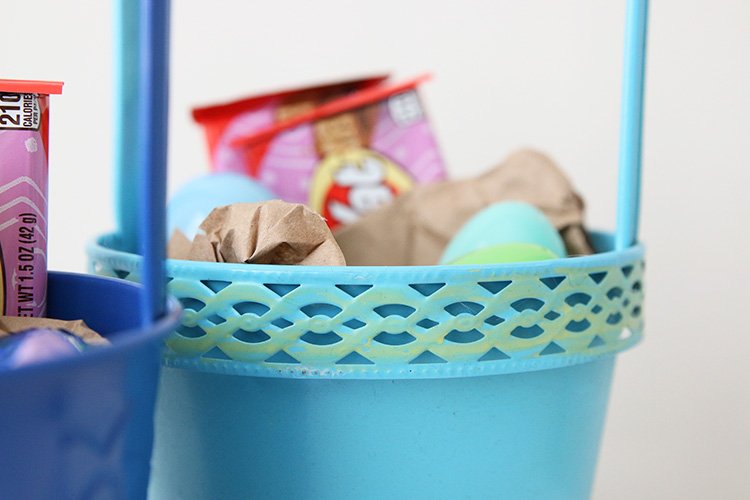 Once home, I reused brown packaging paper from an old Amazon shipment to fill the same, small baskets we have used every year since we started giving Easter baskets to the boys. If you're not convinced we use the same baskets every year, check out this year when I made our Easter basket process a bit more complicated than this year. Recognize the basket?
We received these baskets about ten years ago as a gift filled with Edible Arrangements, and they've been perfect ever since then.
Our Easter baskets this year aren't fancy or unique. But they're easy, stress-free, and make use of what we already have on hand. Most importantly, the boys will be thrilled to get some of their favorite candy on a Sunday morning!
Best of all, when they're done with the jelly beans, we'll use the plastic Easter eggs to make these homemade bath bombs that are so easy kids can make them almost entirely on their own. It's by far one of my most popular blog posts, so check it out and try it with your kids!
How do you do Easter at your house? Do you have any favorite traditions? Keeping it this simple might be our "new" tradition!