11 DIY Candy Buffet Table Ideas
How about trying one of these fun and sustainable DIY candy buffet table ideas for your next party? Repurpose those glass jars. Buy your candy in bulk. Brighten up your tablescape with consumable treats. And enjoy an eco-friendly party favor that's fun and festive!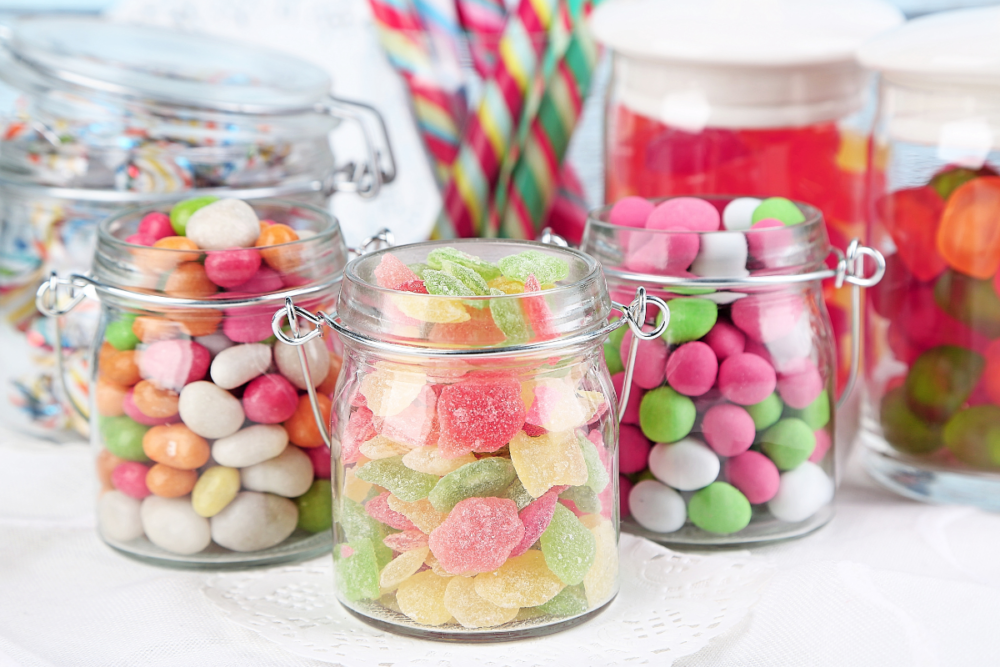 As soon as I saw the DIY candy buffet table "Bait Bar" that Reese created, I knew it could be such a fun idea to apply to so many party themes. I love that she used upcycled materials, created so little waste, and incorporated fun, bright colors to continue her party theme into the treats she served.
Not to mention, it's such a simple sustainable DIY (skip the part with power tools if that's out of your wheelhouse). While I own a drill and screws, I probably wouldn't take the extra step to build my own box. I would just use something I already had. Either way, it's a total hit and could be the centerpiece of a really fun, themed dessert table or party favor spread for your next sustainable birthday party.
If you have a party coming up and you want to make it a bit more sustainable, consider including a DIY candy buffet table. Repurpose glass jars you already have. Buy the candy in bulk. Don't forget to bring your own bags if you have them. And give everyone compostable bags to take their candy home if you're planning to use it for a party favor.
As soon as my younger son saw me brainstorming ideas for this list, he told me how cool it all seemed. I bet your special party guest will love the DIY candy table too!
11 Low-Waste DIY Candy Buffet Table Ideas
If you love this idea but aren't hosting an "under the sea" theme party, there are lots of other ways to transform this idea for your specific party theme. Here are just a few ideas to modify this same upcycled jar and bulk candy buffet bar idea for other types of parties. This list is far from complete, but hopefully, it can help you envision how you might make this idea your own for a sweet treat without all the waste.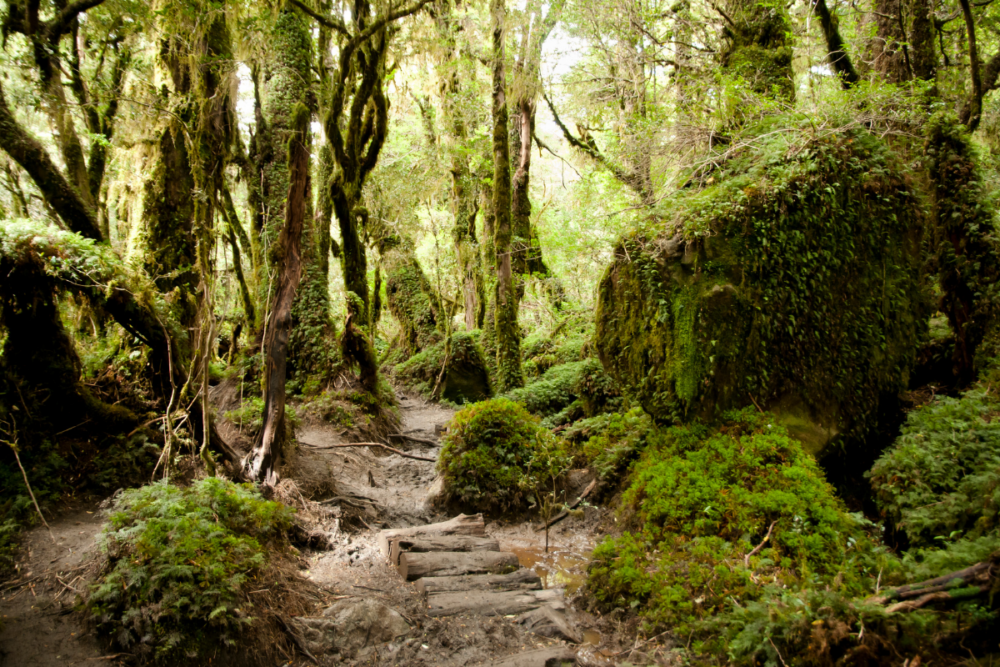 Enchanted Forest Theme Candy Buffet
Fill jars with earthy-colored candies like green gummies for leaves, brown candies for tree trunks, and anything sparkly for fairy dust.
Paint the jar tops red with white spots for a fun mushroom look.
Decorate with moss, leaves, and twigs to create a woodland atmosphere. Add mini white string lights for a magical touch.
Unicorn Theme Candy Buffet
Use pastel-colored candies like rainbow gummies, unicorn-shaped marshmallows, colorful lollipops, pastel-colored rock candy, and metallic-colored chocolate balls.
Paint the jar tops in various pastel colors. You could even add a unicorn to the top of each jar.
Incorporate paper unicorns and rainbow-colored ribbons around the display. Thrift stores often have tons of ribbon available.
Offer edible glitter or shimmering dust for a magical touch. Just be sure to avoid little plastic glitter if you can (it's not so great for the planet).
Dinosaur Theme Candy Buffet
Use dinosaur-shaped gummies, fossil-shaped chocolates, and candy rocks.
Decorate with paper dinosaurs, palm trees, and prehistoric-themed elements. You could also put dinosaur-sized paper or stamped footprints around the table.
Add mini dinosaur eggs (chocolate or candy) as a fun touch.
Make your own "fossil bark" with nuts, dried fruit, or other fun treats spread in melted and hardened chocolate. They can even "excavate" the treats if you're feeling especially inspired.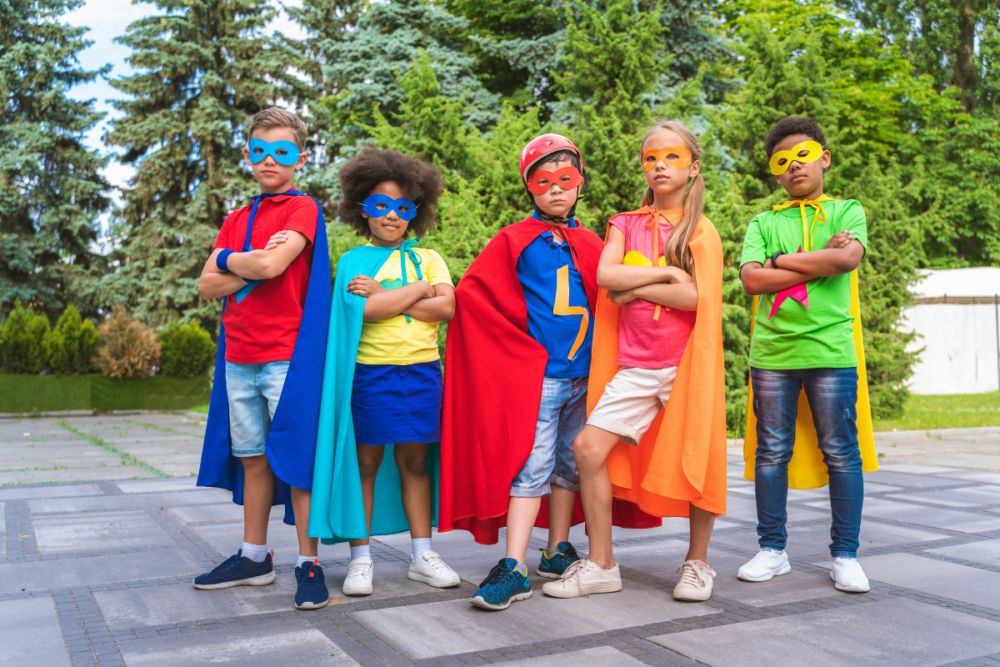 Superhero Theme Candy Buffet
Fill jars with candies in superhero colors like red, blue, and yellow, and use comic book-themed candies or logos. I love that you can use all sorts of candy for this that fits together just based on color.
Decorate with superhero action figures (if you already have them on hand), capes, and masks.
Include mini "pow" and "bam" signs as props.
Pirate Theme Candy Buffet
Use gold coin chocolates, gummy sharks or other fish-themed candy, and licorice ropes.
Spray each jar top brown like the top of a treasure chest and paint the box or container that holds all the jars like a treasure chest.
Incorporate pirate hats, eye patches, and treasure chest decorations.
Add mini pirate figurines and maps for a pirate adventure feel.
Carnival or Circus Theme Candy Buffet
Fill jars with classic carnival treats like popcorn, cotton candy-flavored candies, circus peanut marshmallows, animal crackers, and caramel popcorn.
Decorate with circus animal figurines (I bet you can find these on Buy Nothing, your local community gifting group, or Facebook Marketplace).
Include mini popcorn bags or clown props.
Add a "ringmaster" hat as a centerpiece or use scrap fabric to create small circus tents over or around the candy bar.
Sports Fanatic Theme "Concession Stand" Candy Buffet
Fill jars with sports-themed candies like baseball gumballs, football-shaped chocolates, and basketball gummies. You could even find some of these candies wrapped in foil and recycle the foil.
Decorate with sports equipment miniatures, jerseys, and pennants. You could easily recreate the banner idea from this Bait Bar candy bar using sports pennants.
Safari or Jungle Theme Candy Buffet
Use animal-shaped gummies, chocolate jungle animals, and fruit-flavored "jungle fruit" candies.
Decorate with faux vines, tropical leaves, and plush jungle animals.
Add mini binoculars or safari hats for an adventurous touch.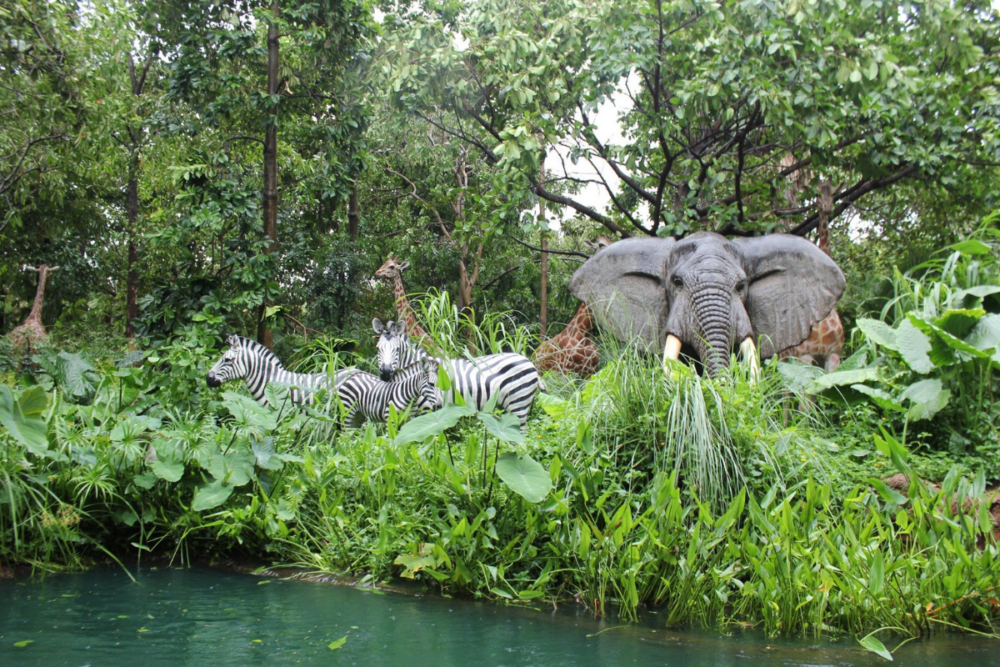 Zoo Animal Theme Candy Buffet
Use animal-shaped gummies, chocolate zoo animals, and animal cracker candies.
Decorate with zoo signage, plush animals, and mini animal figurines.
Offer mini animal masks or safari vests as party favors.
Mardi Gras or Carnival Theme Candy Buffet
Fill jars with Mardi Gras-colored candies like purple, green, and gold gumballs, masks, and jester hat chocolates.
Decorate with Mardi Gras masks, beads, and feather boas.
Include mini masquerade masks or beaded necklaces as party favors.
Super Mario or Video Game Theme Candy Buffet
Use video game-themed candies like pixelated candies, power-up mushrooms, and star-shaped treats.
Decorate with pixel art, game controllers, and character figurines.
Offer mini game controllers or Mario hats as party favors for gaming enthusiasts.
If you liked this post about DIY candy buffet table ideas, you might also like
11+ Simple Tips to Host a Low-Waste Party
20 Low-Waste Birthday Snacks for School, Teams, & Clubs
Sustainable Celebrations: How to Host an Eco-Friendly Birthday Party for Kids
About The Author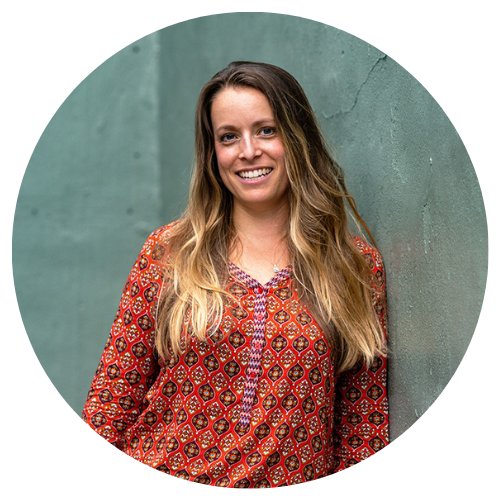 Jen Panaro
Jen Panaro, founder and editor-in-chief of Honestly Modern, is a self-proclaimed composting nerd and an advocate for sustainable living for modern families. In her spare time, she's a serial library book borrower, a messy gardener, and a mom of two boys who spends a lot of time in hockey rinks and on baseball fields.
You can find more of her work at Raising Global Kidizens, an online space to help parents and caregivers raise the next generation of responsible global citizens.