20 Low-Waste Birthday Snacks for School, Teams, & Clubs
Are you the parent that sends birthday snacks to school, sports games, or extracurricular activities when your child crosses that annual milestone of getting one year older? If so, do you have favorite low-waste birthday snacks for school or sports teams that are your go-to treats? Check out this list of fun and (almost) zero-waste birthday snacks for kids' group events that will help your kiddo feel special without piling up a bunch of trash to send to the landfill.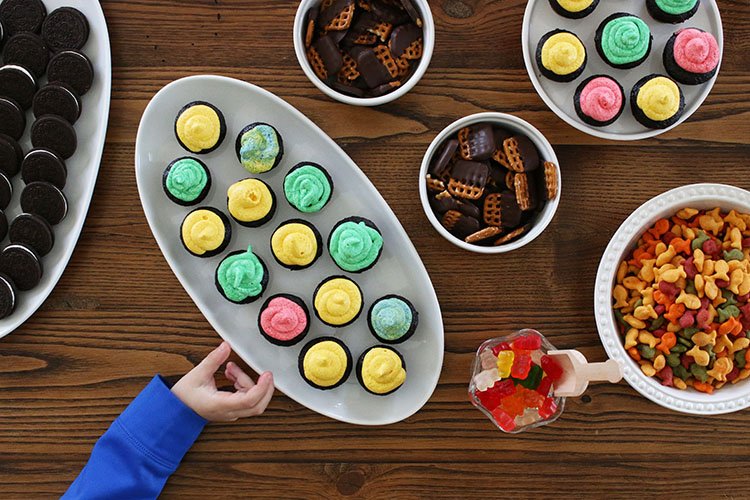 Raise your hand if your child has brought home a plastic bag full of plastic-wrapped single-serving snacks to celebrate one of their classmate's or teammate's birthdays. And then you cringed at the packaging while very much appreciating the intent. Both of my hands are raised over here.
I know my boys love sharing treats with their friends to celebrate their birthdays. But I just can't stomach mounds of single-use plastic and packaging to make this happen. I often feel stuck about what to do at this Goldfish cracker crossroads.
I know this little conundrum pales in comparison to tackling hunger, climate change, injustice, and more, but it's still fun to find better, more eco-friendly birthday snack alternatives where possible. So let's dive into a deluge of sweet treats and fun snacks that kids can share with friends, classmates, and teammates to celebrate their birthday without trashing the planet.
On a side note, I know the birthday snack dilemma isn't just weighted down by waste. We need to consider things like sugar content, allergies, and taste preferences. The suggestions below don't perfectly meet every consideration to appease all possible obstacles. Consider the ideas below for inspiration and do your best. If it's too much stress, kids will be fine without birthday snacks. I'm sure of it.
Low-Waste Birthday Snacks for School, Teams, & Clubs
Homemade Brownies: Grab a box of brownie mix and whip a snack for the team. They're so easy to make that my boys can make them on their own. For my older son's birthday, we brought a reusable container with brownies pre-cut into squares so each teammate could grab what they wanted. We chose a brand and flavor that didn't have any nuts to alleviate some of the nut-allergy concerns.
Bulk Candy: Some stores have bulk candy sections where you can scoop out your desired amount into paper bags or bring your own cloth bags. Look for candies that are individually wrapped in paper instead of plastic.
Birthday Cake Protein Bars: Check out these no-bake birthday cake protein bars. They look pretty easy to make, and you can pass them out without any packaging!
Crackers in Bulk: Sometimes kids' crackers like Goldfish or Cheez-Its really are the best option. If that's the case, consider buying in bulk and sharing with friends in small paper bags that can be recycled or composted. This creates less waste than tons of single-serving packages wrapped in plastic in a larger container. If you are staying around long enough to collect the waste, helping to ensure compostable packaging makes its way to a compost bin is also helpful, since many people don't currently have access to composting systems.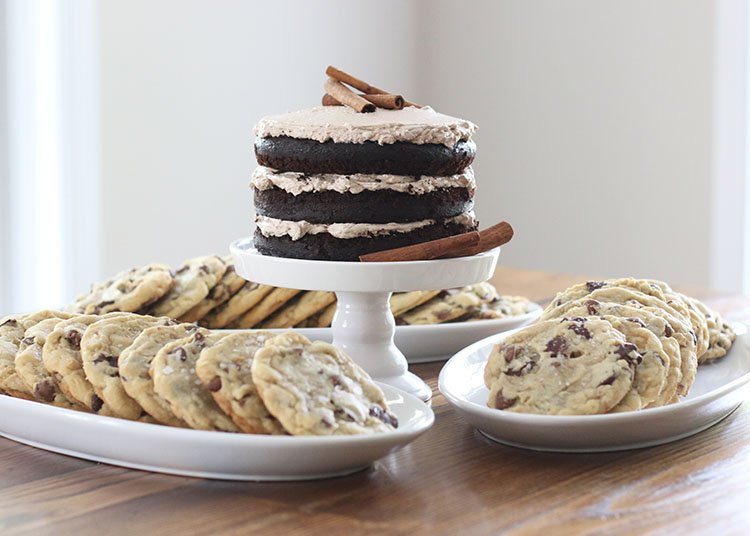 Homemade Cookies: Bake up a batch of your favorite cookies and pass them out to celebrate. You can't go wrong with chocolate chip cookies, though my boys love these pumpkin chocolate chip cookies. And these Nutella-stuffed chocolate chip cookies are delicious too!
Dark Chocolate Bars: Opt for dark chocolate bars that come in paper or foil packaging instead of plastic. Look for brands that prioritize sustainable packaging. You could even have a little contest to see who can throw their balled-up foil in a basket or bucket to help ensure it's recycled properly.
Funfetti Cookies: Does it get more birthday festive than these funfetti cookies? You could also check out this vegan funfetti cookie alternative if you're looking for an option with no eggs.
Organic Fruit Snacks: Look for organic fruit snacks that come in individual servings, preferably packaged in compostable or biodegradable materials like plant-based films or wrappers.
Yogurt Tubes (Frozen or Refrigerated): Some brands offer yogurt tubes with minimal plastic packaging, using paper or cardboard containers instead. Look for options without artificial flavors or excessive sugar. It might be fun to freeze them so kids get frozen yogurt!
Chocolate Bark: How cool is this colorful swirled chocolate bark? Kids would go crazy for this! Create chocolate bark by melting chocolate and spreading it out on a baking sheet lined with parchment paper. Add various toppings like sprinkles, crushed nuts, dried fruits, or pretzel pieces. Once hardened, break the bark into smaller pieces and pack them in a container or snack bag. We have made this peppermint bark for the holidays, and it's super easy to make.
Trail Mix: Prepare a homemade trail mix using a combination of nuts, seeds, dried fruits, and a few chocolate chips or yogurt-covered treats. Divide the trail mix into individual servings in small, reusable snack containers or paper bags. You can often find many of these ingredients in the bulk section of the grocery store to further reduce packaging.
Fruit Leather: Make your own fruit leather by pureeing fruit and spreading it thinly on a baking sheet lined with parchment paper. Bake it at a low temperature until it dries out and becomes leathery. Cut it into strips, roll them up, and pack them in a container or snack bag.
Chocolate Covered Pretzel Rods: My boys have made these a handful of times, and they were really easy even when they were younger. Dip pretzel rods into melted chocolate and then decorate with your choice of toppings. Mini M&Ms (which you can often find in the bulk section) or sprinkles are great for a birthday theme.
Apple Chips: Slice up whatever apples are in season or available at your grocery store. Dry them in a dehydrator or in your oven and pass them out to kids in small paper bags. Parents might appreciate that this is a much healthier option than some of the alternatives. Ha.
Homemade Granola Bars: Make your own granola bars using a mixture of oats, nuts, seeds, dried fruits, honey, and nut butter. Press the mixture into a baking dish, let it set, and cut it into individual bars. These are easy to pass out with packaging when it's time to celebrate.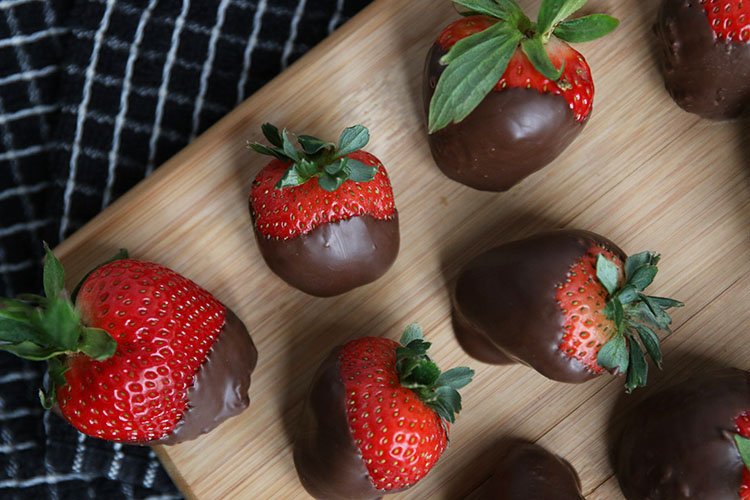 Chocolate-Dipped Strawberries: Dip fresh strawberries into melted dark chocolate and place them on parchment paper to let the chocolate set. Arrange them on a platter for an indulgent and elegant treat. We made these super simple chocolate-covered strawberries that even young kids can help prepare. Add some sprinkles if your child is interested to give them a bit more of a birthday vibe.
Rice Krispie Treats: Make homemade Rice Krispie treats using puffed rice cereal, marshmallows, and a bit of butter. Shape them into individual bars or use cookie cutters to create fun shapes.
Fruit Popsicles: Blend together a mixture of fresh fruits and a bit of fruit juice, then pour the mixture into popsicle molds or reusable silicone ice pop bags. Freeze them until they're solid and serve as refreshing treats.
Mini Muffins or Cupcakes: Bake mini muffins or cupcakes using a plastic-free muffin tin or silicone molds. Choose muffin flavors like blueberry, banana, or chocolate chip for a delightful treat. You can also check out this Comprehensive Guide to Zero Waste Baking for Beginners if you're looking for ideas about how to bake at home and reduce waste from packaging and products.
Fresh Fruit Skewers: Prepare colorful fruit skewers using a variety of fruits such as strawberries, grapes, pineapple chunks, and watermelon. If you can find fresh fruit without packaging, that's a bonus! Farmer's markets often have less packaging and low carbon footprints than grocery stores options if farmers' markets are accessible to you. You can use bamboo skewers or biodegradable paper straws as alternatives to plastic.
Do you have any other ideas for fun, low-waste birthday snacks to share at school, with sports teams, or with other friend groups? Share them in the comments. I'd love to hear them.
If you like low-waste birthday snacks for kids, you might also like
70+ Creative Sustainable Birthday Party Themes for Kids
Sustainable Celebrations: How to Host an Eco-Friendly Birthday Party for Kids
10 Free Zero Waste Gift Wrap Alternatives From Upcycled Shipping Materials
About The Author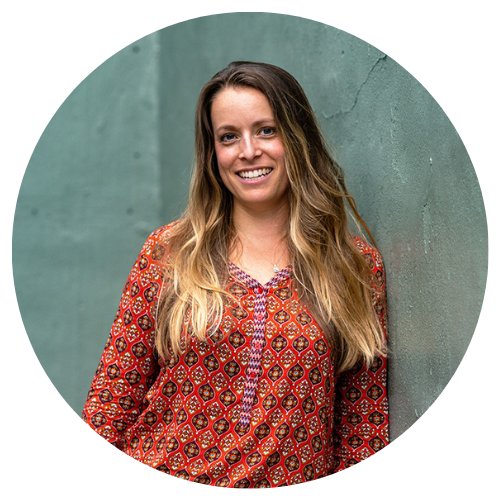 Jen Panaro
Jen Panaro, founder and editor-in-chief of Honestly Modern, is a self-proclaimed composting nerd and an advocate for sustainable living for modern families. In her spare time, she's a serial library book borrower, a messy gardener, and a mom of two boys who spends a lot of time in hockey rinks and on baseball fields.
You can find more of her work at Raising Global Kidizens, an online space to help parents and caregivers raise the next generation of responsible global citizens.