Easy 4-Ingredient Zero Waste Peppermint Bark
In search of a perfectly simple zero waste and very festive holiday treat? Don't waste your money on store-bought peppermint bark. You can make your own low waste peppermint bark in just a few minutes with limited ingredients and the most basic of baking skills. Give a shot at making this zero waste peppermint bark with your family.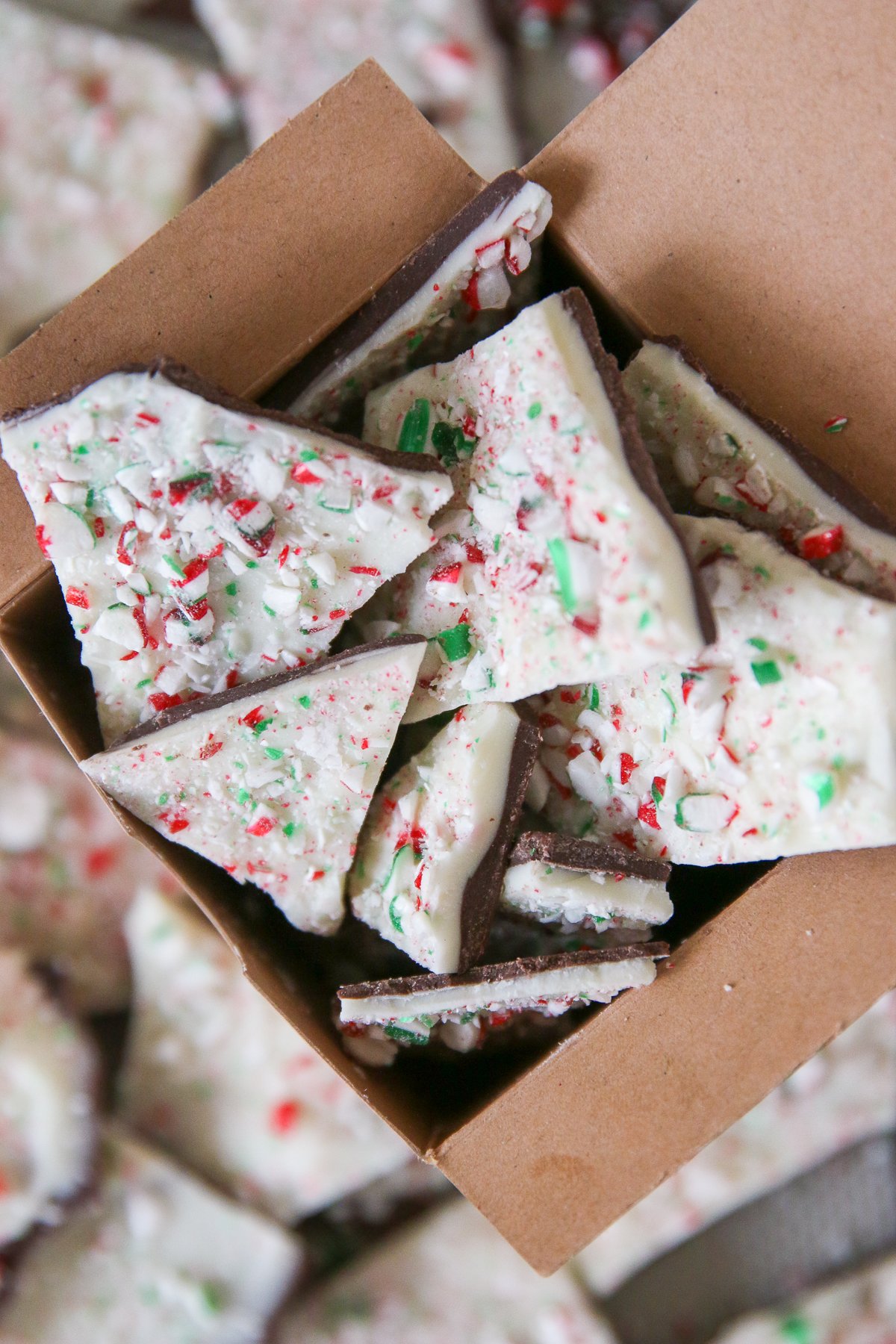 The holidays are here, and peppermint bark is one of my favorite holiday traditions. I love peppermint and dark chocolate. Logically then, homemade peppermint bark is a real indulgence for me. But it's also something I only love to have around the holidays. I could eat it year-round, but then it might lose its luster.
Where To Find Zero Waste Peppermint Bark Ingredients
In addition to being delicious, peppermint bark might also be one of the easiest recipes to make without creating any waste. You can find just about all of the ingredients in the bulk section or in recyclable packaging as an alternative.
Particularly around the holiday season, we can often find dark and white chocolate wafers for melting as well as candy canes or peppermint candy crumbles in the bulk bins of our regular grocery store.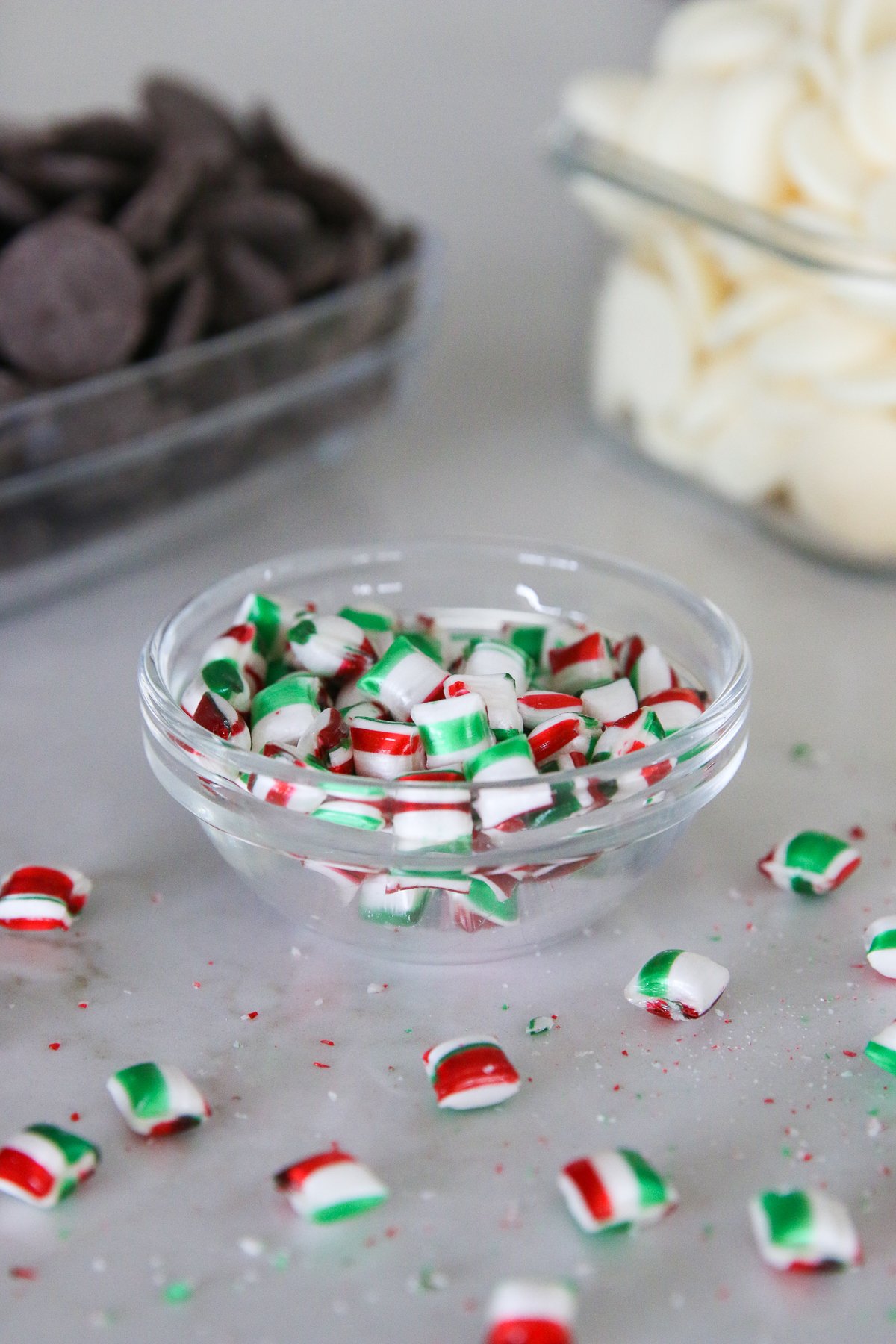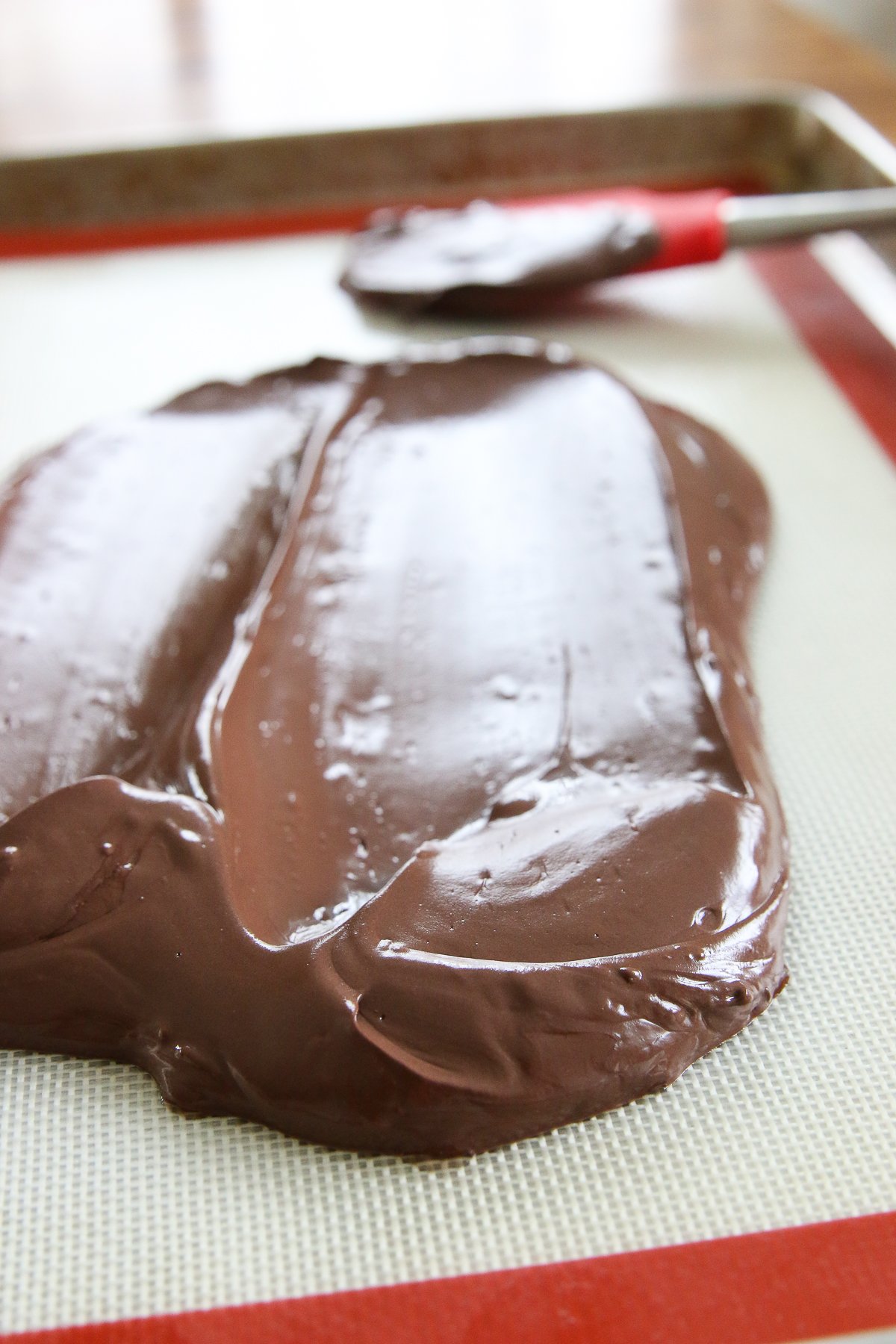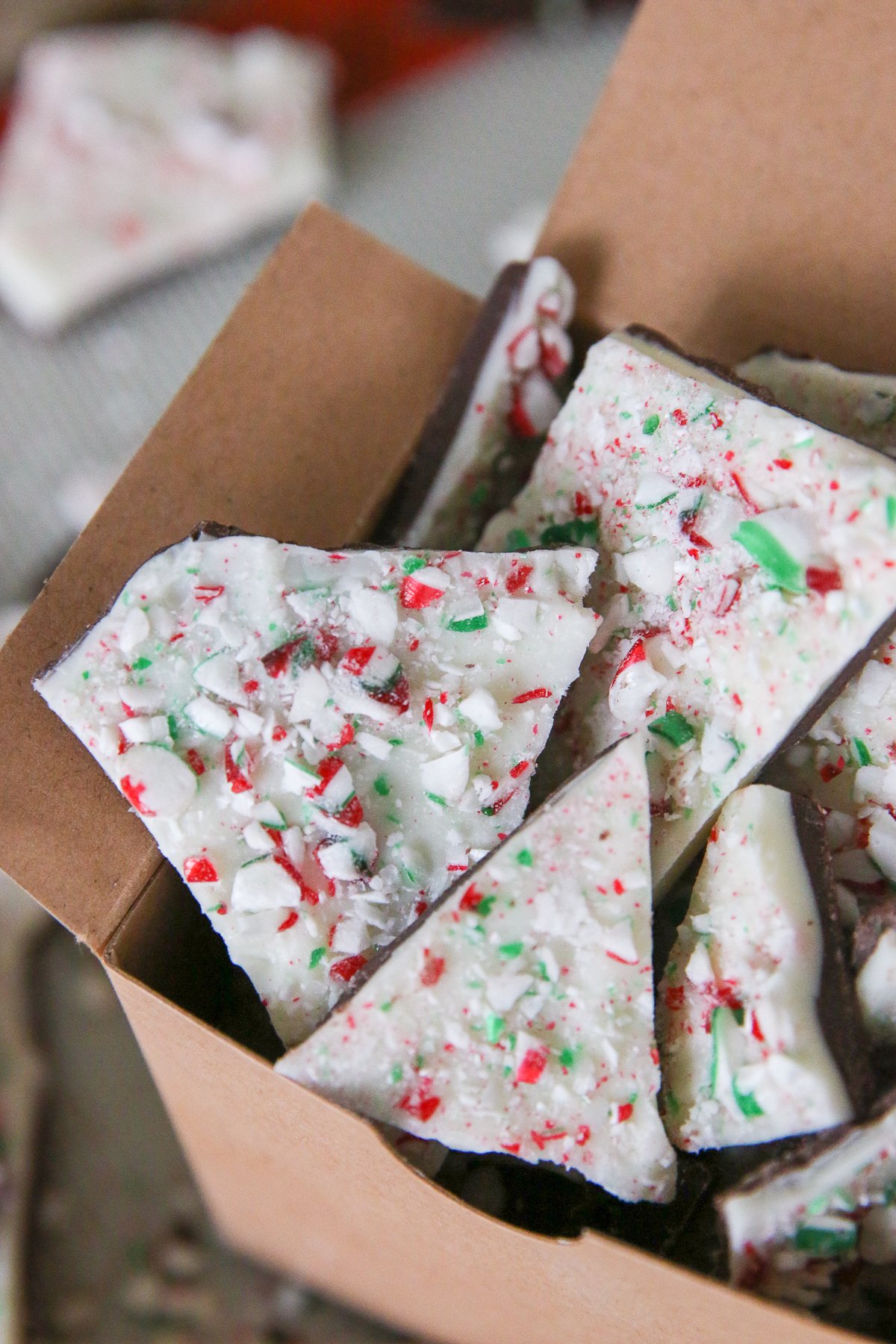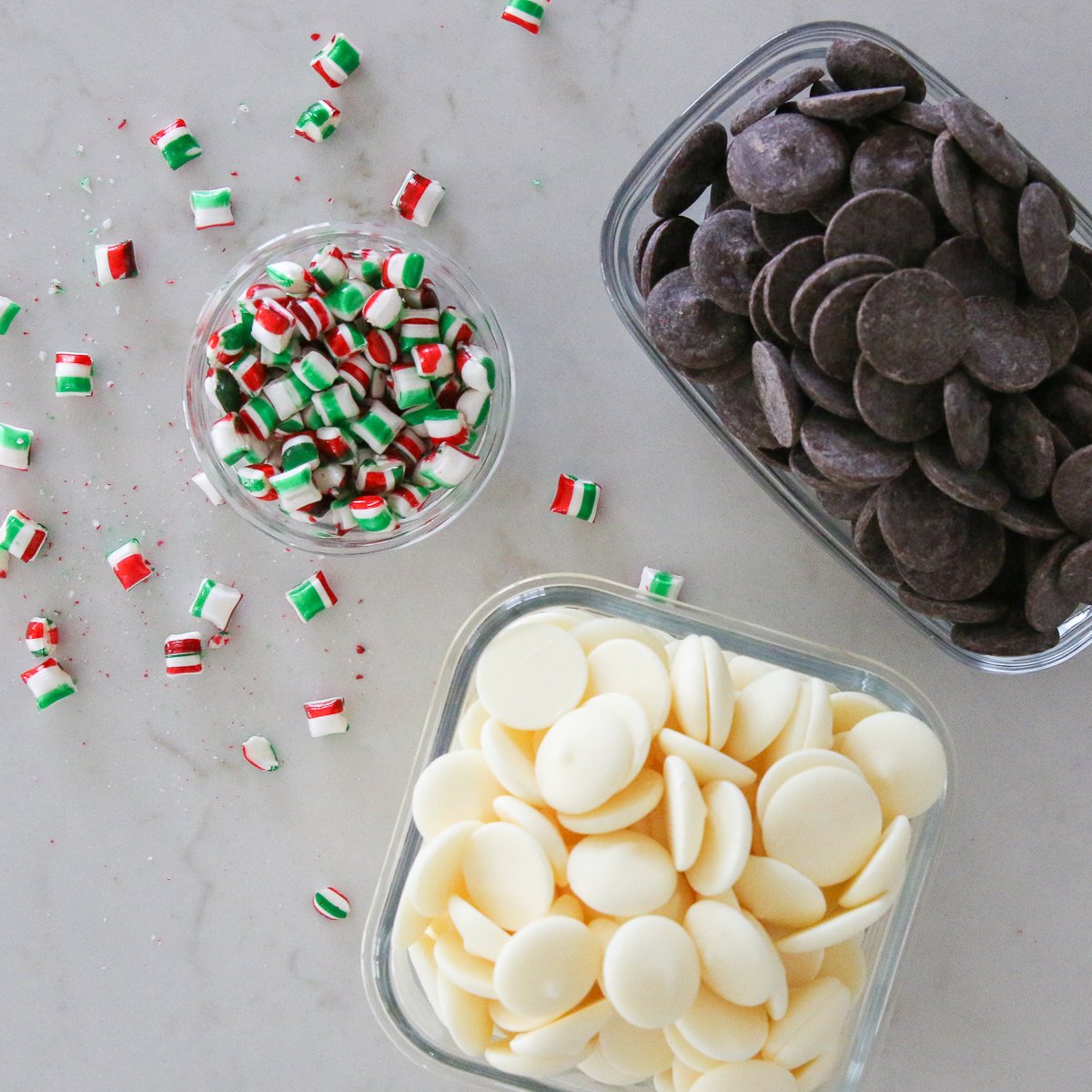 This year, with the pandemic raging across the country, you might have to settle for reusable or recyclable plastic containers for these types of ingredients depending on the rules around bulk bin usage where you live. We can still find these ingredients in simple plastic containers that we reuse for food storage, office supply storage, or even as containers for gifts to neighbors and friends.
Heck, you can probably give away some of the homemade peppermint bark in the ingredient containers! How's that for zero waste and creative repurposing?!
We can easily find peppermint extract in a recyclable container if you're not lucky enough to have a true bulk store near you that sells liquid ingredients like extracts to take home in your own reusable containers.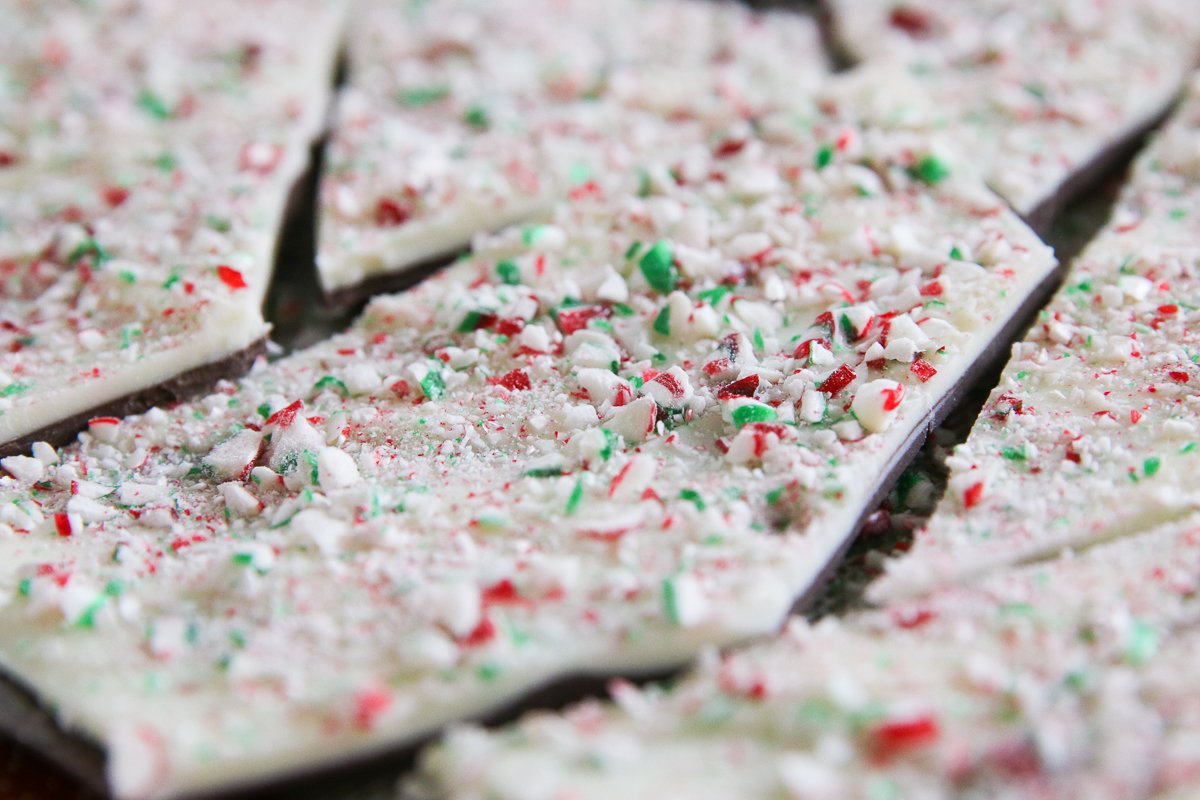 Low Waste Baking Guide
I often think about different ways to reduce waste while baking. I bake often with my boys, who are 6 and 8, so we've compiled some helpful tips along the way. I have shared most of them in my zero waste baking guide which I anticipate you will find really useful when trying to reduce waste in your kitchen.
This year, I'm sure we will whip up a batch of peppermint bark as we approach the holidays. It's a super easy holiday treat that's far tastier than its simple ingredients might suggest. And I expect we will have plenty of time at home this year for the holidays given so many other plans are being put on hold these days.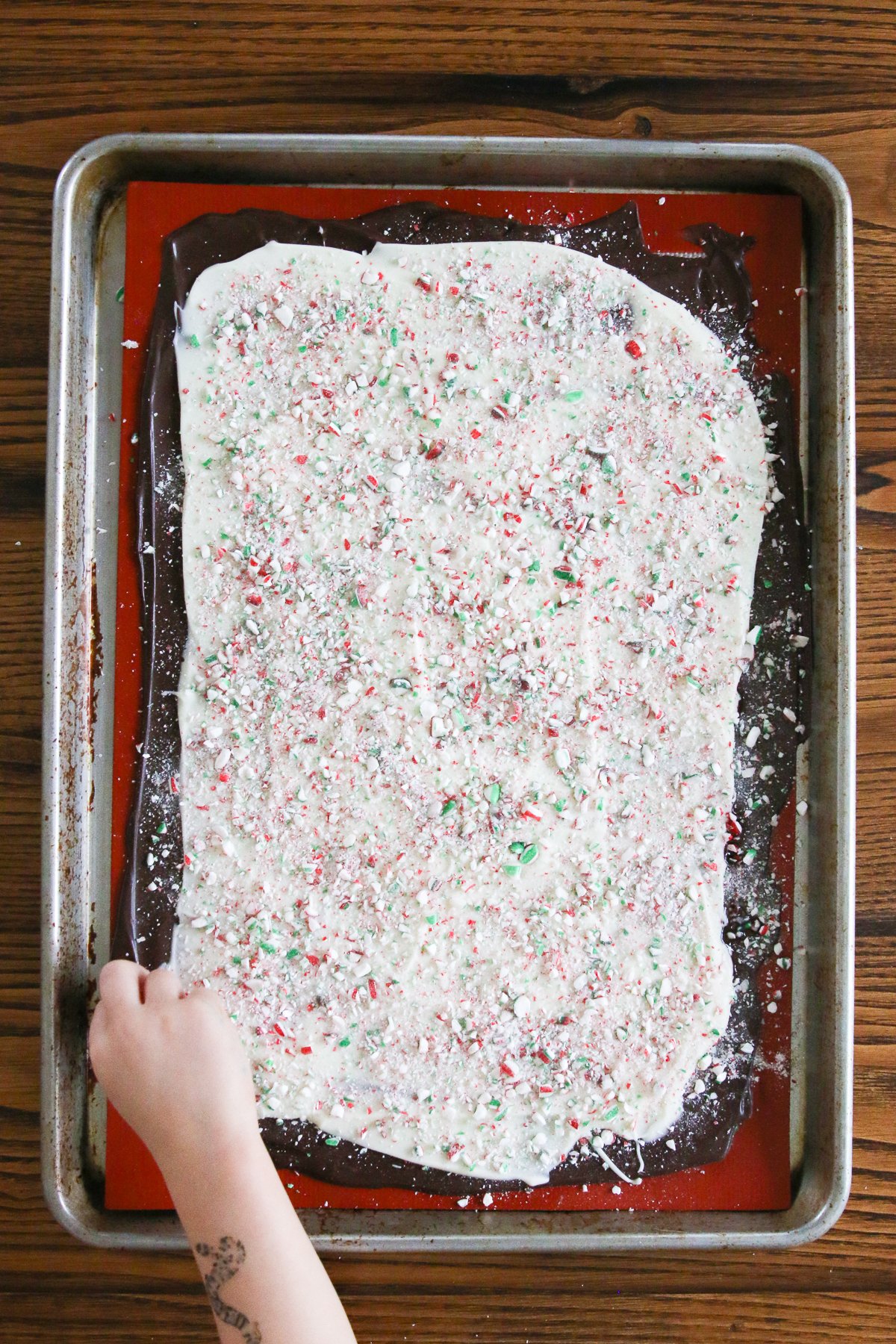 Tips For Making Zero Waste Peppermint Bark
As we made our low waste peppermint bark, we made the most of things we already had and steered clear of single use items. For example, we almost always use this silicon mat instead of parchment or wax paper to prevent the peppermint bark from sticking to the baking tray.
We wanted to make the peppermint crumbles smaller than what we purchased from the store, so we tossed them in a zip-top bag we had saved from another occasion and smashed the heck out of the peppermints with a rolling pin. That might be my boys' favorite part.
Gifting Zero Waste Peppermint Bark
I think peppermint bark is a great gift for neighbors or friends. It's low waste, really easy to make, and incredibly delicious (though maybe I'm a bit biased).
Package it in an upcycled glass jar, a brown paper box, or even a brown paper bag with some hand-drawn decorations. Holiday drawings from the little ones are always a big hit.
Have you ever made peppermint bark? Are you as big a fan as me?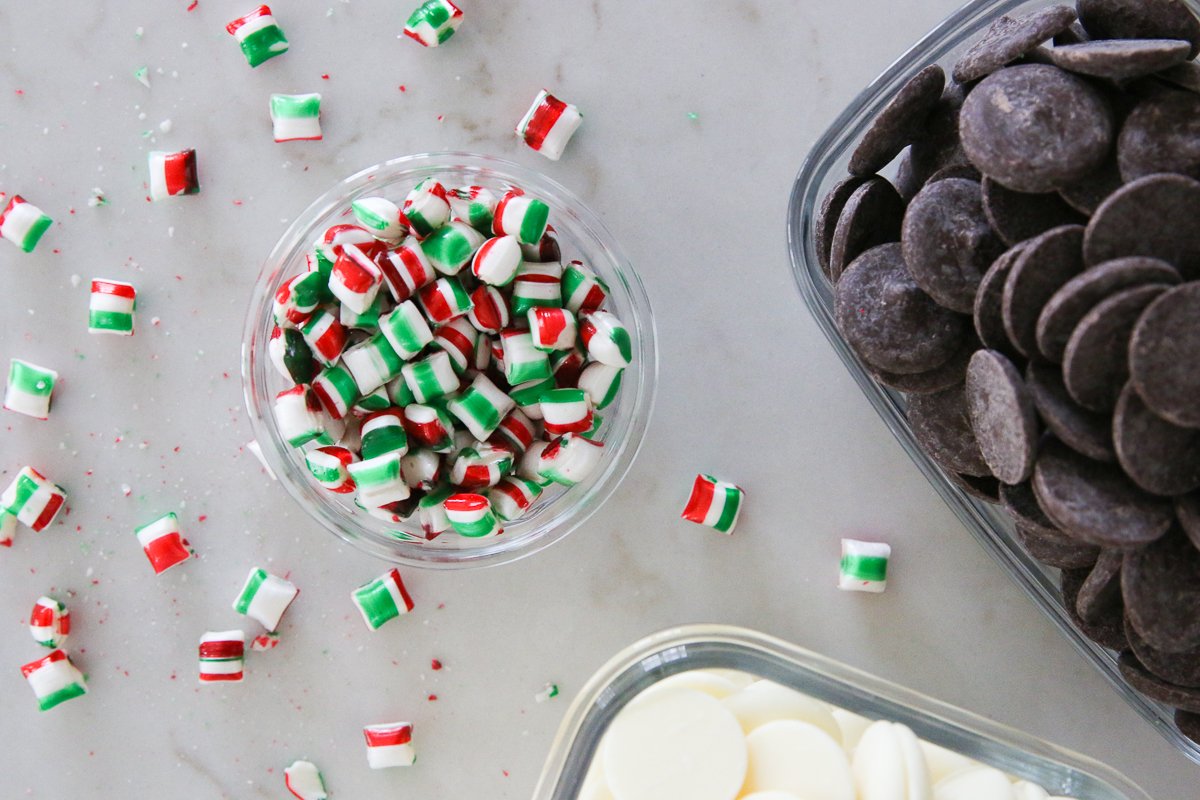 If You Liked This Post, You Might Also Like
Comprehensive Beginner's Guide To Zero Waste Baking
Low Waste No Waste Ginger Bread Houses
Candy Cane Kiss Holiday Cookies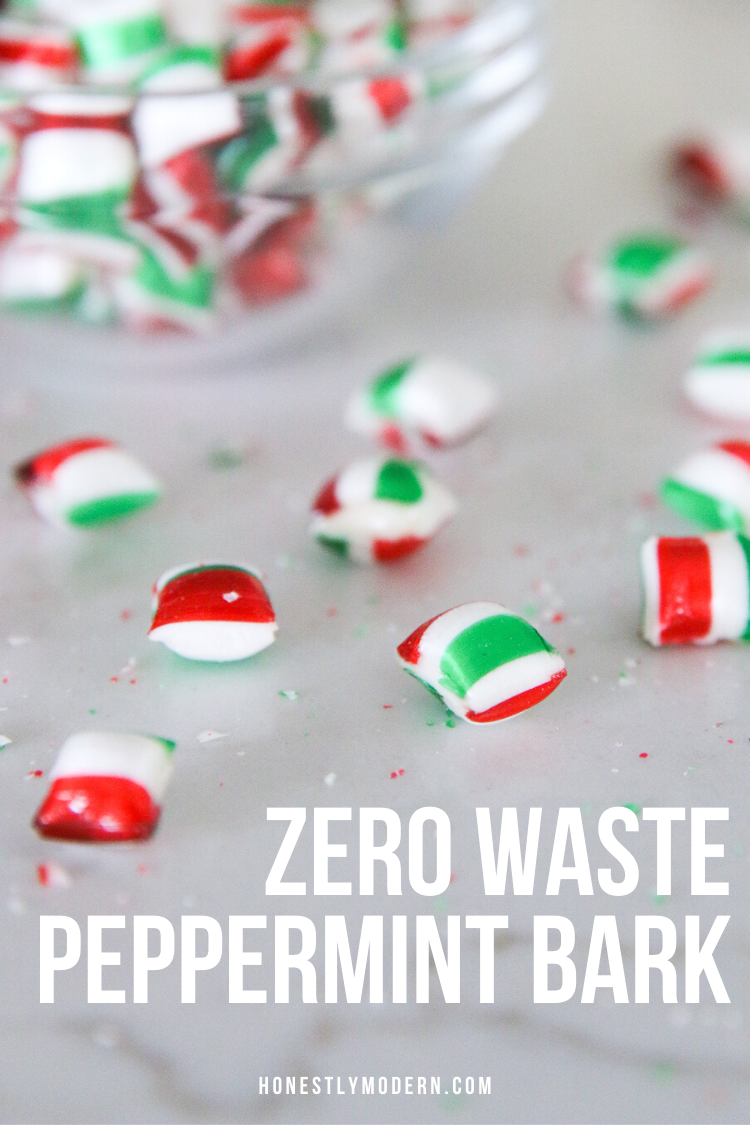 Zero Waste Peppermint Bark
Additional Time:
30 minutes
A really simple holiday treat that is zero waste, fun to enjoy with family, and a perfect gift for neighbors and friends.
Ingredients
2 cups dark chocolate baking wafers
2 cups white chocolate baking wafers
1 tsp pure peppermint extract
1/2 cup peppermint candies crushed
Instructions
In a double boiler, melt the dark chocolate baking wafers.
When fully melted, add the peppermint extract and mix. The extract may not mix in right away; continue stirring until it's fully incorporated.
Line a baking sheet with a silicone baking mat and spread the chocolate evenly along the pan. Make it as thick or as thin as your heart desires.
Place in the refrigerator and allow to harden for 10 – 15 minutes.
In a double boiler, melt the white chocolate baking wafers.
Allow the white chocolate to cool just a bit so it doesn't melt all the dark chocolate. Spread the white chocolate atop the hardened dark chocolate.
Sprinkle the crushed peppermint candies into the white chocolate (pressing down where need to incorporate with the chocolate).
Allow to harden for 10 - 15 minutes in the fridge, break apart into organically shaped pieces, and enjoy!
Store in an airtight container (and in the fridge if needed to prevent melting).