A Love Letter to White Denim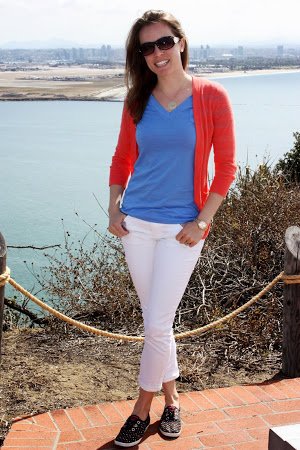 Original Post
Original Post
Dear White Jeans,
I owe you an apology. After many years of shunning you when I saw you on others, I finally gave you a chance and, much to my chagrin, I fell in love.
You can be tough to love. You attract stains like magnets and display them like billboards. Far too often, you provide great transparency to the general public of far too many things we'd rather not see. Generally, we applaud transparency in life. It breeds fairness, understanding, and equality. But in your case, I'd say we can take a pass.
You can be unforgiving, unjust, and just plain unattractive. Times with you can be rough! And those who choose to ignore these flaws of yours often need some tough love too.
But for all your faults and flaws, you do wonders when vetted through a proper review process. You match EVERYTHING! You bring summer life and energy to so many things that need a breath of fresh air when the sun shines bright and melts away the winter doldrums. You can be dressed up or dressed down, keep me warm or help me stay cool. And under the right circumstances… You.Look.Hot!
White Jeans, I just can't get enough.
As a token of my sincere apology, I have rounded up a series of moments when I've shown great affection for you (and I trust there will be more to follow). I hope this can make up for my years of disdain and rejection.
Very sincerely,
Your Newest Best Friend, Jen
Original Post
Original Post
Original Post
Original Post