5 Eco-friendly Subscription Boxes For Gifting
Looking for a fun gift idea that keeps on giving? Consider one of these eco-friendly subscription boxes for the special people in your life (or yourself!).🙂
This post includes affiliate links.
Subscription boxes have become all the rage over the last handful of years. To be honest though, I've always been a little leery of subscription boxes because I believe many of them encourage unnecessary over-consumption
Subscription boxes are fun to receive, but they often include items we would not otherwise buy and may not even use. For example, clothing subscription boxes typically send more clothes than I would buy on my own, especially when I purchase most of my clothes secondhand or from a handful of my favorite vetted brands.
I love the idea of a book subscription, but I can get just about any book I want from the library for free. Then I also don't have to store it or find a way to responsibly dispose of the books when I am done with them.
There are, however, a few subscriptions I've tried that I really appreciate and include things I would otherwise purchase despite the subscription. I think all of these subscription boxes are fun to buy for oneself and also make great eco-friendly gifts for friends and family.
5 Eco-friendly Subscription Boxes
Especially this year, when many of us won't see family for the holidays and can't spend much time with them throughout the year, a subscription box holiday gift is a great option to send a gift that keeps on giving long after the holidays pass.
Succulent Studios Subscription Box
Succulent Studios is a monthly succulent subscription, as the name implies. Each month, a subscription holder receives two baby succulents along with care instructions. The baby succulents arrive in fully compostable packaging, aside from a couple of rubber bands that we save for reuse.
I first subscribed to Succulent Studios about a year ago, hoping to get a little help learning how to care for indoor house plants. I had done a phenomenal job of killing just about any plant they came into my home. I liked that Succulent Studios included care instructions, and also had many related blog posts providing additional instructions about watering, sunlight, and more.
As expected, I killed a handful of the baby succulents during the first few months of my experiment. But after learning a few lessons, I've managed to keep just about all of the recent additions alive and well. I even have a handful of succulents that aren't such babies anymore, including a few I've re-potted together in larger pots .
Needless to say, a Succulent Studios subscription has been a really fun gift to receive in the mail each month, and also a great way to learn to care for indoor house plants.
Get $5 off your first Succulent Studios subscription.
MightyFix by MightNest Subscription
MightyNest is a company that sells a variety of zero waste and eco-friendly living household supplies. They also offer the MightyFix, a monthly subscription through which you receive one surprise zero waste or eco-friendly living item per month.
For just $10 a month, the subscriber or gift recipient receives a product worth substantially more than the subscription fee. Additionally, the subscriber receives a percentage discount on all additional purchases and free shipping for anything added to the monthly shipment.
MightyNest has a ton of great products on their site, and the MightyFix subscription is a great way to send a small gift to yourself or friend to help them lead a more eoc-friendly lifestyle.
Try the MightyFix and get your first month for only $3 with promo code MIGHTYNOW.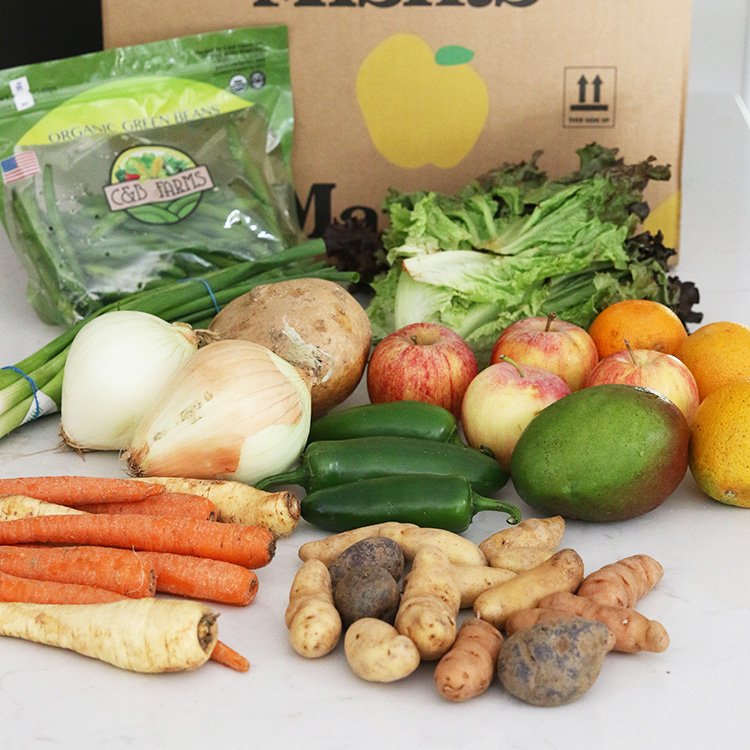 Excess or Rejected Produce Subscription Boxes
There are several companies that collect and purchase excess or rejected produce and food inventory and produce from Farmers and food companies. Were it not for these imperfect produce companies, much of this food would go to waste. These companies help ensure that excess or ugly produce that is perfectly nutritious doesn't end up in a landfill.
Although it might seem mundane, a gift of a rejected or imperfect produce subscription would be so practical. For the right person, it might even be a special way to acknowledge their desire to live more sustainably and offer a gift that reflects that priority for them.
We use Misfits Market and have really appreciated the service for several months since signing up. Misfits Market does not serve the entire country, but there are several other options like Imperfect Foods and Hungry Harvest that provide similar subscription services.
Get 25% of your first box from Misfits Market with this link!
Causebox Subscription
Causebox is a quarterly subscription box that includes high-end ethical and sustainable goods. They curate a seasonal box once per quarter filled with high-end and full-size sustainable gifts and sell as a subscription box for a significantly discounted price relative to the full values of the items included in the Box.
Each box costs about $50 but includes far more than $50 worth of ethical and sustainable items. For example, in the recent box I received, the Box included a robe, a cutting board, a candle holding Lantern, a couple of full size beauty products, and a few other miscellaneous items. cause box estimates that each box is worth about $200.
Causebox is fun for your family member or friend who loves receiving novel items that no one else has. Especially if they prioritize ethics and sustainability around consumption.
Get $10 off your first Causebox with this referral link!
Eco-Friendly Subscription Boxes For Kids
I love receiving fun mail as an adult, and I loved it even more as a kid. Here is our favorite eco-friendly subscription box for kids that might make the perfect gift for the little one in your life.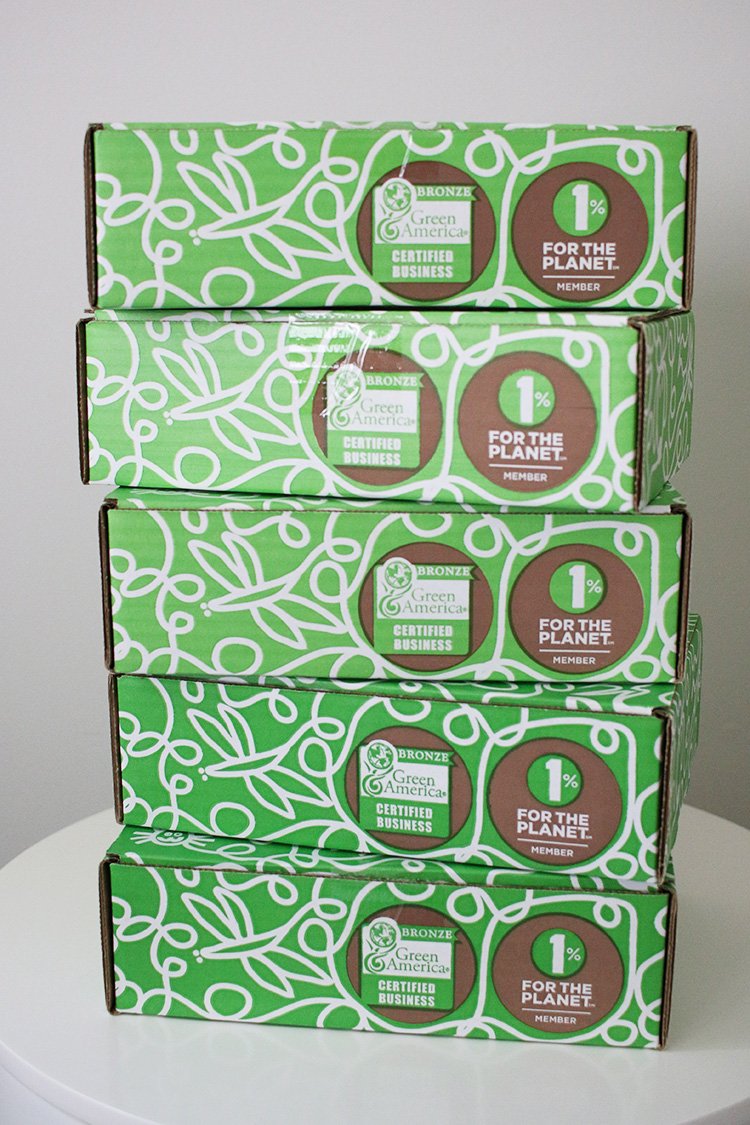 Green Kids Crafts Subscription Box
My boys have received Green Kids Crafts subscription boxes on and off for the last couple of years. The boxes include a variety of mini projects and experiments that help kids learn about the world around them.
Although the boxes include some plastic and not every component is recyclable or compostable, I think the the company nicely curates subscription boxes that are fun and educational while also balancing eco-friendly supply, packaging, and shipping aspects of the process.
Further, many of the Green Kids Crafts subscription boxes include projects and educational materials that highlight environmental issues. Each Green Kids Crafts box comes with a corresponding booklet to provide environmental educational context to each of the projects.
My younger son especially loves receiving his Green Kids Crafts boxes in the mail and gets excited about each project or experiment he performs. It's also worth noting that, at 6 years old, he can complete most of the projects independently. This is particularly important to me because I appreciate that it's an activity that can keep him busy while I'm working on my own things.
Do you know any other eco-friendly subscription boxes? Or have you tried out the ones listed above?
If You Like Eco-Friendly Subscription Boxes, You Might Also Like
My Favorite Sustainable Subscriptions
Special Eco-Friendly Gifts For Long-Distance Family & Friends