How We Made $1,200+ Selling LEGO Sets on Facebook Marketplace
Do you have lots of LEGO collecting dust? Did you know there is a robust secondhand market for LEGO? Read on for more about tips to sell LEGO online and how we made nearly $1,300 selling LEGO sets on Facebook Marketplace this summer.
This post contains affiliate links.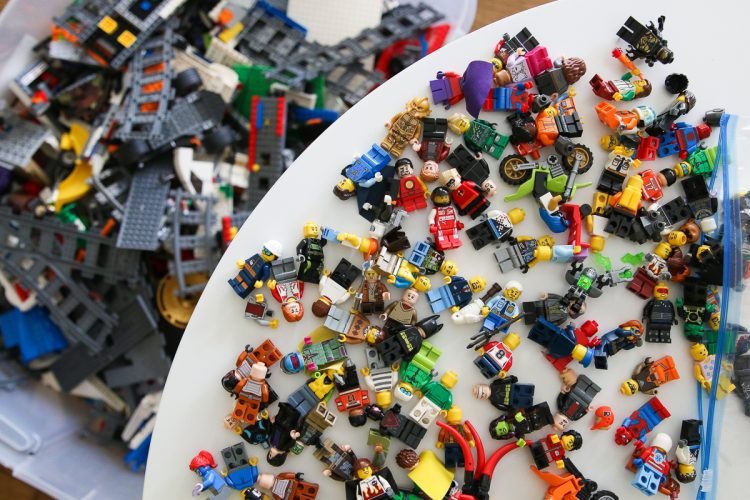 A few months ago, just as school let out for summer break, our boys (10 and 8) decided they wanted a PlayStation 5. They have been asking for it for some time, and we have consistently told them that the PlayStation 4 they have was more than sufficient.
But with summer approaching and more free time on the agenda, my husband and I told them they could get the PlayStation 5 if they saved up enough money together to buy it themselves. Now if only they could figure out how two children their age could earn several hundred dollars for the new gaming system…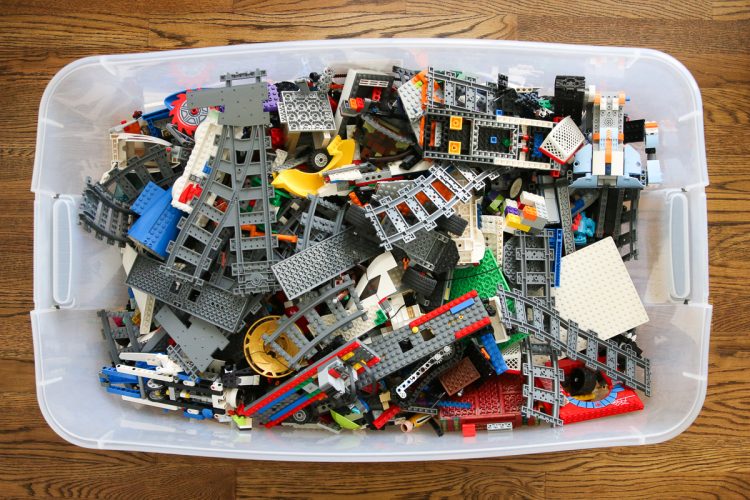 Simultaneously, old LEGO sets drifted around our house collecting dust. The boys love to put together complex sets like the Harry Potter Diagon Alley set. They especially love the advanced Technic sets like this Porsche 911 GT3 RS (that has since been retired and did NOT cost nearly as much when we bought it) and this Bugatti Chiron (likely to be retired soon and no longer available from LEGO). But once they complete the build, they have little interest in playing with it or breaking it apart to build something else.
Put two and two together, and my husband suggested the boys sell their LEGO sets on Facebook Marketplace to make the money to purchase the new PlayStation 5.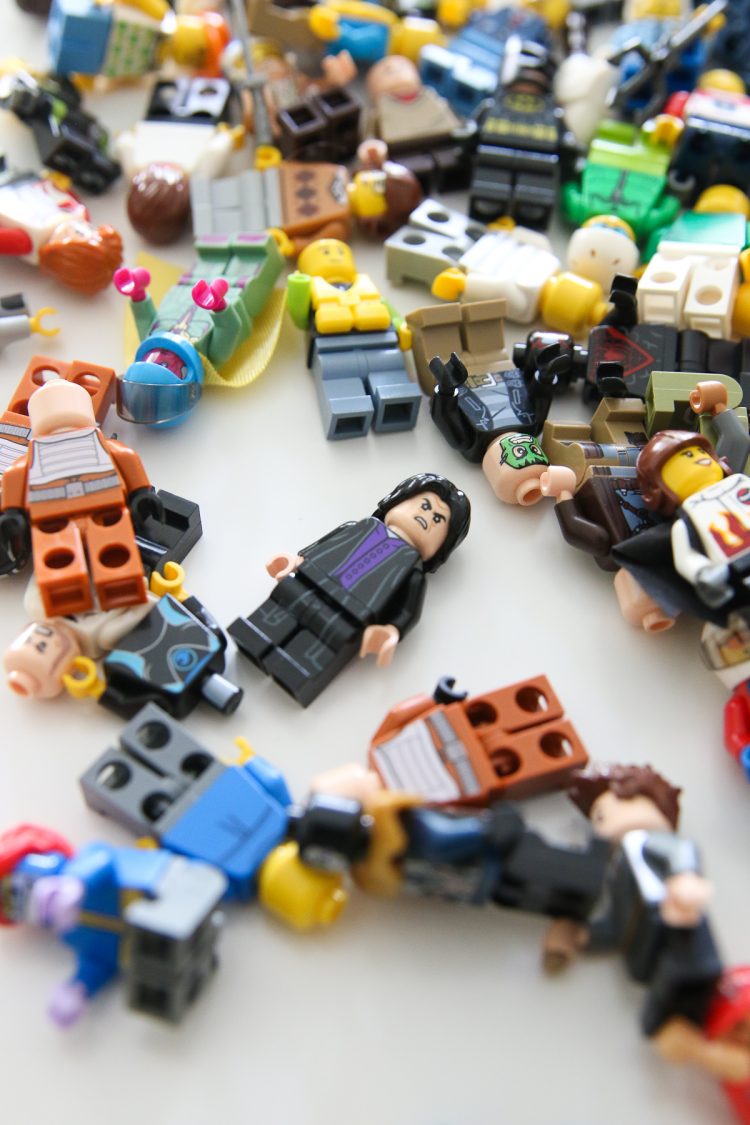 Do Imperfect LEGO Sets Really Sell?
I was dubious that this would work. I didn't understand the secondhand LEGO market, and I knew that every set we had was missing at least a few pieces. The Old Trafford Stadium crumbled when renovations on our home shook the house enough to break the completed set apart (this actually happened).
The Technic cars sat around for years, inevitably losing a piece or two with young boys running around our house. And the LEGO Roller Coaster (since retired) had a run-in with one of my boys who was mad at the other and decided to break his LEGO set as revenge. This is real life; we aren't protecting LEGO sets in our house like collectors might do.
I knew collector sets in mint condition earned serious money in the LEGO community. And we had some sets that were hot on the market. But I absolutely do not have the patience to take apart thousands of pieces, match them up to instruction manuals, find the missing pieces, order them, and prepare a complete set. It makes my head hurt just thinking about it. Would someone really do this?!
As it turns out, my lack of interest in small details like LEGO precision is someone else's strength! There are loads of people who love to do this. And they appreciate people like me who sell unfinished LEGO sets on Facebook Marketplace at a discount to market value so they can do the leg work to complete them and resell them at a higher value. This was basic market economics at its finest, and our family was here for it!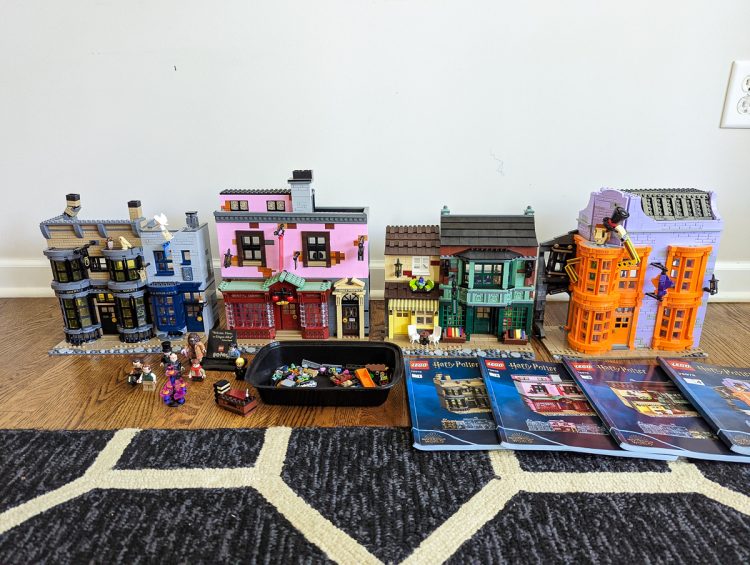 Where to Sell Used LEGO Sets
There are many forums and marketplaces to sell LEGO. Generic marketplaces like eBay, Amazon, Facebook Marketplace, and Reddit (yes, Reddit) work. There are also LEGO-specific marketplaces like BrickLink (owned by LEGO) and Brick Owl, among many others.
Some of these sites are more established than others. Some require some type of verification before being authorized to sell on the sites to create more trust and legitimacy in the process. Depending on your priorities, pick which option works best for you.
Selling LEGO Sets on Facebook Marketplace
We chose to sell the LEGO sets on Facebook Marketplace because it was a familiar platform, easy to use, and didn't require shipping anything. I chose to only sell to local buyers so I did not have to ship a ton of bricks and transact payment between distant parties.
I surely left some money on the table by limiting to whom I would sell, but convenience was more important to me than maximizing every dollar out of each transaction. I also wasn't especially aggressive about challenging low offers from people, especially after certain sets sat on the platform for a few weeks.
How To Know How To Price LEGO Sets for Resale
Before starting this whole process, I didn't have a clue how to price these sets. I knew that 50% of retail was a decent starting point for many items in good condition on Facebook Marketplace. But the $400 retail Porsche we had is a retired set and now sells new for over $1,200.
I didn't do a ton of research to guess a price to set for sale. I checked other sites like Amazon and also looked at the LEGO site to see if they were still for sale as new products direct from the brand. Some were and others were not.
I didn't know about BrickLink until the first buyer told me about it. I used that site as a guideline for pricing sets I sold after that initial sale. It seemed to garner a slightly higher price point than Facebook Marketplace (which makes sense considering it's more established as a trusted LEGO resale site), but it was useful as a baseline.
Tips To Sell LEGO Sets on Facebook Marketplace
Over the course of two months, we organized, photographed, and sold eight LEGO sets that earned the boys over $1,200. I did most of the legwork because I didn't want them managing conversations with strangers over an app like Facebook (as you might imagine). They also can't drive, so I typically met up with buyers at nearby public locations like gas stations and grocery store parking lots.
The process was quite easy. I had no trouble with fraudulent users for these particular sales.
Sidenote: I have had some questionable inquiries related to furniture sales on Facebook Marketplace in the past. Be mindful and stay safe when using Facebook Marketplace. It's mostly well-intentioned people but there are plenty of fraudsters scouring the platform so be wary of situations that sound too good to be true. They usually are.
If you have some old LEGO sets collecting dust that could use a new home in your next decluttering session, consider selling them. Here are a few tips for selling LEGO sets secondhand.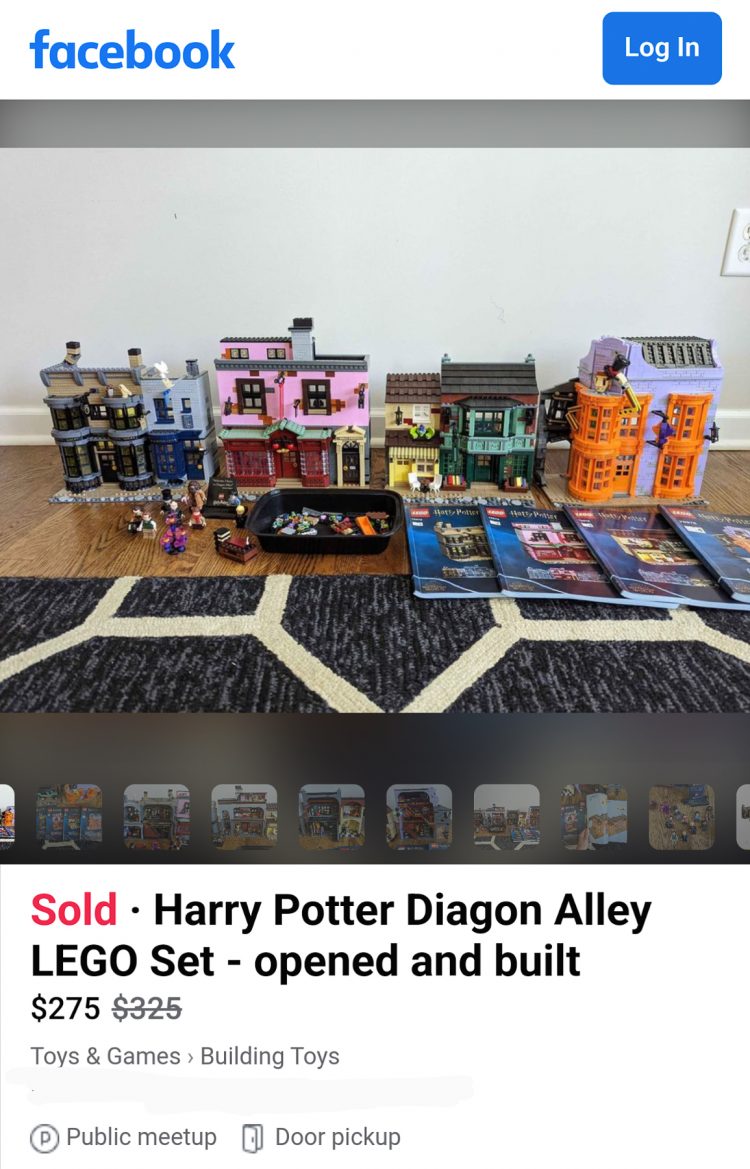 Take Clear Photos & Include Several Photos
Buyers want to know what they are getting before they show up. Include plenty of clear photos with good lighting so potential buyers feel like they can accurately assess the condition and quality of the LEGO sets.
I tried to include photos from multiple angles. I added close-up photos of mini figurines (which are a hot part of every set – especially sets like Star Wars and Harry Potter). I included photos of the boxes and instruction manuals when I had them.
I also took photos of the sets as completed collections for the most part. While I have little interest in taking these sets apart, I think it helps buyers feel more confident (and thus pay more) because they can get a general idea of how many pieces might be missing (a few, a ton, etc…). If the set is a bunch of individual pieces piled up in a box or a bag, it's really hard for a buyer to confirm what they are actually buying.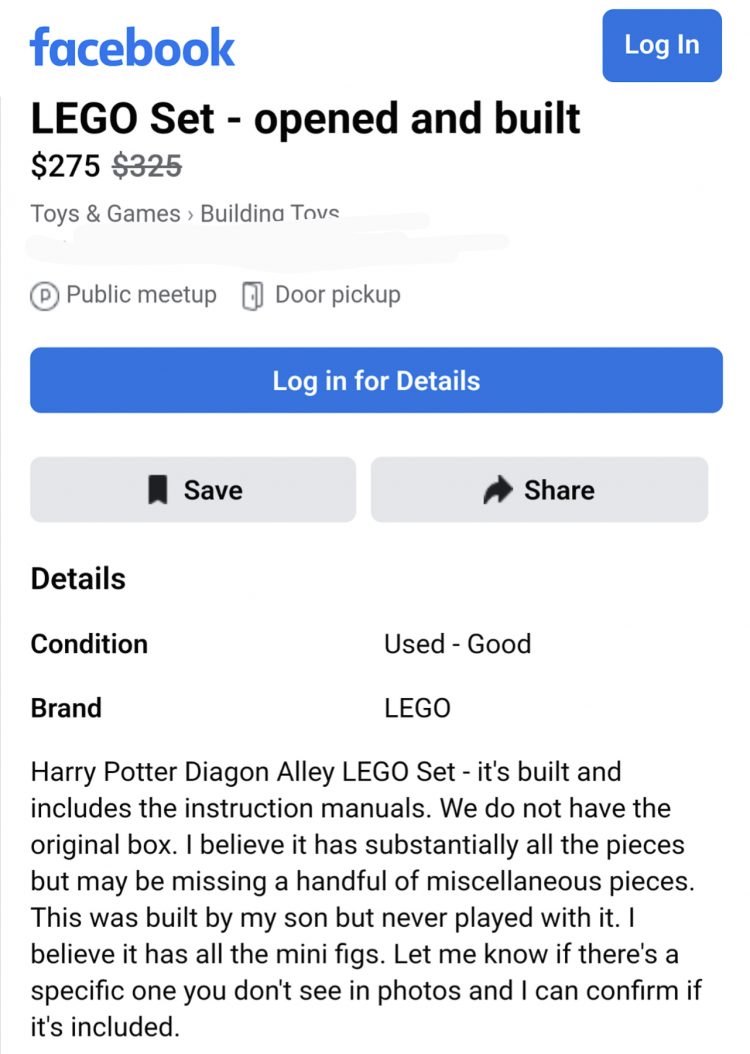 Include a Specific Description
Add specific and detailed information in your posting. I used the specific name and product number from the LEGO site for each listing so that people could easily search for it if they were in the market for a particular LEGO set.
Facebook Marketplace also has many tags you can use for quality, brand name, type of product, etc… They have an entire group dedicated to LEGO, so be sure to use those features. It not only makes it easier for people to search for your listing, but the algorithm is more likely to recommend it to people in your area who routinely purchase LEGO sets on Marketplace.
Be Transparent About Quality & Completeness
This really boils down to not being a jerk. Be honest about which pieces are missing and how many pieces are missing. I didn't know exactly how many pieces were missing (or which ones, for that matter), and I was entirely honest about that in both the product description and my correspondence with potential buyers.
Because the sets were mostly built, I could provide an estimate and show close-up photos of areas that I knew could be missing a handful of pieces. But I always told prospective buyers they were not getting a complete set and I couldn't specify what exactly they would have to replace.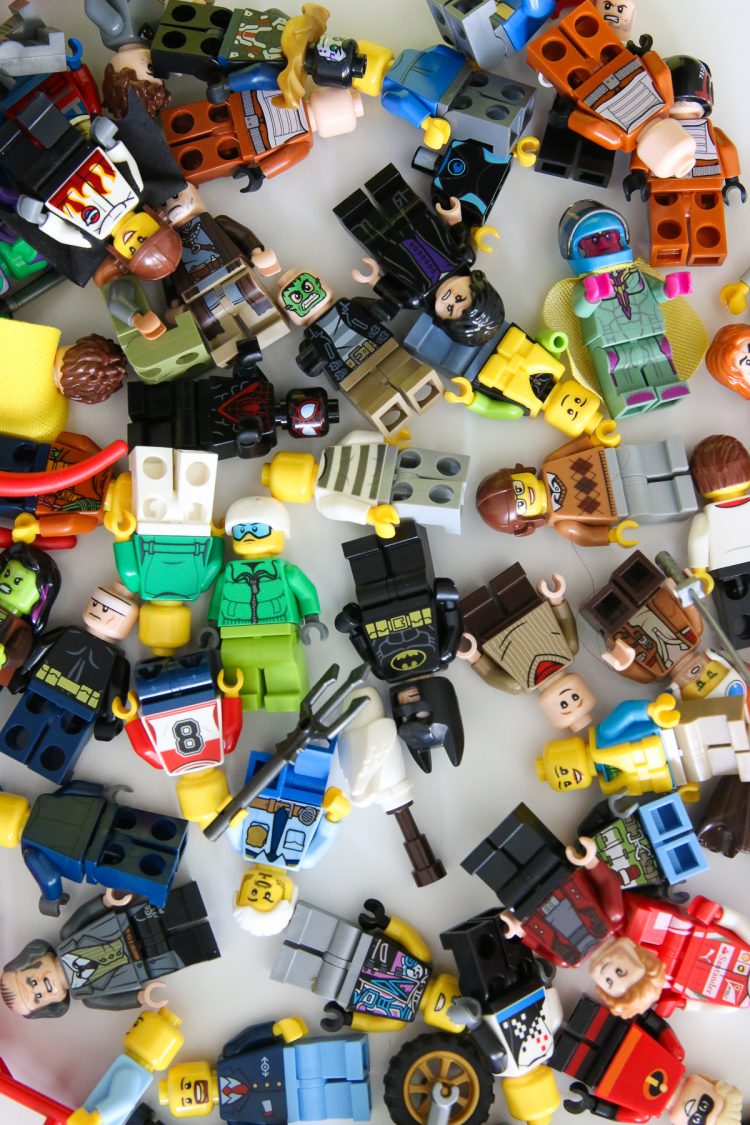 Include the Original Box and Instructions
As you might expect, people will pay much higher prices for LEGO sets that come with manuals and original boxes. You can find the manuals online, so it's not entirely necessary to have the manual to build the set. But a paper manual is often preferred.
Many people buy incomplete sets with the intention of completing them and reselling them for a profit. In these cases, they need both the instruction manuals and the original box (preferably in decent condition) to get the best price.
We had the original boxes for two of the Technic cars we sold and those warranted much higher prices as a result. Especially because my boys have little interest in playing with the LEGO sets after they build them, we definitely know for the future to keep the boxes and make sure they stay in good condition so the boys can resell sets after they no longer want them.
Respond Quickly to Inquiries
Finding something you love on Facebook Marketplace only to have the seller not respond is such a bummer. Respond quickly, when possible, to inquiries you receive about the LEGO sets for sale. Not only does it help you sell the sets faster, but it also creates a better and easier experience for the buyer. It probably creates a bit more trust with potential buyers as well that you will show up and follow through if they decide to move forward with the transaction.
Patience Pays (Quite Literally)
Expensive items like large LEGO sets don't always sell right away. It takes some time for the right buyer to land on your listing. The Facebook algorithm tries to facilitate this process, but there's still some luck involved in the right buyer finding your LEGO listing, living in your area (if you wanted to stay local like me), and being interested in your particular sets.
Some of the LEGO sets we offered sold in just a few days (especially those high-end Technic sets I mentioned). Other sets took a few weeks or a little more than a month before the right buyer showed up.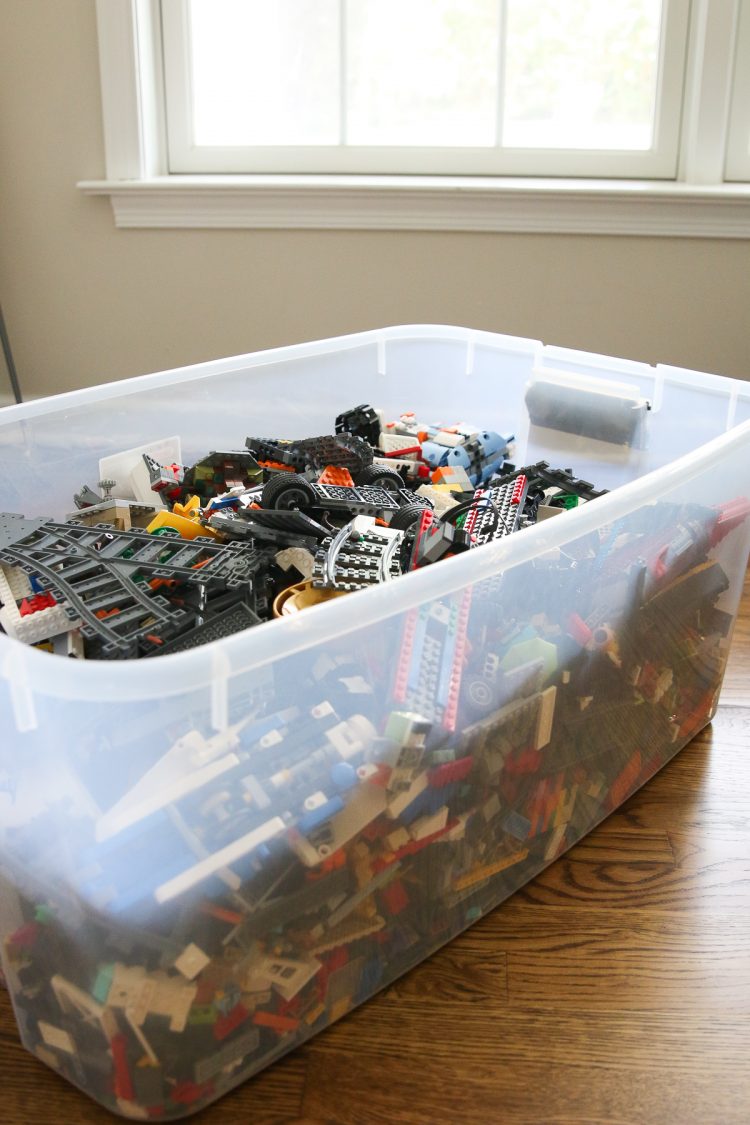 In some cases, I had buyers offer low amounts on which I passed. But these offers helped me gauge the right price, encouraged me to discount some of the prices, and eventually led to accepting a lower offer on a couple of sets when one person wanted to buy three sets at once.
I prioritized convenience over maximum cash in this situation, but it also took several weeks for this buyer to find my listings. Had I not been patient while the sets sat on Marketplace for a few weeks, surely I wouldn't have made as much money. I may have just donated them to a thrift shop or passed them along via Buy Nothing.
While not specific to LEGO sets, here are a few more general tips for making money selling on Facebook Marketplace.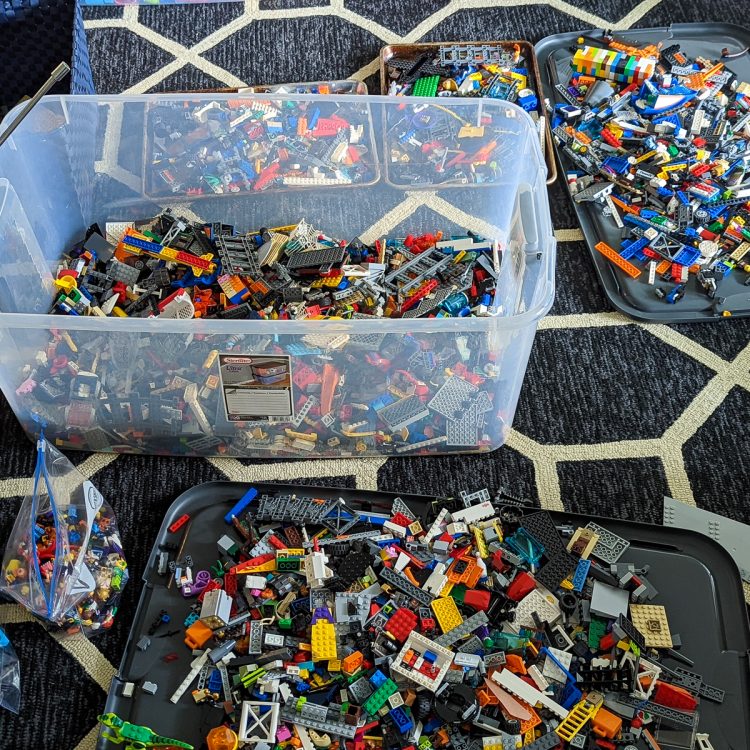 Strong Secondhand Market is Good For Sustainability
There are lots of reasons to love LEGO. The brand has endured because they make great products that last and are loved. Having a robust and reliable secondhand market also makes LEGO really great for those of us looking to live more sustainably.
Instead of tossing old toys in the trash, it's likely that LEGO sets can find a new home that will love them. And you can probably even recover some of the initial cost by selling them, making the high price point a little more affordable in the end.
Related Reading: 5 Reasons To Love LEGO For Sustainability
How We Made $1,200+ Selling LEGO Sets This Summer
So you might be wondering by now how we actually made over $1,200 in just a couple of months. That's a lot of money (though admittedly, a lot of money was spent by those who purchased the LEGO sets – mostly as gifts – for our kids). Here's the breakdown: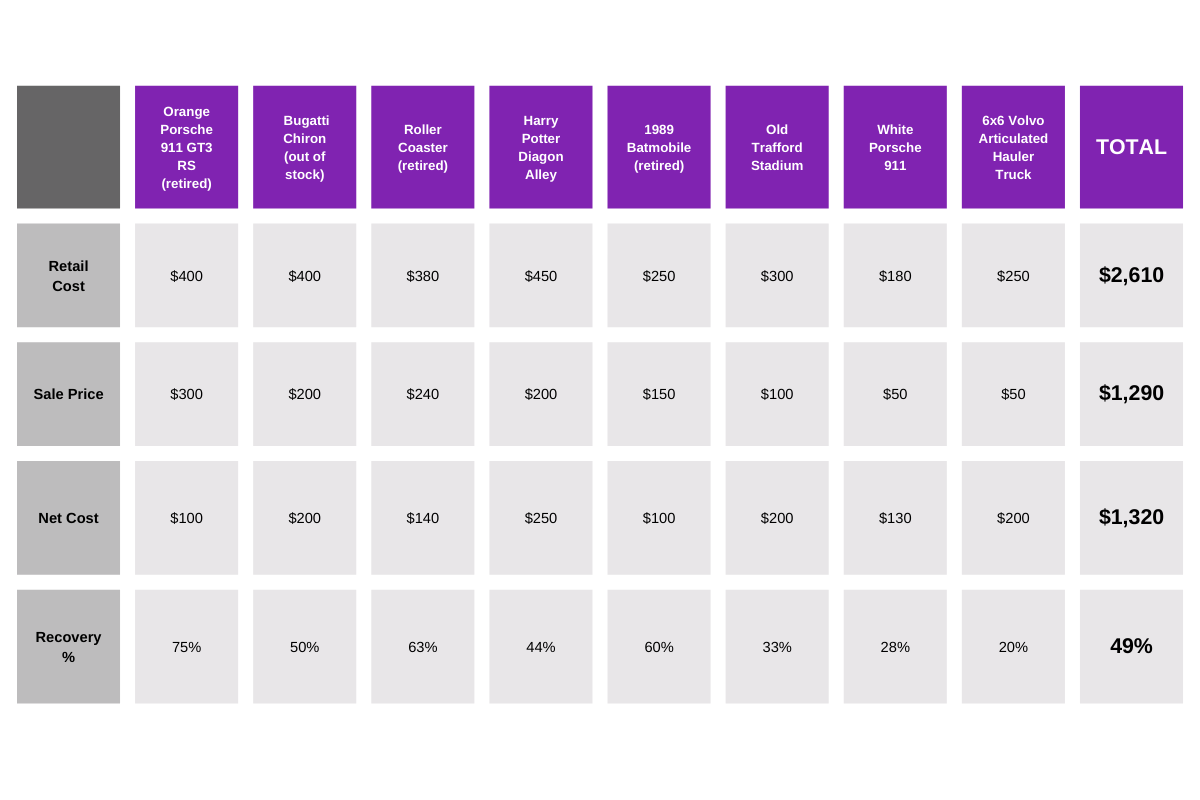 All in, we recovered nearly 50% of the total costs of the sets! Had we known in advance that we could resell them, we would have kept the boxes and cared for them more diligently to ensure we had more pieces. We would have made far more than half of our money back under those circumstances (and will keep this in mind for the future).
As you can see, we earned quite a bit more from sets that were retired. Patience pays again (and now we know to hold on to some of these sets for a few more years if they look like sets that will increase in value over time).
We also had original boxes for the orange Porsche and the Bugatti Chiron which helped get us a bit more money on the sales. Some of the sets were missing more pieces than others. And those that were still available as new sets from LEGO were, of course, less appealing to buy secondhand so they garnered lower resale prices.
More Sets & More Money In a Giant Box of LEGO
We sold all the sets we have that were readily available to find a new home. We currently have other sets, like a large Star Wars X-wing fighter, this airplane set, and a few other Creator sets broken into a gagillion pieces all together in a massive LEGO box.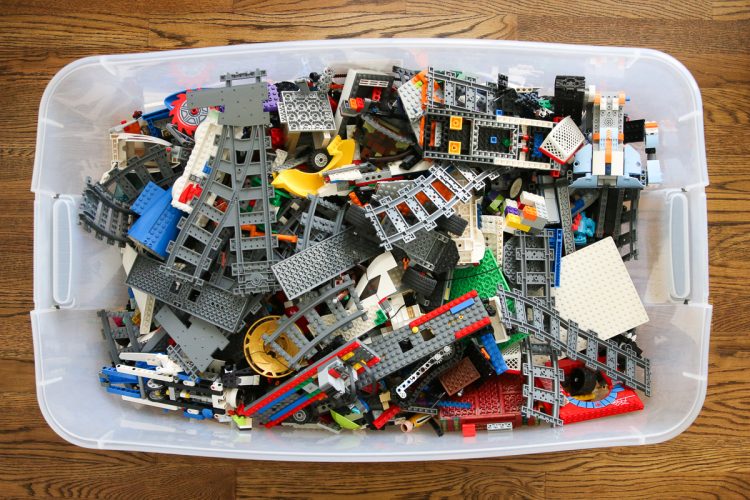 There's no chance I'm digging through those boxes in search of thousands of small plastic bricks to put those sets back together for sale. But had we known about the resale value of these sets (especially the Star Wars ones!), we probably would have managed them more diligently. Live and learn… and make some money selling LEGO sets and keeping toys out of the trash.
Have you ever sold LEGO sets? Did you make decent money on them? Are you more inclined to choose them as a toy for your child knowing you may be able to get some value back for them when your child outgrows them?
If You Like Selling LEGO, You May Also Like
5 Ideas To Engage Young Athletes With LEGO At Home
7 Ways to Help Kids Rediscover LEGO
Recreate a LEGO Masters Challenge
About The Author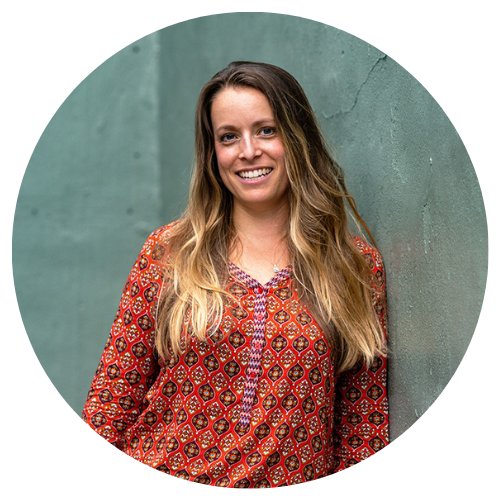 Jen Panaro
Jen Panaro, founder and editor-in-chief of Honestly Modern, is a self-proclaimed composting nerd and an advocate for sustainable living for modern families. In her spare time, she's a serial library book borrower, a messy gardener, and a mom of two boys who spends a lot of time in hockey rinks and on baseball fields.
You can find more of her work at Raising Global Kidizens, an online space to help parents and caregivers raise the next generation of responsible global citizens.