Loving Lately | End of Summer
Over in our neck of the woods, we are winding down summer. It's been one of our best summers yet with lots of time spent playing sports outside. I even got back into tennis after a decade-long hiatus!
As we transition from summer to school season, here are a few things we've been loving lately.
This post contains affiliate links.
New Tennis Grip (Jen)
I pulled out my old tennis racquets after years of collecting dust in our basement. About a year ago, I almost donated them thinking I was done with tennis for good. I'm glad I kept them.
While the strings broke from sitting untouched for too long and the grips were beaten up, I didn't need to buy entirely new racquets to get back into the game. I asked the tennis pro to restring my racquet and this great (and amazingly green) tennis grip gave new life to my racquet.
The most sustainable things we can use are the things we already have. This green grip isn't particularly sustainable itself. But with a few small updates, the grip replacement made my tennis racquet perfect for now, and I love that I don't have to buy anything new to get back into the game.
New Native Plant Garden Beds (Jen)
This year we decided to replace some of the various plants in our yard with native species alternatives. We hired Soil Shepherds to help us choose plants, design the beds, and install the new tiny plants. The plants are doing great; nearly all of them have survived the voracious deer that traverse our yard most evenings.
Over time, the little seedlings will grow and cover most of the open space in the beds to prevent weed growth and offer lots of food and shelter for native species and plenty of pollinators.
Tiny Yellow Bungalow Shop (Jess)
Tiny Yellow Bungalow is my go-to online shop for all my plastic-free kitchen and bathroom essentials. Owned and operated by Jessie Stokes, a zero-waste advocate and mom, she curates the best products to host in her shop.
My personal favorites are the wooden dish brushes and solid shampoos. Even better, all items are shipped with compostable packaging, minimizing the carbon footprint on your purchase.
Ester Hip Pack by Awl Snap (Rupa)
I love this little bag that fits what you need so your hands can be free! This was definitely a birthday splurge purchase for me, and it's worth the price tag. Wear it on your chest, shoulder, or hips. This bag gives you style + versatility. I also love supporting a local woman-owned business.
Little Free Library (Reese)
When we started our Little Free Library, we didn't realize we'd be starting a book rescue for awesome reading material that was otherwise landfill-bound and a community gathering point. This little red box has really connected us as neighbors, and I love that this model is made from recycled milk jugs.
Cork Yoga Mat (Reese)
I love this cork yoga mat for its sustainable materials, fun designs, and luxurious feel. It makes my workouts less of a chore and more "me time".
Anything you're loving lately that's helping you live a more sustainable life? Share in the comments so we can check it out!
About The Author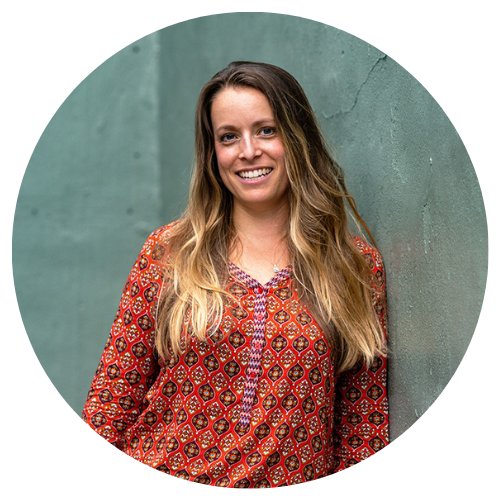 Jen Panaro
Jen Panaro, founder and editor-in-chief of Honestly Modern, is a self-proclaimed composting nerd and an advocate for sustainable living for modern families. In her spare time, she's a serial library book borrower, a messy gardener, and a mom of two boys who spends a lot of time in hockey rinks and on baseball fields.
You can find more of her work at Raising Global Kidizens, an online space to help parents and caregivers raise the next generation of responsible global citizens.