Library Lately | Borrowing, Decorating, & Donating
We are big fans of the library. I check out books like it's going out of style, but we also use the library for other things as well. Libraries have a lot more to offer than just books, even if that core offering is so critical to our communities. Below, I've shared some ways that we have used our library lately to highlight different ways to use the library that might be available to you too! You might also enjoy our series Libraries are More Than Books.
This post contains affiliate links.
Decorating with Borrowed Books
For so long, I've struggled to find the right way to style our fireplace mantel. All the right angles and hard edges from the large mirror above it and the mantel itself need something other than more rectangular frames. The space between the mantel and the mirror feels like a daunting size to my novice skills.
For years, it lived as a dumping ground for remote controls, a Theragun, and random odds and ends that needed a home. I hated it. As of late, it's been cleaner (thank goodness) but it still doesn't feel quite right. So in the interim, I neatly stack our list of to-be-read library books on the mantel and call it a day.
The mantel makes the books handy when we wanted to read them and also keeps them top of mind for me (and my boys – who enjoy reading but sometimes forget about it when it's not front and center). It might not meet professional stylist standards, but it's working for now and feels like a heck of an improvement over the dust-collecting miscellanea it used to be. Did I mention it's free?
Reading Borrowed Books
Of Boys and Men: Why the Modern Male Is Struggling, Why It Matters, and What to Do About It by Richard Reeves
Recommended with enthusiasm, this book did not disappoint. After decades of expending lots of resources to promote equality for girls and women, the author, Richard V. Reeves, argues that boys and men are being left behind in some very significant ways – especially in school, at work, and in finding a purpose at home.
Reeves is careful not to suggest that women and girls have surpassed men in all measures of equality. He doesn't believe that at all. But he does provide strong arguments holding two beliefs that 1) women and girls still need support for equality in some areas and 2) boys and men are lagging behind in others where systems and structures are serving girls and women much better.
The book is definitely non-partisan. Throughout the book, he talks about why the solutions proposed to the crises around the well-being of many boys and men are not being addressed well by progressive or conservative policies. I really appreciate his approach and his willingness to address a topic that is rife with quick (but maybe not substantiated) criticism.
I could go on and on about this book, so I'll just recommend that you read it with an open mind. I believe the crises he discusses contribute greatly to a lot of the division we feel in society today, and some of his proposed solutions could be good for all of us if we give them a chance. Most politicians might not like his solutions because their brands and bank accounts are built on hate and manufactured anger. But the rest of us might find some real relief and progress in his proposals.
If you're not ready to dive into the book, you can also check out the interview he gave on Pantsuit Politics discussing the book. The book goes much deeper, as you'd expect, but the podcast is a good entry point.
On a side note, my library system didn't have this book. But I asked the librarian if they would consider ordering it to add to the collection, and they said yes! So I was the first one to check it out once it arrived. You never know what your library can do for you unless you ask.
Her Country: How the Women of Country Music Became the Success They Were Never Supposed to Be by Marissa R. Moss
Although I grew up a long way from the conservative southern home of country music, both literally and culturally, my sisters and I belted out plenty of Shania Twain, LeeAnn Rimes, and other female country artists growing up. (We aren't great singers, so I don't propose we quit our day jobs, but it was fun nonetheless.)
Until picking up this book, however, I had no idea how fraught with sexism and misogyny the country music industry is. Given the rampant sexism in corporate America and our society in general, I'm not surprised. But it was definitely interesting to read about the circumstances surrounding these female musicians, listen to the songs they were making, and reflect on the lyrics, knowing the context in which they were written.
Even more fascinating to me are the current artists around which the book primarily focuses. Women like Kacey Musgraves, Maren Morris, and Mickey Guyton, among several others, use their music to call out the inequities of the country music industry. Furthermore, they have gotten very creative about individually and collectively circumventing The Establishment to blaze paths to success.
Just as in so many other spaces, the book tells the story of generations of women progressively creating more space and opportunities for the women that follow. In a world still dominated primarily by white men ultimately in charge, collective uprisings are the only path toward equity.
I also recognize the relevant juxtaposition of reading this book right after Of Boys and Men. It's a perfect example of how we must hold two thoughts at once that girls and women are still underserved in some spaces while boys and men are struggling in others.
One of the most fun parts about reading this book was creating this Spotify playlist to go along with it as the author mentioned various songs throughout recent decades that exemplified these women's struggles, rebellions, and successes.
If you use Spotify, feel free to check out this playlist. It doesn't include every song she mentioned, but it includes more than 60 of them. I'm still making my way through the playlist, reading the lyrics as I listen to the songs, and piecing together the music with the words on the page.
Local Food Pantry Shed Donation
Our local library works with a volunteer community member to offer a free food pantry for anyone in need. The library does not manage the pantry but provides the space for this engaged community member to maintain a shed and manage the pantry that is always open and available. Anyone in the community who needs to stop by and grab food or supplies for their family is welcome to help themselves without any approval or qualifications.
A few weeks ago, the boys and I made a trip to the grocery store, specifically to purchase items on the food pantry request list and drop them off at the shed next to the library. It's an easy way to show my boys that we can help others in our community, and also remind them that there are people in our community who struggle to meet basically needs for their families.
Children's Book Donation
We recently cleaned out the boys' bookshelves to pass along books they no longer wanted, most of which they had already read. I asked our librarian if they wanted the books, and she was more than happy to take them off our hands.
Not all libraries accept donations all the time. Some libraries only accept books that are in good condition and can replace tattered books in their current collection or be unique additions to the collection. Other libraries don't have space to take them except around periodic book sales. But in our case, the library has partnered with a literacy organization that sends books over to Liberia for students with limited access to books.
If you have books you no longer need, it can't hurt to ask your local library if they'd like them. The worst they can say is no thanks, and then you can check out this list of 30+ ways to dispose of old books to find alternative homes for beloved books.
I'd love to know how you have used your library lately. Share in the comments!
A Note on Buying and Borrowing Books
We include affiliate links to books we recommend. If you purchase through one of these links, Honestly Modern earns a very small commission that has no impact on your purchase price.
If you can find the books from your local library, from a friend, at an independent bookstore, or through a used book shop, those sources are ideal. Using the library is zero waste, saves money, and saves space in your home because you can read all the books without storing all the books on your bookshelves. If you're not sure of the best way to use your local library, check out these tips to make the most of your local library. With a little exposure, your kids will learn to LOVE the library!
If you prefer to listen to audiobooks, we recommend using Libro.fm, our favorite audiobook app. We've tried several audiobook apps and love that Libro.fm supports independent bookstores and offers a great user experience.
If you like this post about how to use the library, you might also like
How to Reuse Old Books to Make Homemade Cards
How to Use the Library | Connect with Pets
11 Tips To Avoid Library Fines For Overdue Books
About The Author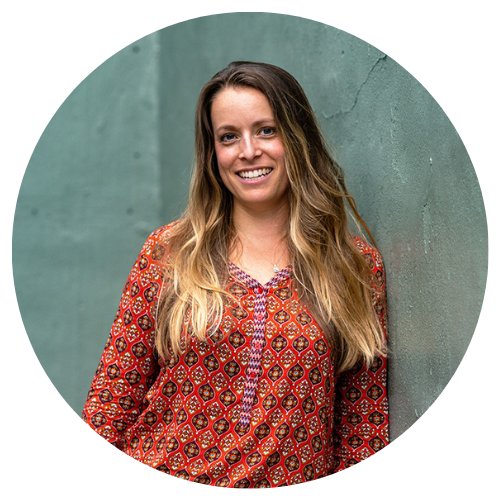 Jen Panaro
Jen Panaro, founder and editor-in-chief of Honestly Modern, is a self-proclaimed composting nerd and an advocate for sustainable living for modern families. In her spare time, she's a serial library book borrower, a messy gardener, and a mom of two boys who spends a lot of time in hockey rinks and on baseball fields.
You can find more of her work at Raising Global Kidizens, an online space to help parents and caregivers raise the next generation of responsible global citizens.