9 Quick and Easy Christmas Treats To Make With Kids
Looking for something sweet and fun to do on Christmas Day with your family? How about baking one of these easy Christmas treats for kids? It might be hard to choose just one. I've included lots of great and easy Christmas treat ideas that you can bake with kids (and not just for kids).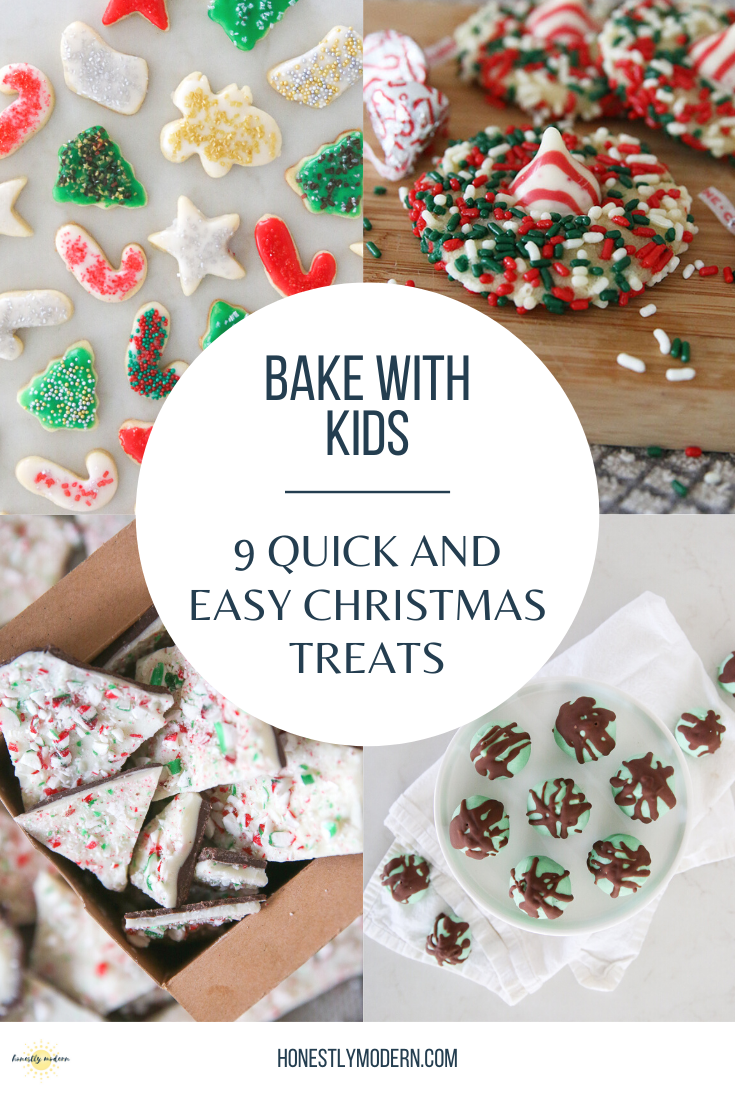 Our family lives all over the country. Each year, we get together with our family around Christmas and spend several days focusing on quality time together. Consequently, we don't hop around from family to family on Christmas Eve or Christmas Day, and we often have a very low-key Christmas day after opening presents.
This year, I expect many people will have slower paced Christmas day activities than in past years. With more time than usual, why not try making a special Christmas treat for kids on Christmas day (or any day really… who's judging)?
Baking from scratch often results in less waste and fewer processed ingredients than store-bought alternatives. As you plan your day of Christmas baking with kids, check out this Comprehensive Beginner's Guide To Zero Waste Baking as well as 14 Tips for Baking with Kids to help make the whole experience a bit less stressful. It will still be messy… that's part of the experience, but hopefully, it will be a blast and a day full of good memories!
9 Quick and Easy Christmas Treats For Kids
I've rounded up nine simple and fun Christmas treats for kids that I know my boys would love. Hopefully, you'll find one or two that your little ones like too, and you can spend some quality time with your kids in the kitchen this holiday season. Now on to the delicious ideas for a dose of Christmas baking with kids to celebrate the season.
Peppermint Bark
We make at least one batch of peppermint bark each year, and it's always a big hit. I may or may not overindulge on this when it's around, so we can't make it all the time. But it's really easy, requires no baking, and is a perfect Christmas treat for kids to make with you.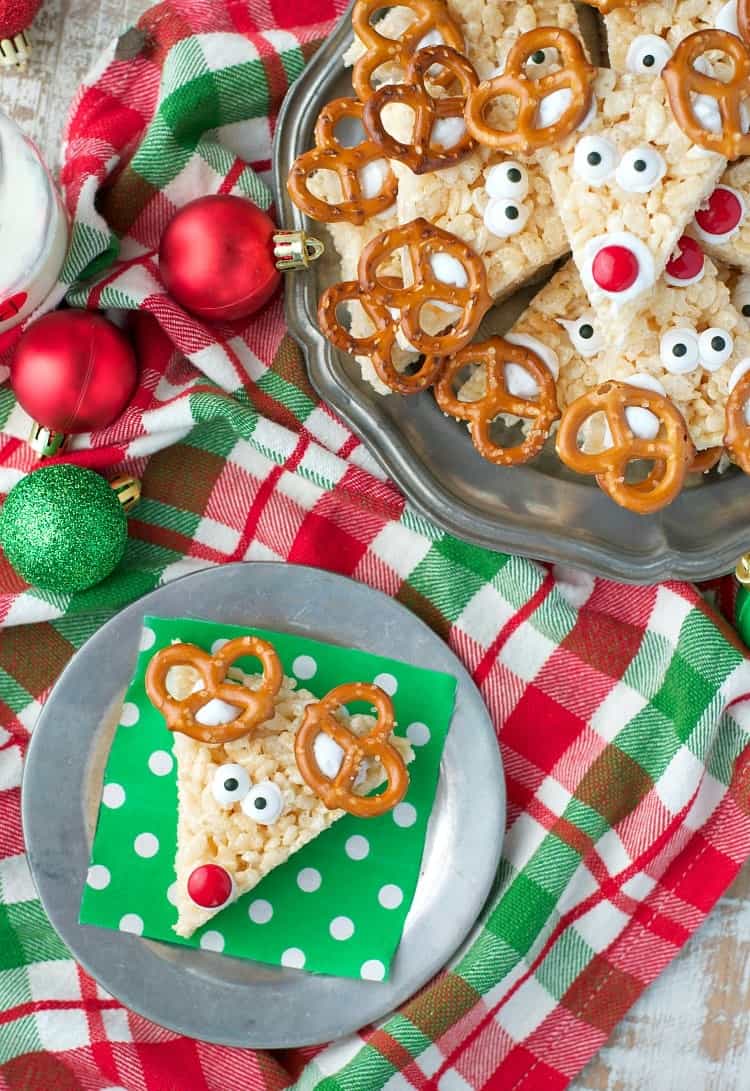 Rudolph Rice Krispies Treats
My boys love Rice Krispies treat, so I'm sure they would swoon over this reindeer version.
Mint Chocolate Truffle Treats
These mint chocolate truffle treats are super simple and were very popular in our family this year. Just three ingredients and you're ready to roll for super easy holiday baking with kids!
Butterscotch Cornflake Crunchies
We make these butterscotch peanut butter snacks once or twice a year, and I absolutely love them. I never thought to add sprinkles to give them a holiday flair! These holiday butterscotch cornflake crunchies are so neat and definitely something I want to try.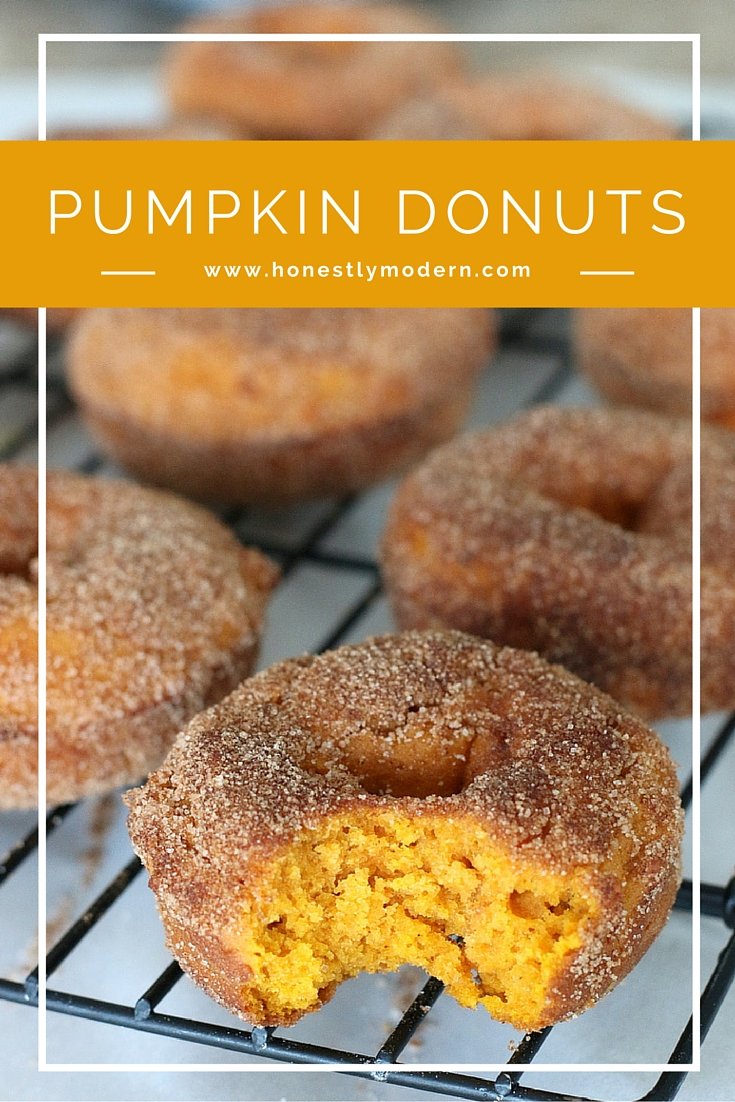 Pumpkin Donuts
Pumpkin donuts aren't exactly "Christmas-y", but we've made these cinnamon and sugar pumpkin donuts a special Christmas morning experience on a couple of occasions. They are baked and not fried so they are pretty easy to make and the kids always love them.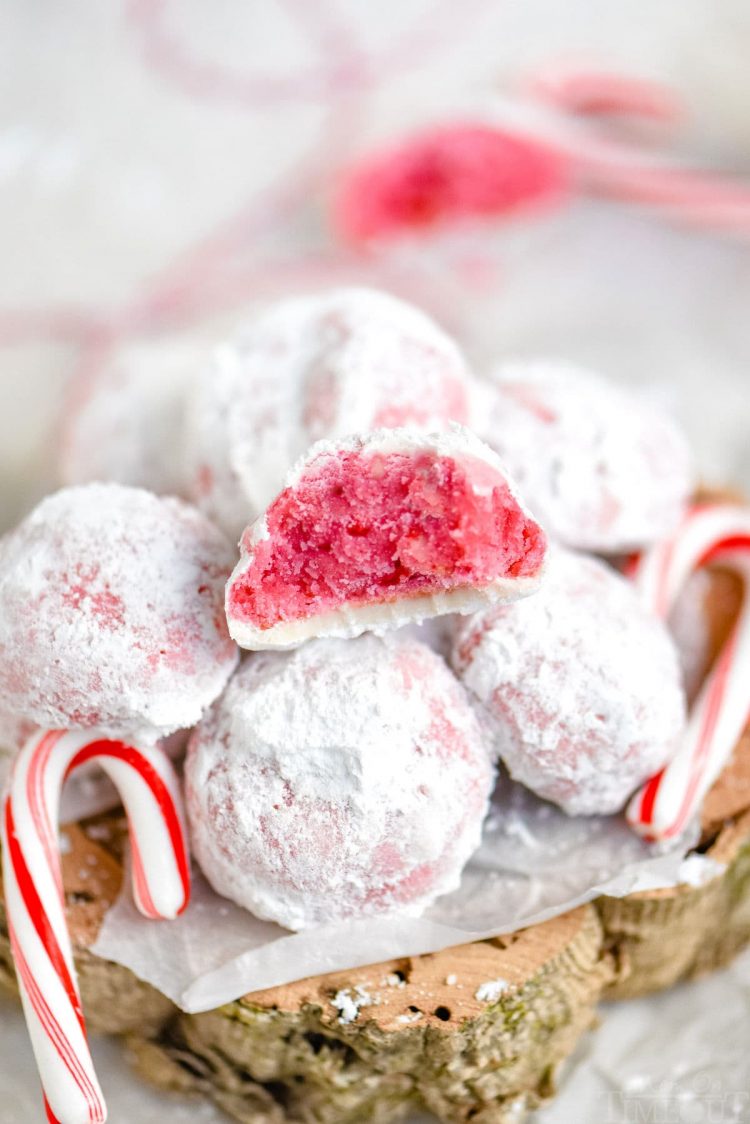 Peppermint Snowball Cookies
I've never made anything like this and love that these peppermint snowball cookies are new and unique for us. They also include just a few ingredients making them perfect for holiday baking with kids.
Mini Sugar Cookies
Holiday sugar cookies are so much fun. How about making these mini holiday sugar cookies to mix it up a bit and have portion sizes that are just right for little mouths.
Santa Crunch Popcorn
My younger son in particular loves making popcorn, and both boys are big fans of M&Ms. I'm sure they would appreciate the holiday magic of this Santa Crunch Popcorn as a holiday treat.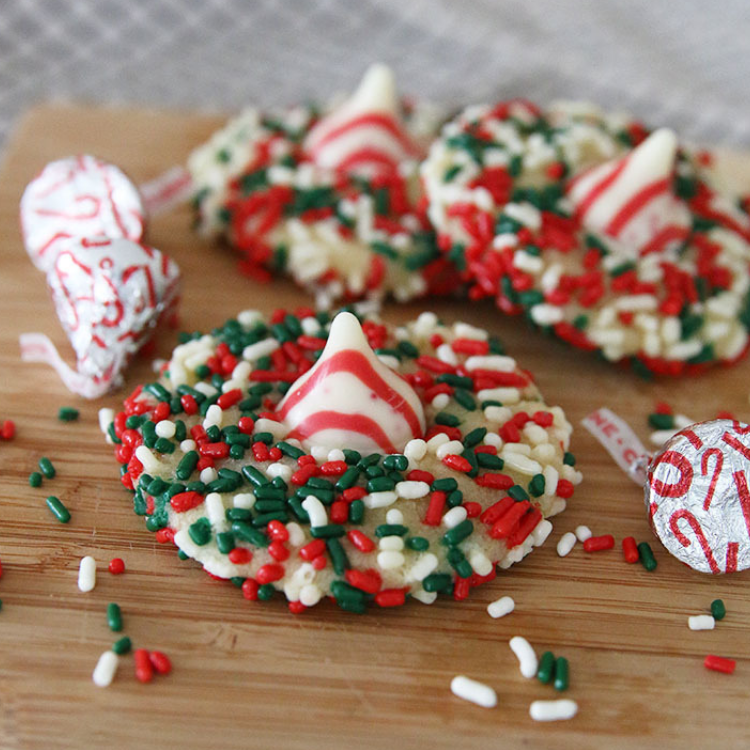 Candy Cane Kiss Thumbprint Cookies
Swap out the chocolate kiss for a peppermint kiss and these candy cane kiss thumbprint cookies, with sprinkles of course, are perfect for the holiday spirit.
Do you have any favorite holiday desserts to bake with kids? I'd love to hear about them in the comments!