What I'm Buying My Kids for Christmas
Looking for gift ideas for a 9-year-old girl who loves horses and a 6-year-old boy who loves building and board games? Read on for some ideas about gifts these little ones might enjoy (some of which you can definitely find secondhand or at your local, small business toy stores).
This post contains affiliate links.
The magic of the holidays is in full swing at my house. The kids drafted lists for Santa Claus. We're discussing what snack to leave the reindeer. And we ponder lots of questions at the dinner table about how the presents arrive (with or without snow on the ground).
My daughter is nine years old, and my son recently turned six. As you can imagine, this season comes with lots of anticipation.
Holidays can be quite tricky with young kids when you're attempting to live a more sustainable lifestyle. Add that the "magic of Santa Claus makes dreams come true", and the season can quickly become anxiety-inducing for parents and present-givers.
To that end, I am sharing with you what I'm buying my kids for Christmas to demonstrate how I try to balance sustainability and gift-giving in our home. Hopefully, this helps lighten your mental load and give you some ideas for your own loved ones. Additionally, here are some of my favorite sustainable gift ideas for kids that I've gifted in the past.
First, let me share a bit about each of my kids so their lists make sense.
Christmas Gifts For a 9-Year-Old Girl Who Loves Horses
Last Christmas, "horseback riding lessons" topped my daughter's Christmas list. I had zero knowledge of the sport, so I asked all my friends that knew anything about horseback riding for tips. One local barn, in particular, came with high recommendations.
For the past year, she has been taking horseback riding lessons once a week. She is absolutely in love with riding horses. This year, I decided to get her some gifts that would support her passion.
The Tried Equestrian
Through a recommendation from a friend, I found The Tried Equestrian, an online consignment shop for horseback riding gear based in California. I purchased secondhand black riding boots, barn boots, and a crop. Additionally, I picked up three new pairs of riding socks from the site's discounted outlet section.
Breyer Horses
My daughter still loves playing with toys and asked for some Breyer horses. For those of you not familiar with the world of horse toys, Breyer is a horse-centric toy brand that has everything from stables to riders to every kind of horse and pony you could dream of, all made in miniature.
Our local toy store, Toys on the Square, has what seems to me like every Breyer toy ever made. I hopped in the car and headed to their brick-and-mortar store to do my shopping.
Could I have found these secondhand? Quite possibly. But to be honest, I didn't want to take the time. I knew my local toy shop had everything I needed, and I like supporting their local business. For me, that's what sustainability is all about, finding a balance that works for you.
Painting Supplies
My daughter loves to do art projects. She does them regularly, and I know she'll have a ton of fun with some new painting supplies for her art supply collection.
Christmas Gifts For A 6-Year-Old Boy Who Loves Games & Building
Now, on to my six-year-old son. He loves to build with many different types of blocks and objects. He also is a humongous fan of game night, anything Mario Brothers, superheroes, Roblox, or Minecraft.
Mario Brothers Bedsheet Set & Throw Blanket
Isn't it great buying a gift for kids that you probably would have bought them anyway? I expect he will go nuts over Mario Brothers bedsheets and a throw blanket.
K'nex Thrill Rides 3 in 1 Classic Amusement Park Building Set
My son plays with these over and over again. I love that this K'nex Thrill Rides Building Set comes with three builds from the same pieces so he can use it several times to make different things and also using his imagination to make his own creations.
Mouse Trap Board Game
Remember this game from childhood? Some games, like Mouse Trap, never go out of style because they are so fun. This is definitely one of them. I couldn't find this secondhand, so I purchased it new for him from none other than Target.
Related Reading: 8 Tips for Fun Family Game Nights
Marvel Spidey and Friends Figures & Cars
There are so many options to choose from with respect to Marvel Spidey figurines and cars. He doesn't need all the Marvel toys, but a couple will be great for him. We found a few at our local store. This is also something you might be able to find secondhand or even through your local Buy Nothing group!
Mesixi Laser Tag
Laser Tag is really a gift for the whole family and an idea from my husband. We can play it indoors or outdoors, and it's a great game to play with friends.
As you can see, when we decided on what to buy for our kids, we mixed new and secondhand gifts. We tried to include toys they would love and use over and over again. We supported our local, small businesses when it made sense. And more importantly, we found a balance with respect to the number of gifts, the type of gifts, and the sources of those gifts that worked for our family.
Want more ideas and inspiration about gifts for your family and friends this holiday season? Check out our growing Gift Wrapped series in which contributors and friends of Honestly Modern who live lifestyles guided by sustainable living principles share what they actually buy for and gift to their loved ones for holidays and special occasions.
About the Author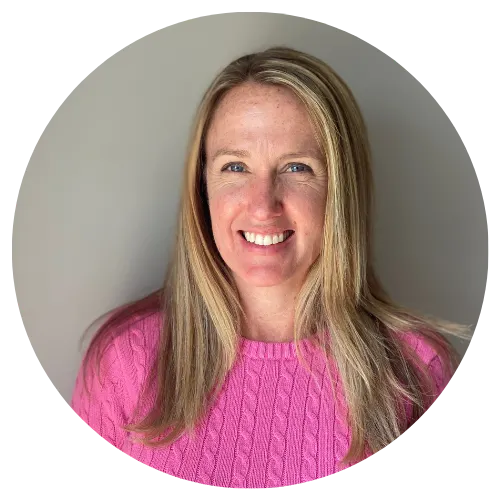 Jess Purcell
Jess Purcell, a co-founder of Raising Global Kidizens, is a science educator who is dedicated to making the science of sustainability accessible to all learners. She creates sustainability science lessons and nature activities written for students of all ages to be done in the classroom or at home to foster critical thinking skills and a love of the natural world. You can find more of her work at Thoughtfully Sustainable.
Jess lives in central Pennsylvania with her husband, two kids, and two cats and can usually be found outside, working out the kinks of an experiment, upcycling trash into "treasure", hiking with her family, or attempting to read a book while being cajoled into a game of hide-and-seek.