9 Sustainable Halloween Activities for Teens
So many Halloween projects for kids fill Pinterest and Google searches, but I don't see nearly as many Halloween activities for teens. And the truth is (at least if I recall being a teenager with some clarity), most teens aren't that into paper crafts with toilet paper tubes and gluing googly eyes on pipe cleaners.
Some teens love crafts like this, and that's super cool. But if your teen is looking for sustainable Halloween projects but wants something different than scissors and glue, check out this handful of sustainable Halloween projects for teens.
This post contains affiliate links.
9 Sustainable Halloween Activities for Teens
Make a Halloween Themed Dinner
If you have a teen who enjoys spending time in the kitchen, let them have (semi) free reign to make their own Halloween-themed dinner for the family. It's a fun celebration, so maybe it doesn't have to be the healthiest, fanciest, or most practical dinner. Let them explore Pinterest. Encourage them to choose foods that don't have lots of packaging or processing (these are usually the lowest waste and most sustainable).
Look how fun this annual Halloween family dinner from Local Family Passport is. It's not a fancy meal that's over-the-top and built for Pinterest, but it's just perfect for real life and for filling growing bellies. She also includes some additional links to ideas of foods to make for a Halloween family dinner.
Set an Easy and Zero Waste Halloween Tablescape
If they're more into styling and design than standing at the stove, how about they create a neat Halloween tablescape for a dinner you cook? We've got this elegant Halloween tablescape option (maybe not as relevant to teens) or this really cool Haunted Orchard Halloween tablescape that's budget-friendly and fun.
It could be modified to fit a Maleficient theme if your teen or tween likes the movie too. You probably already have all the supplies for the Haunted Orchard Halloween tablescape, so they can pull materials together independently and get to work.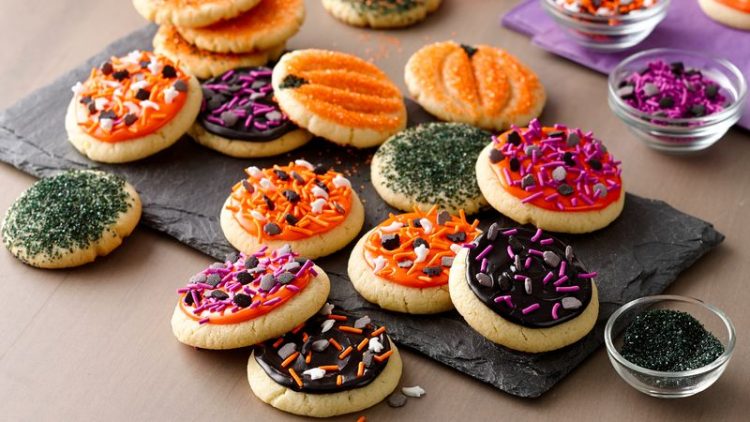 Bake a Halloween Dessert
I tend to gravitate toward baking more than cooking. My penchant for chocolate is real. If your teen isn't super into cooking, maybe they'll be up for trying to make Halloween dessert. My older son who is ten years old (not quite a teen but definitely a bit of an older soul) is happy to bake something simple but rolls his eyes at the mention of making dinner. His sweet tooth might have something to do with his willingness to get involved in the desserts, but that's neither here nor there.
If your teen wants to bake a few festive Halloween desserts, there are so many really cool cookies and cupcakes with pumpkin themes, ghost or ghoul themes, and more. These Halloween chocolate cookies with royal icing are for the real creatives in the kitchen. A slightly easier sugar cookie with icing and sprinkles might be in the works. They could even stick to simple M&M cookies with Halloween-colored M&Ms. Did you know you can purchase custom M&Ms in certain colors?
If cakes are more in their wheelhouse, I've seen some really neat spider web cakes like this spider sheet cake that uses frosting for spider webs and this Halloween cake that uses melty marshmallows to create white stretchy webs for decoration.
No matter what they're baking, check out our Beginner's Guide to Zero Waste Baking. We've included a bunch of ideas about choosing ingredients that limit packaging waste, opting for compostable packaging over plastic packaging, buying local and seasonal ingredients when you can, and more.
Organize a Halloween Costume Swap & Style Session
Whether they do it through school, the local library, a local community organization, or at your house, teens could have fun organizing a simple Halloween costume swap. They could invite just friends or make it a larger event for younger kids and families in the community.
If they are into style, it would be really neat to help those who attend come up with costume or style ideas, especially without buying new things. They might supply a few of their own items they got from thrift shops, already had in their closets, or pulled together from friends to help those who come to the swap find and create their own costumes for the festivities.
Make A Halloween Snack Board with Friends
Without requiring advanced baking skills or a hot oven, teens and tweens can make a Halloween snack board for a fun family dessert or a party with friends. As kids get older, trick-or-treating interest wanes for many of them. But having a few friends over to enjoy a Halloween snack board might be right up their alley. I don't know about you, but as someone with minimal design and styling skills, building a pretty snack board is so easy and rewarding.
To keep the snack board low-waste, consider treats from the bulk section or with minimal packaging. Some sweet ideas might include:
candy corn
orange sour balls
chocolate dipped pretzel sticks
Whoppers or Milk Duds (and other candy in recyclable packaging)
chocolate covered raisins
gum drops in orange, white, black, or purple,
black licorice
marshmallows
The snack boards don't have to be all junk either. They could add healthier Halloween snack alternatives like:
clementines
bananas with chocolate chip eyes
carrots
purple cauliflower with ranch
orange bell peppers
flavored pumpkin seeds
cantaloupe and red or green grape skewers
celery
pistachios
crackers with cheese cut in Halloween shapes (cookie cutters should work)
The options are really endless, and it's an easy way to make a fun Halloween snack that's festive and low-waste.
Host a Halloween Movie Night
Encourage your teens or tweens to plan a Halloween movie night with a few friends. If they're anything like me, they'll be choosing a movie like Hocus Pocus or something not remotely scary. But if they're up for it and you're on board, tons of scary Halloween movies are perfect for teens. Here a list of some ideas for Halloween movies for teens they might enjoy browsing.
A special themed snack always makes a night even more special. They could make a snack board (like the one mentioned above) or a simple Halloween popcorn snack like this one in a DIY mummy mason jar with some festive treats mixed into the popcorn.
Tin Can Luminaries
If they are into crafts, these tin can Halloween luminaries feel a bit more elevated than many typical Halloween crafts. They can also create a fun, festive vibe in a teen's room for the Halloween season. To make them a bit more eco-friendly, repurpose tin cans from your recycle bin and paint them with washable paint or milk paint. Then they can still recycle the cans when they're done using them.
Check out thrift shops, Buy Nothing groups, or Facebook Marketplace for real or fake votive candles (whichever you prefer). They could also make their own candles if they're really crafty. There are tons of votives already on the market, so they can probably save their money not buying new ones from the big box shops.
Host a Post-Halloween Candy Collection Drive
With all the candy that kids collect during trick-or-treating, many parents are happy to share the hauls. Instead of just tossing candy in the trash, teens could organize a candy collection drive to ensure extra candy doesn't go to waste.
They can donate the candy to organizations like Treats for Troops via Soldier's Angels. (Similar programs like Operation Gratitude used to operate. But they got such an overwhelming response that they no longer operate in the same fashion.) Have your teen check out the sites before Halloween to know what to expect, how to collect candy within the requirements of the program, and ensure their efforts aren't for naught.
There also may be local places that would appreciate some extra candy like nursing homes, first responders, or homeless shelters. If they don't participate in a larger collection program, they could look for local options in the community.
If they enjoy a good creative project, they could make a neat candy donation box like this candy-eating monster box to give the collection a bit more spunk.
Organize a Small Pumpkin Smash Event
We know that teens love to smash pumpkins. The evidence sits on the streets in early November mornings each year after mischievous teens toss pumpkins and enjoy the thrill of the smash on fall nights. Encourage your teen to channel that energy into something productive and sustainable by organizing a pumpkin smash event.
Depending on where you live, it might even be something you can host at your home while pumpkins fly and break in your front yard or driveway. Compost the pumpkin pieces after the smashing is complete. Any leftover remnants in the grass will eventually feed the soil or become snacks for local wildlife.
Have any other ideas for sustainable Halloween projects for teens? Share them in the comments so we can all check them out.
About The Author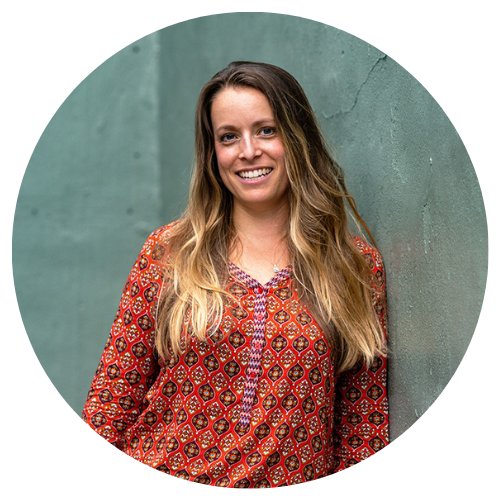 Jen Panaro
Jen Panaro, founder and editor-in-chief of Honestly Modern, is a self-proclaimed composting nerd and an advocate for sustainable living for modern families. In her spare time, she's a serial library book borrower, a messy gardener, and a mom of two boys who spends a lot of time in hockey rinks and on baseball fields.
You can find more of her work at Raising Global Kidizens, an online space to help parents and caregivers raise the next generation of responsible global citizens.