5 Sustainable Thanksgiving Activities for Kids + FREE Food Waste Audit Template
Are you looking for fun and educational Thanksgiving projects for kids that are a bit more than paper and glue? Check out these five simple Thanksgiving activities for kids that will also teach them a thing or two about sustainable living.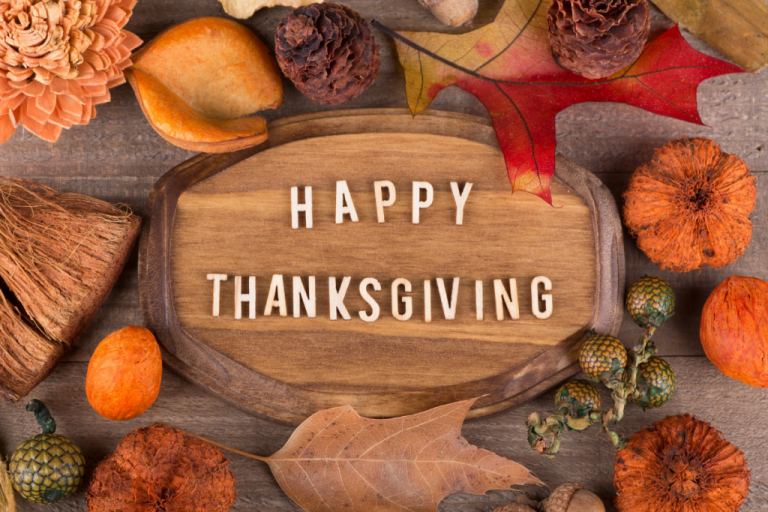 Whether you're in the kitchen preparing a meal for friends and family or just looking to keep little hands busy during the holiday break, check out these low-waste Thanksgiving activities for kids. Even though they're a bit more sophisticated than your standard paper and glue turkey craft, they're simple and you can do them with materials you probably already have at home.
Talking Turkey STEM Project with Upcycled Materials
There are about 1,798,354 paper and upcycled material turkey projects for kids on the internet. But I think you'll find that this project is quite different and a step up from your average handprint turkey craft.
Using materials you likely already have at home, create a "talking turkey" to learn about how sound waves work. It's one part paper craft, one part upcycling, and one part sustainability science. You can't go wrong with that!
Family Food Waste Audit at Thanksgiving Dinner + FREE Food Waste Audit Template
We throw away so much food, and the holidays tend to make this problem even worse. We make too much food for all the guests (just to be sure everyone has plenty to eat), and we don't eat enough of the leftovers. Try doing a food waste audit as part of your holiday gathering. Let the kids take the lead and track food wasted during preparation and after the meal.
You may not get a perfect count, but it will likely be eye-opening to see just how much food we produce, transport, purchase, and then throw into the trash. You can also work with your kids to think about alternative options for food that ended up in the trash. Could you compost it? Eat it as leftovers? Share with others?
Drop your email below to get a FREE food waste audit template and worksheet!
If you're looking for ways to reduce food waste, here are some ideas we've shared in the past:
Thanksgiving History Lesson from Different Perspectives
In the United States, we often view Thanksgiving and the history behind this national holiday from the viewpoint of one group of people. For many years, we told a single narrative from the perspective of white Europeans sailing to North America on the Mayflower. But the story is so much more expansive than that. And until recently, the story of the Native Americans was often left untold, at least in mainstream educational materials and school curricula.
Check out this workbook, which includes three great picture books from different perspectives, about the history of Thanksgiving. Not only will it provide kiddos with different versions of how Thanksgiving came to be, but it also helps them recognize that history is often more complicated than a single narrative about what happened and when.
Cranberry Buoyancy Experiment
Whether or not you're a fan of cranberry sauce, inspire your young learners to enjoy the scientific process of creating and testing a hypothesis. This simple science experiment with cranberries lets kids play with their food to learn about buoyancy, practice how to create a hypothesis, and learn how to test that hypothesis to find out if it's correct.
Upcycled Book Pumpkin
A slightly more sophisticated take on an upcycled pumpkin project than this trash pumpkin, grab an old book and turn it into a simple DIY pumpkin decoration that suits Halloween and Thanksgiving decor. I love that the craft is simple yet pretty enough to keep for home decor.
Related Reading: 30+ Ways To Dispose of Old Books
Do you have any other ideas for sustainable Thanksgiving projects for kids to try around the holiday? I'd love to hear them. Share in the comments!
About The Author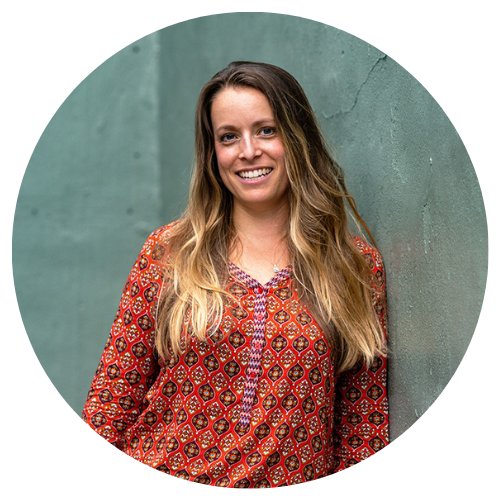 Jen Panaro
Jen Panaro, founder and editor-in-chief of Honestly Modern, is a self-proclaimed composting nerd and an advocate for sustainable living for modern families. In her spare time, she's a serial library book borrower, a messy gardener, and a mom of two boys who spends a lot of time in hockey rinks and on baseball fields.
You can find more of her work at Raising Global Kidizens, an online space to help parents and caregivers raise the next generation of responsible global citizens.