9 Sustainable Halloween Projects For Kids
Looking for some simple, sustainable Halloween projects for kids? Check out this list of Halloween activities kids can try with things you probably already have lying around the house. Some of these projects are just for fun and others have a bit of an educational element to them. Enjoy these quick and eco-friendly Halloween activities for kids.
Hocus Pocus Halloween Science Experiment
Let your kids learn from common waste with this fun and super simple Hocus Pocus Halloween science experiment all about compostable packing peanuts. After turning your compostable packing peanuts into Hocus Pocus witches, watch them vanish in water with a bit of stirring.
It's a fun project on its own, but there's also a free compostable packing peanuts workbook to go along with it if you want to turn it into a really neat educational Halloween activity. Let your kids compare and contrast compostable packing peanuts to traditional packing peanuts and learn more about why compostable packing peanuts are a much better option for the planet!
See this Hocus Pocus sustainability science activity in action.
DIY Mummy Jar with Repurposed Glass Jar
Who doesn't love repurposing a glass jar? (Hint: here are some tips to clean glass jars so you can use ones you already have from pasta, pickles, and more.) If you're into sustainability, an affinity for glass jars kind of comes with the territory. Use up a couple of them with this super simple DIY Mummy jar with a repurposed glass jar from your (probably too large) collection.
A little burlap and some googly eyes finish off this simple Halloween project kids can do almost entirely on their own materials you likely already have around the home. And if you're feeling up for it, you can even use it to hold a tasty popcorn snack for Halloween movie night.
DIY Halloween Bowling Game
We have lots of aluminum and tin cans from a variety of food packaging in our house. Let your kids have fun repurposing some of the cans with this easy DIY Halloween bowling game. They can draw their own monsters on the cans or print out features and accessories from the computer to glue on for decoration.
Make a Trash Pumpkin or Trash Pinata
Have you ever made a pumpkin out of trash? I've seen a few of these around the interwebs and on social media, and this is a simple example of how we can repurpose trash (like plastic bags) into Halloween decor and give them one more life before they head to the landfill.
But this easy, low-waste Halloween tutorial really caught my eye when you can see how to turn this trash pumpkin into a Halloween pinata. How cool is that? Turn your trash pumpkin into a pumpkin pinata after Halloween, fill it with your kids' Halloween candy, and let them destroy the trash pumpkin to round up their candy again. It makes so much sense!
See the trash pumpkin to trash pinata in action.
Make a Moon Phase Tracker
Spooky Halloween decor is never complete without a full moon. Learn more about moon phases and make your own moon phase tracker with this easy tutorial. It's a unique and educational way to celebrate the vibe of Halloween beyond pumpkins, costumes, and candy.
Beyond the tutorial, the post includes information about moon phases, how the moon was part of many Indigenous cultures, and a free 12-page downloadable workbook to complete the project and get a bit of education out of the Halloween activity.
See the moon phase tracker in action.
Try this Ghost in a Bottle Experiment
Want to help your young learners experiment with air pressure and the effects of temperature on gases? Check out this neat Halloween project for kids – a ghost in a bottle science experiment – that offers a spooky story to go along with a quick lesson about pressure and the expansion of gases as they get warmer.
The post includes the materials and instructions to do the experiment as well as a free printable to turn any beer or glass bottle into a home for a ghost. It's fun and so easy to do with materials you likely already have on hand.
See the ghost in a bottle experiment in action.
Halloween Candy Poppers
Super simple, these candy poppers are such a fun way to make the candy even more exciting. Let your kids decorate their own candy poppers made from repurposed toilet rolls and have fun filling and emptying them for a creative activity.
Frankenstein Luminary with Upcycled Mason Jar
How cute are these upcycled mason jar Frankenstein luminaries? I'm not much of a crafter, so I always have to keep things really simple. But I think even I could do this one. I know my boys would love it!
Toilet Paper Monsters
I'm not always a fan of toilet paper upcycle projects. Some are too involved and others are just silly. But these DIY toilet paper roll monsters look pretty fun, easy, and sustainable. Depending on the type of paint you use, you may even be able to recycle or compost them after you're finished (instead of tossing them in the trash). You'll likely need to remove the google eyes before recycling or composting, but that's still a win over lots of plastic craft supplies and decor.
Do you have any other ideas for easy, sustainable Halloween activities for kids? If so, be sure to leave them in the comments so we can check them out!
About The Author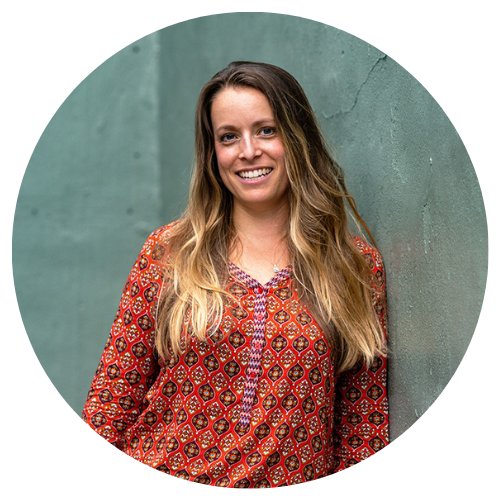 Jen Panaro
Jen Panaro, founder and editor-in-chief of Honestly Modern, is a self-proclaimed composting nerd and an advocate for sustainable living for modern families. In her spare time, she's a serial library book borrower, a messy gardener, and a mom of two boys who spends a lot of time in hockey rinks and on baseball fields.
You can find more of her work at Raising Global Kidizens, an online space to help parents and caregivers raise the next generation of responsible global citizens.