Reading Lately | Learning + Life + Longing
Looking for a good book or audiobook to check out? Try one of these five books I've been reading lately. Also, check out the whole Reading Lately series for more reading recommendations.
I'm still working my way through the Harry Potter series. I recently finished Book 5, and my son is nearing the end of the final volume. In between spurts of Harry Potter, here are a few other books I've been reading lately.
A Note on Buying and Borrowing Books
We include affiliate links to books we recommend. If you purchase through one of these links, Honestly Modern earns a very small commission that has no impact on your purchase price.
If you can find the books from your local library, from a friend, at an independent bookstore, or through a used book shop, those sources are ideal. Using the library is zero waste, saves money, and saves space in your home because you can read all the books without storing all the books on your bookshelves. If you're not sure of the best way to use your local library, check out these tips to make the most of your local library. With a little exposure, your kids will learn to LOVE the library!
If you prefer to listen to audiobooks, we recommend using Libro.fm, our favorite audiobook app. We've tried several audiobook apps and love that Libro.fm supports independent bookstores and offers a great user experience.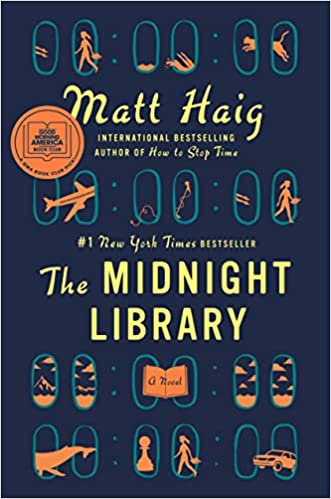 The Midnight Library by Matt Haig
So many people raved about this book. It's not a book I would typically read, but I couldn't resist all the chatter and excitement. For the most part, I think it lived up to the hype.
Unhappy with her life, the main character, Nora, tries to commit suicide early in the book by overdosing on pills. Instead of dying, she lands in the Midnight Library, a space in limbo between life and death where she explores the multitude of alternative lives she could have lived had she made different decisions throughout her root life.
This book highlights depression as well as the emotional tolls of comparing one's life to others and the lives others want for us. It also examines the stories we create and tell ourselves about how life turns out that may or may not be true.
This book struck me as a good reminder not to be so hard on ourselves. Sometimes, it's easy to overlook or misunderstand the positive influence our small actions have over others' lives.
Sitting Pretty: The View from My Ordinary, Resilient, Disabled Body by Rebekah Taussig
In this memoir, Taussig, who was paralyzed as a young child and lives in a wheelchair, details her experiences as a disabled person in a world of ableism. In a welcoming tone, she shares nuggets of her experience and reflects on how we can make our world more inclusive for people with different bodies.
I appreciated the author's honesty and acknowledgment of how complex it can be to make our world more inclusive. Each time she seemed to be heading onto a preachy soapbox, she slowed down and discussed nuance.
I think this relatively quick and easy read is a great introduction to the perspectives and challenges of living in a disabled body in a world often not built for you. While it's impossible to create a world with every accommodation for every person, we have plenty of room for progress to reduce barriers that make spaces and communities inaccessible or prohibitively accessible to those living in different types of bodies.
The Knowledge Deficit: Closing the Shocking Education Gap for American Children by E. D. Hirsch, Jr.
Although this book is a bit dated (from 2006), I really liked this book. In about 150 small pages, Hirsch details some of the broad flaws of the American education system that significantly impact students' reading skills. In short, he argues that our reading curriculum focuses too heavily on tricks and skills to be generically applied across any text at the expense of learning actual content and informational knowledge.
His research suggests that a reader must understand 90% of the information in a text before reading it in order to comprehend the remaining 10% and make sense of the material. While we don't always realize it, there is a vast body of general knowledge one is expected to know in order to digest most everyday reading material like newspapers, magazines, and basic online articles.
He argues schools don't teach children enough general information, so no amount of language skill building will help them comprehend texts as they mature and the reading curriculum transitions from a focus on simply decoding words to actually gathering meaning and information from a body of text.
He also draws attention to the connections between reading and writing and speaking and listening. Oftentimes, the spoken word and the written word are considered separate avenues of communication and education. However, they are tightly intertwined, and speaking and listening offer many opportunities, especially at young ages, for us to provide vast amounts of general knowledge to children on which to build strong reading and writing skills as they age.
If you have children or work with children in an educational capacity, this quick read is worth your time.
How We Eat: The Brave New World of Food and Drink by Paco Underhill
This book is a light introduction to the perils and complications of our food systems, primarily through the lens of purchasing. The author owns a consulting agency that helps large companies, including most major grocery chains, better understand how their customers shop and experience their stores. Thus, this angle makes sense from his perspective.
The book offers some ideas about the future of how we shop for food and how that food may be grown. Compared to many other books I've read on related topics, it felt a bit shallow and focused too much on just the portion of food shoppers with disposable to choose more expensive options for health or altruistic reasons.
Given the subtitle of the book, I expected a much deeper and academic dive into our food system and more analysis of how a broader swath of the population will purchase in the future. Further, the author writes much of the book in informal conversation or discussion format between two people or among a group. It felt more like the text of a documentary than the cohesive written word.
The book may be a good introduction for someone who doesn't read frequently and is new to the industrial food system conversation, but I didn't take much away from it and wouldn't recommend it for someone looking for an academic or scientific analysis of the future of our food.
A few months ago, I read The Fate of Food: What We'll Eat in a Bigger, Hotter, Smarter World by Amanda Little, and I recommend that book over this one if you're looking for a book that connects climate change, consumer trends, and the future of our food.
The Book of Longings by Sue Monk Kidd
Though she's written many well-known books, this is the first book I've read from this author. With deep historical research to support her fictional story, Sue Monk Kidd tells the story of Jesus' wife, a woman who longs for so much more during a time when women were mostly destined to bear children and tend to the home.
The book is so well-written with complex characters and relationships, many of which promote the underlying strength of women in a world where they are assigned little power or voice. She also connects several Biblical stories, including some that go unanswered in historical Biblical narratives, to create her own engaging answers to the mysteries left untold.
About The Author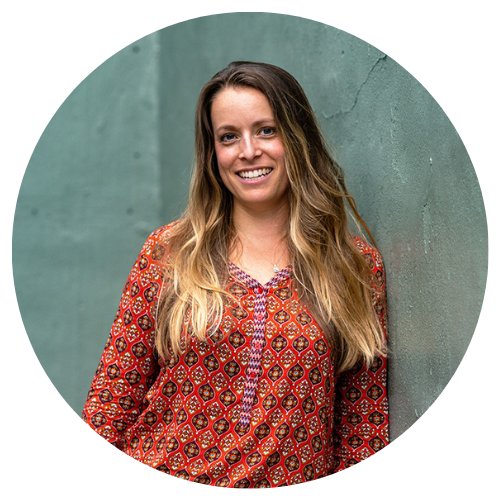 Jen Panaro
Jen Panaro, founder and editor-in-chief of Honestly Modern, is a self-proclaimed composting nerd and an advocate for sustainable living for modern families. In her spare time, she's a serial library book borrower, a messy gardener, and a mom of two boys who spends a lot of time in hockey rinks and on baseball fields.
You can find more of her work at Raising Global Kidizens, an online space to help parents and caregivers raise the next generation of responsible global citizens.