5 Kids Audiobooks For October
Looking for some great audiobooks for kids, including a couple of options that encourage environmental advocacy and respect for nature and our planet? Check out these five kids' audiobooks perfect for October, some of which are on serious sale right now.
This post contains affiliate links.
In our family, we're big fans of audiobooks. We almost always have at least a couple of them downloaded on my phone, usually one for me and one for the boys. Currently, I'm listening to The Secrets of Happy Families by Bruce Feiler, and we have a couple of Boxcar Children books downloaded for the boys.
Audiobooks are great for low waste living most obviously because they don't require manufacturing and shipping of any new physical products. Most people probably already have a device, like a smartphone, to play them.
You can find many audiobooks on the Libby or Overdrive apps through your local library, but my favorite audiobook app is Libro.fm. I've written a much more detailed review of Libro.fm you can check out as well.
Through Libro.fm, you can select your audiobook from the site's enormous audiobook library and choose a local, independent bookstore to support with your purchase. Supporting local businesses, especially as an alternative to the global behemoth companies, is beneficial for the local economy and for environmental reasons.
Libro.fm also has a monthly Kids Club through which they recommend and discount special audiobooks for the month. It's free to sign up for their emails and get great recommendations for your kids every few weeks.
Related Reading: 7 Great Benefits of Audiobooks for Kids
If you're in the market for some new audiobooks for kids, here are a few recommendations for October. Some of them are on crazy sale at Libro.fm, others are perfect for the spooky Halloween season, and the rest are just great books to read (or listen to) any time of year. Here are 5 kids' audiobooks to check out for October.
Libro.fm Membership Discounts + Membership Referral Bonus
Some of the prices below are valid only for Libro.fm members, though you don't have to be a member to purchase an individual audiobook at the retail price. The Libro.fm app is free to download on Android or Apple devices, so you can listen to any audiobook from their collection with or without a membership. And any book you purchase is yours to keep forever.
If you want to sign up for a Libro.fm monthly membership, use code HONESTLY at check out when you sign up for a membership and get 2 books for the price of 1 when you sign up.
Rescue at Lake Wild by Terry Lynn Johnson
Madison "Madi" Lewis loves animals and has a long history of bringing them home to care for them. One day, she and two friends find motherless beaver kits. Unfortunately, this rescue brings her right into the center of a local environmental crisis that's putting the beavers and their habitats in danger.
As Madi and her friends seek to uncover the threat targeting the beavers, Madi must put her animal whisperer skills to the test in both raising the orphaned beaver kits and staying out of trouble long enough.
You knew a book about kids stepping up to be environmental advocates would be at the top of my list, right? And you can't beat the October Kids' Club Price.
Member Price: $3.49 | Regularly $14.95
The League of Unexceptional Children by Gitty Daneshvari
This is the first book in a series of funny and fun mystery books about unexceptional children who blend in perfectly well to be covert spies. No one remembers the unexceptional kids, right? Which makes them perfect to hide among the crowd.
My boys love books about kid spies and adventures, like City Spies by James Ponti, another book we listened to together. I am sure they will love this one!
Member Price: $3.49 | Non-Member Sale Price: $5.99 | Regularly $25.28 or free with 1 monthly membership credit (which costs $14.95)
The Unicorn Rescue Society: The Creature of the Pines (Book #1) by Adam Gidwitz
I've read this whole series to my boys and really love it. Two young students meet at school and a school field trip turns into quite the adventure. The two friends become part of a secret adventure group that defends the world's mythical creatures.
While the stories on their own are wonderful, I love that they also incorporate elements of protecting animals and nature as well as respect for different cultures, particularly local Indigenous cultures in the area where the book takes place.
Member Price: $13.72 | Regularly $19.60 or free with 1 monthly membership credit (which costs $14.95)
Monsterstreet: The Boy Who Cried Werewolf (Book #1) by J.H. Reynolds
October is the perfect time for this slightly spooky story about a boy who must find solve the mystery of his father's death. He knows he died at the hands of a legendary werewolf, but he has to find out more before the werewolf strikes again in Wolf County.
Member Price: $2.79 | Non-Member Sale Price: $3.99 | Regularly $12.64 or free with 1 monthly membership credit (which costs $14.95)
Barakah Beats By Maleeha Siddiqui
With school back in session, it's a great time to dive into this story about a young girl named Nimra who is transferring to public school after spending her schooling years thus far in an Islamic school.
Despite her best friend already attending the same school, middle school is harder than she thought. Nimra struggles to make friends and get along with teachers. She also starts to question her religious values and practices.
This book offers kids insight into how children who come from different backgrounds struggle to fit in a find a place for themselves between the unique environments of home and school.
Member Price: $20.12 | Regularly $28.74 or free with 1 monthly membership credit (which costs $14.95)
About The Author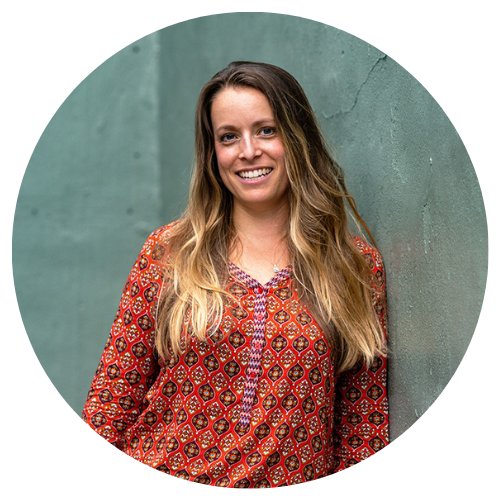 Jen Panaro
Jen Panaro, founder and editor-in-chief of Honestly Modern, is a self-proclaimed composting nerd and an advocate for sustainable living for modern families. In her spare time, she's a serial library book borrower, a messy gardener, and a mom of two boys who spends a lot of time in hockey rinks and on baseball fields.
You can find more of her work at Raising Global Kidizens, an online space to help parents and caregivers raise the next generation of responsible global citizens.