Playlist You'll Love for a Dance Party with Kids
Does life get better than a dance party with your kids? That depends on the playlist. Here are a list of our favorite dance party songs that both parents and kids will love.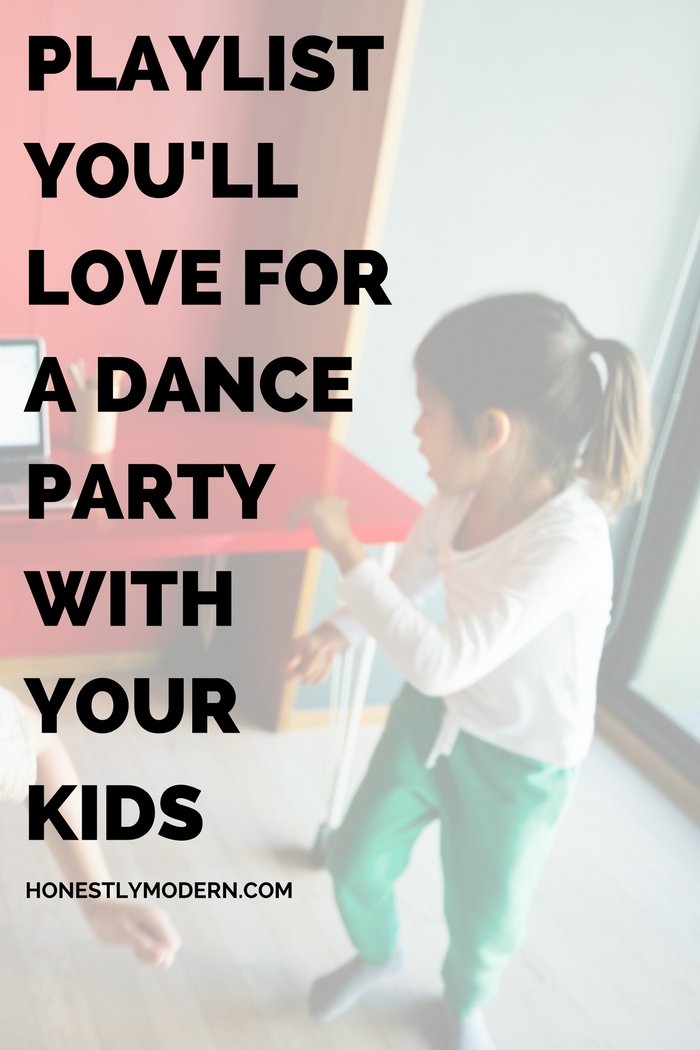 Who doesn't love a good dance party?! I'm not much of a dancer, and you won't catch me leading the charge to the dance floor at any public event. But truth be told, I love to dance my little heart out in my bedroom when no one is looking (no one except my boys, I guess).
My boys love a good dance session too, and we've put together playlists for each of them full of some of their favorite songs. The teachers at daycare get a pretty big kick out of the boys showing off their moves at school on occasion too.
Admittedly, we don't have particularly strict standards about what our boys listen to. Of course we avoid blatant cursing and any racial or prejudicial language or topics. But when we do have dance parties, we don't fill the playlist with music made just for kids. Instead, we opt for generally current pop music intermixed with a few pop classics that are fairly clean and have a good beat. That way, we get to enjoy the tunes as much as our boys.
Back in February, during our visit to Los Angeles, T and I had probably our most epic dance party that included over an hour of dancing in the dark under a disco ball light (similar to this disco ball lamp) with my sister and her boyfriend. My sister and T did most of the dancing. Lots of rockin' dance moves meant a bit of fun exercise for us and a very exhausted three year old just in time for bed.
Here's the perfect playlist for your family's dance party.
Can't Stop the Feeling by Justin Timberlake
Summer Love by Justin Timberlake
Sugar by Maroon 5
Shut Up and Dance by Walk the Moon
Uptown Funk by Mark Ronson ft. Bruno Mars
Part of Me by Katy Perry
Brand New by Ben Rector
Happy by Pharrell Williams
Love Me Harder by Ariana Grande
Shake It Off by Taylor Swift
Heads Up: Not every one of these songs is perfectly pure. Some have innuendos I know my boys don't understand and a couple have questionable language (one or two words) buried deep in the lyrics that my kids have yet to detect. There is no blatant cursing, vulgar or offensive language (at least in my opinion), but certainly you're the best judge of what's right for your family. They all get played on the radio regularly.
If you'd like a copy of the playlist for later, sign up for our bi-weekly newsletter and we'll drop a link to the playlist in your inbox. You can sign up below. We won't share your information with anyone else, and we would love to keep in touch if you're interested!