Modern Parent Series | Amy on Gardening and a No Sugar Challenge
Ever think living a simpler, more ethical and minimalist life is just too hard? It doesn't have to be all or nothing. There are plenty of modern moms making small changes and big shifts to bring more balance, simplicity and conscious consumption to their everyday lives.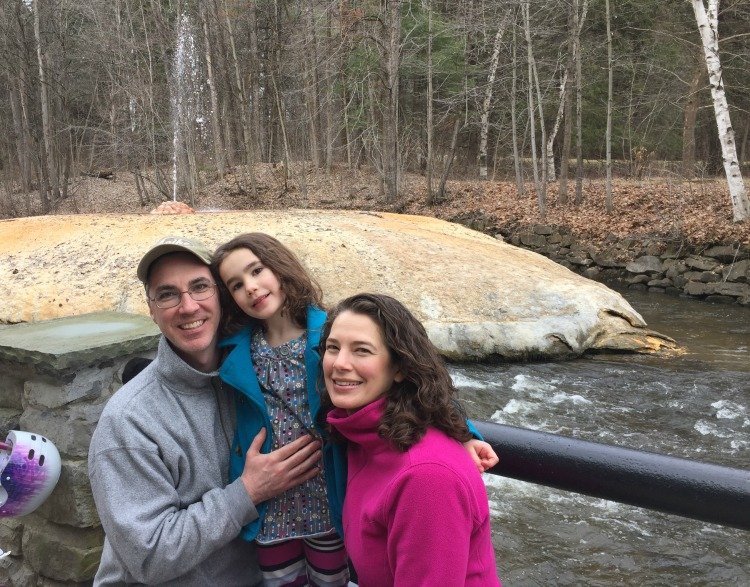 Today I have another edition of the Modern Parent Series. In this series, I interview everyday moms who have a knack for making parenting and family life a little bit simpler and more manageable.
Amy, from My Upstate Life, has so much great insight to share about her family life in Saratoga Springs, New York. As a beginner garden with a large garden from the previous owner, I (maybe selfishly) picked her brain about her gardening skills and she packed so many good nuggets of information into her answers! Our garden currently looks like a jungle of weeds, but her ideas are golden.
Read on for some stellar book recommendations, tips for a great but low-key trip to Saratoga Springs, and her adventure to give up sugar for one month. Remember when I tried something like that and squashed the plan after ten days?
Spoiler Alert: She survived, and didn't even make her family trudge through the sugar-free stomping grounds with her.
Tell us a little bit about yourself.
I'm a wife and mother to one human daughter (age 7), and one feline daughter (age 17!). I live in the Saratoga Springs area in upstate NY, which is considered part of the "Capital Region."
While my daughter is young, I work very part-time, as a career counselor at a private, liberal arts college. My work schedule is incredibly flexible, and I have the school's six-week winter break off, as well as the summer. I enjoy the work and am incredibly grateful to have such flexibility.
What led you to blog about your life in Upstate New York?
I love reading lots of different types of blogs, but my favorites are the ones that share personal stories. Since I've always enjoyed writing, starting my own "journal-style" blog seemed like a natural fit.
It's also a great way to connect with readers who have interests similar to mine, especially reading, gardening, and parenting. I also write a lot about my dislike of cooking, and share my weekly meal plans to help me better plan my family's dinners. My Upstate Life is essentially a blog about my life in, well, upstate New York.
You grow vegetables, herbs and flowers for your family. Any tips for a beginner new to gardening? Do you have favorite resources or tricks and tips to help navigate the journey?
If you have an existing garden, I recommend spending a growing season or two simply maintaining the existing gardens, while noting things that you like and dislike, as well as things that do and don't work for you.
For example, if you love cutting flowers and bringing them into your house, but don't find many plants in your garden that make good cut flowers, plan to add them next year. Also, think about where you'd like them to be in your garden, and make a note for when you modify the garden(s). Take pictures of the gardens in full bloom, so you remember what you have to work with next spring.
As for veggie gardening, don't get seduced by all the pretty pictures in gardening magazines and blogs. Start by asking what your family eats, then look for interesting varieties of those plants to grow. I speak from experience here!
Last year I decided to grow lots of patty pan and summer squash because I loved the way they looked. Unfortunately, my husband and daughter don't really like summer squashes, so I ended up composting much of what I harvested. I had a similar experience when I grew green beans one year. Lesson learned, and this year I'm growing lots of cherry tomatoes – Sungold and Chocolate Cherry are family favorites – cucumbers, herbs, lettuce, and zucchini.
This will be my third year utilizing the straw bale gardening method to grow my veggies. Essentially, you use fertilizer to prep the straw bales two weeks before planting in them, so that they've begun to compost internally. This makes them a warm and nutrient-dense environment to grow in, which is perfect for areas with shorter growing seasons, like upstate NY! I noticed a big difference in my plants health and production the first year I tried it! You can read more about my love for this gardening method here.
Do you know which types of plants work well to create a small butterfly garden, especially one that kids could help maintain?
When I think about the plants in my gardens that attract the most butterflies, it's the bee balm, joe pye weed, milk weed, and liatris. Ours died a couple of years, ago, but butterfly bush is great, too. You can also purchase packets of seeds that contain a selection of butterfly-friendly plants, and are generally enough for a small bed. Botanical Interests is a great resource for seeds, including many that are heirloom and/or organic, and they have several butterfly mixes.
You have a goal to read 24 books this year. I set the same goal. How is your progress coming along? Do you have a favorite book you've read so far? When do you find time to read?
I love reading, but in past years, I've found myself struggling to get through books that I felt like I should read. Thus, I'm making a conscious effort to only read books that I want to read this year.
Although I enjoy reading nonfiction, I have a harder time getting through those books, so I'm reading more fiction this year than I have in the past. I'm just finishing my tenth book, which means I'm right on-pace for my goal. I track the books that I'm currently reading, have read, and plan to read this year, on my blog. So far, I've most enjoyed Killers of the Flower Moon (nonfiction), and The Lowland and The Dry (fiction).
Recently, you completed a challenge to consume no added sugar for a month. You shared a bit about it on your blog. How did your family respond? Did they participate? And did you keep the sugary items out of the house (thereby impacting your family) or did you just resist the urge to dive into cabinets, even when no one was looking?
My family kind of rolled their eyes at my no-added sugar month, but they were fine with it – since I didn't ask them to join me. I decided to give it a try after reading this NY Times article, and then the book it mentioned, The Case Against Sugar.
I eliminated all added sugars from my diet, including sugar substitutes. I found that there was almost no impact on what I cooked at home, since most of the sugars we consume are in processed foods. Naturally, I didn't bake anything that month, nor did I make weekend pancakes or waffles. While I didn't buy very many foods containing added sugar that month, I also didn't throw out what was already in our house.
I suspect there were plenty of moments when you wanted to cave. What kept you motivated to complete the challenge?
Sticking with the plan wasn't too hard for me, since my personality is such that once I commit to something like this, I'm all in. (I'm what the author, Gretchen Rubin, calls an "abstainer".) In addition to blogging about my plan, I shared it on my personal FB page, and also mentioned it to anyone who would listen. Since public shame is a powerful motivator for me, this helped keep me honest.
Did you maintain any of the dietary changes or did you revert back to standard habits after the month ended?
I pretty much when back to eating the way I had before, once my month was over. You can read a recap of my no added sugar month, but basically, I didn't notice a single change in the way that I looked or felt. I didn't lose weight. I wasn't more energetic. My skin wasn't clearer, and my digestion didn't change. I've heard people claim all of these things and more have happened to them when they cut out sugar, but that simply wasn't my experience.
There are a variety of possible reasons for this, but my best guess is that I didn't consume a very large amount of sugar to start, so eliminating it completely just didn't make that big of a difference. It's also possible that a month wasn't long enough to make a huge difference, different people's bodies react differently to sugar, and that there's a placebo effect in play with people who notice huge differences. Any combination of these factors could play a role.
Sometimes, the toughest hurdle to limiting sugar is the cultural and social role sugar plays in our lives. Children are "deprived" without birthday cake or cupcakes on their birthday. We reward kids (and ourselves) with sugary sweets for good behavior or enduring an unfortunate circumstance. Did you encounter any social hurdles during your challenge and how did your friends or family respond?
Most people joked about how horrible my plan sounded but were also curious about it. Since elimination diets of all kinds have become pretty standard in our culture these days, I don't think most people are surprised by them anymore. I did have people say, "Oh, come on…" when I declined a cupcake or other treats, but I just made a joke out of reminding them about my "month of torture."
The rewards piece is a big one for me, especially as a parent. I make a conscious effort not to reward my daughter with treats as a reward. That's not to say that I don't take her out for ice cream or let her enjoy treats, but I try not to make them a reward, so it doesn't become an unhealthy association.
Saratoga Springs is a beautiful area, especially in the summer. If someone were visiting, what is one outdoor activity they definitely should try (other than the racetrack)?
Thank you! I really love this area. Saratoga's motto is, "Health. History. Horses."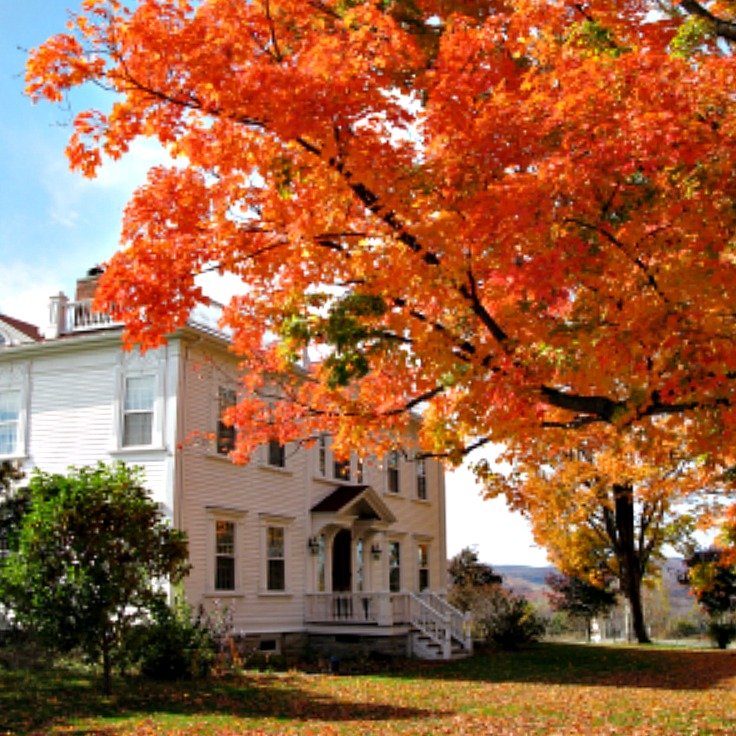 While I don't enjoy the racetrack at all, it's a must-visit for anyone who's here during track season (horses).
We have a wonderful, year-round farmer's market, and in the summer, Saturday markets are a real treat. My family spends many Saturday mornings in the summer and fall strolling around the market.
Saratoga Spa State Park is another great destination. There are two pools, lots of paved and unpaved trails, natural springs (of course!), picnic areas, playgrounds, and the Lincoln Baths (health).
Tourists can also check out the Saratoga Battlefield National Park (history), which really gives visitors a sense of what the battle for Saratoga was like during the Revolutionary War.
This time of year, Saratoga Performing Arts Center (SPAC), an outdoor performance space, is another great destination. Each summer, the NYC Ballet and the Philadelphia Orchestra take up residence for a few weeks, plus there are many Live Nation concerts, including the annual Dave Matthews Band event.
You can also check out Amy's five favorite things about Saratoga Springs on her blog.
Is there anything else you want readers to know?
I'm guessing that many of both of our readers are moms who are at least somewhat interested in intentional and sustainable living. As the Honestly Modern manifesto says, none of us are perfect, and it's all about finding balance. Do the best you can, but cut yourself – and others! – some slack.
Where can readers find you to check out more about you and follow along?
My blog is My Upstate Life, and I'm almost always on Facebook. I'm also on Instagram and Twitter, but I just don't get Pinterest.