Sustainable Craft Ideas: 20 Creative Things to Do With Old Books
Are you looking for sustainable craft ideas? Are you looking for the best creative things to do with old books? Read on for a realistic and inspiring list of ways for reusing old books!
Books are sacred, am I right? Maybe it's the English major in me speaking, or maybe the child that was scolded one too many times for writing in or dog-earring a page in a treasured novel, but there is a preciousness to books in our society.
Books are an opportunity to exchange ideas, broaden horizons, challenge existing norms, and evoke joy, sadness, excitement, reverence, empathy, and inspiration.
However, like all other treasured possessions, books fall victim to wear and tear over time. They also just live out their useful lives, or their information becomes "dated." What happens to them, then? Jen put together a fabulous article on how to dispose of old books.
But what about the books no one really wants to read anymore? As the steward of a Little Free Library, I can tell you your 1971 copy of "Modern Chess Strategy" will be a hard sell, and so is that casserole cookbook that's basically a tour-de-mushroom soup.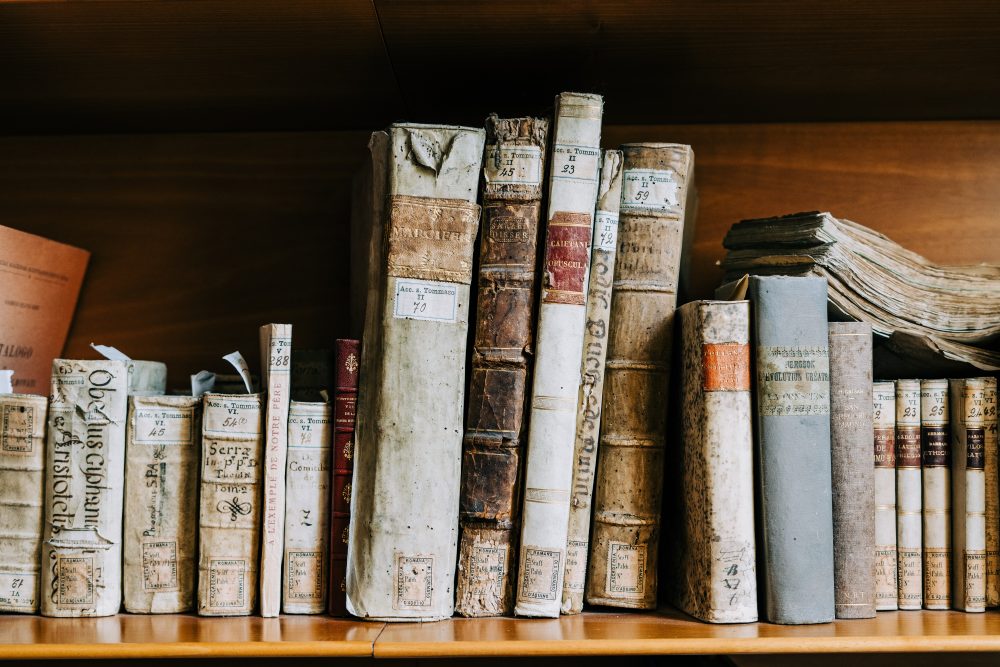 Well, guess what? Despite what your kindergarten teacher told you, it's absolutely ok to write in books, fold the pages, and even rip the covers right off in your quest for creative things to do with old books. No one will even make you stand with your nose touching the blackboard for an hour – was that just a Catholic school thing?
Books are a fantastic material for an impressive array of creative projects, and we've rounded up 20 fun ideas for reusing old books. This list is organized into three sections, depending on the state of the book you're looking to upcycle: book cover crafts, whole book crafts, and things to do with book pages.
Book Cover Crafts
Whole Book Crafts
Book Paper Crafts
If you liked Sustainable Craft Ideas: 20 Creative Things to Do With Old Books, you may enjoy:
35+ Great Kids' Gardening Books
30+ Ways To Responsibly Dispose Of Old Books (Sell, Donate, & Recycle)
The Best Online Bookstore & Audiobook Alternatives To Amazon
About the Author