Compost Chronicles | Collect + Drop off
Ready to compost at home but not sure how to get started? Check out Aparna's compost system that lets others do some of the heavy lifting.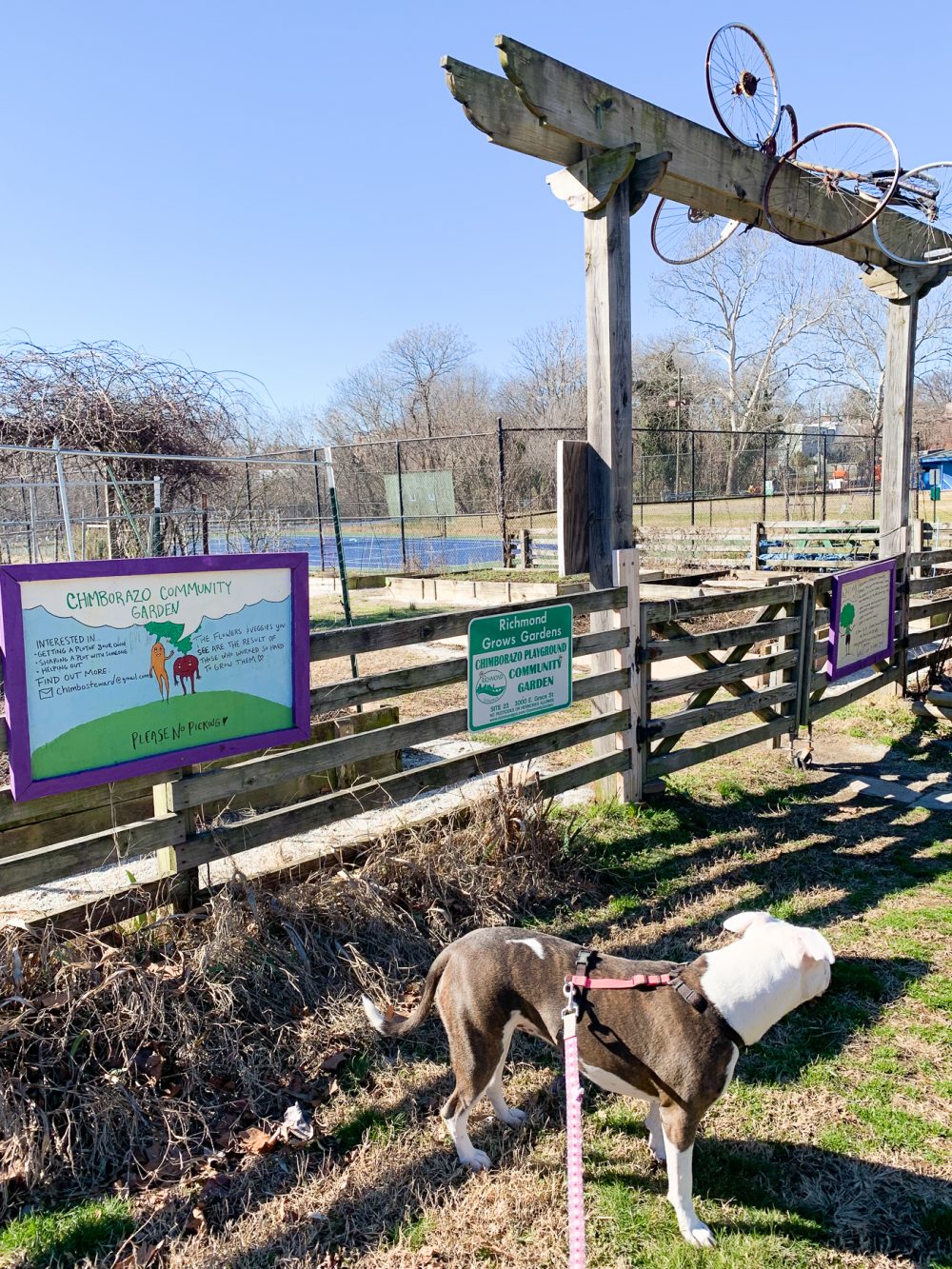 The Compost Chronicles series highlights families in various circumstances who have all found a way to compost at home that works for their lifestyle. Hopefully, you can be inspired to give it a go and help our planet become a little healthier.
Did you know that composting can transform your trash into new life? And that new life, in the form of microbes, fungi, earthworms, and more, provides the foundation for much of all other healthy life on Earth?
Composting is a great way to create healthy soil to support people and our planet. Healthy soil is also a magical carbon sink that absorbs carbon from our atmosphere and helps cool the planet. While dead dirt has few living organisms, a teaspoon of healthy soil has more living organisms in it than the entire population of humans on Planet Earth!
We need everyone to learn how to compost at home and make it a part of everyday life.
Don't think you can compost? We've got a whole set of resources on Everything To Know About How To Compost At Home, including more Compost Chronicles interviews. All of this information about how to compost at home will hopefully prove that just about anyone can make space and find a system to turn their food scraps into nutrient-rich compost to enrich our soil, feed our food cycle, and limit the food waste that ends up in landfills.
Meet Aparna.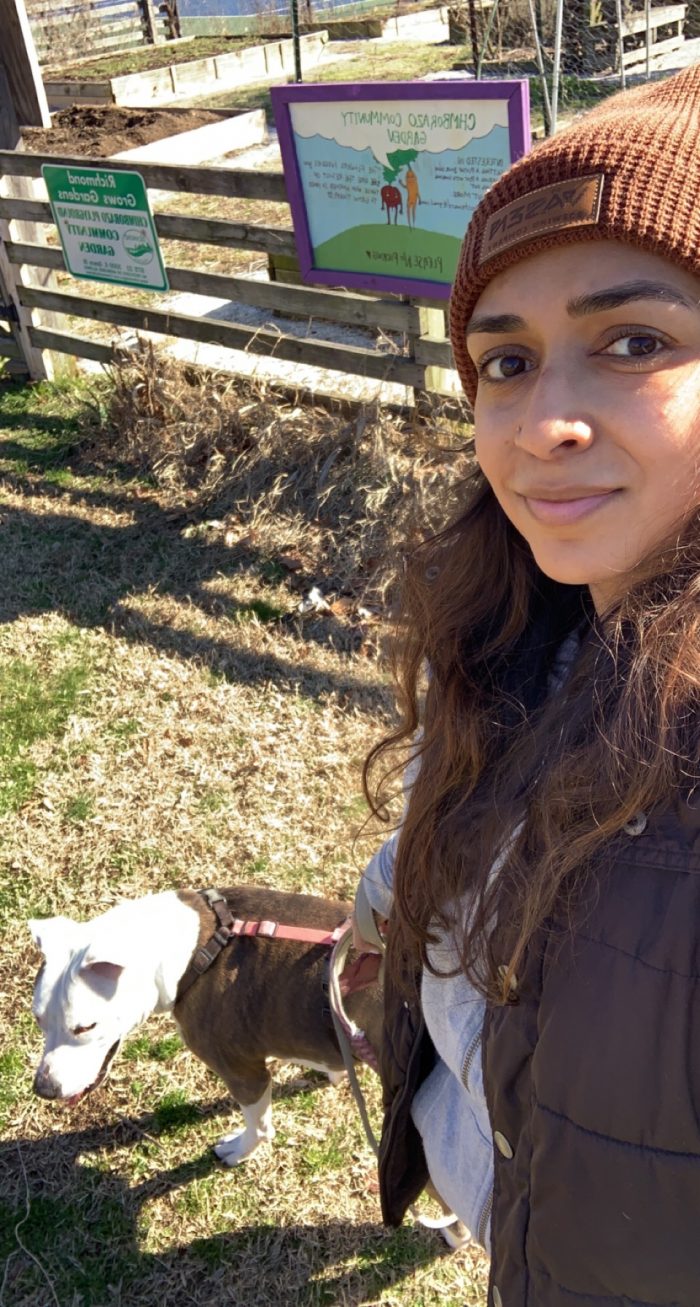 Can you tell us a bit about yourself, where you live, your family, etc…?
My name is Aparna, and I live in the Church Hill neighborhood in Richmond, Virginia, with my husband, daughter, and pittie named Channa.
Tell us a little bit about why you decided to start composting.
When we moved to the city in 2015, I first learned about composting because we lived near a Tricycle Gardens site. Tricycle Gardens is a nonprofit organization with a mission to grow healthy food and healthy communities. My husband pointed out that they had a little shed for community compost contributions. As it was only two blocks away, it was a convenient and feel-good addition to the more sustainable practices we were trying to adopt.
What method or methods of composting do you use?
Now that we live in a different area of the neighborhood, we still have a community garden about 6 blocks away that has recently swapped its casual drop-off area for these fancy bins! (Pilot Community Composting Program by the City of Richmond) My husband usually drops off our compost on his regular walks, sometimes with our daughter (who is also well-versed in composting, especially with her bamboo toothbrushes) about once every two weeks – longer if it's rainy!
We are a vegetarian, egg- and coffee-loving family, and we try hard to practice a lower-waste lifestyle. We produce enough compost on a regular basis that I am thankful we have this option nearby. I'm not sure if a compost pickup service would feel as doable for us because of the volume and cost. Now that composting is such a regular part of our life, it feels impossible to ever throw these scraps into a trash bin, so we would have to find a way!
Would you ever compost in your home rather than drop off?
We aren't serious gardeners, but if we were, I would see the benefits of having a backyard compost grinder. At one point in our city living, we gifted some of our food scraps to a neighbor to feed their backyard chickens.
How do you store the scraps until they are taken to your compost pile?
Initially, we used a compost pail that we tried in assorted areas – on the counter, in a cabinet, and even on our back porch. As smells, gnats, and outdoor pests became issues, we realized that keeping the pail in the freezer was the solution.
That pail filled up faster than we could empty it, and we ended up having different containers in the fridge for overflow. Eventually, we added a large plastic bin to the fridge. Between the pail and the bin, it's just right for about two weeks' worth of collection – and no issues of pests or smells.
About The Author
Rupa Singh
Rupa Singh is an ex-social entrepreneur and mom of three kids connecting them to their South Asian (Indian) roots + sustainability. Organizational wife to an altruistic architect. Advocate for low waste + thoughtful consumption. Continually unlearning + learning. Her bullet journal + audiobooks + morning ritual feed her spirit.