Nisolo Five for Five Club: Why I Love It
Ready to invest in more sustainable fashion? Check out the Nisolo Five for Five Club to make a smart investment in high-quality shoes and accessories that support living wages, carbon-neutral production, and industry-leading transparency.
This post contains affiliate links.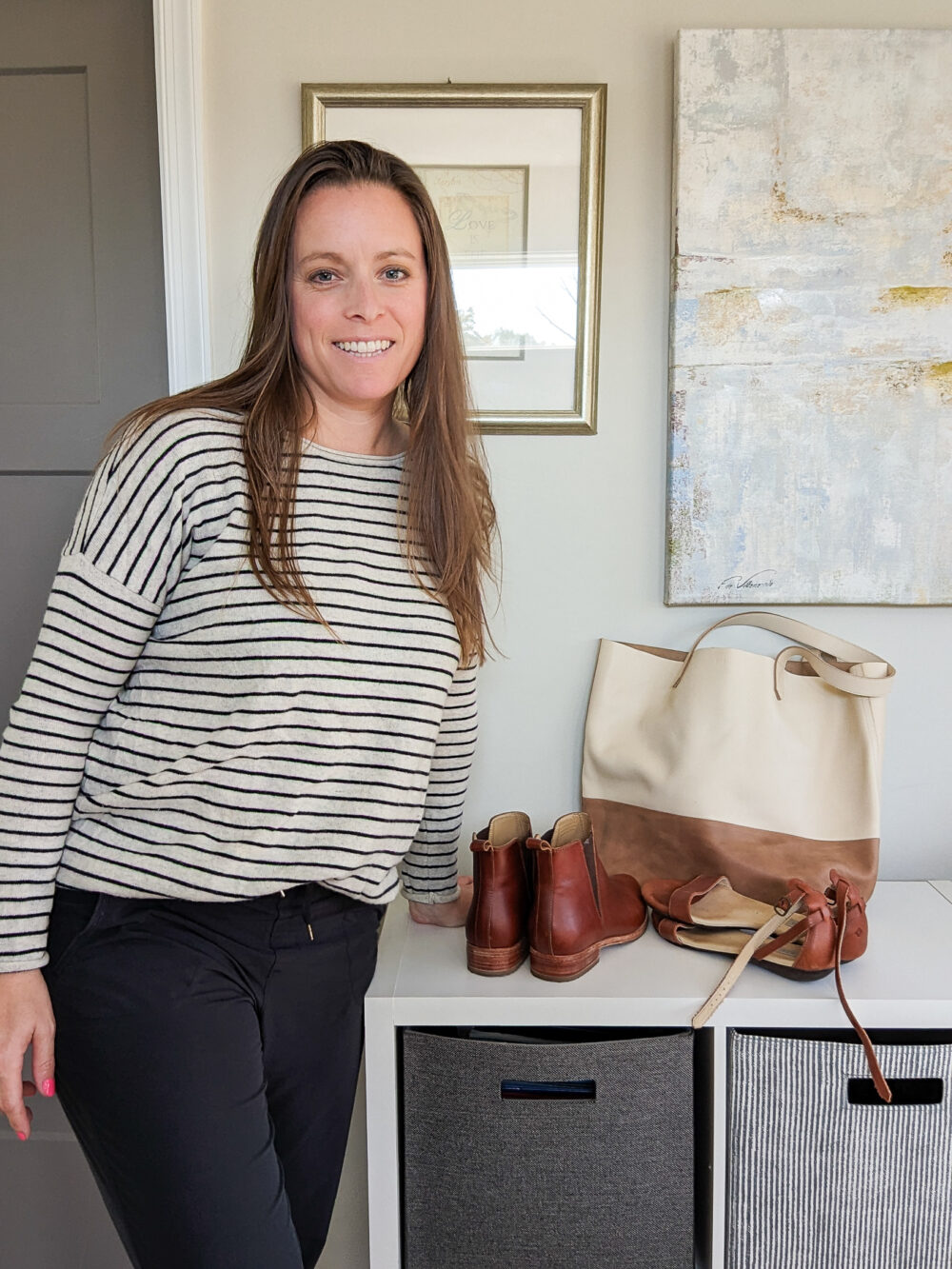 I've been meaning to tell you about the Nisolo Five for Five Club for months. Better late than never, I guess (an all too regular mantra of mine). In any case, Nisolo is one of my favorite sustainable brands that is a leader in the sustainability space and makes stylish, classic pieces that are perfect for long-lasting closet investments.
What is Nisolo and what's so great about the brand?
I stumbled on Nisolo back in 2016 and was a funder of their Kickstarter campaign in which they sold earrings and small accessories to get the brand off the ground. Fast forward seven years and they don't sell earrings (as far as I can tell), but they've grown into a superstar sustainable shoe and accessory company that strives to be a leader in terms of sustainable business practices and transparency.
The company is built on a fair trade model that prioritizes fair wages for well-trained artisans. It has pretty radical transparency about wages and working conditions in each of its factories in Peru and Mexico and its headquarters in Nashville, Tennessee. The company has a net zero carbon commitment. And it is a Certified B Corporation.
I currently have a tote bag, a pair of Chelsea boots, and a pair of sandals from Nisolo. All of the items are of such high quality and comfortable, and I love that they have classic styles that will last many seasons. I'd much rather have well-made shoes and pieces that last than churn through cheap clothing that wears out after just a few uses.
Nisolo's Sustainability Commitment and Facts Label
Nisolo has a robust Sustainability Framework that revolves around five core pillars: People, Planet, Transparency, Accountability, and Ecosystem Building. It's not just about creating stylish shoes; they're dedicated to making a positive impact on the fashion industry and the environment.
With each product, they include a Nisolo Sustainability Facts Label, scoring the product across 200 sustainability metrics to ensure transparency and accountability. These labels look a lot like the Nutrition Labels we see on food that help us make more informed decisions about what we buy and put in (and on) our bodies. While Nisolo is committed to using the Sustainability Facts Label for its own products, the company has also made it its mission to encourage others to follow suit and gain momentum in creating more transparency around our clothes, shoes, and style accessories.
At its core and since its inception, Nisolo prioritizes providing a living wage for its workers. It's a step above the minimum wage that takes living expenses into account, ensuring that the workforce thrives alongside the brand. Pretty cool, right?
Nisolo also has a 0% net carbon pledge. That means they're actively working to measure, reduce, and offset 100% of their carbon emissions. That's a big deal in an industry notorious for its impact on the environment.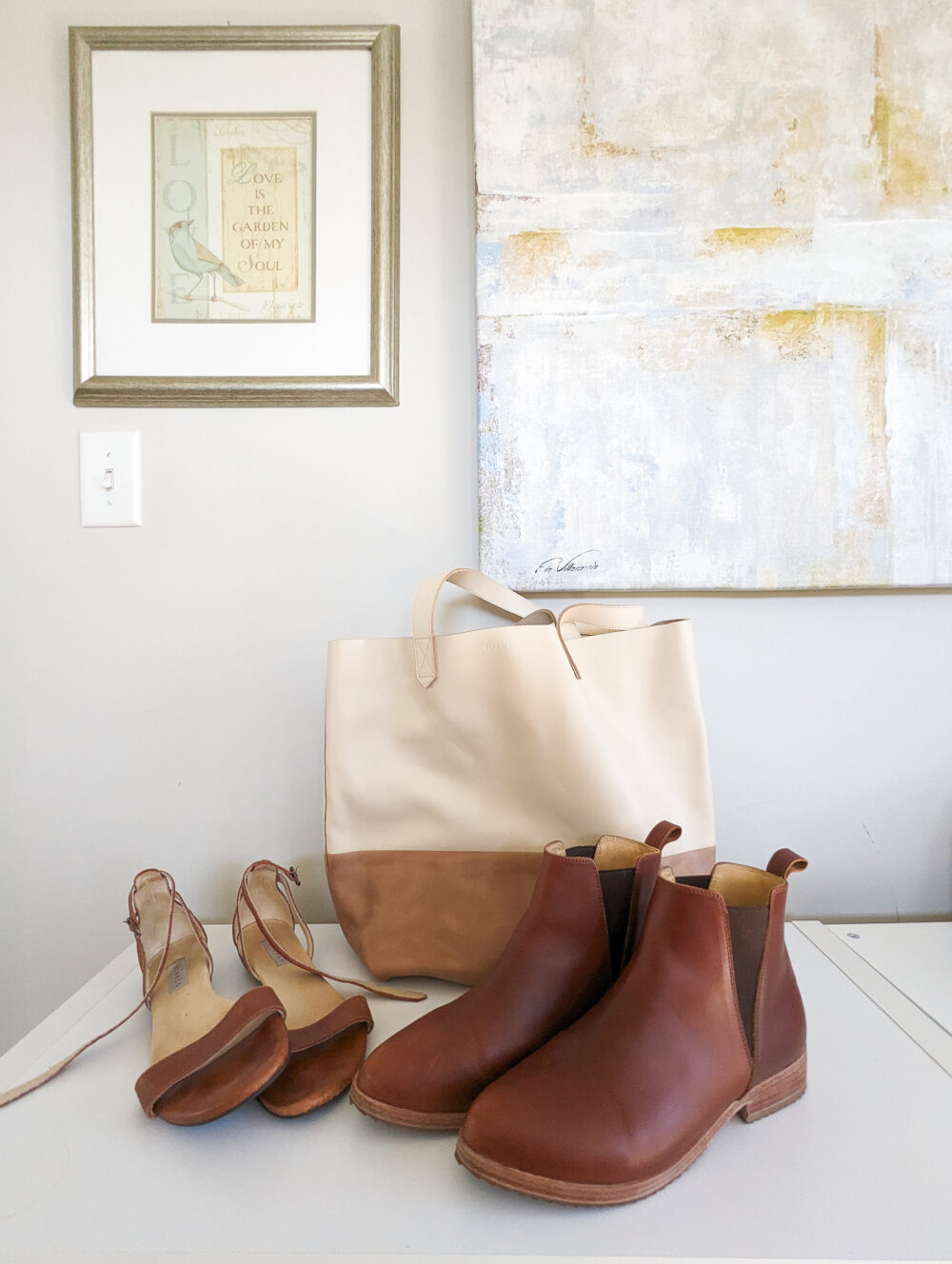 What is the Nisolo Five for Five Club?
So let's dive into the best part about Nisolo – their Five for Five Club (or Five for $500 Club). This club offers you a more affordable and unique way to score amazing shoes that are not only fashionable but also ethically made and eco-friendly. When joining the Nisolo Five for Five Club, you pay $500 upfront for 10 pairs of shoes over a span of five years.
Although there is an initial investment, you end up getting each pair of shoes for just $50 (shoes that are often $150 or even $200 per pair – my Chelsea boots were more than $200 retail price). Nisolo says you can save $1,300 over the course of the five years, and the math holds up.
It might seem like there's a catch. I totally thought there would be when I first heard about it (and ignored many an email about it for quite a while). But I eventually took the leap, and after a year of participation and several Nisolo products in my closet, there's really no catch! You can choose any pair of shoes (and I've even swapped a pair of shoes for a tote bag) including their new and most popular items. You get a credit, once every six months, to add one item to your cart for free and that's it!
If you're into fashion and look to replace items regularly, the Nisolo Five for Five Club could be perfect for your own style investment. It could also be a really great way to purchase gifts for others at a much more affordable price point or even share the membership with a friend.
If you buy it this year, you'll have an amazing gift for someone on your list for the next five years (at no cost when the season rolls around). They do have payment plans if the $500 investment is too much to pay upfront and you're really pining to join the club. It's up to you to determine if that's worth it for your particular situation.
Exploring Nisolo's Collection
Nisolo's collection includes stylish designs for both men and women. Their best sellers include comfortable and elegant products such as the all-weather Chelsea boot and the everyday low-top sneaker. They also have tons of different sandals. They no longer sell the ones I have, but I can definitely attest to their comfort and quality. I've never gotten blisters from them even after wearing them for long periods of time.
Transitioning to a more sustainable closet is a process that takes many years. It's supposed to be a slow and intentional process by design. Choosing products from a brand like Nisolo is a great step toward a more sustainable style. The Nisolo Five for Five Club can help you make that transition more affordable and make that investment over a period of time that lets you invest in fashion as styles change and the brand releases new products.
Have you ever worn Nisolo products? What do you think? Are you going to check out the Nisolo Five for Five Club?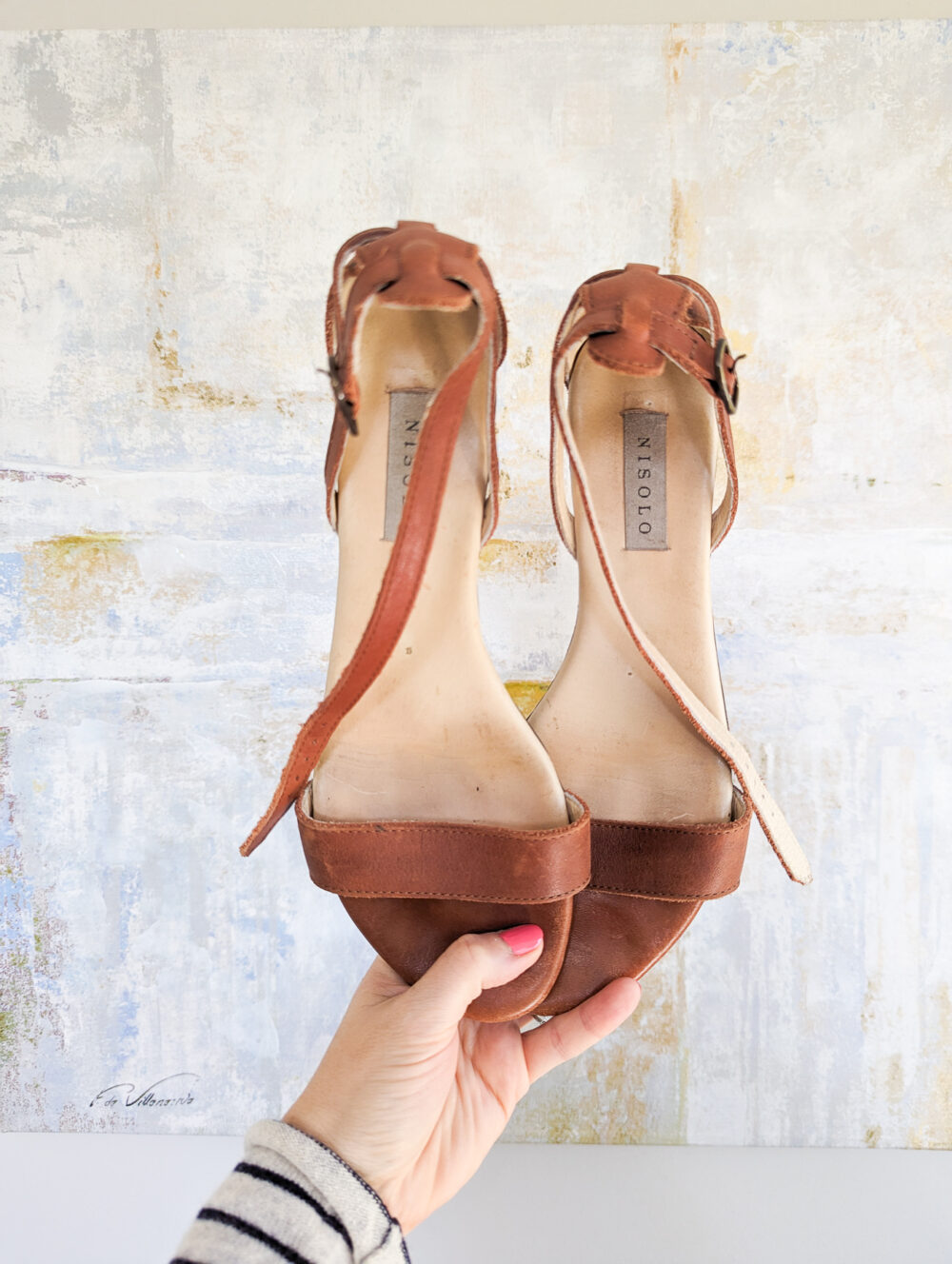 If you like Nisolo Five for Five Club, you might also like
6 Reasons Not to Shop Sustainably … Solved!
Simple Sustainable Style for Casual Presentations
15+ Easy Sustainable Style Tips for Beginners
About The Author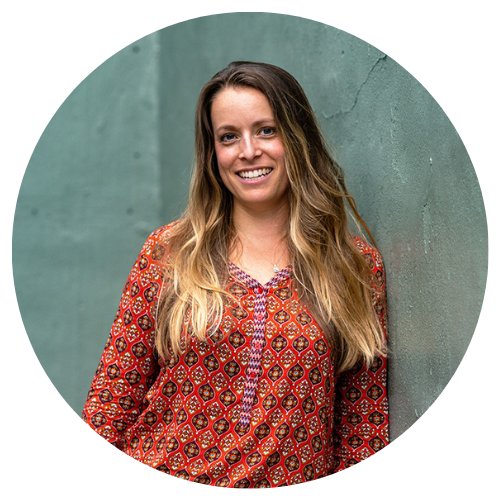 Jen Panaro
Jen Panaro, founder and editor-in-chief of Honestly Modern, is a self-proclaimed composting nerd and an advocate for sustainable living for modern families. In her spare time, she's a serial library book borrower, a messy gardener, and a mom of two boys who spends a lot of time in hockey rinks and on baseball fields.
You can find more of her work at Raising Global Kidizens, an online space to help parents and caregivers raise the next generation of responsible global citizens.