Gift Wrapped | Gifts for Grandparents
Are you stumped on finding the perfect gifts for grandparents this year? Are you searching for eco-friendly gifts that are also meaningful? Here is a list of 10 real-life gifts we're giving this year!
This post is part of our Gift Wrapped series in which contributors and friends of Honestly Modern who live lifestyles guided by sustainable living principles share what they actually buy for and give to their loved ones for holidays and special occasions.
My parents have leaned so hard into their role as grandparents that they're almost unrecognizable as the people who raised my sister and me. I say this with great love and just a little eye-rolling, and it's so heartwarming to watch them lean into this special chapter in their lives.
My mother has always said there's a season for everything in this life, and as my father approaches a long-overdue retirement, their day-to-day routines and interests are changing rapidly. That being said, I learned everything I learned about caring for the environment from my parents, so staying true to their (and my) values is something we think about at almost every gift-giving occasion.
10 Eco-friendly Gifts for Grandparents
My mama has always had a green thumb, and nine times out of ten, she's in the garden when I call home these days. We may as well nickname her the "gardenin' granny!"
A hand-painted birdhouse made from a dried gourd is the perfect addition to her favorite place to pass the time. The zero-waste gift will also provide new habitat for wrens and other feathered friends.
Golf Lessons
Whether Granddad is a long-time golfer or hitting the green for the first time in a good while, a golf lesson is a fun way for pops to brush up on his skill set and spend a day enjoying the sun and fresh air. Call the local club and inquire about your options. Some places offer packages, single 30-minute lessons (cheaper), or a "playing lesson" where you play alongside your coach.
If you want to also include something to open, consider a small package of golf bags, a golf club cover, or another golf-related accessory.
Eco-printed Silk Scarf
The perfect gift for a (slow) fashion-forward grandmother or the always-a-little-chilly lady (ahem, my mom) is an eco-printed silk scarf.
Eco-printing and natural dye are challenging and old-as-time art forms that harken back to a bygone era while still producing colorful, wearable masterpieces.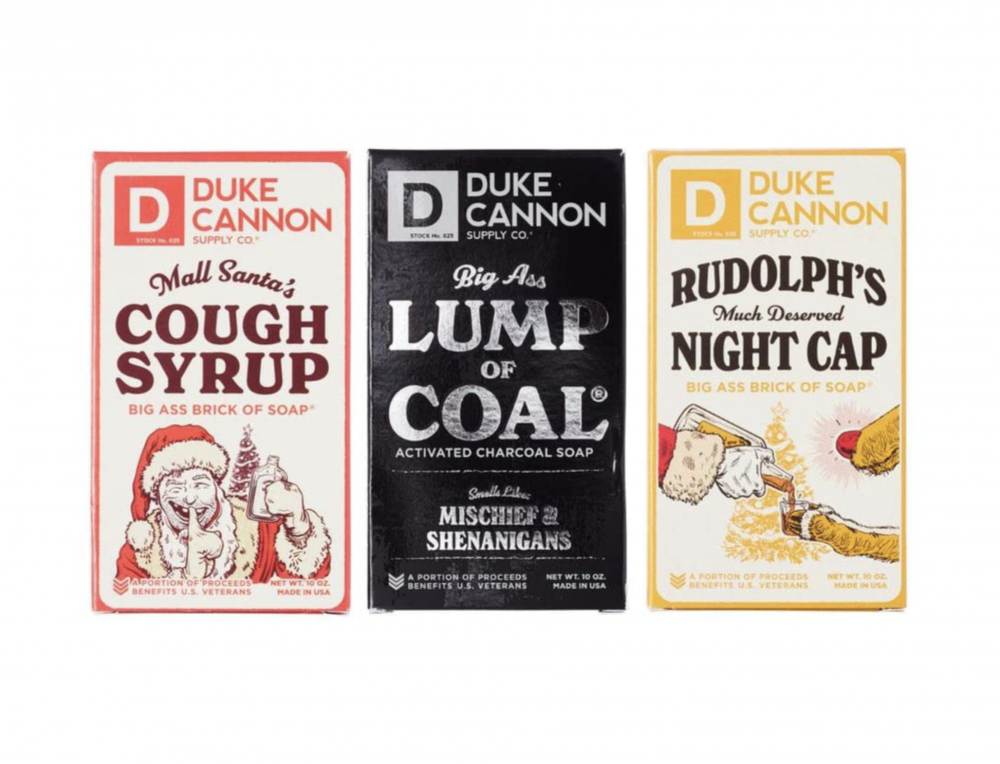 Artisan (or Funny) Soap Bars
Stay with me on this one, but artisan soap is the ultimate zero-waste stocking stuffer. Not only is it a practical and eco-friendly gift, but it's a necessary and fun sensory experience.
Did you know that when using liquid soaps and body washes, we tend to use 5 to 7 times more product than when using a solid bar? Bar soaps also come with less packaging, and they're less likely to contain petrochemicals. Did I get my dad a Lump of Coal soap from Duke Cannon? Let me double-check that naughty list.
Handmade Pies
Hands down, the thing grandparents want most is time with the family.
Save your mom from toiling away in the kitchen by pre-ordering a handmade pie or two. (Or sign up for Wildgrain!)
I called to let mom know this was one of our gifts to the family Christmas last week, and she couldn't have been more relieved to cross that off her list. As an added bonus, we get to support a local business!
Sugarboo Embossed Leather Luggage Tags
Pretty much the moment my dad sent a letter regarding his retirement, he also booked two cruises. Wish grandparents on the go "bon voyage" with a rustic and sentimental set of luggage tags, and they can skip filling out the single-use ones at the luggage check.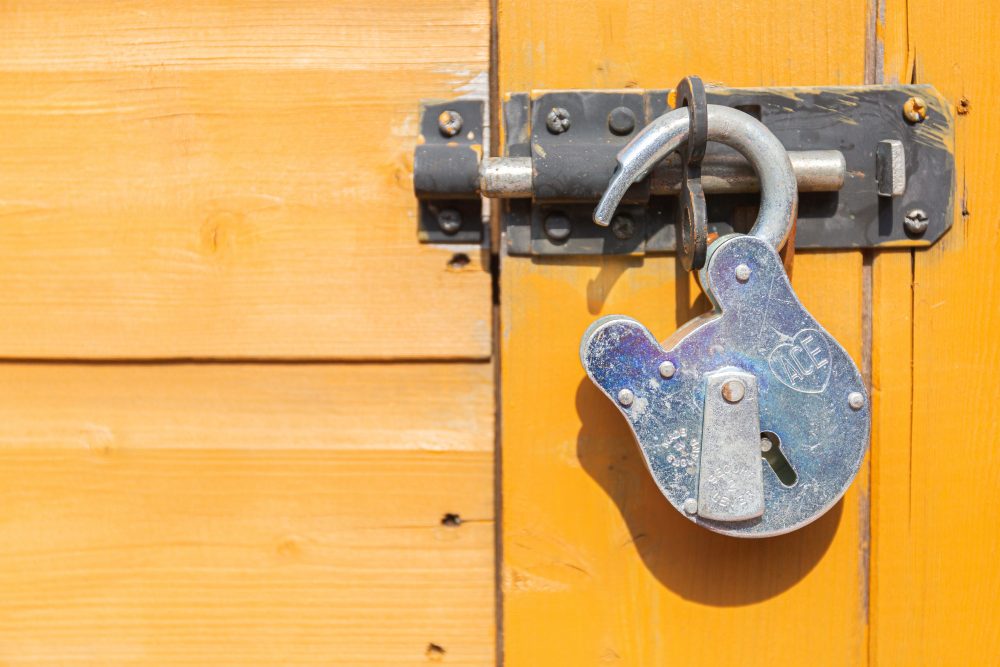 Escape Room Gift Cards
Get grandparents engaged with their grandkids by giving them a shared gift experience to an escape room! We did one as a family after Thanksgiving, and it was an absolute blast working as a team (and teasing each other). Keep an eye out for bundled ticket deals this time of year!
Vintage Cookbook
A little something nostalgic under the tree is always a hit at the holidays with any grandparent, and this year I found my mom the sweetest vintage copy of Mary Cratchit's Cookbook for the holidays – complete with someone's cursive notes about the recipes in the margins. The Charles Dickens-themed cookbook is full of whimsy and interesting recipes to try. Better World Books currently has a secondhand copy available.
Day of Cheer
Again, nothing compares to the gift of quality time when it comes to your family. Set aside a day on the calendar and spend a little time researching the holiday festivities in your area, and then surprise grandma and grandpa with a full itinerary. (We call this "Cheer Fest" in our house!)
To throw out some ideas to get you started, we've attended Christmas-themed pop-ups at local restaurants, attended light displays, done at-home cookie decorating and holiday movies (an affordable option), and "tour de tree," where we wander the lobbies of the fancy hotels and rank their Christmas tree displays (free).
This year we'll be in the Asheville area for Christmas, so I made lunch reservations at Cúrate before we head to the Omni Grove Park Inn to view the annual Gingerbread House Competition (free) and then the North Carolina Arboretum's Winter Lights walk-through experience ($60 per car of people).
Recipe Tea Towel
Last but not least, another one of my favorite zero-waste stocking stuffers to give is a funny or heartwarming tea towel. My parents are staunchly opposed to paper towels, so this gift is both handy and practical, as all their (and our) kitchen linens are heavily used. Wild Ink Press is known for eco-friendly paper goods printed on recycled stock, but they also make adorable recipe tea towels that range from holiday baked goods to classic cocktails.
If you enjoyed Gift Wrapped | Gifts for Grandparents, you may also enjoy:
All Things Sustainable Gift Guides & Resources
Gifts for Spouses | 12 Dates of Christmas
What I'm Buying My Kids for Christmas
About the Author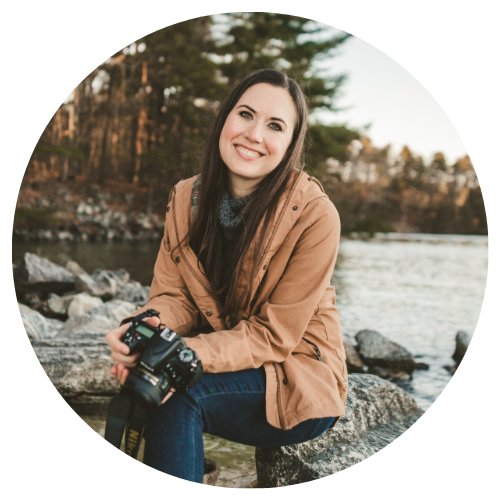 Reese Moore
Reese Moore is a photographer, content creator, and pickle connoisseur who divides time between Charleston and Lake Lure. When she's not behind the lens shooting stunning images for Reese Moore Photography, Reese loves to spend her time wandering the woods with her dog Gatsby or adventuring with her husband Logan in their Airstream Basecamp.